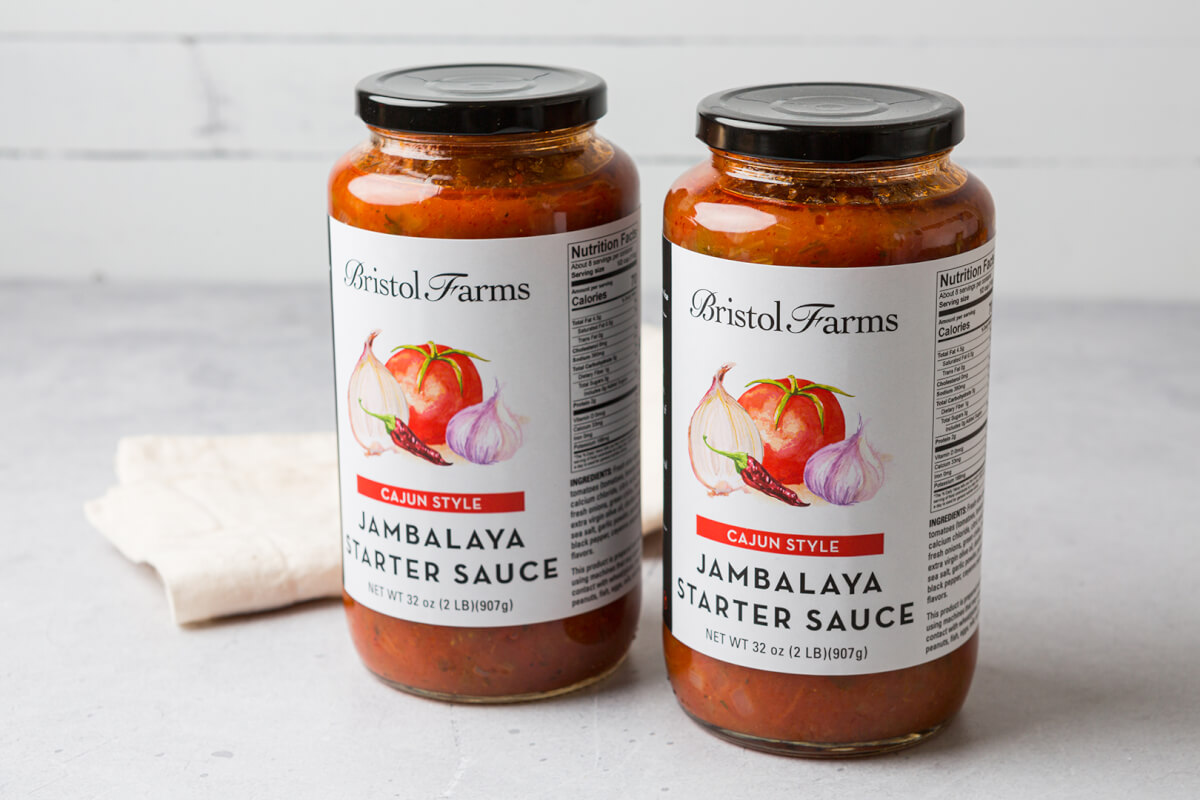 These foods are perfect for a quick, nutritious meal that comes together in minutes. Whether you're grabbing a snack between after school activities or carving out time for a bite between meetings, we've got something for everyone.
Jambalaya
NEW! Bristol Farms Jambalaya Starter Sauce brings New Orleans to you in a snap. Made with fresh, vine-ripened tomatoes, green chiles, and Creole spices, this authentic favorite is as simple as it is delicious. Just add your preferred proteins, sauté, pour over rice and enjoy! Need inspiration? We've got you covered!
Salad
The go-to simple, healthy meal has just gotten an upgrade. We have fresh, seasonal selections like Traditional Garden Salad, Chinese Chicken Salad, Santa Fe Chicken Salad, Salad Niçoise, Chicken Caesar Salad, Vegan Kale Caesar Salad, and many more. Each salad is packed with protein and fiber to keep you energized and ready to go.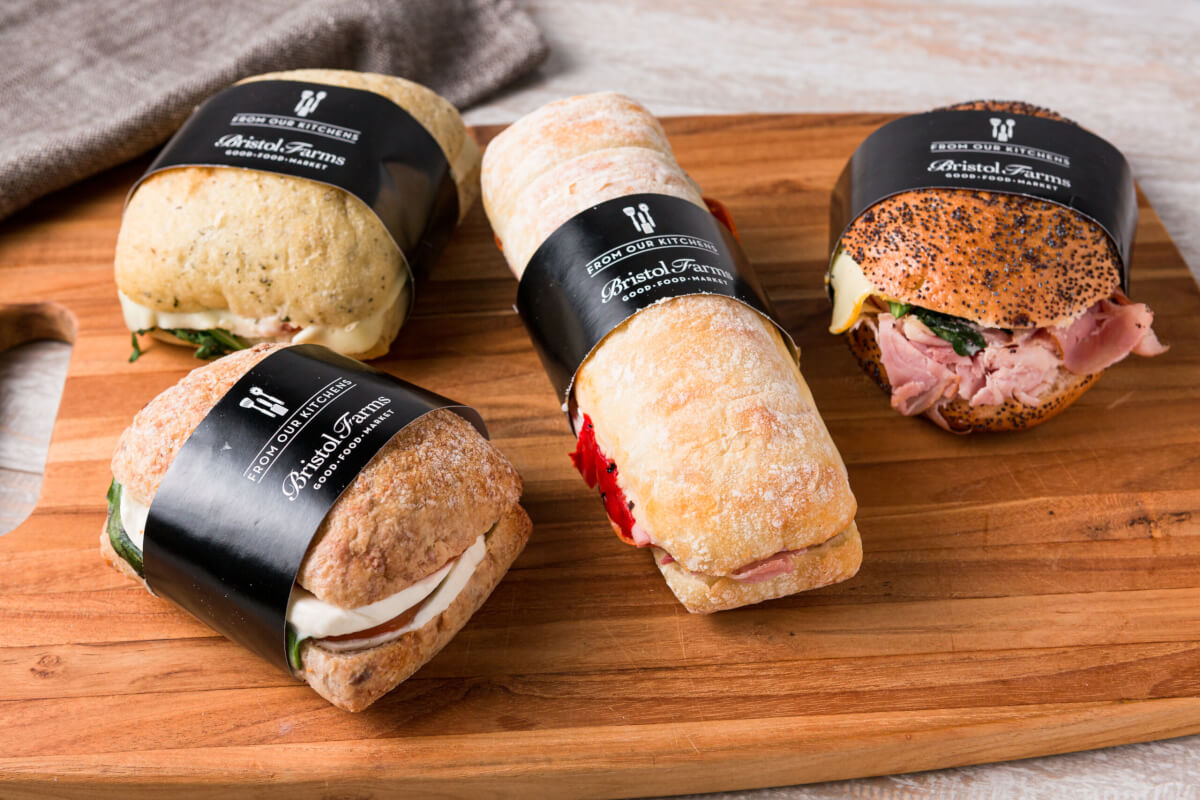 Sandwiches & Paninis
There's nothing more satisfying than a flawlessly made sandwich. From menu faves like our Chicken Baguette or Grand Italiano, to custom sammies made fresh in our artisan Deli, there is sure to be something to please every palate.
Soup
Our soups are made fresh daily and are ready to be taken home—hot and ready to eat or cold and ready to heat. With fifteen seasonal varieties, this cold-weather classic is a solution to the never-ending question of, "What should we have for dinner?" For a tasty treat, head to your local Bristol Farms Bakery and pick up a classic French baguette or butter flake rolls to soak up the soupy goodness!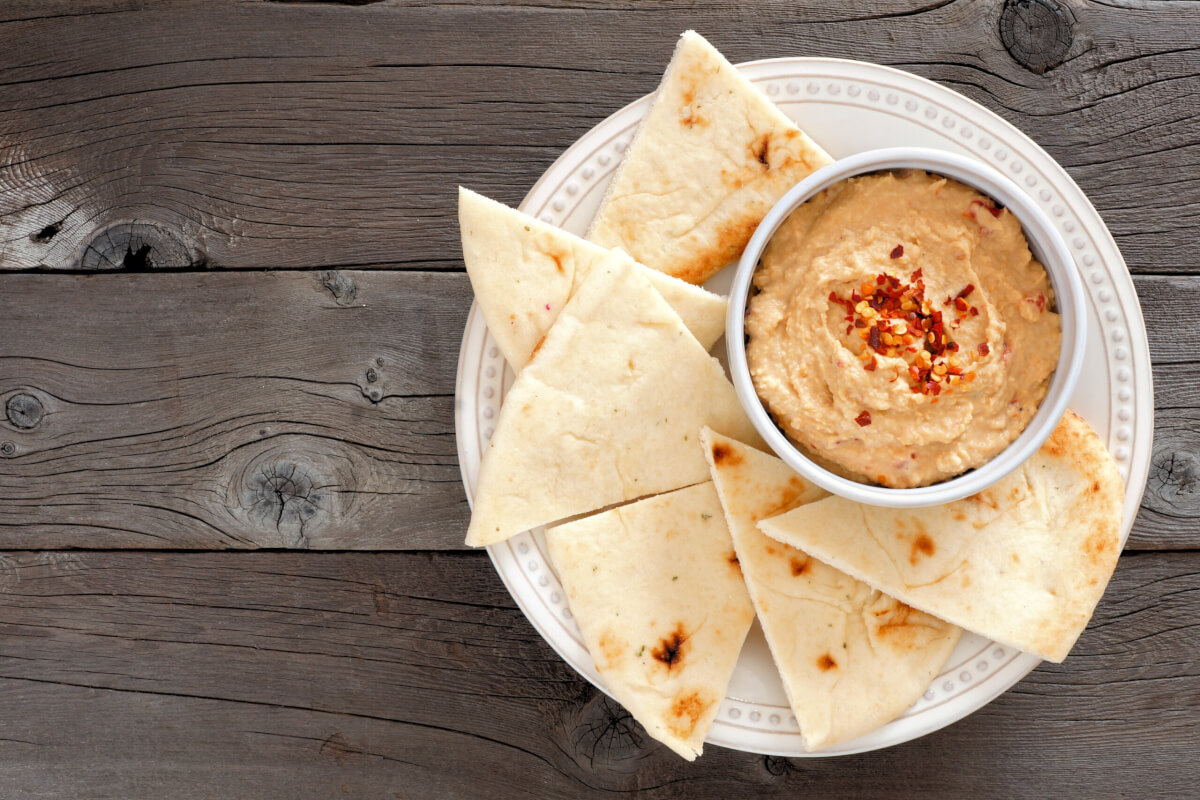 Pita Chips & Hummus
Not enough time for a full meal? Fill up with this Middle Eastern snack and take it up a notch with pita chips. Choose from Classic, Garlic, Lemon Herb, Sriracha, or Cilantro Jalapeño varieties and pair these artisan-cut pita chips with protein-packed hummus for a healthy, flavorful snack. Bristol Farms pita chips are made in small batches and contain zero preservatives and zero cholesterol. Pair your pita with the perfect Bristol Farms hummus: Original, Roasted Red Pepper, Garlic Chive, and more!