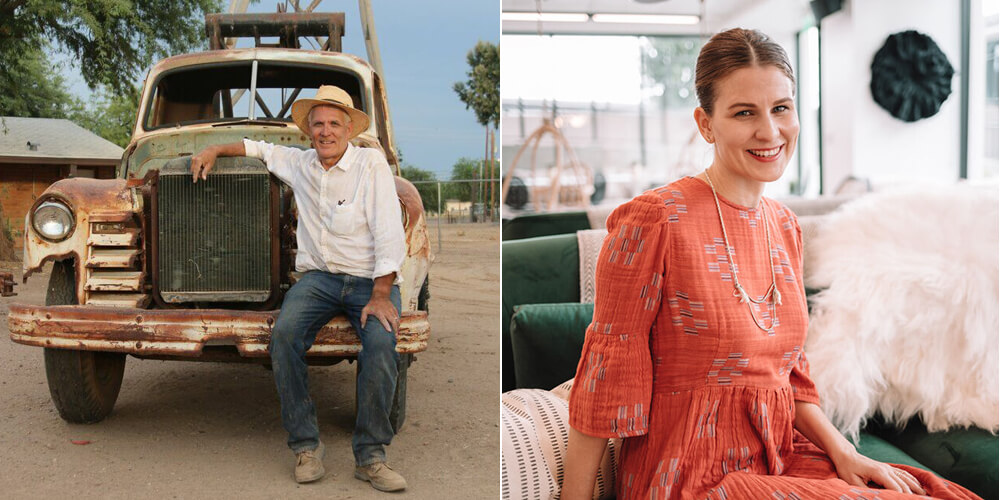 Jeff Zimmerman was delighted to see booming demand for organic produce and cage-free eggs. He also realized that something was missing. Growing up, farmers like his father milled heritage grains into perfectly pure flour. Years later, people lost touch with their daily bread and those varieties were nowhere to be found.
Those grains may have been lost, but they were not gone. With help from cultivators and a keenly-interested pizza chef, he saved the seeds and took the craft back to its roots. Today, Jeff and his daughter Emma stone-grind their yield into fresh, flavorful flours that taste unlike any other.
The old-world methods are in good hands at Hayden Flour Mills. Recently, we caught up with Emma to learn more about their journey and hear her advice for fellow entrepreneurs.
01 Why did you start Hayden Flour Mills?
My dad and I started Hayden Flour Mills in 2011. It had been a long-time dream to work together and the timing was perfect. My dad loved making sourdough, but he couldn't find high-quality flour with deep flavors. So, he got a small stone mill in his garage before upgrading to a much larger one at a nearby restaurant.
That's when we realized my dad's bread hobby had turned into a full-blown business. We partnered with local farmers, grew amazingly flavorful heritage grains, and set up a booth at the Phoenix farmer's market.
Now, we have a much bigger Italian stone mill, right on the farm where we grow most of our grains. Today, our heritage grain flours and baking mixes are enjoyed all across the country and we couldn't be more thankful.
02 What obstacles did you face along the way?
When we started, the grains we wanted had pretty much disappeared. Most wheat farmers didn't grow them anymore, so we had to work from very small quantities of wheat seed banks. It was a long and arduous process, but it was all worthwhile to provide chefs with these special and delicious grain varieties.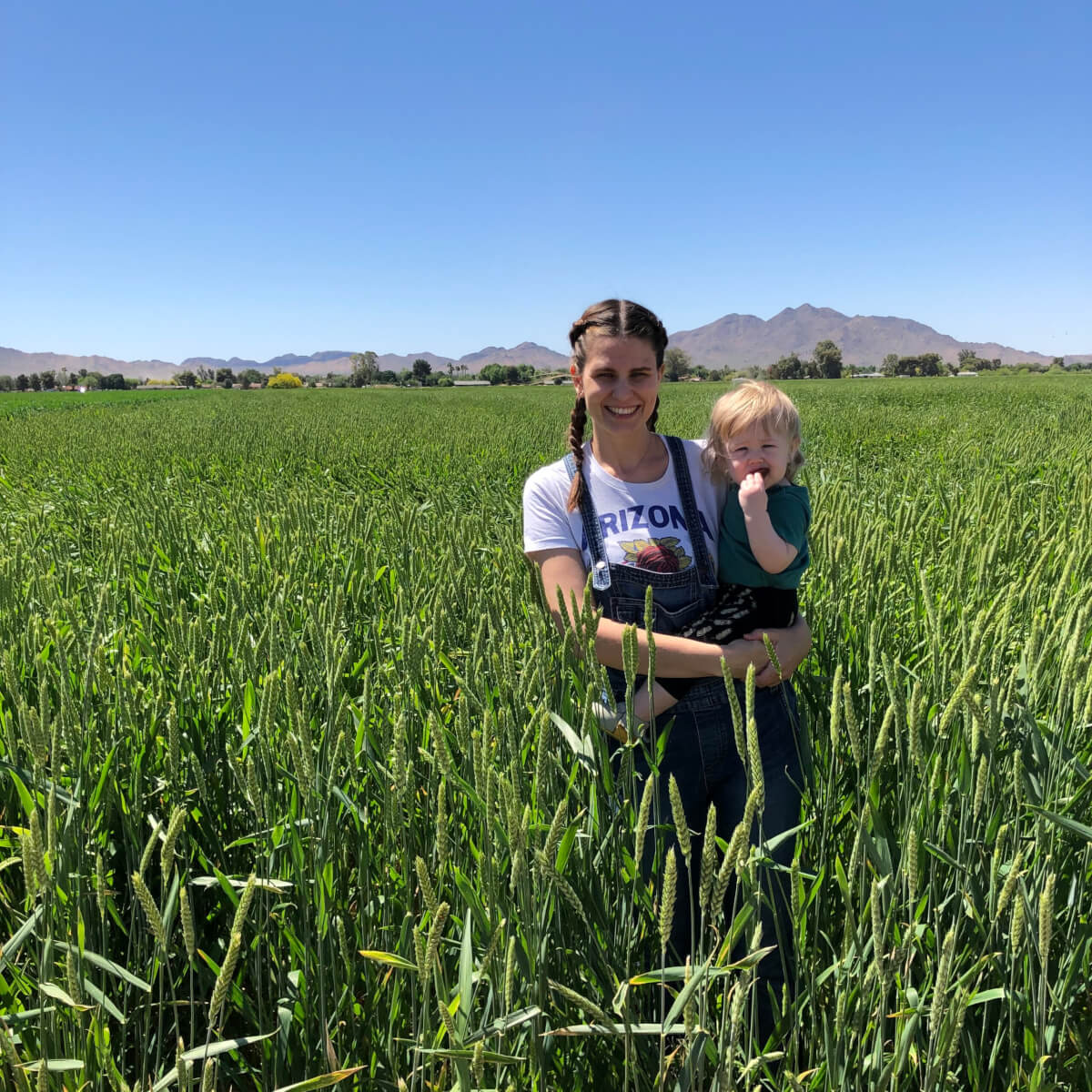 03 What lessons do you have for other entrepreneurs?
We started by focusing on making a great product and forming strong relationships with our farmers and customers. Our investment in branding and packaging came much later. Making our brand identity was a really fun project for me, but I'm glad we zeroed in on our product first.
04 What's on the horizon for Hayden Flour Mills?
We are launching our line of dried pasta made with our heritage semolina in January 2021. You don't really see heritage grain pasta in stores, so I think we have something pretty special. Personally, I can't get enough of it!
05 How do you keep work/life balance? What drives/inspires you?
Hiring a fantastic team that believes in the mission. That's been key in reaching work/life balance.
I love the products we make and love using them in my daily cooking. My dad has also continued his baking hobby — his breads just get more imaginative and delicious by the day. He teaches bread making classes at the mill now and it's our most popular class. A lot of hard work goes into what we do, but the smiles of our customers will always keep us motivated and inspired.
Tags