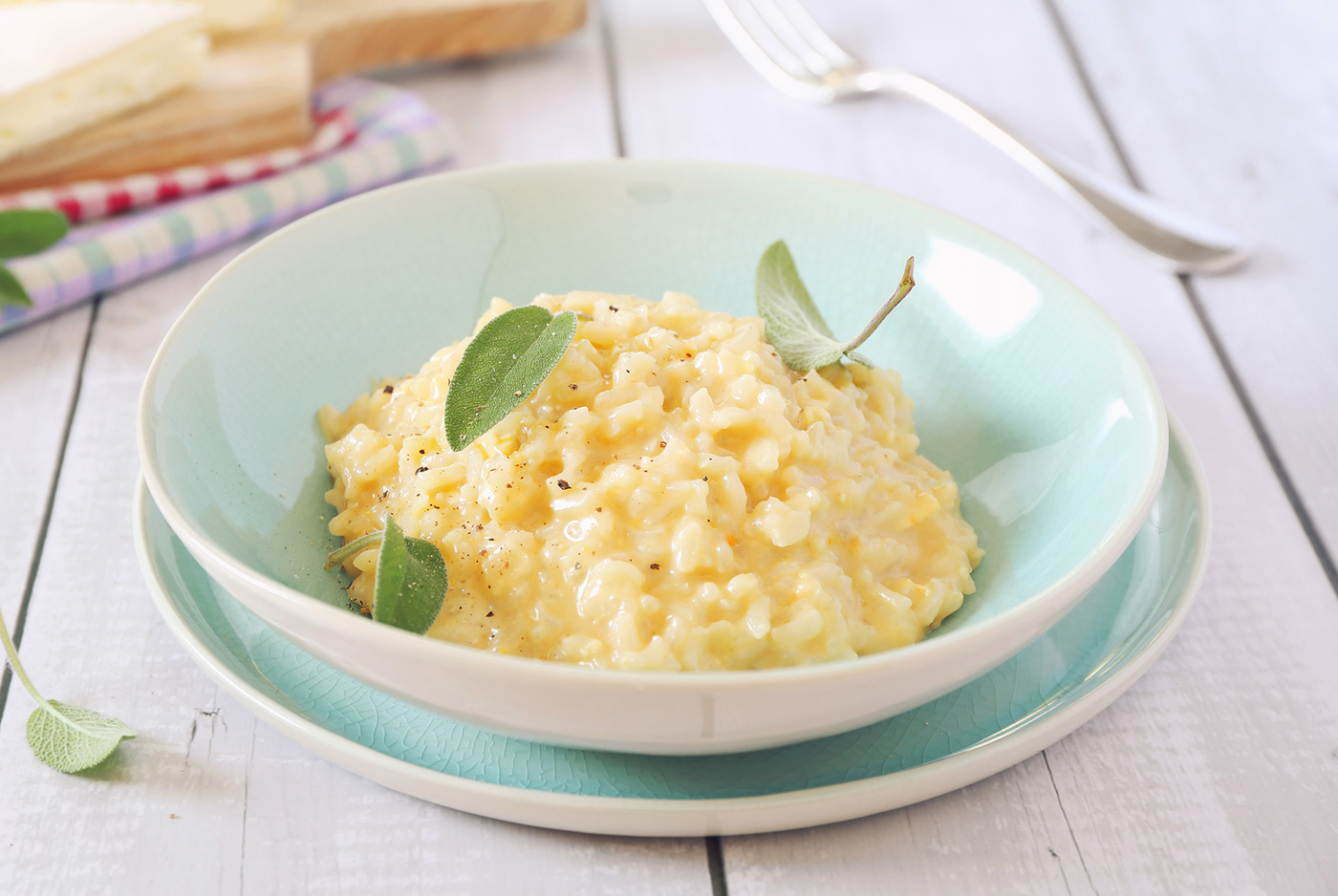 Celebrate Easter with a creamy and luxurious Brie cheese risotto that's sure to impress your guests. This indulgent dish is perfect for a holiday dinner or a cozy night in with loved ones. The creamy goodness of the Brie cheese blends perfectly with the rich and velvety rice, making this dish unforgettable.
Ingredients
6 chicken or vegetable broth

1 Arborio rice

1/2 dry white wine

2 unsalted butter

1 small onion, finely chopped

1 garlic clove, minced

1/2 grated Parmesan cheese

4 Brie cheese, rind removed and cut into small pieces

Salt and freshly ground black pepper, to taste
Directions
In a medium saucepan, heat the broth over medium heat.

In a large pot, melt 2 tablespoons of butter over medium heat.

Add finely chopped onion and minced garlic clove and cook until the onion is translucent, about 5 minutes.

Add 1 cup of Arborio rice to the pot and stir until the grains are coated with butter and start toasting, about 2 minutes.

Add 1/2 cup of white wine and stir until it's mostly absorbed.

Start adding the hot broth a cup at a time, stirring constantly and waiting for each addition to be mostly absorbed before adding more.

Continue adding broth until the rice is cooked but still slightly firm, about 20 minutes.

Reduce the heat to low and add grated Parmesan cheese and pieces of Brie cheese to the risotto, stirring constantly until melted.

Season with salt and freshly ground black pepper to taste.

Cover and let sit for 5 minutes to allow the cheese to fully incorporate.