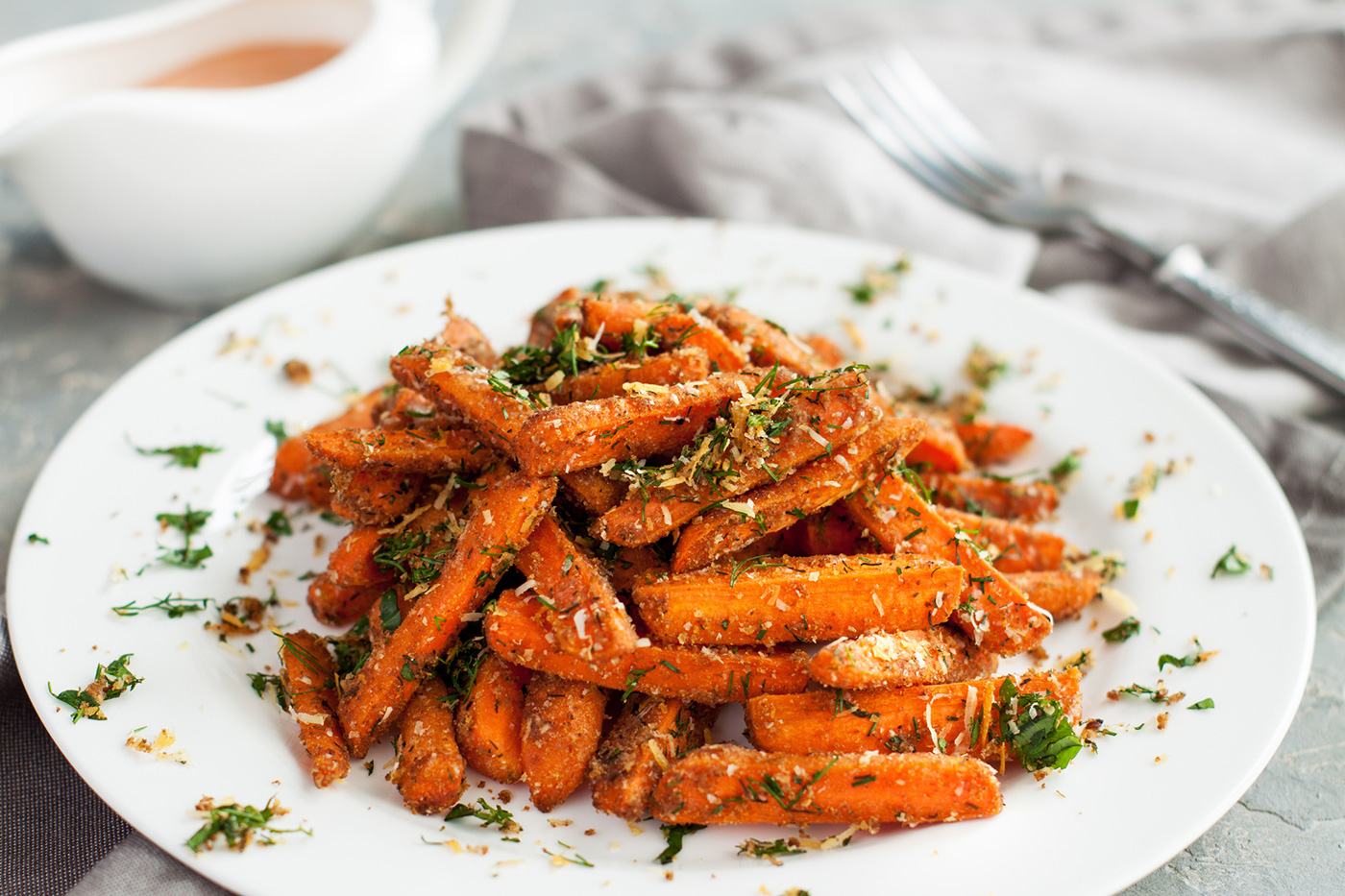 These Garlic-Parmesan Roasted Carrots are a simple yet flavorful side dish that's perfect for springtime meals. The roasted carrots bring out their natural sweetness, while the garlic and Parmesan add a delicious savory flavor.
Ingredients
2 pounds baby carrots, rinsed and peeled

2 tablespoons olive oil

4 cloves garlic, minced

1/4 cup grated Parmesan cheese

1 tablespoon chopped fresh parsley

Salt and freshly ground black pepper, to taste
Directions
In a large mixing bowl, toss baby carrots with olive oil and minced garlic until evenly coated.

Spread carrots out in a single layer on a baking sheet.

Season with salt and pepper to taste.

Roast in the oven for 25-30 minutes, or until the carrots are tender and lightly browned.

Remove from the oven and sprinkle with grated Parmesan cheese and chopped fresh parsley.

Toss the carrots until the cheese is melted and evenly distributed.

Serve hot as a delicious side dish.