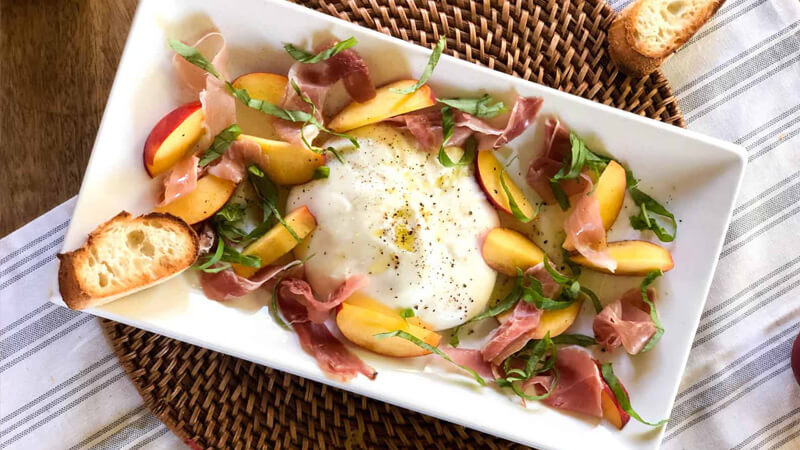 Ingredients
2 peaches

1 fresh BF Burrata

5 leaves fresh basil, cut chiffonade style

3 piece s prosciutto

2 tablespoons BF Italian Olive Oil

Ground black pepper

1 French baguette
Directions
Drizzle 1 tablespoon of olive oil on a serving platter.

Place the Burrata cheese in the middle of the platter.

Slice the peaches and place around the cheese.

Tear the prosciutto into strands and place along with the peaches.

Top with chiffonade basil and sprinkle with pepper.

Drizzle with the last tablespoon of olive oil.

Serve with a baguette of French bread, cut on the diagonal and lightly toasted.