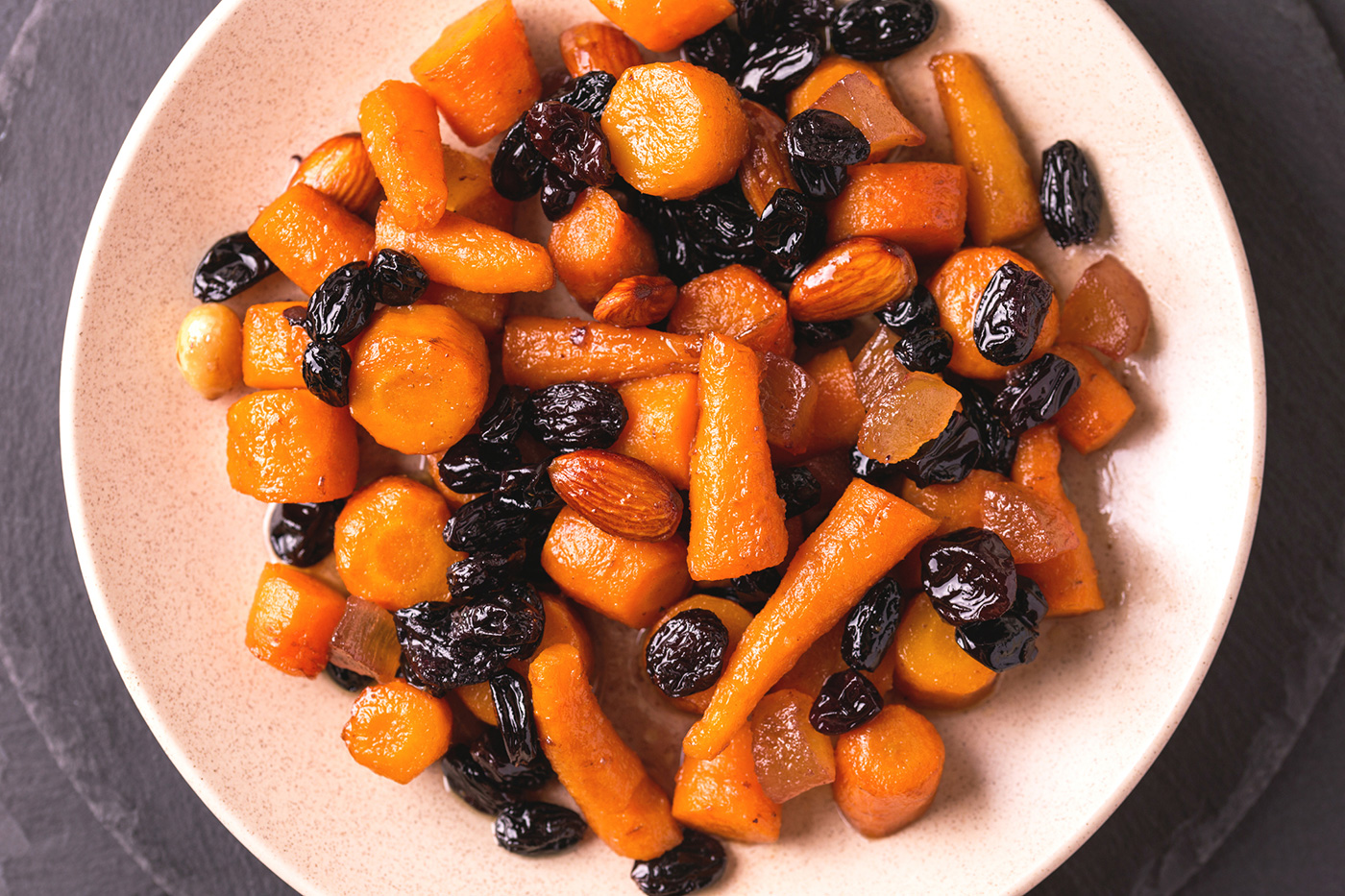 Made with sweet potatoes, carrots, and apples, this dish is both hearty and sweet. Follow this simple and tasty recipe to make a Passover Tzimmes that your family and friends are sure to love!
Ingredients
6 large carrots, peeled and sliced evenly

2 sweet potatoes, peeled and sliced evenly

2 apples, peeled, cored, and sliced into chunks

1 raisins

1 orange juice

1/4 honey

1 cinnamon

1/4 ground ginger

1/4 ground cloves

Salt and pepper to taste
Directions
Preheat your oven to 375°F.

In a large bowl, mix together the sliced carrots, sweet potatoes, apples, and raisins.

In a separate bowl, whisk together the orange juice, honey, cinnamon, ginger, cloves, salt, and pepper.

Pour the mixture over the vegetables and mix well until coated.

Transfer the mixture to a baking dish and cover tightly with aluminum foil.

Bake for 40-45 minutes, or until the vegetables are soft and the mixture is heated through.

Remove from the oven and let cool for a few minutes before serving.