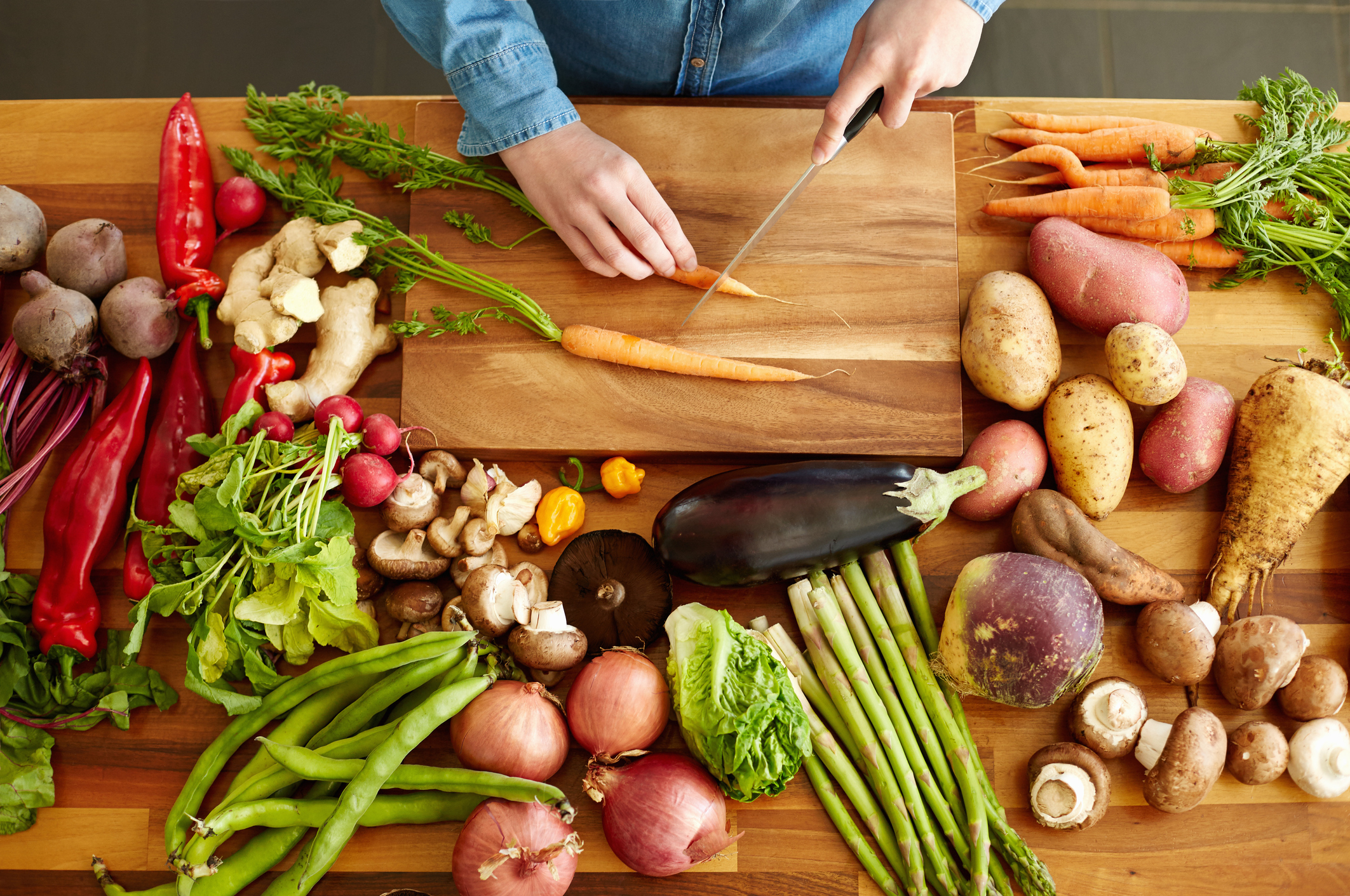 Ingredients
1 matzo meal

1/2 baking soda

3/4 salt

1/4 avocado oil

3 water

1 flax seeds + 3 tablespoons water OR equivalent 1 egg of vegan egg replacer
Directions
Bring a large pot to medium heat. Add olive oil. Once hot, add the quartered onion. Once golden, add minced garlic. Once fragrant, add carrots and celery. Stir.

In a bowl, mix together bouillon and 3 tbsp warm water. Whisk to combine then add to the pot, using a wooden spoon to stir, making sure nothing sticks to the bottom.

Add remaining garlic, bay leaves, dried oregano, dried, parsley, salt, and pepper. Stir.

Add water until the pot is full.

Allow to simmer as you prepare the matzo balls. In a small bowl, combine flax seeds and 3 tbsp water. Let sit for 10 minutes.

In a bowl, add matzo meal, baking soda, salt, avocado oil, flax seed mixture, and 3 tbsp water. Cover and refrigerate until mixture has reached a soft, pliable consistency (able to roll between hands and retain shape). Roughly 2 hours.

Shape them into small, golf-ball-sized rounds using wet hands (to prevent sticking). Place on a lined baking tray until ready to prepare.

Use a slotted spoon to carefully add matzo balls to the pot of soup (for flavor). Let boil for 30-40 minutes, or until matzo balls have floated to the surface.

Serve topped with parsley. Enjoy!