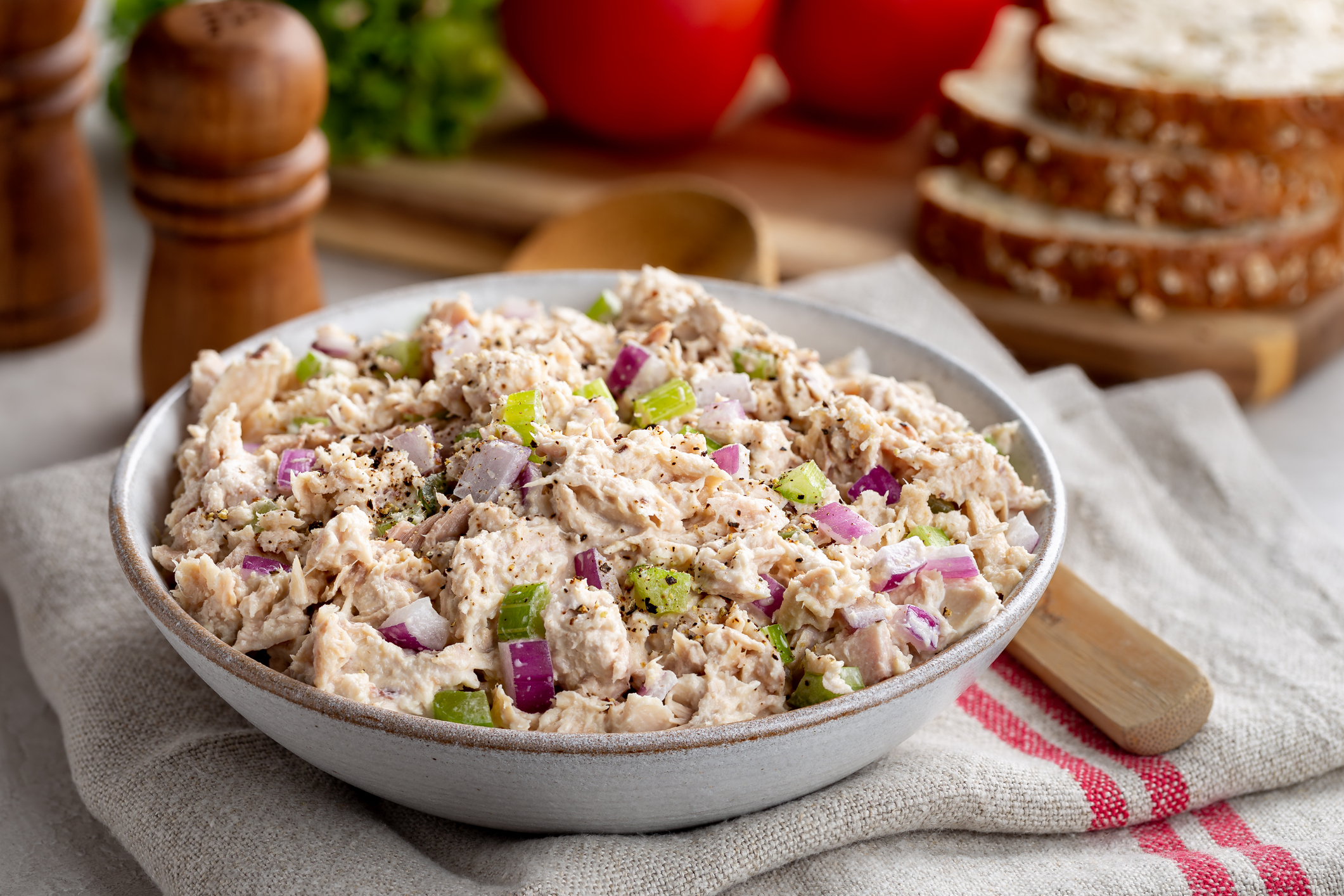 The classic tuna salad just got a plant-based makeover. High in protein, minerals, and flavor (of course), this "toona" is all you need for a fish-free feast!
Ingredients
1 1/2 boiled, or 1 can garbanzo beans

1/4 vegan mayonnaise

3 lemon juice

1 spicy mustard or Dijon

1/4 celery finely chopped

1/4 red onion finely chopped

2 pickles or relish finely chopped

1 garlic minced

1 paprika

Salt and pepper to taste
Directions
In the bowl of a food processor, add about 1/2 can of garbanzo beans. Blend until chopped but not smooth. Add the rest of the can and blitz to maintain some texture. If a food processor is not available, mash with a fork until the desired consistency.

Add all your ingredients to a large bowl, using a fork to combine.

Season well and enjoy!