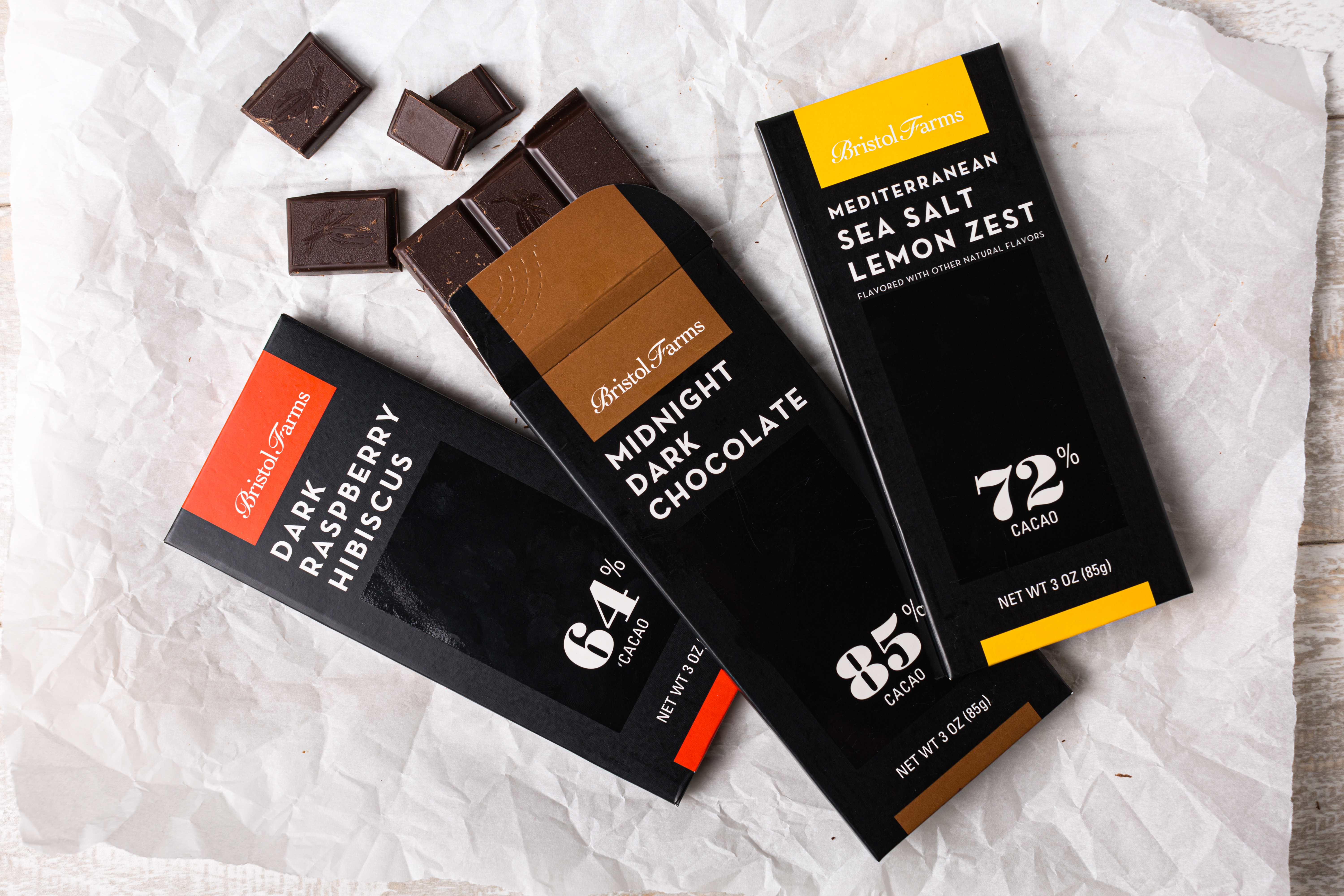 Nothing provides pure comfort and joy like a bite of luscious chocolate. Now, it's truly a gift. Presenting our line of luxury bars and peanut butter balls, the perfect way to treat friends, family, and yourself!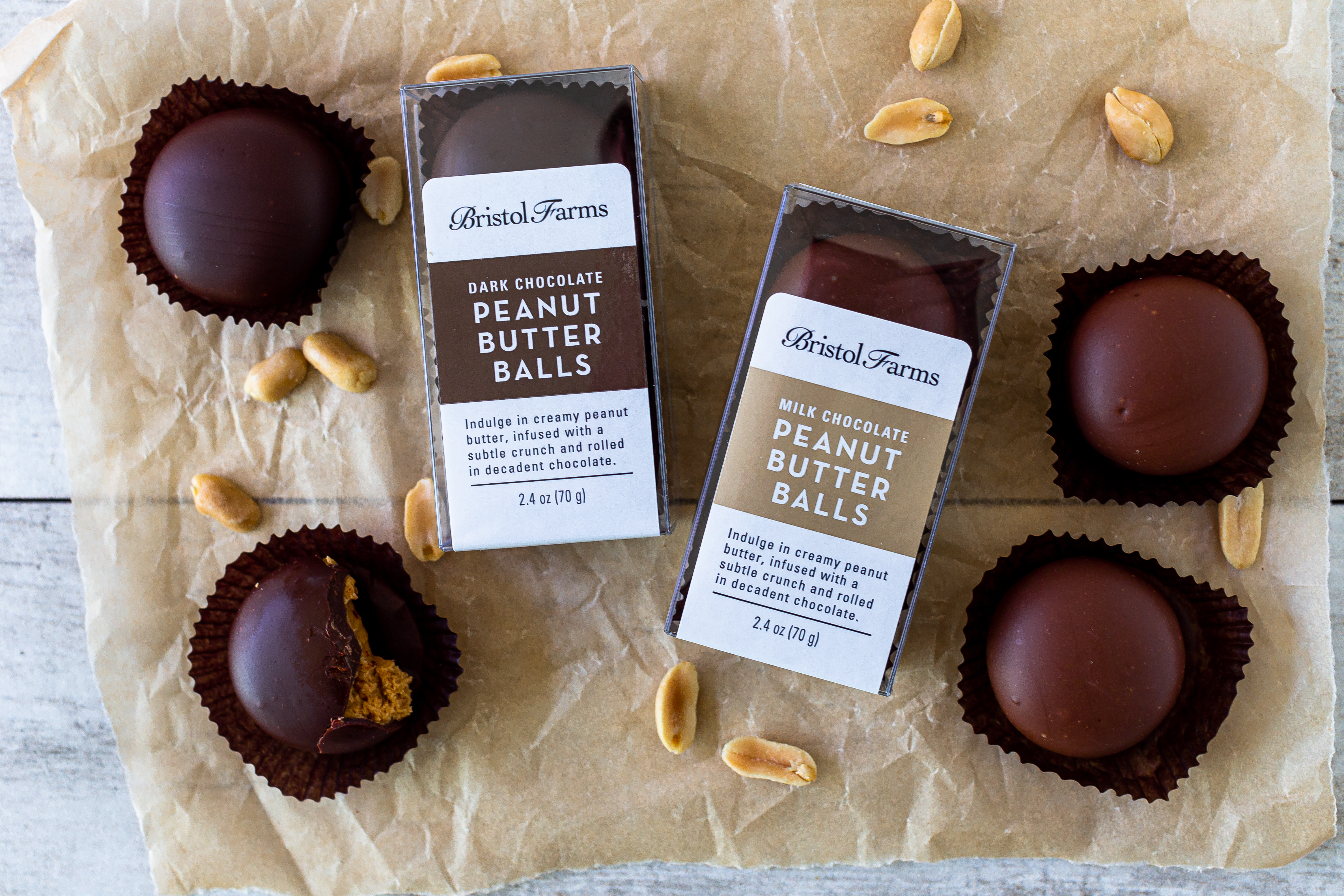 Bristol Farms Peanut Butter Balls
What happens when you hand-dip luscious, creamy peanut butter in melt-in-your-mouth chocolate? You get the ultimate holiday delight and stocking stuffer, made right here by our artisans in Costa Mesa.
Indulge in your choice of Dark, Milk, or White Chocolate. Or, for the happiest holidays yet, try the whole trio!
Bristol Farms Luxury Dark Chocolate Bars
This is no ordinary chocolate. We've raised the bar to showcase the full spectrum of flavors in our premium-quality cacao:
Midnight Dark Chocolate: Fruity and floral aromas introduce the robust and rich flavors of this 85% cacao masterpiece.
Mediterranean Sea Salt Lemon Zest: Spiked with citrus and fleur de sel, this 72% dark chocolate bar will take your taste buds on a trip.
Dark Raspberry Hibiscus: Made with 64% cacao and crystallized bits of hibiscus to sweetly compliment the tartness of the raspberries.
Want to unwrap their full potential? Pair our bars with your favorite wine, or chop them into "chocolate chips" for these melty, dreamy cookies.
Feeling inspired? Tag us @bristolfarms – we can't wait to see your creations.