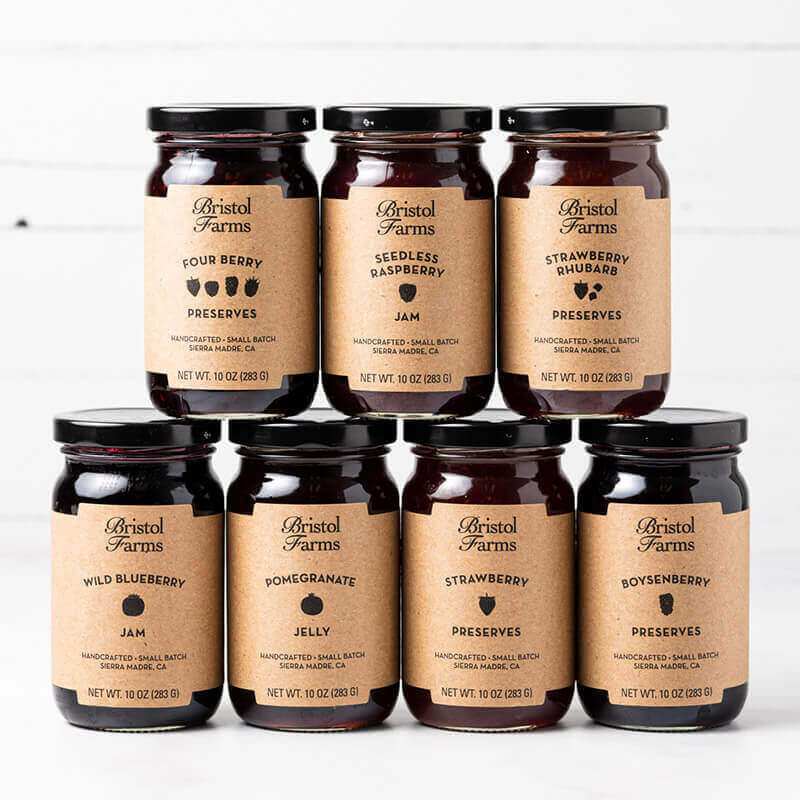 The Ward family has been crafting artisanal products since 1891. Much has changed since then, but their commitment to quality has never wavered. The Wards still make everything by hand with just a few natural ingredients, most of which are grown on their 2.5 acre farm. That's why we've proudly partnered with them to create Bristol Farms preserves, jams and jellies. Made with love and time-honored recipes, they're sure to make you swoon over every spoonful.
Perfect PBJs are just the beginning! Get ready to top your toast, slather your scones, and boost your biscuits with:
Strawberry/Rhubarb Preserves
Strawberry Preserves
Apricot Preserves
Boysenberry Preserves
Seedless Blackberry Jam
Wild Blueberry Jam
Pomegranate Jelly
Four Berry Preserves
Seedless Raspberry Jam
Jalapeño Jelly
From breakfast treats to delicious dinners, our preserves bring fresh flavors in a flash. Before the kids go back to school, find your jam with a few of our fave recipes like this one for Berry Good Parfaits.
Our Preserves can be used to spruce up just about any recipe. All you need are a few basic tips and your imagination: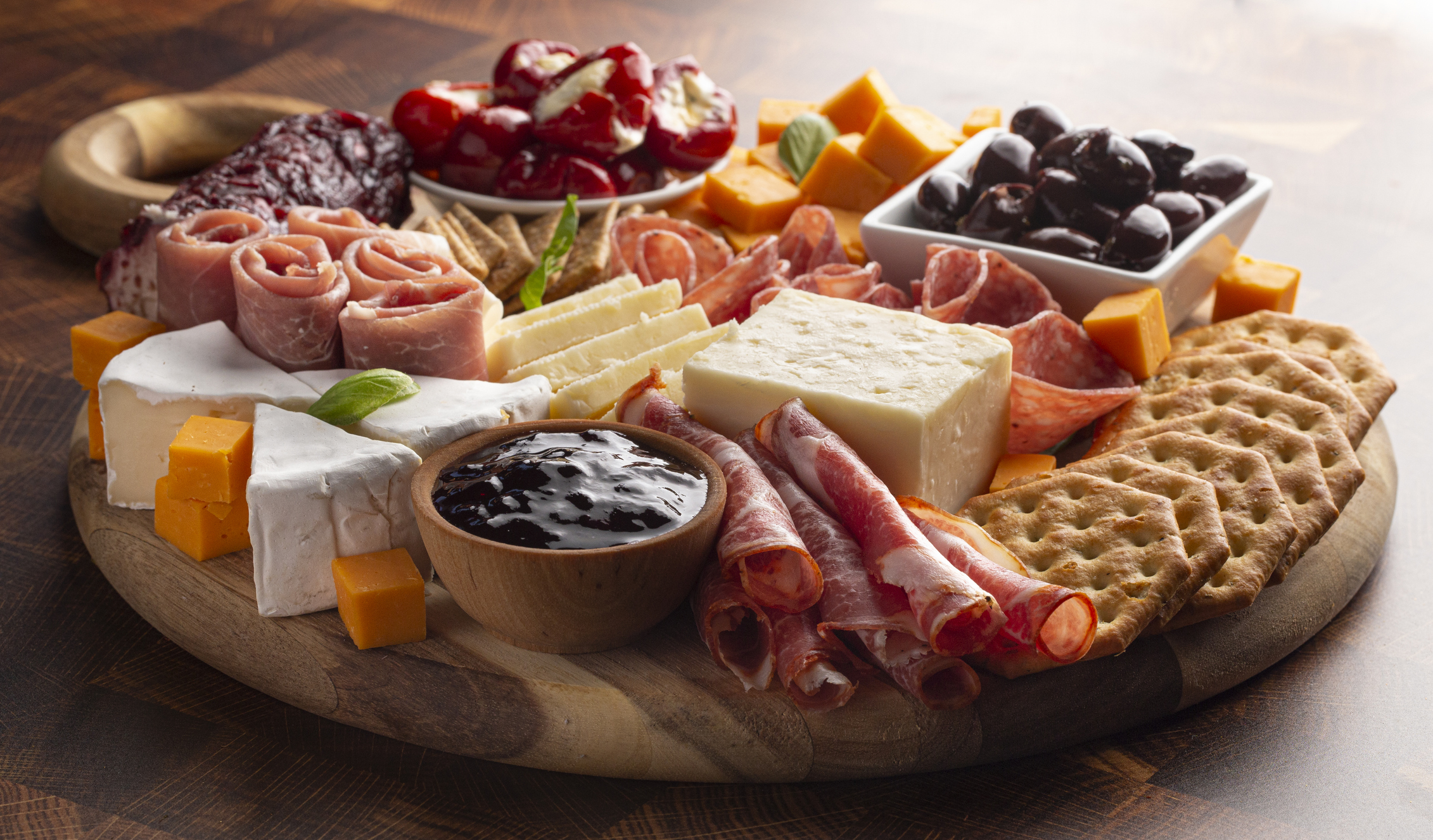 Cheeses
Few things go better together than cheese and jam. The salty goodness of cheese marries perfectly with the sweetness of jams and preserves.
Sauces
Most jams and preserves can be made into a simple and delicious sauce by following a few simple steps:
1. Put 1/2 cup of preserves into a saucepan, heat on low to medium heat
2. Once it has warmed up a bit, add 1 tablespoon of water
3. Stir constantly, until the fruit has broken down (add more water, if necessary)
4. Add more sweetener, if desired
5. Let cool before enjoying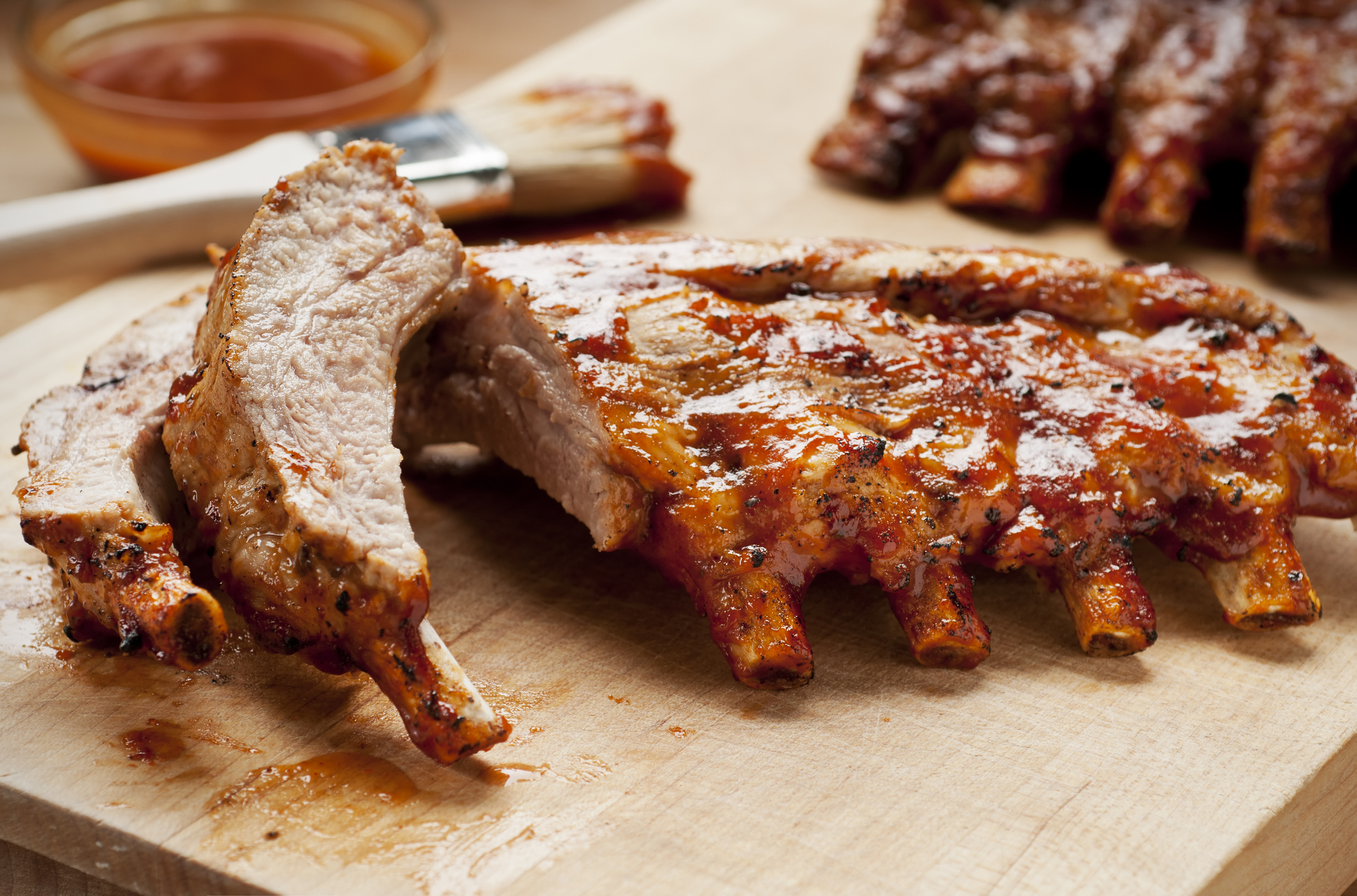 Meats
Take 2 tablespoons of vegetable oil, 1/2 a cup of your preferred preserves, 1/4 cup of your favorite mustard and voila! You have the perfect glaze for roasted chicken or meat. Our Jalapeño Jelly and Apricot Preserves bring a party to your plate!