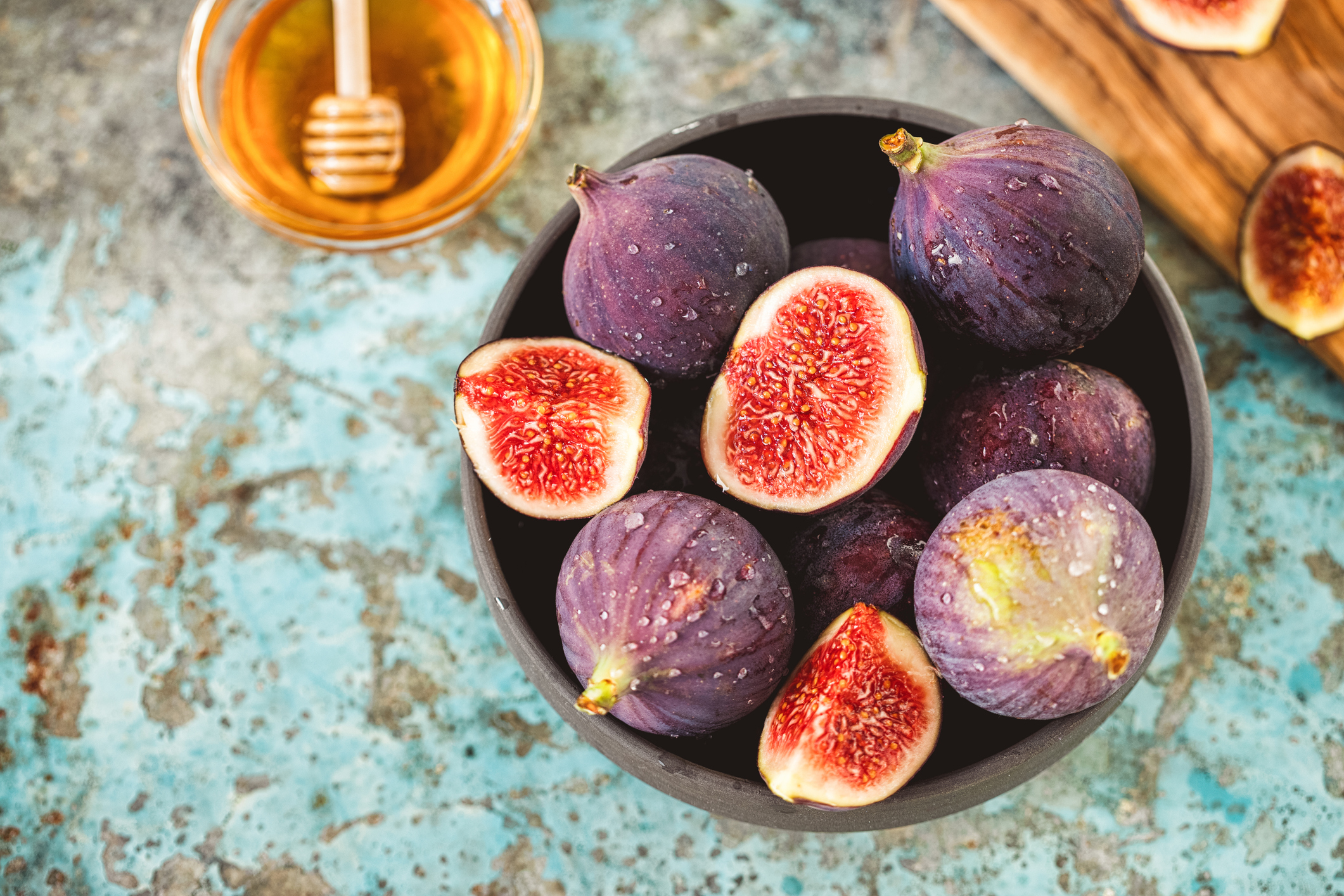 We like to think of them as the OG sweetener. As one of the world's first cultivated fruits, figs have been used in place of sugar for centuries. In fact, some scholars say Eve's "apple" was actually a forbidden fig, so this natural treat is full of history.
Fig trees thrive in California because they need to bask in the sun all day (we can relate). Fortunately, our season ranges from May through November to yield six unique varieties:
Black Mission figs are dark purple, moist, full-flavored, and are commonly dried.
Brown Turkey figs are brownish-purple and a little less sweet with more (edible) seeds.
White figs are pale green or yellow with bright red, extra sweet insides.
Kadota figs are yellowish-green and beloved for their smooth, silky texture.
Calimyrna figs are light green with a slightly nutty flavor. Great for sweet and savory dishes alike.
Tiger Stripe figs look like baby watermelons, down to their bright red interior! Bursting with notes of raspberry and citrus, they're one of our absolute faves.
Oh, another fig fact — they're loaded with nutrients too! Full of potassium, magnesium, and an alphabet's worth of vitamins, they support digestion, healthy skin, and more to keep you healthy from head to toe. That goes for every variety; just be sure to select soft, plump figs with stems intact.
Figs are delicious as a raw, simple snack, but why stop there? They're great for parfaits, charcuterie platters, and so much more.
Feeling inspired? Tag us @bristolfarms – we can't wait to see your creations.