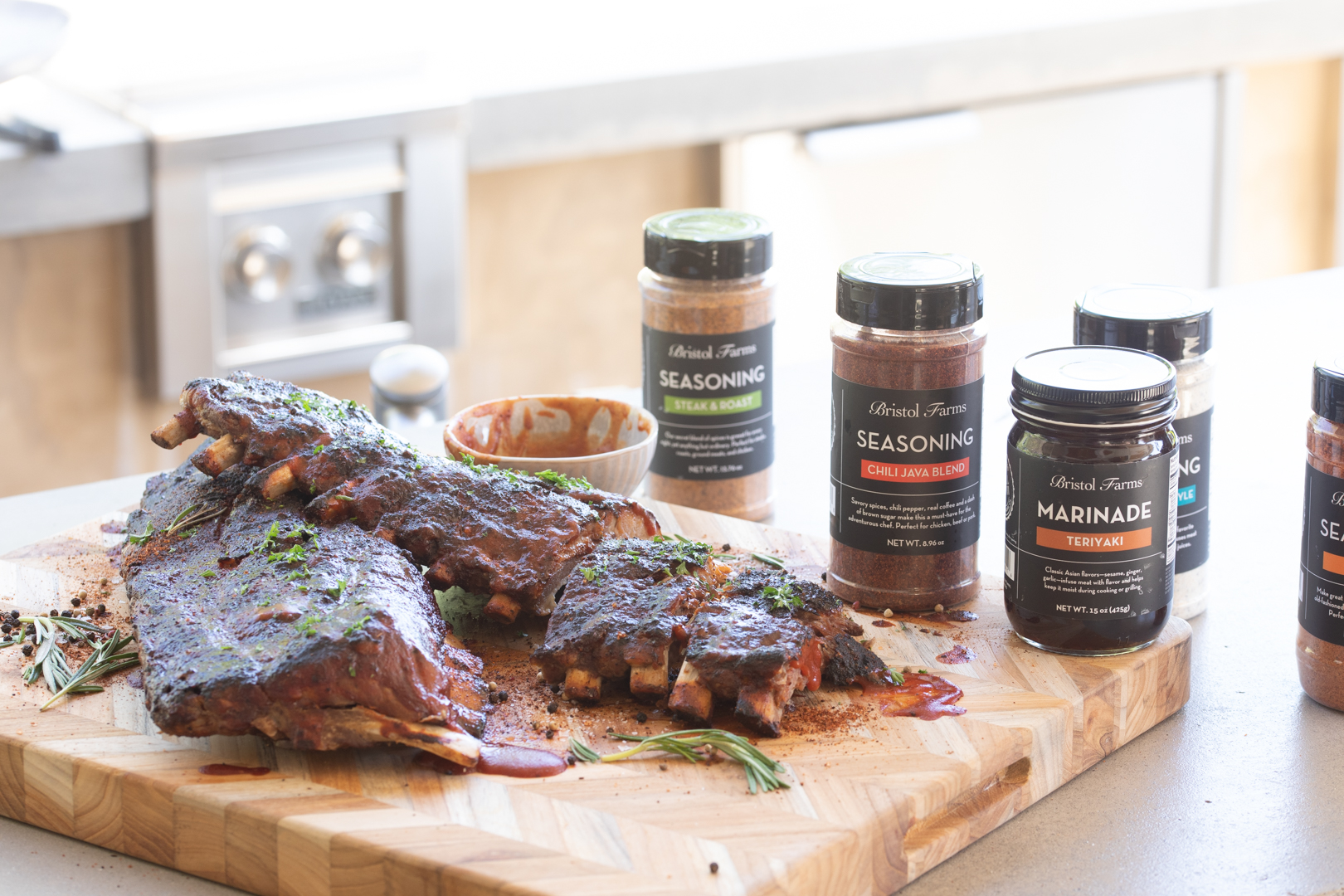 Master the Marinade
The right marinade can make or break your meal, but we don't mean to pour on the pressure. As a matter of fact, marinating is pretty easy, and it only takes a matter of minutes!
Some cuts can shine with little salt, pepper, and a splash of olive oil. But, for the most part, every meat needs a marinade. That's especially true for grilling — fast, high heat cooking calls for a slow infusion of flavor and moisture. Remember, they're not just for carnivores — marinades are a great way to elevate veggies too!
Ready to get cooking? Once you soak up these expert tips, you'll be a master at marinating.
Why use a marinade?
Let's start with the biggie — marinated meats have more flavor! Think about it this way: A shower is relaxing, but a long bath is the best way to unwind. Similarly, our food relishes the extra time to absorb its surrounding salt, fat, acid, and spices. From hot, to smoky, to sweet, the right marinade makes it all possible.
Marinades also help you achieve the perfect texture. Show your lean meat a little bit of love and you'll never be left with a stringy skirt steak again. Similar to brining, marinating brings moisture to your main course with tenderness in every bite.
Pairing Meats with Marinades
It's hard to go wrong with any of our marinades, but we're here to make your selection even easier with a few of our favorite combos.
Ribs – The secret to fall-off-the-bone perfection? Marinating, of course! Our Big & Bold BBQ Sauce is tangy — yet balanced — with a blend of vinegar and mustard in a tomato base. Or, for a bit of sweet heat, try our Raspberry Chipotle, made with ripe berries, roasted jalapeños, and naturally smoky chipotles.
Chicken – Marinades are a must for chicken breasts, but don't forget about the dark meat! Whether it's wings, thighs, or leaner cuts, Lemon Pepper makes the perfect partner. It's even better than the shaker because our marinade keeps meat moist. Plus, we amped up this pantry staple with lots of dill!
Or, mix things up with our Citrus blend. Made with bright orange juice, ginger, sesame oil, and a sherry wine reduction, it practically tastes like summer.
Fajitas and Tri-Tips – Our Authentic Red Sauce makes every meal sizzle, but it's especially tasty for fajitas, sirloin tips, and tri-tips. Working in small batches, we combined hand-picked tomatoes, cumin, and a healthy squeeze of lime for true south-of-the-border flavor. It's also a must-have for slow-cooker shredded pork.
Can't wait to try it? Good news – it's equally tasty as a dip!
Steaks – You can keep it classic, but you don't have to settle for the same-old, same-old. Instead, try our robust and complex Steak Sauce for a grade-A marinade.
Chef's Selection – Don't forget, you have great taste! Teriyaki noodle bowls? Thai Chili Lime stir fry? No matter what cuisine you're craving, there's a marinade to make it happen. Find your favorite today to explore the endless — and delicious — possibilities.