Get ready for St. Patrick's Day with Bristol Farms! We've got everything you need to celebrate the luck of the Irish — authentic bites, beers, whiskeys, and so much more.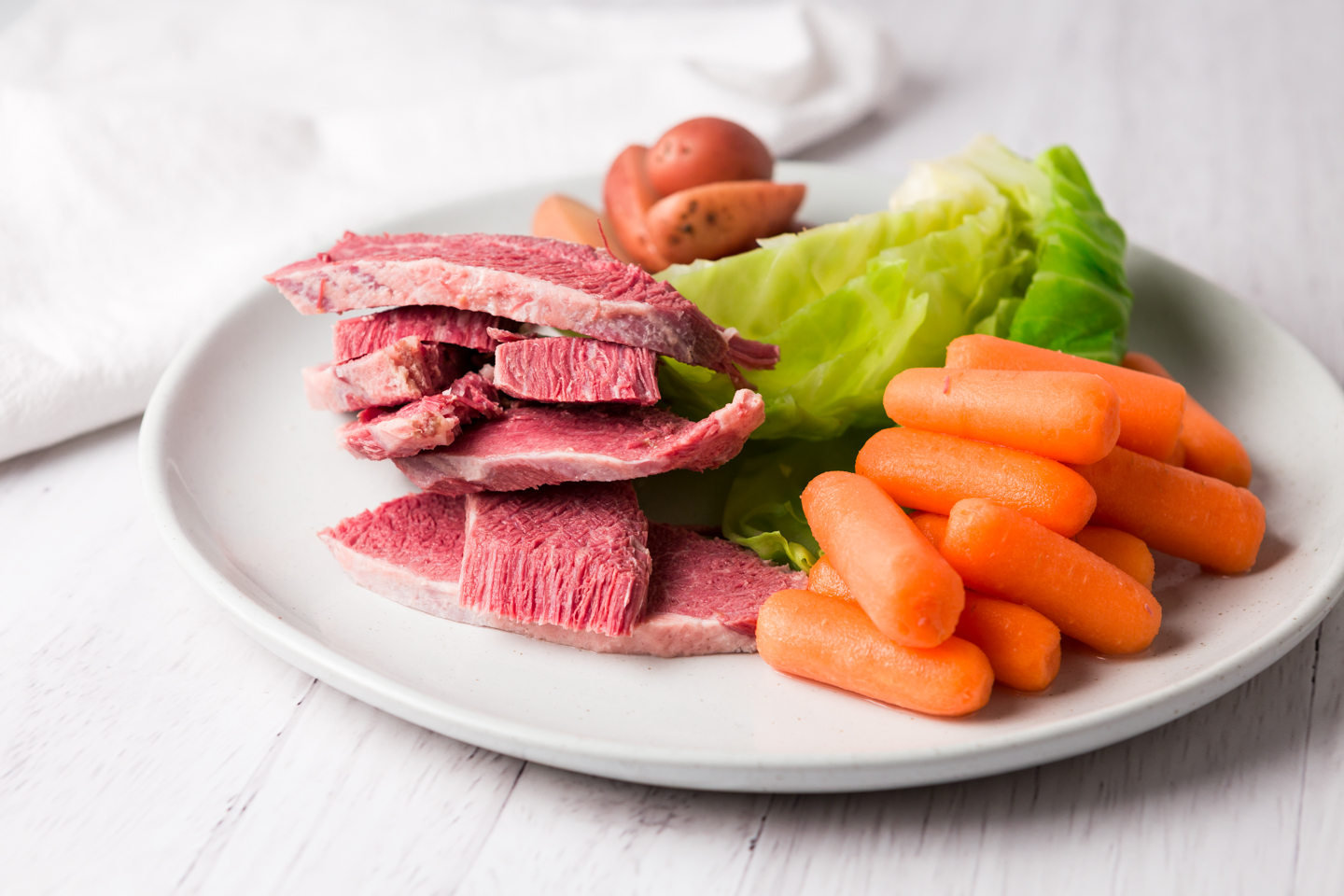 Uncured Corned Beef
Succulent, salty, and ready to roast, our corned beef will be the star of your St. Patrick's Day meal. Our corned beef is an uncured USDA Choice brisket flat, custom cut, and seasoned just for BF! It's naturally delicious and ready to enjoy after a turn in the Dutch oven or slow cooker.
Don't feel like cooking? Our Seasonal Corned Beef Sandwiches are made with uncured, nitrate-free USDA Choice beef and our special spice blend to make your celebration simply delicious. Keep it Classic or try our all-new Reuben, both piled high with our in-house brined corned beef. For a limited time, you'll find it in the Deli department for just $12.99!
Irish Cheeses
Fun fact: Dubliner is named after Dublin, even though it's produced in County Cork. More importantly, Dubliner is sweet, nutty, and wonderfully complex — perfect with a pint of Guinness or a warm Shiraz. This buttery cheddar is also a great match for a pot of golden mac & cheese or a cheese plate with a fruity California Zinfandel.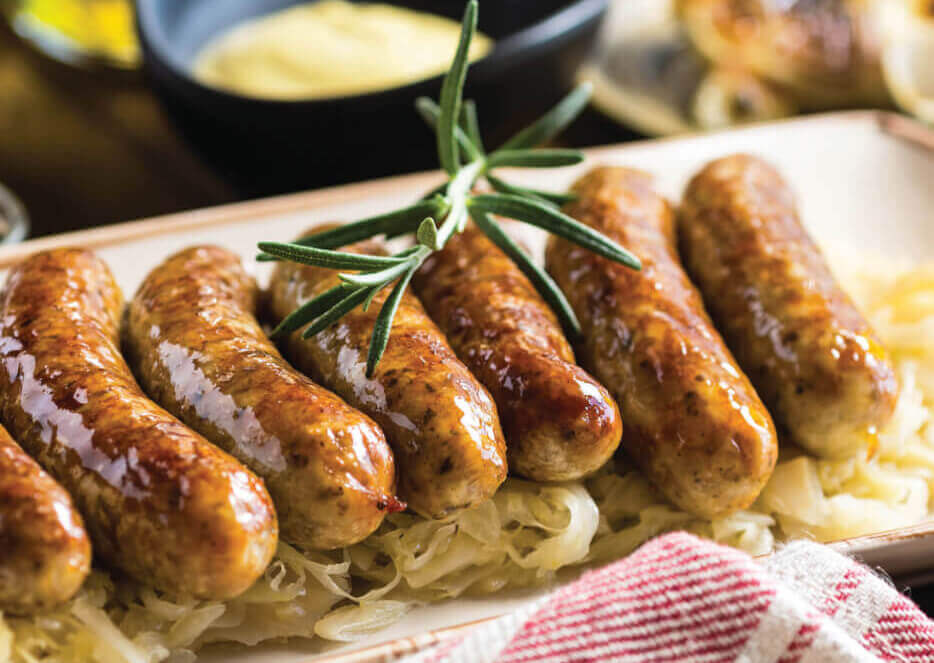 Bristol Farms Irish Cabbage Sausages
Our butchers roll this St. Paddy's Day staple into one incredible sausage! As they cook, the cabbage becomes infused with the rich flavors of pork, caraway, and our very own blend of spices. Available for a limited time only, they're a must-have for your bangers and mash.
Irish Whiskey and Beer
Sláinte! We are filled with St. Paddy's Day spirit(s). Come find all of your faves, from classic Jameson Whiskey to Baileys Irish Cream to malty Guinness Stout. Looking for an easy-to-drink lager or ale? Harp is just the beginning — our team members are here to help you pick the perfect red or cream ale.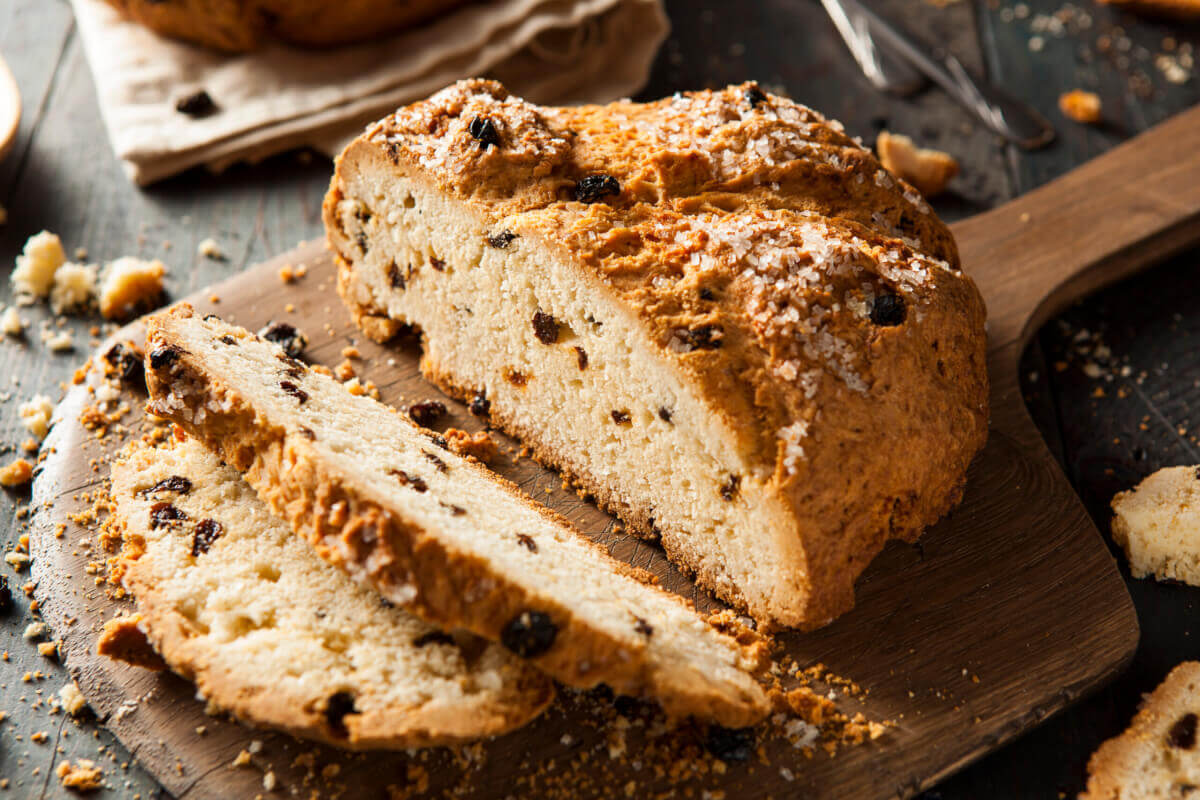 Irish Soda Bread
Say top o'the mornin' with our baked in-house Irish Soda Bread. More like an oversized, raisin-filled scone, it emerges from the oven with a golden, sugar-studded crust, perfect for all things sweet and savory. Pair a slice (or two) with a traditional beef stew dinner. Or load it up with traditional Irish butter and jam for a simple and delicious breakfast.
Feeling inspired? Tag us @bristolfarms – we can't wait to see your creations!
Tags