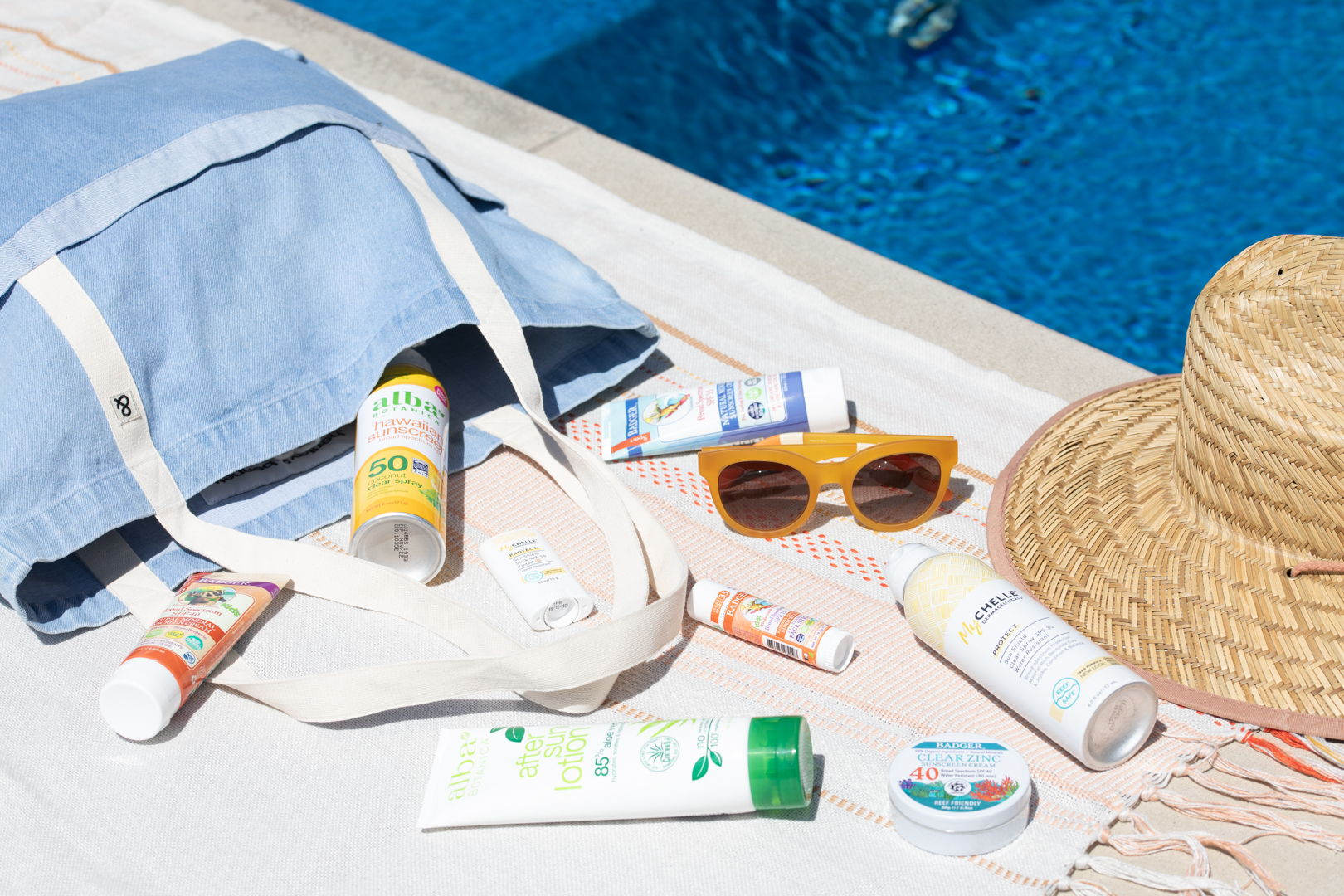 Your skin is your largest organ and performs a number of critical functions, from regulating body temperature and detecting infections, to producing melanin and vitamin D. Now that summer is almost here, we're breaking down the ultimate seasonal accessory: sunscreen.
A Sunscreen Primer
Sun Protection Factor, or SPF, measures how well your sunscreen will protect you from UVB rays, which cause sunburn, skin damage, and can contribute to skin cancer.
The number on the bottle indicates how much longer it should keep you safe in the sun. For example, applying SPF 30 should keep you safe 30 times longer than not wearing any SPF. But, it's not an exact science as your skin type, health, and amount applied can skew the results. To keep you fully protected, it's best to re-apply every 2 hours.
Mineral sunscreens (like titanium dioxide and zinc oxide) block and scatter the rays before they penetrate your skin.
Chemical sunscreens (like avobenzone and octisalate) absorb UV rays before they can damage your skin.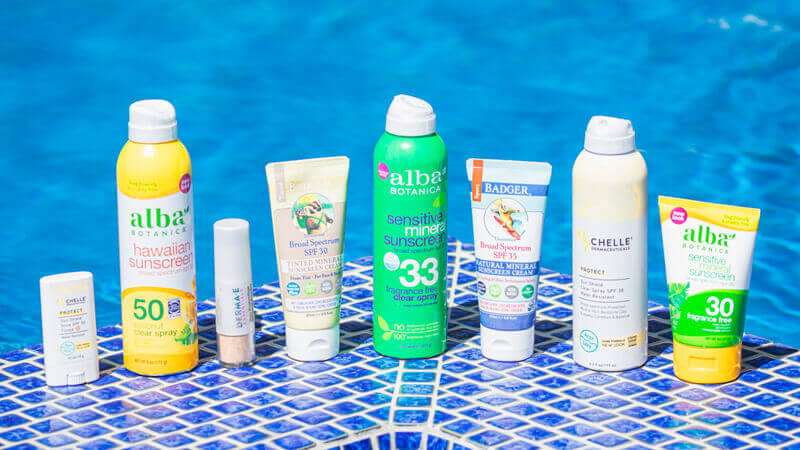 Not all sunscreen is made equal – some sunscreens contain chemicals that have been linked to harming our oceans, specifically coral reefs. Whether they're loaded with harmful chemicals or have that ghost-like white cast, finding the perfect sunscreen can be a chore. Bristol Farms is here to simplify your sun care routine so you can enjoy the summer safely.
Mad Hippie Facial Sunscreen is a natural 30+ SPF facial sunscreen with zinc oxide, natural antioxidant-rich oils, red raspberry seed oil, avocado oil & carrot seed oil, plus vitamin C + vitamin E.
Derma-E sun care is infused with antioxidants, botanical extracts, and vitamins. Their award-winning collection provides powerful UVA/UVB broad-spectrum protection with Non-Nano Zinc Oxide.
Badger Sunscreen offers full broad-spectrum protection using the mineral zinc oxide as the only active ingredient. The certified natural and organic sunscreen uses a base of plant oils, aloe, and beeswax to provide antioxidants and moisturize your skin. Plus, their extensive line is perfect for any skin type.
Mychelle SunShield comes in a variety of formulas and strengths–from simple and unscented to tinted sunscreens for any skin tone–all Leaping Bunny Certified, vegan, and cruelty-free.
Alba Botanica is a clean beauty industry staple. Their line is reef-friendly, offers broad-spectrum protection, and a variety of products, like spray sunscreen and soothing aloe gels for post suncare!
Goddess Garden was started by a mom looking to make sure her daughter had the best skincare possible—and they've put that same care into every product. Goddess Garden mineral sunscreens are vegan, organic, reef safe, and highly tested, so you can stay safe. Plus, their Baby care line is gentle enough even for the littlest sunbathers.
Not sure which is best for you? Stop by our Natural Living Department and our staff will be more than happy to match you with your perfect sunscreen.