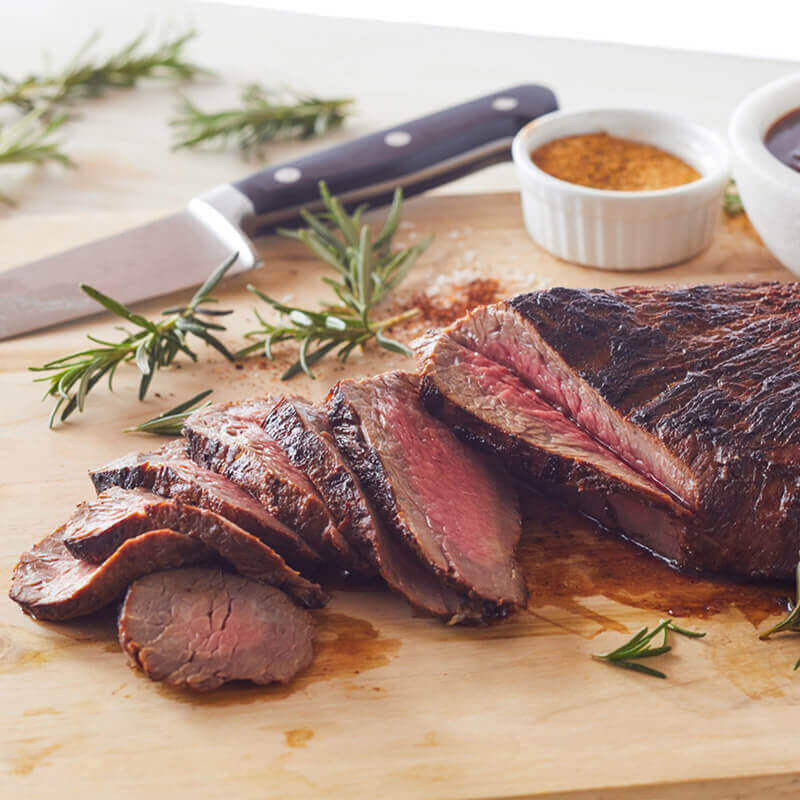 Ask our butchers to tell you their favorite cut of beef — many will say it's our Tri-Tip. This USDA Choice cut is part steak, part roast, and totally delicious – with just the right amount of marbling for maximum tenderness.
To amp up the flavor, try one of our marinades or seasonings, available at the Butcher counter!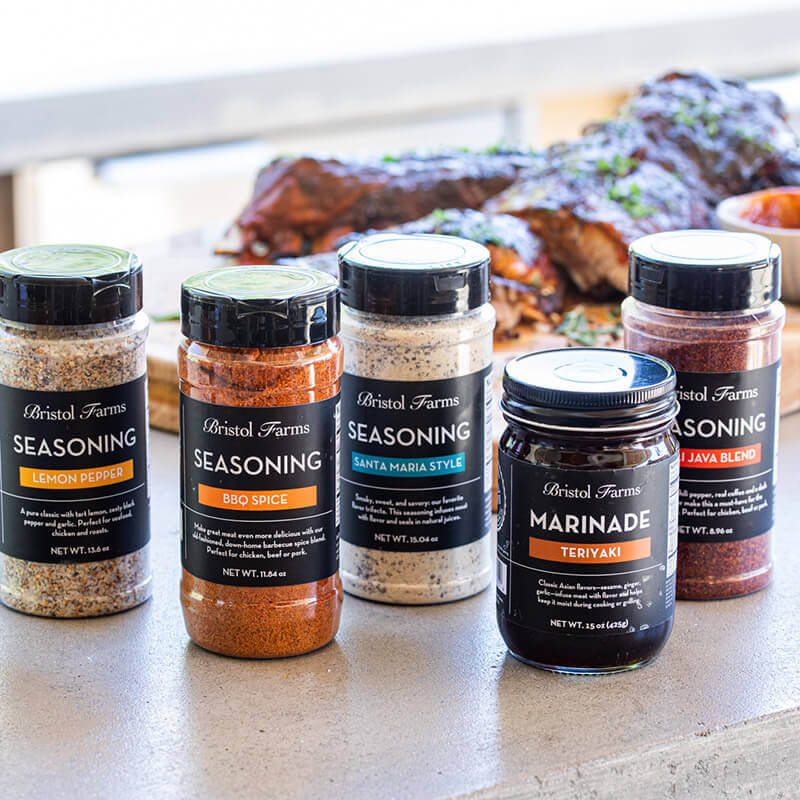 Prep
Pick up a jar of our Big Time Marinade. Handcrafted and locally made in Sierra Madre, it will bring smoky, sweet, peppery goodness to your Tri-Tip. We've also got our Santa Maria seasoning, which will elevate this humble cut of meat to steakhouse-worthy sandwiches and salads in no time.
MARINATE
Big Time Marinade: marinate 6 hours to overnight in an airtight container or bag
BF Santa Maria Seasoning: season generously, wrap tightly, and refrigerate for at least two hours
Don't have time to marinate? We've got our Big Time Tri-Tip all wrapped up and ready for your grill!
Grill
We asked Rick, our Meat Director for Tri-Tip grilling tips. He suggested wrapping it in foil and placing it on your gas grill over medium heat. Turn it every ten minutes for a total of 40 minutes. Then, to get those grill marks, unwrap it and place it directly on the grill for 1-2 minutes on each side.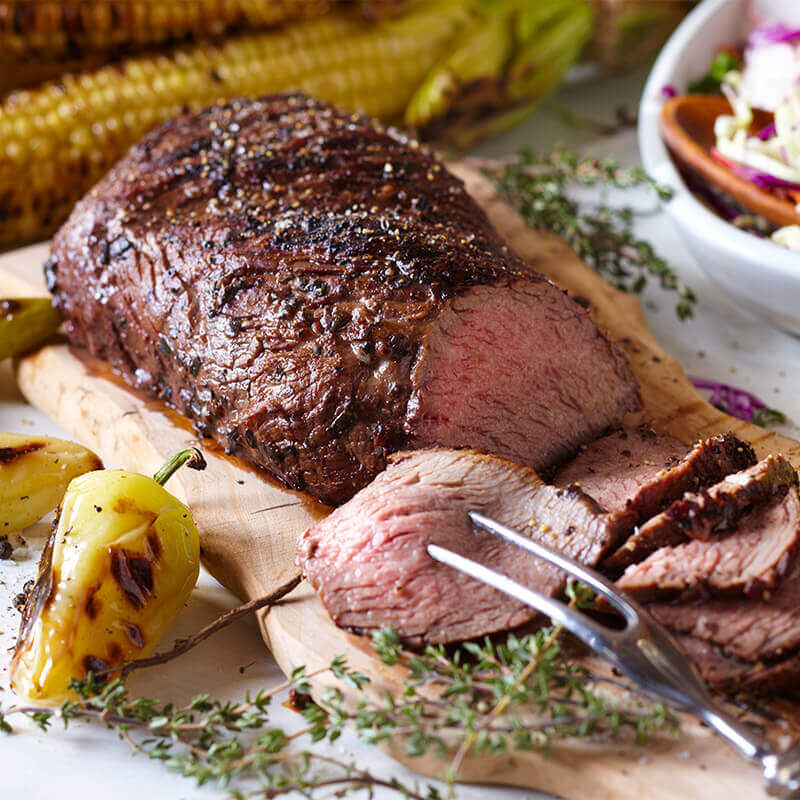 Rest
Once your Tri-Tip reaches an internal temperature of 120-125° (medium-rare) or 130-135° (medium), let it rest for at least 15 minutes.
Cut
Thinly slice your Tri-Tip against the grain, with your knife at a slight angle.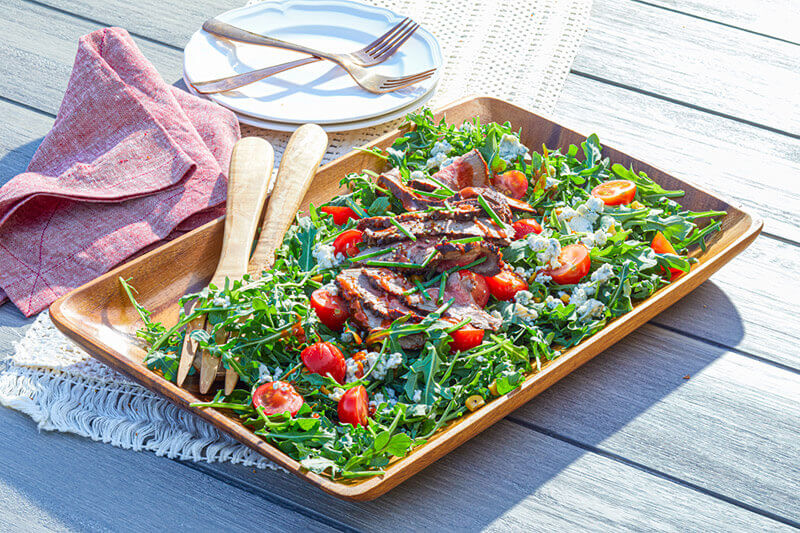 Enjoy
Whip up a quick vinaigrette: whisk together white wine vinegar, EVOO and fresh lemon juice. Pour over arugula, sliced cherry tomatoes, and grilled corn. Place your sliced Tri-Tip and some bleu cheese crumbles on top. Drizzle with extra Big Time Tri-Tip sauce.
Pile those slices on our freshly baked baguette and drizzle with extra Big Time Tri-Tip sauce. Serve with your favorite sides and a cool Belgian ale – this is SoCal summer eating at its finest!