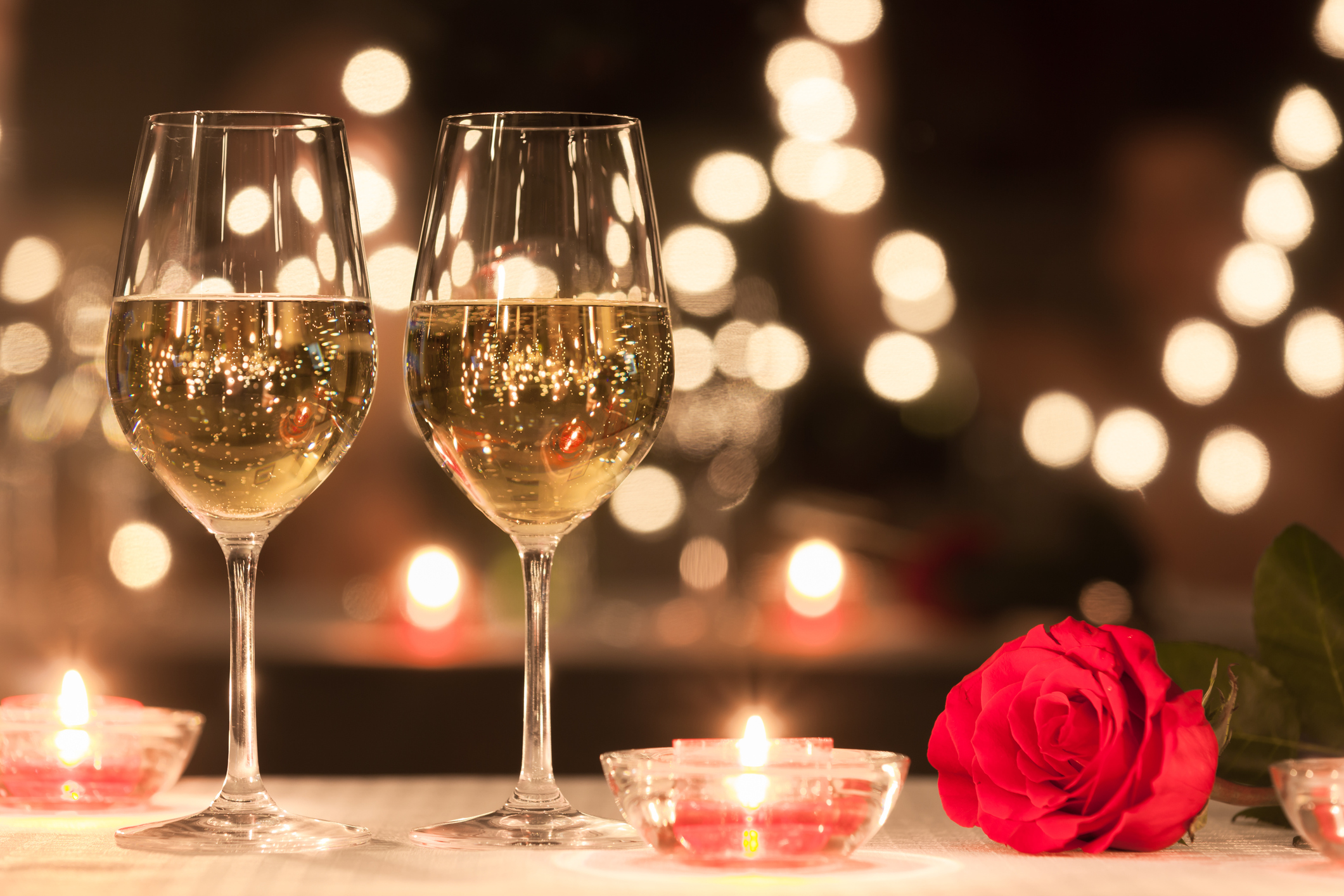 There's nothing more romantic than sharing an exceptional wine with your Valentine. Just like love itself, your bottle can be bold, sweet, unique, or refreshingly familiar — no matter what, it promises to be something special.
All's fair in love and wine, and we're here to help you find the very best for your heartfelt evening. We asked our expert team for their Valentine's Day recommendations:
Le Grand Courtâge Blanc de Blancs Brut
A French wine so nice they named it twice. Le Grand Courtâge makes theirs exclusively from white Chardonnay, Chenin Blanc, Ugni Blanc, and Colombard grapes to yield dryness and acidity in perfect harmony.
Every sip is a courtship of gentle floral notes and delicate baby bubbles with aromas of ripe melon, honeysuckle, and warm brioche. This particular Blanc de Blancs pairs beautifully with savory hors-d'oeuvres and creamy pasta dishes, but feel free to get a little spicy too.
Pizzolato Italian Spumante Brut Rosé
Rosé all day! Or, in this case, all night. The Pizzolato estate, located in the rich and flourishing countryside of Treviso, ages its organic grapes to pure perfection. You'll want to cozy up to this Rosé, made with Glera, Raboso, and love.
It'll be love at first sight after a single glance at this uniquely textured bottle. Just wait until you uncork Pizzolato's Rosé. It's bright pink color reflects hints of cherry and lemon chiffon with gorgeous notes of elderflower. Enjoy with lighter fare or all on its own, so long as it's with your special someone.

Joseph Perrier Brut Cuvée Royale
Both Queen Victoria and Edward VII said yes to Joseph Perrier for their royal courts. It's the type of Champagne that you two lovebirds deserve! Made with nearly equal parts of the classic varietals — Pinot Noir, Meunier, and Chardonnay — it strikes a beautiful balance between crispness and acidity.
The trio combines to form a bright, lively chorus of vibrant citrus and apple notes. For a pairing that truly sings, match Brut Cuvée Royale with risotto, seafood, or anything with almonds.
Nicolas Feuillatte Brut Premier
The house of Feuillatte isn't the oldest in Champagne, but their techniques are deeply rooted in the history of the region. Just like love, they've only gotten better with time.
Their Brut Premier leans heavily on red Pinot Noir and Meunier grapes with a 20% splash of Chardonnay. The end result is a rich, supple sparkler with a plush roundness made for Valentine's Day.