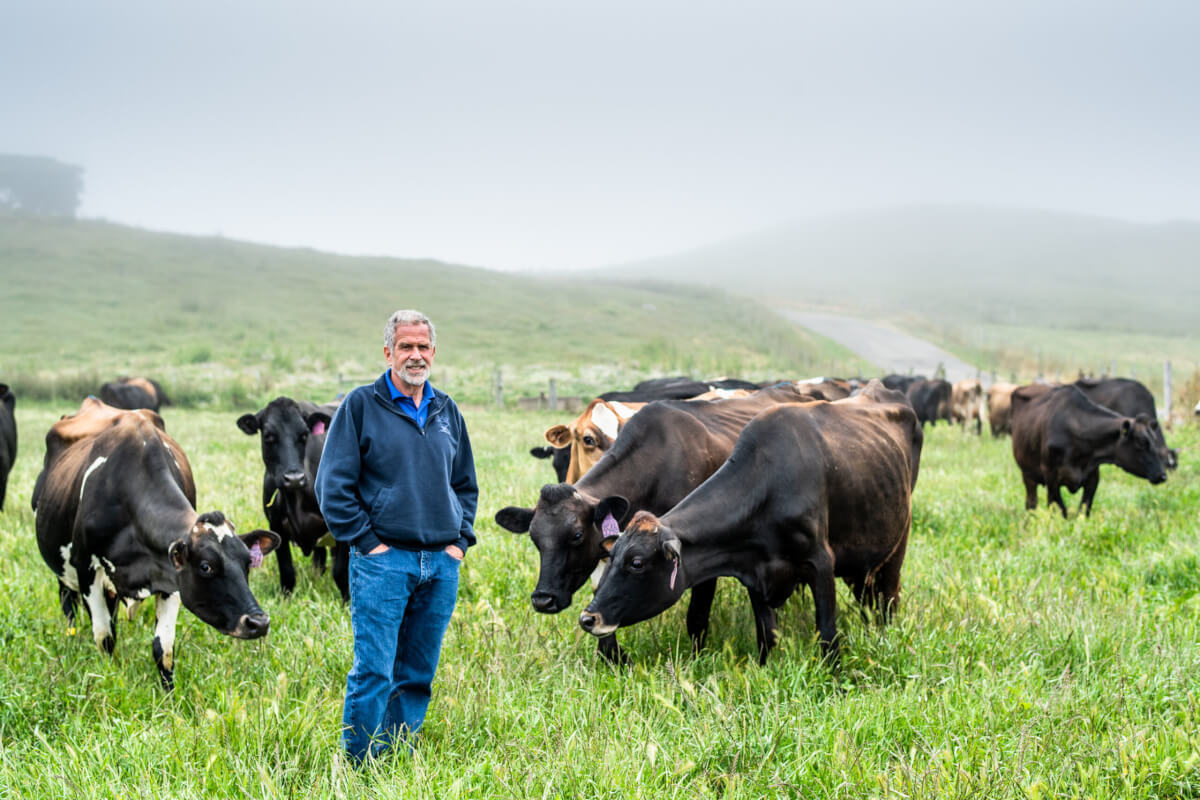 Albert Straus is an industry pioneer and founder of Straus Family Creamery, the first 100% certified organic creamery in the US. Truly pasture-to-bottle, their Cream-Top Milk has kept approximately 500,000 pounds of milk containers and plastic out of landfills each year. Customers return 80% of their reusable glass bottles back to stores!
The family business began in 1941, when his parents started with 23 cows. Bill and Ellen Straus were early environmentalists who saw farmland as a part of a much bigger, natural world that needed to be respected and preserved on its own terms.
By the 1970s, Albert Straus had his Bachelor's Degree in Dairy Sciences and the number of family farms had declined drastically with massive consolidation. He began a series of incremental changes that not only helped to protect his family's business, but created a collective with eleven local organic farms. Nearly 30 years later, Straus Family Creamery continues to innovate and remains committed to sustainable practices benefiting farmers, the local economy, and the planet.
Recently, we caught up with Albert to learn more about his journey and hear his advice for fellow entrepreneurs.
01 Why did you start Straus Family Creamery?
My goal is to create a sustainable organic farming system that is good for the planet and the community while producing high-quality organic dairy products. In 1994, I saw converting to organic farming as an opportunity to control my destiny and build a profitable brand that supported our family's mission. This mission became Straus Family Creamery's mission – one that sustains family farms, keeps communities together and supports an environmentally positive and economically viable farming model.
I grew up on my family's dairy farm in Marshall, California. After graduating in Dairy Science from Cal Poly San Luis Obispo, I returned to the farm and became partners with my father. I grew up with the same respect for the environment as my parents, and I applied many progressive farming practices in the early 70s. Long before our dairy farm was the first certified organic dairy west of the Mississippi River in 1994, we had already stopped using herbicides and chemical fertilizers and implemented no-till planting of silage crops and pastures to minimize soil erosion and reduce diesel fuel consumption.
We tried to create a profitable dairy farm, and at the same time, protect the land and environment during a period when most of our neighbors were going out of business. When my dad started farming in Marin County in 1941, there were approximately 200 dairy farms. When I became partners with my father in 1977, there were 64 dairy farms, and today, there are 25 dairy farms, of which 85 percent are certified organic. Marin County has not had a net loss of organic dairy farms in the last ten years.
02 What obstacles did you face along the way?
I often look at obstacles as opportunities. When I was converting our farm to organic, some of my peers thought I had gone crazy. Becoming the first certified organic dairy farm and the first 100% certified organic creamery had many obstacles initially, but I thought the benefits outweighed the challenges. I was not afraid to collaborate with community members who had opposing views.
Farming is challenging. My goal then and today is to have a sustainable organic farming model that allows small-scale family farms to be viable while promoting land stewardship and supporting the community.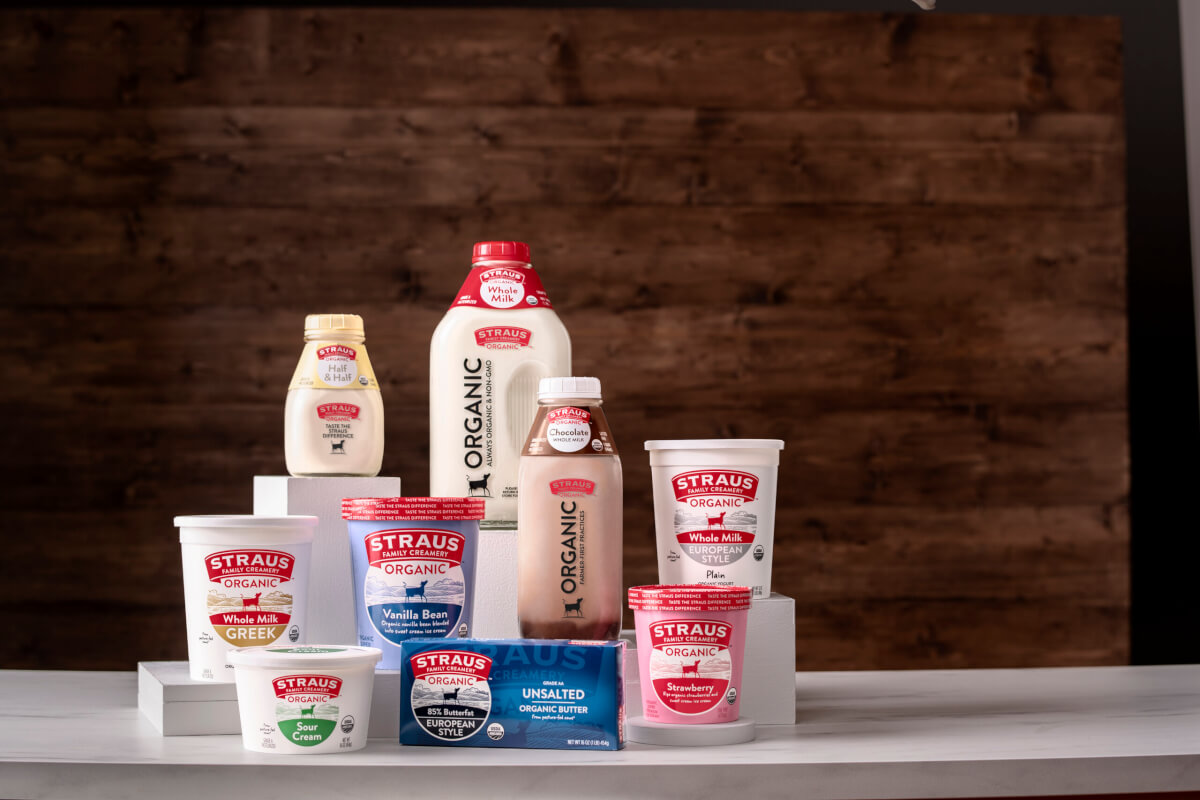 03 What lessons do you have for other entrepreneurs?
From my personal experience, what has worked is learning and building new skills to focus on becoming the leader of the organization and building the mission and vision. Thinking long-term and working with our team to help reach our goals has helped me.
04 What's on the horizon for Straus Family Creamery?
We recently moved into a new creamery after being at the same location for 27 years. We look forward to fulfilling our mission. Our vision is to increase our partner family farms that supply milk to the creamery and grow and expand our product line in the next decade.
Straus Family Creamery is actively pursuing ways to eliminate fossil fuel-based plastic packaging. We created a roadmap to shift away from our current plastic packaging, and we are working on implementing the roadmap over the next several years. An essential part of our zero waste strategy is our reusable glass milk bottle program with our signature product – organic cream-top milk – bottled in reusable glass. The bottles require a refundable $2 deposit and are used an average of five times. The program keeps approximately 500,000 pounds of milk containers and plastic out of the landfill each year.
Our sustainability team is helping some of our supplying family farms develop carbon farm plans. Implementing compost applications is one of the first initiatives for the partner farms. I have a goal of my farm becoming net carbon-neutral and extending this carbon-neutral farming model to the other supplier farms by the end of the decade. The methane digester I have had on my farm since 2004 is helping me reach this goal. The biodigester captures methane (a greenhouse gas) from the cows' manure and transforms it into enough renewable energy to power the entire dairy farm.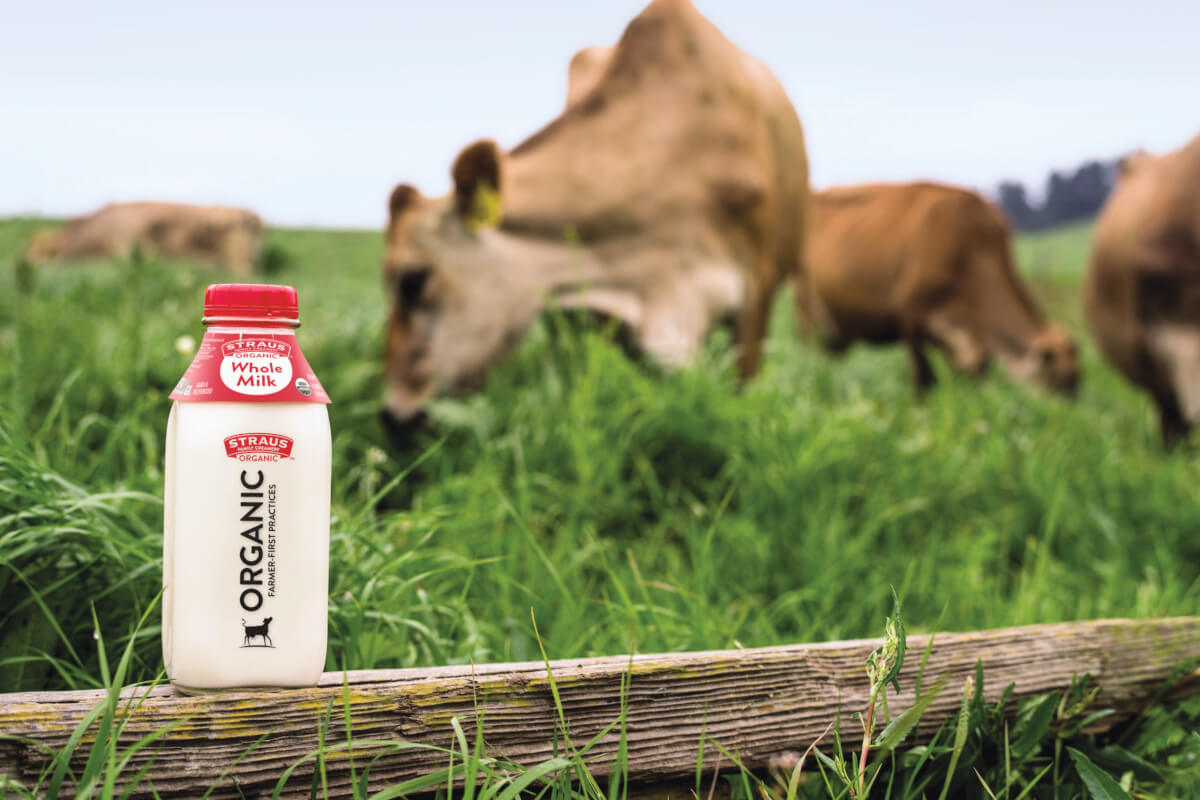 05 How do you keep work/life balance? What drives/inspires you?
Being on the farm with animals in a beautiful spot of the world helps me with work-life balance. I also try spending time with family and friends as much as possible. What drives me is being able to innovate and create a sustainable farming and food system that is good for the planet and the community.
Tags