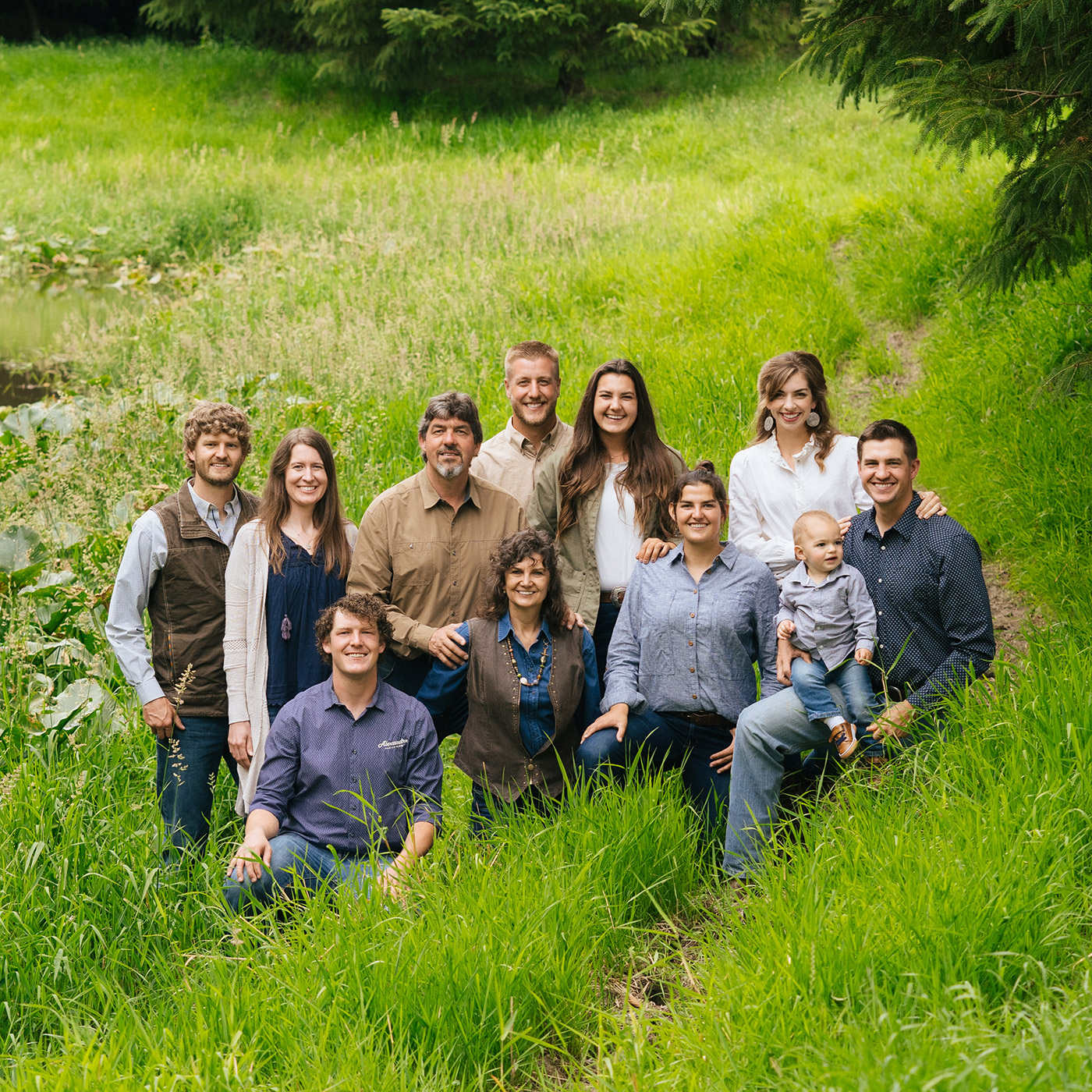 For five generations, the Alexandre family have been dairy farmers in Crescent City, CA. In January 2021, they became the first and only Regenerative Organic Certified dairy farm in the United States. The program is based on strict standards for soil health and land management, as well as animal welfare and farmworker fairness.
Alexandre Family Farm is also the first dairy to obtain Ecological Outcome Verification certification by the Savory Institute. These certifications acknowledge that the farm's practices go far beyond sustainability to continuously improve soil biology as well as the entire ecosystem – water, land, air, and animals.
Thanks to their regenerative farming practices, the soil has gone from 2% organic matter to 15%, and the natural habitat on their 4300 acres is thriving (Coho Salmon, nearly extinct Aleutian Geese, Roosevelt Elk, and Bald Eagles to name a few!).
Recently, we caught up with Blake and Stephanie to learn more about their journey, their regenerative organic A2/A2 milk, and hear their advice for fellow entrepreneurs.
01 Why did you start Alexandre Family Farm?
We knew we had the best milk — for people and the planet — and we wanted to get it to consumers. We were at a point where our calling to do the right thing overcame our worries about not being able to make it financially. We approached a few brands to add organic A2 to their lineup, but we couldn't find any suitable partners. After that, we decided to launch our own brand: Alexandre Family Farm A2 organic milk.
When we spoke with top health food retailers, we were encouraged that our product checked more boxes for what their consumers wanted. We also had 12 years of experience in regional retail, selling our Alexandre Kids eggs into the marketplace.
Farmers are always looking for ways to add value to their operation, and we saw our A2 organic milk brand as a way to add value to the farm.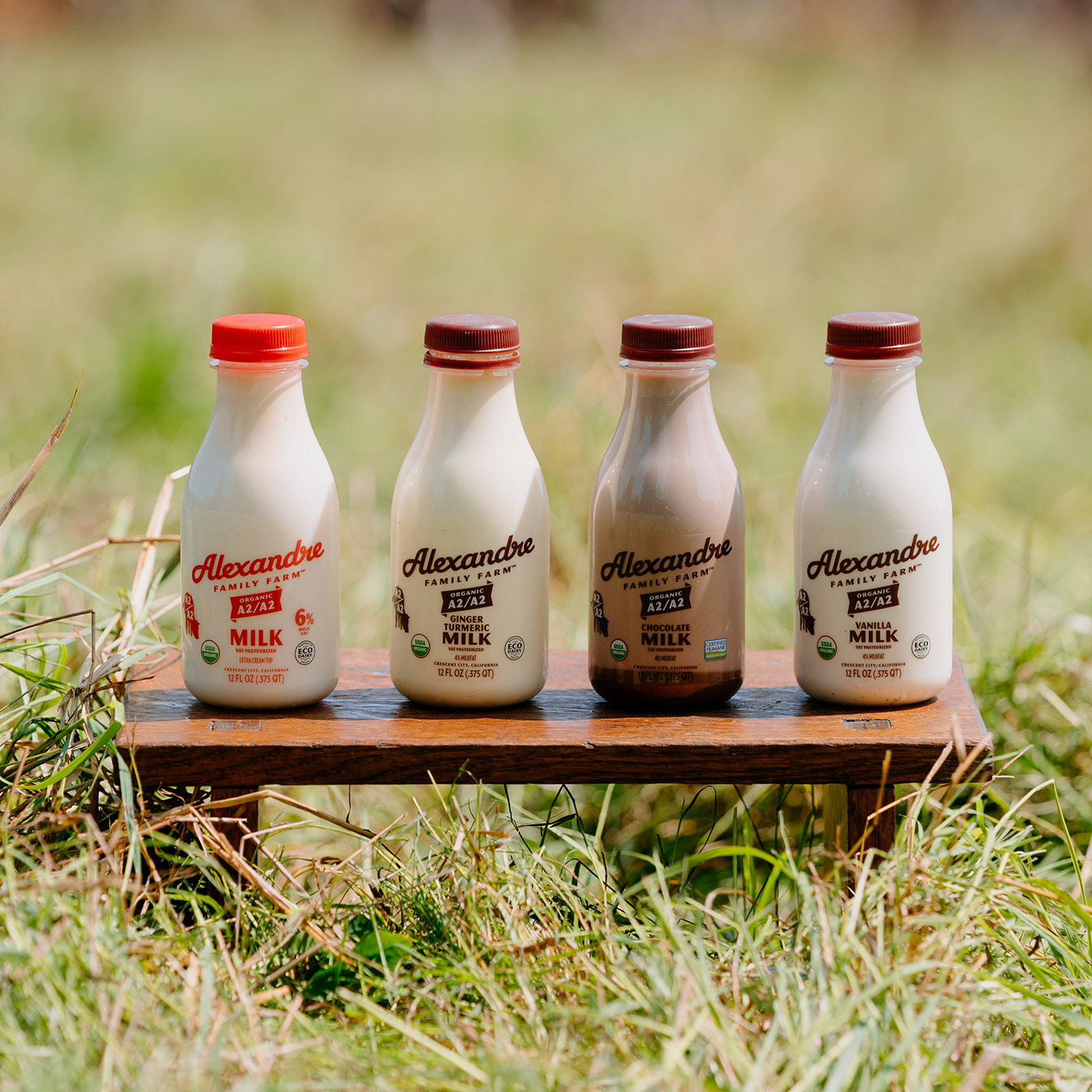 02 What obstacles did you face along the way?
We've had many sleepless nights from financial stress. It's very expensive to launch a brand without investors — but this was important to us because we were not creating a brand to sell it. We were creating a brand to bring health to our consumers and to the community. Our exit plan was to not exit. We are focused on building a profitable brand, based on regenerative practices that improve the health of all — and one that our family can continue to run for generations to come.
A2 organic milk is a new concept to American consumers. We had to invest in raising awareness about the digestibility of A2 milk, and the hope that regenerative agriculture brings for the future of our planet.
Thankfully, consumers are embracing the difference in quality regenerative farming brings to our products, and they appreciate how our healthy and humane practices align with their values. And, as we hear from them all the time, they're delighted to be able to have "real" dairy again with our organic A2 milk!
03 What lessons do you have for other entrepreneurs?
Find and develop a niche market instead of competing with the commodity pricing of large, established corporations. For example, we started our egg business because we learned that the best eggs come from grass-fed, pasture-raised chickens. So, we weren't selling just another egg — our product was unique enough to attract attention. It's all about starting with a strong concept, one that gives more to the consumer and gives them a reason to pay more. Then, stay true to your mission by continuing to meet their expectations.
Constantly seek knowledge and don't be afraid to pivot when necessary. "Intern to learn," as we like to say, because on-the-ground education is crucial.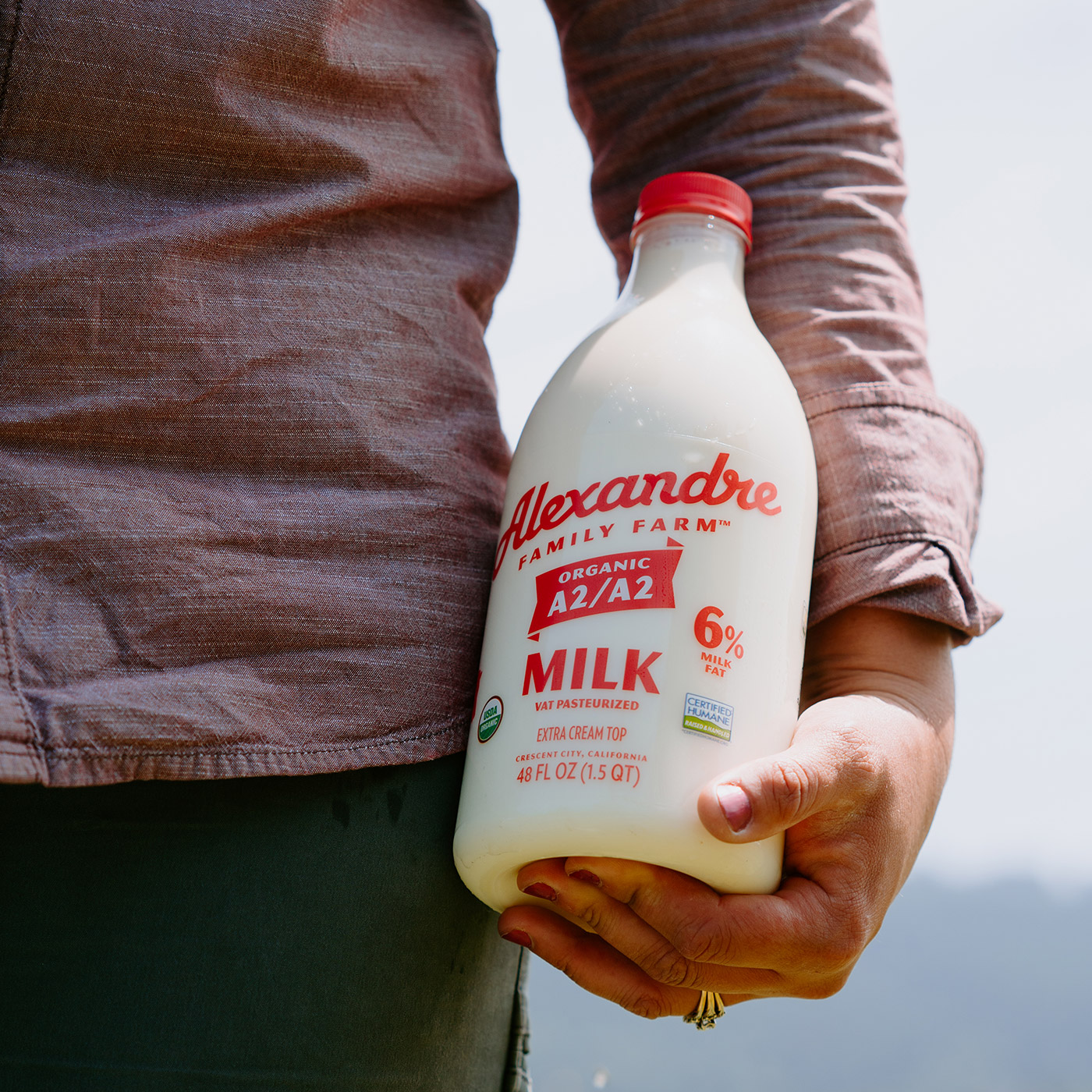 04 What's on the horizon for Alexandre Family Farm?
We will continue to bring people back to nutritious, digestible, A2 dairy from our certified regenerative organic farm. We'll also introduce exciting new products, like A2/A2 organic cheese — you heard it here first!
05 How do you keep work/life balance? What drives/inspires you?
Our work is our life and our passion. We feel in balance, even though we work (as most farmers do) from before sunrise to after sunset, 24/7. Enjoyment for us is taking a stroll on Sunday through our fields to look at the health of the soil, our cows, the wildlife, and all the other blessings we help steward. If we go on vacation, it is to visit other farmers — we love to learn and we love what we do.
We're inspired by our team and our family. We're driven by our responsibility to care for people, the animals, and the land. We feel a spiritual calling to make healthy foods and support our community.
Tags