Cris Patwa grew up in the Philippines surrounded by dirt roads, farm animals, and pure, unbridled nature. She went on to amass a Hollywood resumé with the likes of Lost, Grey's Anatomy, and the Transformers series. Now, she's come full circle with her current pet project, Enroot.
These leaf-to-bottle teas are steeped in the memories of her grandmother's fruit farm. Young Cris would sip on her favorite drink while Lola Pamela guided an all-female team of packers. Those experiences and recipes were always fresh in her mind, even after moving to the other side of the globe.
Her worlds collided in the best way possible when she shared her story with Brad Pitt and ex-William Morris Agency boss John Fogelman. Together, the A-Listers launched their beverage company as a certified B-Corp that balances purpose and profit.
Recently, we caught up with Cris to learn more about her journey and hear her advice for fellow entrepreneurs.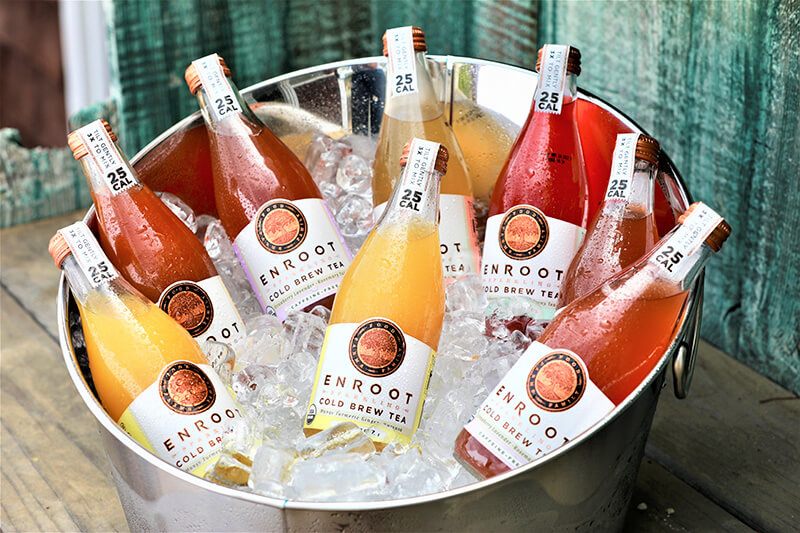 01 Why did you start Enroot?
It all started at a lovely meal with my friends John and Brad. We were talking about our shared love of food, drinks, and our desire for a healthy, non-alcoholic beverage that could be paired with fine food or mixed with cocktails.
We partnered with the esteemed chefs at the James Beard Foundation to create organic sparkling wellness teas that could stand next to the world's greatest cuisines. Ultimately, we wanted our drinks to find a home in the country's best restaurants, hotels and retailers.
I co-founded Enroot as an homage to my grandmother, Pamela. As a small-scale farmer and food entrepreneur, she taught me a great deal about respecting your land, workers, ingredients, and the community as a whole.
After meticulous research, Enroot was born with five bright and tasty farm-to-bottle sparkling teas made from natural plants and high-quality varietals. Today, we stand as a community of chefs, farmers, advocates, entrepreneurs, and wellness lovers dedicated to mindful nourishment, sustainability, and food system equity.
We are a public benefit corp grounded in our values of food, family, and farms. We are also a proud Sustaining Partner for the James Beard Foundation's Women's Leadership Programs.
02 What obstacles did you face along the way?
Every tea blend we make is inspired by each chef's personal sensorial experiences and culinary preferences. That's what enables us to showcase the varietals, fruits, roots, and botanicals in their purest form. Once these beautiful recipes were crafted, our most difficult obstacle was finding a partner who could handle our manufacturing process.
Most manufacturers were used to dealing with sugar-laden drinks that use syrups, "natural" flavors, and sweeteners, so their machines weren't equipped for real tea leaves and fibrous plants. Plus, we needed 20 hours of temperature-controlled brewing and five hours of carbonation to create our flavors and soft, tiny bubbles.
Our teas required discipline and patience, just like a fine wine or champagne. We refused to take any shortcuts, so we spent the next two years building our own brewing line in Santa Cruz. We hope the results speak for themselves — they are uniquely delicious and earthy with a delightful sparkling finish.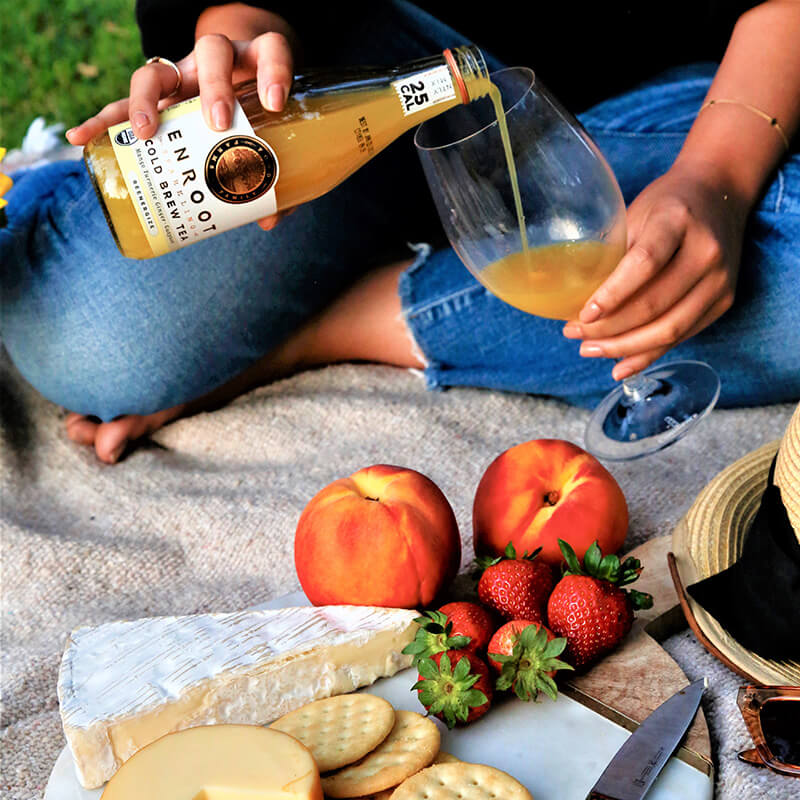 03 What lessons do you have for other entrepreneurs?
Entrepreneurship can be joyful at times and painful at other times. Still, it's always a privilege to spend your time creating something you love. It takes a village to pull it all off, so seek out partners who can contribute to your tribe and create value with you.
For us, that meant joining forces with the incredible chefs and advocacy programs at the James Beard Foundation. We also hired wonderful people and enlisted the help of strategic investors who have lent their expertise to our broader vision. From there, we partnered with select restaurants, hotels, and retailers to amplify our shared values. Startups have a high failure rate, but you can mitigate risk by building your village and community early on.
It's also crucial to have a full view of your finances. I know it's an intimidating topic, but cash is the oxygen that allows startups to grow. Our CFO is one of our MVPs because he enables us to plan for every scenario and opportunity we encounter. My own background as a CPA with an MBA has also been helpful on that front.
04 What's on the horizon for Enroot?
We're excited to expand our distribution even further as a part of Vineyard Brands' fine wines portfolio. Our beverages pair perfectly with fine foods, so we're thrilled to be their first non-alcoholic brand.
We'll also continue to work with James Beard Foundation and the chef community to drive equity in our food systems. It's been a difficult two years for the industry but we're looking forward to emerging from it stronger than ever in a way that celebrates diversity and altruism.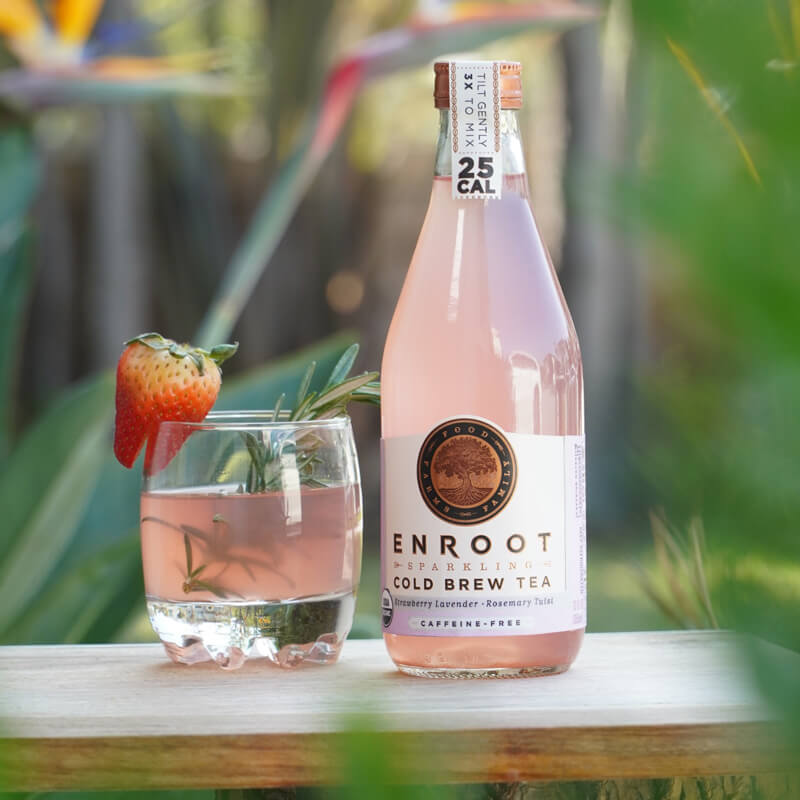 05 How do you keep work/life balance? What drives/inspires you?
As an entrepreneur I get to blend my personal background and my work into one integrated life. It's a blessing and a privilege to have each side influence the other. My daughter loves to watch me work too — she already has ideas for her own future businesses!
Our family had to leave the Philippines after being threatened at gunpoint. It was very sad for me, because I loved being there with my grandmother and all my relatives. Moving to the U.S. allowed us to enjoy a safe, peaceful life. It took a lot of hard work to go from that to building a career and a family of my own. Each step felt scary and new, but it all proved to be beautiful and rewarding as a whole.
I'm grateful for all of it. Reminding myself of how blessed I've been throughout this journey keeps me grounded and inspired. No matter the challenge, I know that I can get through whatever lies ahead, because I've already been through worse.
Tags