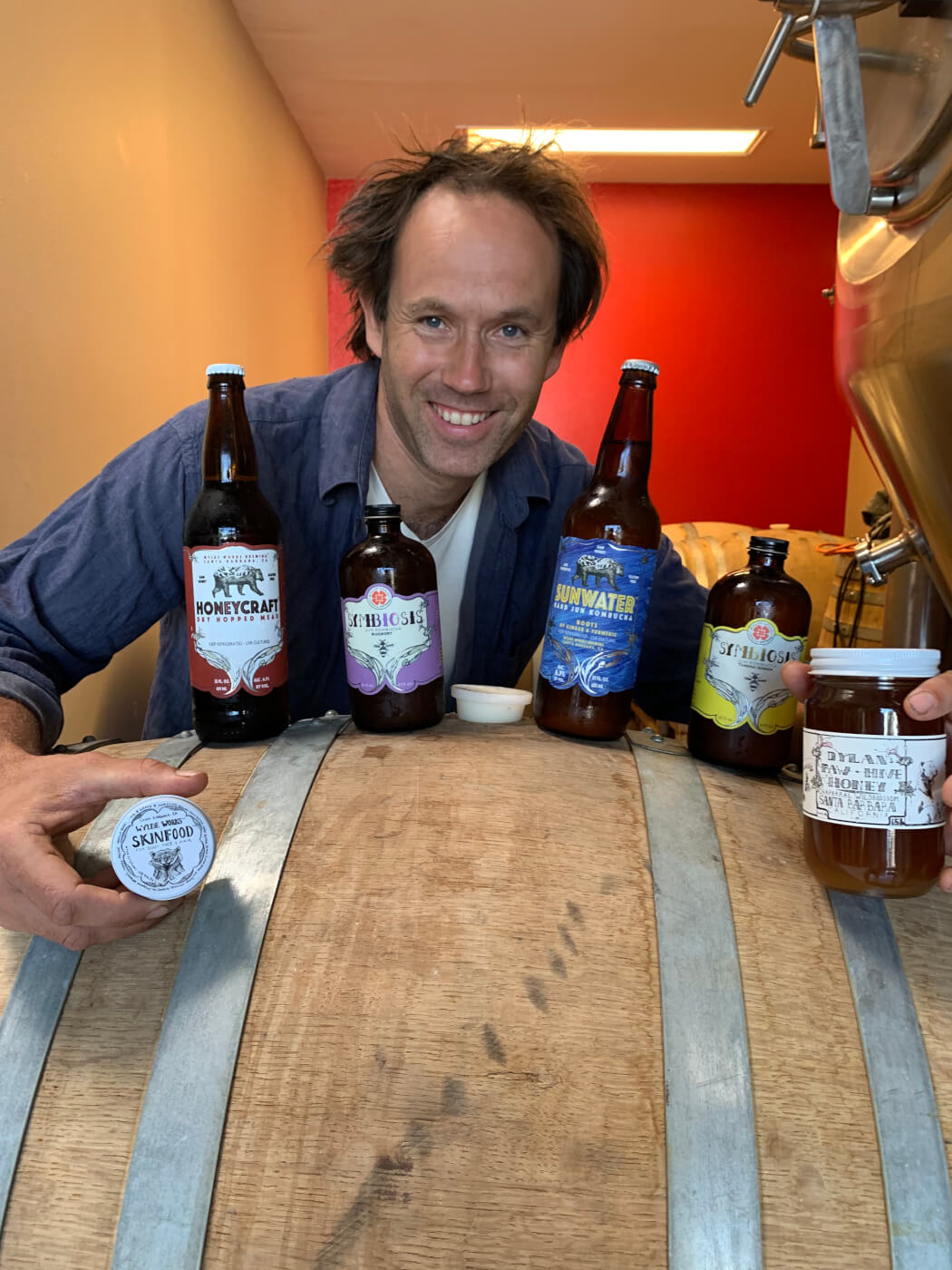 Wylde Works captures the raw essence of honey and Santa Barbara's chaparral wildlands all at once. After ten years of crafting raw honey in California's coastal mountains, Dylan and Sydney Wylde retraced the métier back to its roots. Their path led them to the South of France, where they unearthed the secrets to fine honey wine, effervescent kombucha, and other lost treasures. Be sure to pick up a jar of their honey and skin food, available exclusively at Bristol Farms La Cumbre!
Recently, we caught up with Dylan to learn more about his journey and hear his advice for fellow entrepreneurs.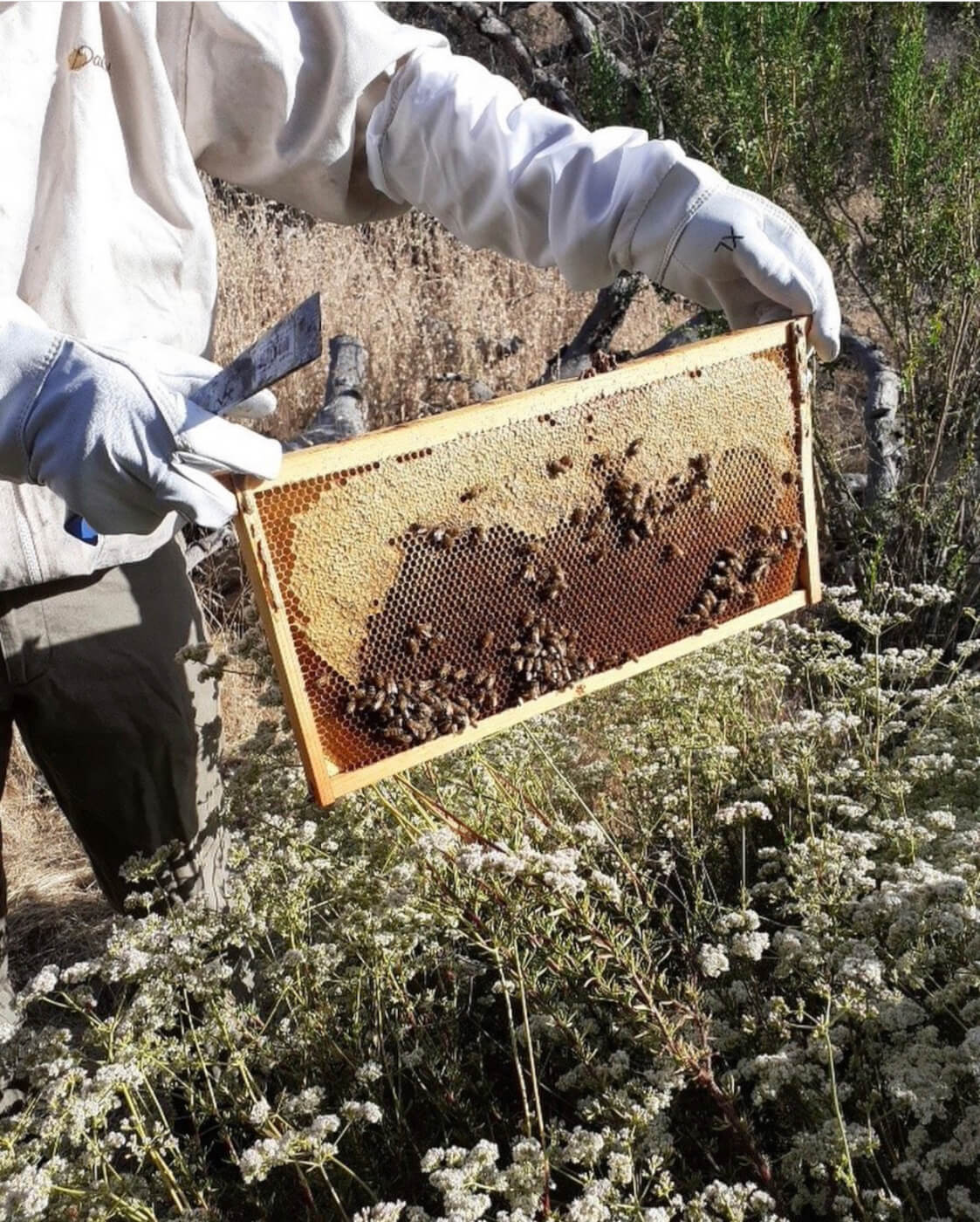 01 Why did you start Wylde Works?
Wylde Works began as an open-ended creative project. My dad always told me you spend the first 30 years of your life living it and the next 30 remembering it. When he turned 60, he gulped – "Now what?"
When I turned 30, I gulped, too. I felt like I had yet to really live. So, I resolved to do something big every year for the next 30 years, so that I could reflect on a life of fulfillment at 60. My first "big thing" was producing an off-Broadway play that made it to the Edinburgh Fringe Festival in Scotland. For the second big thing, I wanted to go outdoors. I ultimately settled on beekeeping, because it allowed me to work in the wilderness, travel with the bees, and pursue my passion for botany.
The bees suited me better than I would have expected, and the trade enabled me to take my creativity in many directions. The Wylde Works name was originally for our theatrical production company. Now, it emcompasses beekeeping and the craft of honeymaking. It keeps expanding and surprising us. It is our life and our passion.
02 What obstacles did you face along the way?
We've encountered more obstacles than clear runways. That might be because we're attracted to the fun of conquering challenges. At times, I made easy things difficult, and just barely pulled them off. Overall, it was a strain to get my finances, friendships, and ever-wandering creative focus in order.
I've worked long hours to harness both my energy and the bees. But, at the same time, I always feel like I never work enough. That's taxing in and of itself. Then, there's the thousands of stings, bear attacks on my bee yards, and other time-intensive obstacles. These days, I laugh whenever something new comes my way. I no longer view them as major obstacles, I just embrace them as a part of my job
03 What lessons do you have for other entrepreneurs?
04 What's on the horizon for Wylde Works?
Look out for our newest children's book, "Can You Imagine?" It's a fun and heartfelt story about a girl who loses her imagination and her quest to rediscover it. Once the pandemic is behind us, we'll debut our musical puppet show of the same title.
On the grocery side of things, we're excited to introduce our 2020 honey. Every year, the honey is a bit different, depending on the rainfall and weather.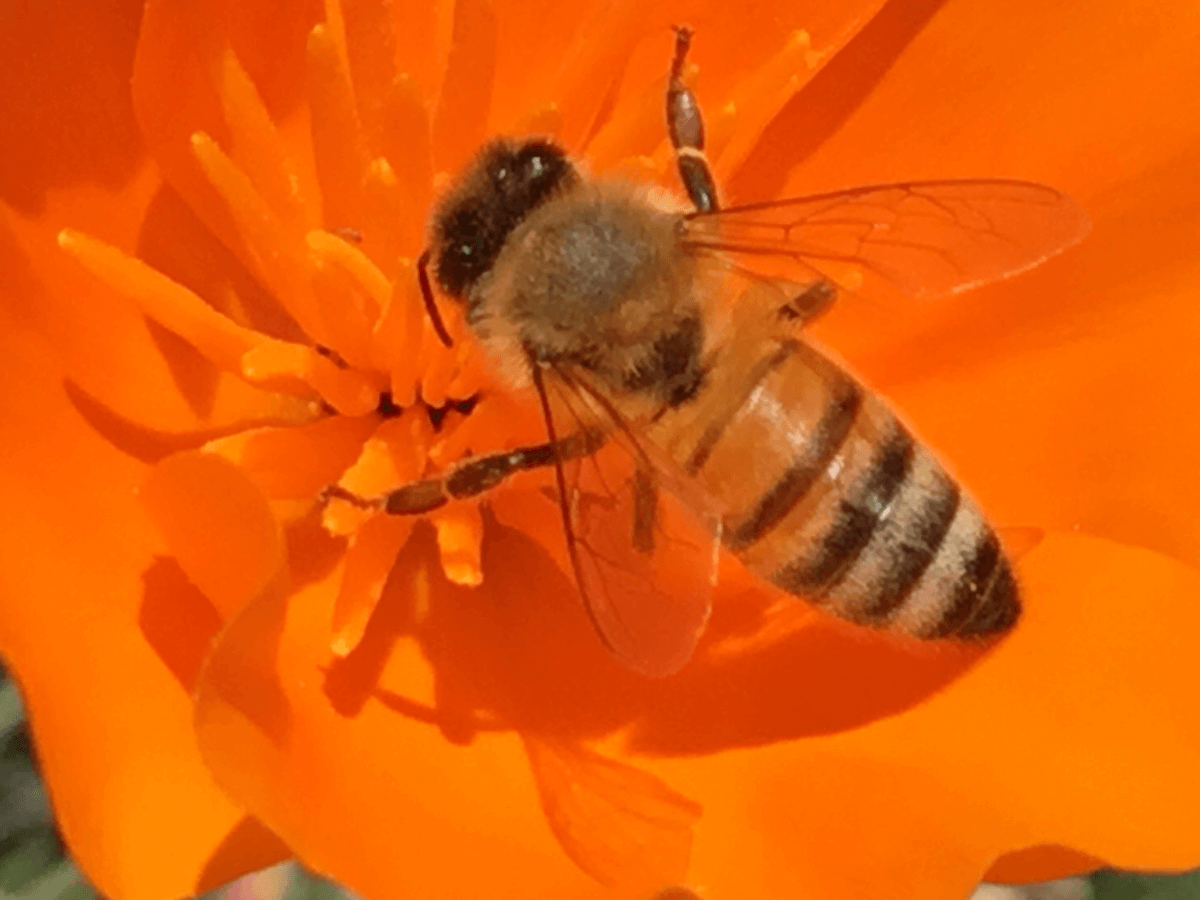 05 How do you keep work/life balance? What drives/inspires you?
Work/life balance has gotten trickier as work and life have gotten bigger and better over time. Our family expanded along with our business and every new product requires a lot of attention, just like a baby.
I used to let work and life flow together, naturally, as I follow bliss. When that fell out of balance, I learned the art of proper scheduling. Spontaneity is wonderful, but it can cost you free time and opportunities for inspiration. Now, I can ensure that I'm making time for my family, the beach, bike riding, and whatever sort of fun we can find.
I'm driven to experience all aspects of life as a human and a craftsman. Whether it's a honey jar or a children's book, it always unfolds in a similar fashion. I get excited about how good something is and its potential to be even more incredible. After that, I can't stop myself – I'll do whatever it takes to will it into existence so that I can share the experience with others.
Tags