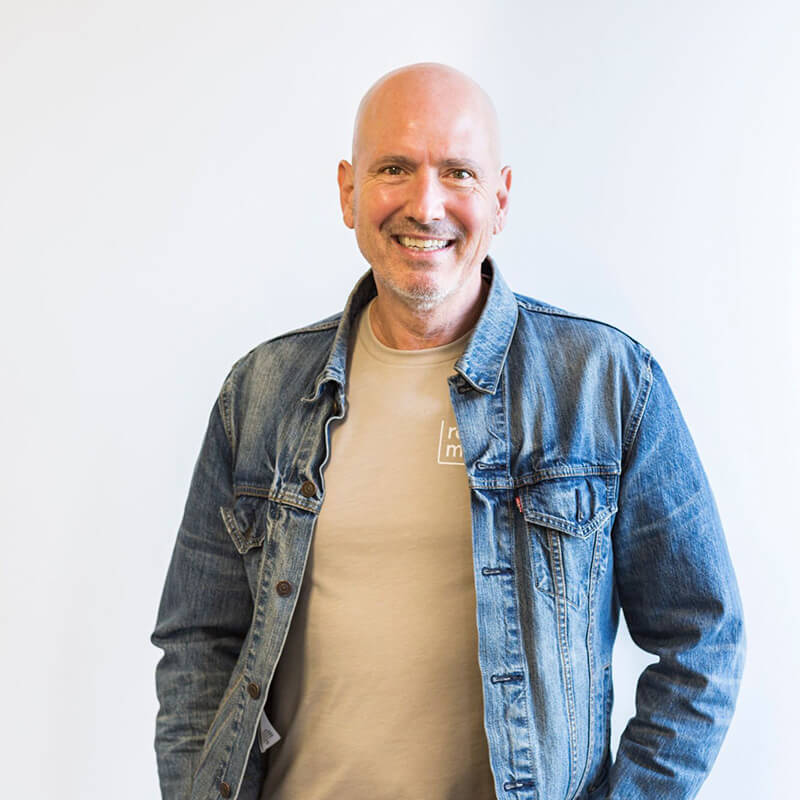 Jamba Dunn went from building software content to brewing exceptional soft drink replacements. That wasn't the plan; Jamba was just a working dad who liked crafting homemade beers. One day, his toddler asked if she could try one. The answer was no (of course), so he made her a drink with plants from his garden instead.
That turned out to be the pilot run of Rowdy Mermaid, named for his aquatic, water-splashing muse. Unlike other kombuchas, Jamba's blend is caffeine-free with a lighter touch of sweet and sour notes. Or, as he likes to say, it's "less kombucha-y" than others.
Recently, we caught up with Jamba to learn more about his journey and hear his advice for fellow entrepreneurs.
01 Why did you start Rowdy Mermaid?
Rowdy Mermaid began as a way of providing a safer and better tasting kombucha alternative for my three-year-old daughter. The process and the flavors I developed were unlike anything else in the industry. Before long, it took off as a consumer brand with a life of its own.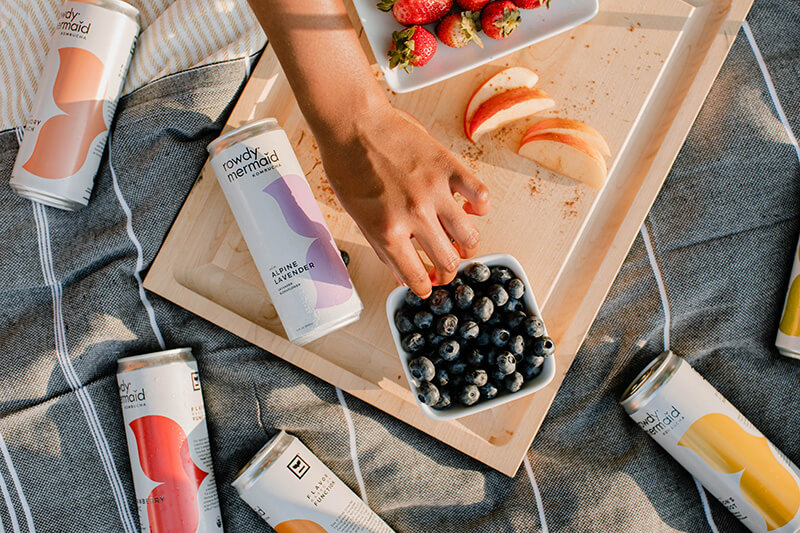 02 What obstacles did you face along the way?
My initial hurdle was building a consumer-facing business with little in the way of funding. Meanwhile, I had no previous experience in production, marketing, or business in general. I had to learn fast, because we also had to get the proper clearance from various licensing and regulating agencies.
We were also experiencing rapid growth at a time when I was the only full-time employee. The rest of the team was staffed with hourly community volunteers, which wasn't enough to fulfill all of our orders. Oftentimes, that meant I had to work all night while my newborn slept in a carrier on my back.
Of course, the pandemic also brought its fair share of challenges, because we couldn't offer samples to customers in stores. Still, despite all of the obstacles, we've managed to increase our brand awareness throughout the country.
03 What lessons do you have for other entrepreneurs?
Entrepreneurism requires you to be a problem solver who sometimes acts on gut instinct rather than groupthink. Don't allow this position to become isolating — educate the team on your vision to build the company culture and get everyone rally behind your values.
Founders tend to have lots of "shiny" ideas, but don't try to do everything all at once. Successful entrepreneurs will channel their energy towards a smaller, select group of goals. Ambition is a good thing; just make sure you're not chasing too much too soon.
04 What's on the horizon for Rowdy Mermaid?
We're always exploring new and creative ways to bring functional plants into the beverage space. In addition to our kombucha, we're building out our line of mushroom-based beverages. Stay tuned for fresh flavors and new benefits with our Adaptonic concept in 2022!
05 How do you keep work/life balance? What drives/inspires you?
German philosopher Georg Wilhelm Friedrich Hegel once said, "Nothing great in the world has ever been accomplished without passion." To me, a great passion can not be relegated to just one side of the work/life equation. As an entrepreneur, your passion spills over into everything you do. So, rather than fighting it, I embrace it. Even outside of working hours, I see every conversation as an opportunity to inspire others.
Community is everything to me and I am so inspired by my fellow founders. Speaking with them about our shared passion gives me the energy I need to keep moving forward.
Tags