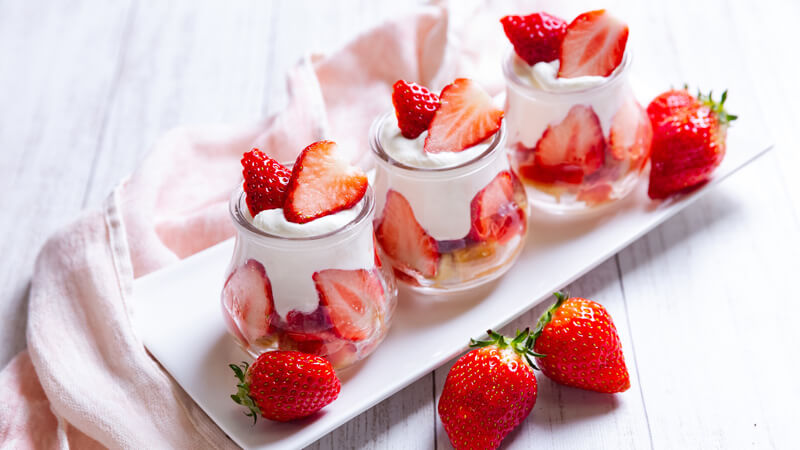 With summer fast approaching, it's time to get outside and enjoy all that SoCal has to offer. It's a good thing ovens aren't needed for a delicious dessert. These tasty treats come together in a snap, and the best part? You can stay cool from start to finish.
Ingredients
3 cups fresh strawberries diced

2 cups blueberries

1 cup heavy whipping cream

8 ounces mascarpone cheese

2 teaspoons vanilla extract

1 package ladyfingers

1 cup skim milk

1 cup sugar

A few sliced berries to top
Optional Ingredients
Directions
In a bowl, combine 1 teaspoon vanilla, 1 cup skim milk and 1/2 cup sugar. Stir until sugar is dissolved.

In a bowl, combine heavy whipping cream, remaining sugar, and vanilla. Optional: add lemon zest. Whip until stiff peaks are formed.

In another bowl, whip mascarpone until light. Then, gently fold in whipping cream.

Dip each ladyfinger into the skim milk mixture and place it on the bottom of a lined dish.

Add a layer of berries.

Add mascarpone cream and spread evenly.

Repeat until the dish is filled. Garnish with sliced berries. Discard any extra milk mixture after all ladyfingers are completed.

Let chill 12-24 hours before serving.