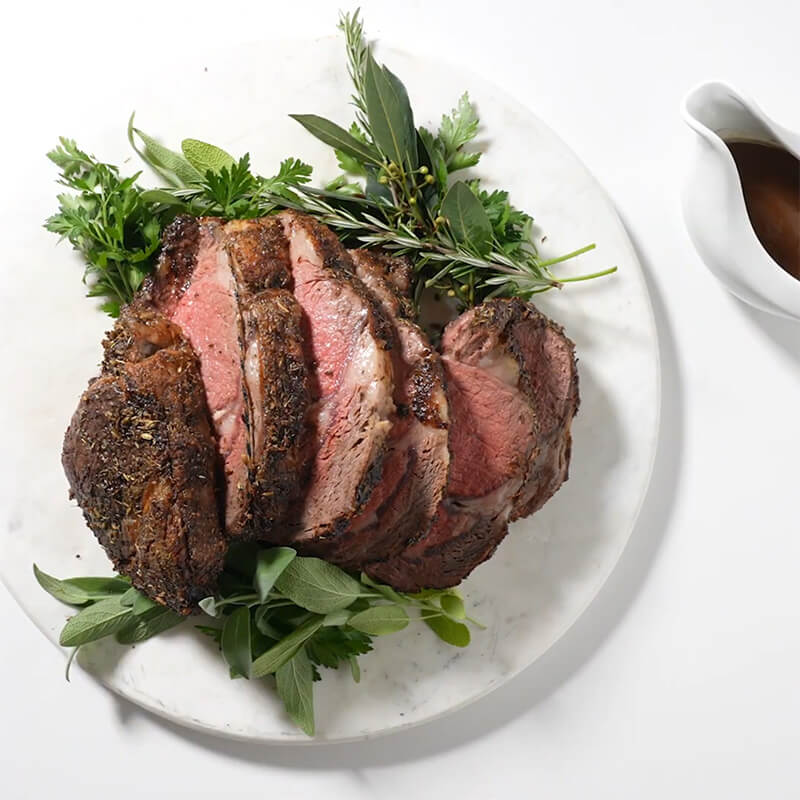 Still deciding on an extraordinary centerpiece to match your special celebration? Feast your eyes on this Herb-Crusted Rib Roast, the ultimate holiday showstopper.
This tender, juicy, and positively ginormous cut is sure to impress your guests, but we'll let you in on a little secret — it's surprisingly easy to make. You can share that with the rest of your table if you want, but we prefer to soak up all the compliments.
It's hard to go wrong, especially when you're working with a USDA Choice Rib Roast, carefully trimmed by our expert butchers.
Season's eatings! It's time to pick out your rib and join us in the kitchen for a roast to remember.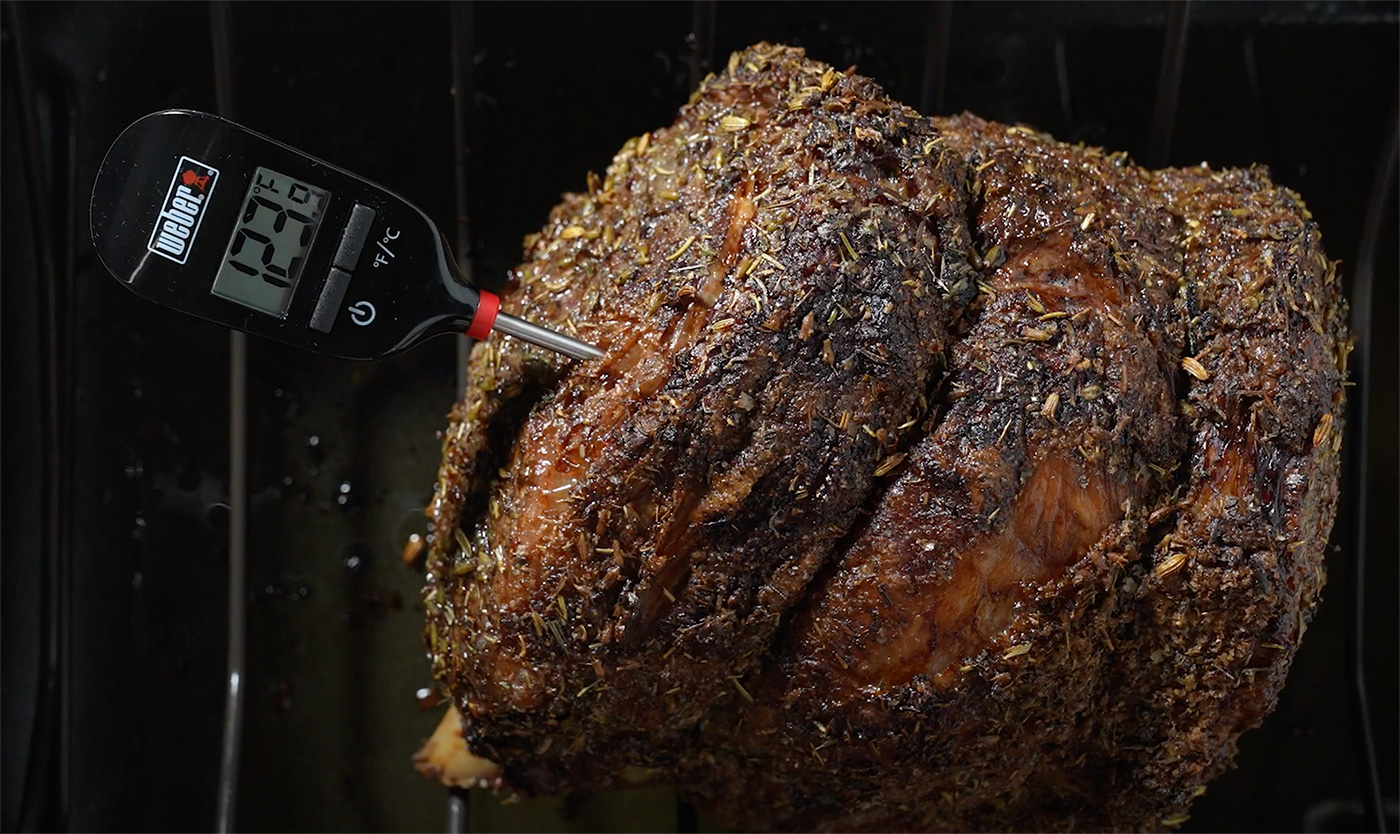 Herb Crusted Rib Roast
Serving Size

10

Cook Time

4 hours
Ingredients
1 5-rib standing rib roast (about 8-10 lbs)

2 tablespoons Bristol Farms olive oil

3 tablespoons herbes de Provence

4 teaspoons kosher salt

2 teaspoons fresh cracked pepper

2 tablespoons butter

1/2 cup shallot minced

1 cup red wine

2 cups Kitchen Basics Low Sodium Beef Broth

2 tablespoons Dijon mustard

Fresh rosemary or thyme (for garnish)
Directions
Rub the roast with olive oil. Mix herbes de Provence, salt, and pepper in a small bowl and rub all over the roast. Refrigerate, uncovered, for 12 hours.

Remove roast and let stand at room temperature for 1 hour. Preheat oven to 450°.

Grease wire rack with cooking spray and set inside roasting pan. Place roast, bones down, on the rack. Bake for 45 minutes.

Adjust temperature to 350°. Bake until thickest part of roast reaches 120°–130° (around 1 hour and 30 minutes).

Remove and let rest with loosely-wrapped foil for 40 minutes.

Discard oil while reserving browned bits and transfer pan to stove top.

Using a wooden spoon or spatula, stir in butter and shallots until tender. Deglaze with wine and continue stirring for about 5 minutes. Add broth, thicken for approximately 10 more minutes. Fold in mustard, salt, and pepper to taste and desired consistency.

Slice, transfer to platter, and garnish with herbs.

Serve with remaining sauce. Enjoy!