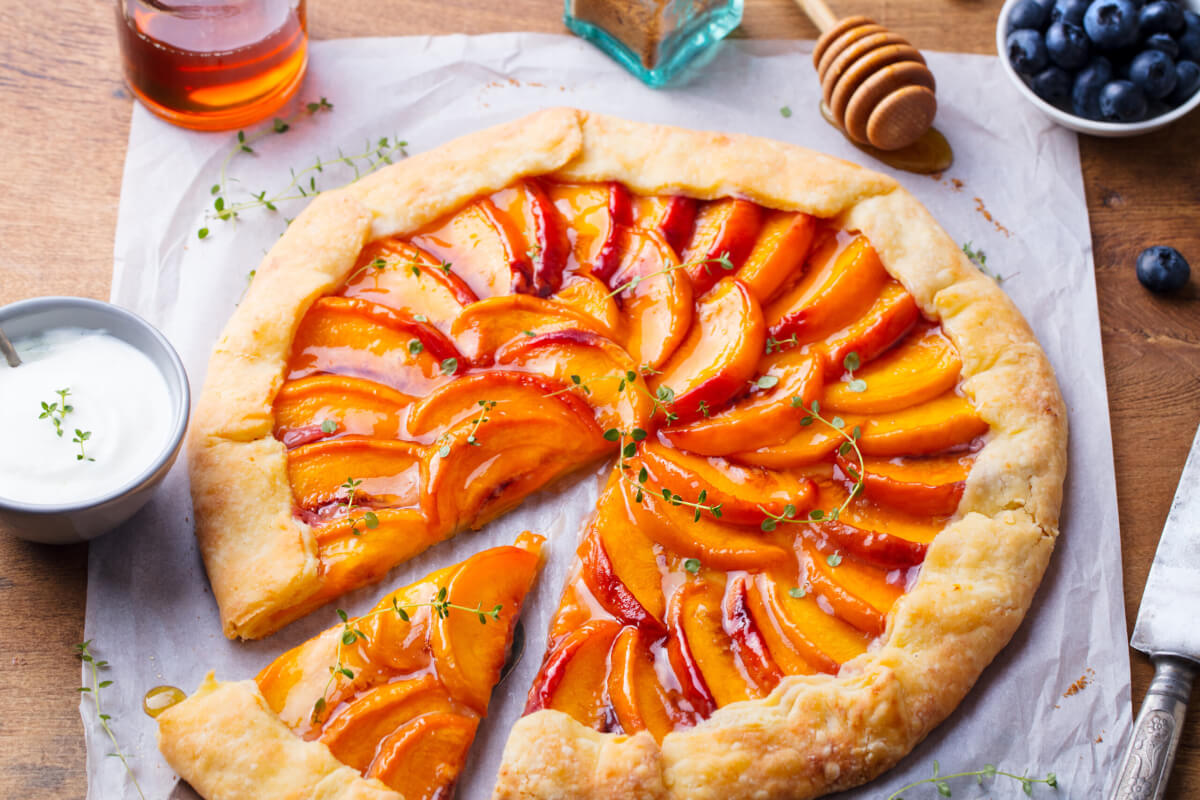 Jarred Sliced Peaches
Bristol Farms Peach Slices are ready to be added to all of your favorite recipes. Looking for inspo? Look no further than this gorgeous galette.
Ingredients
1 full recipe pie crust

32 Bristol Farms Sliced Peaches

1/3 cup white sugar

1 1/2 tablespoons cinnamon

2 teaspoons nutmeg

1/2 teaspoon cloves ground

1/2 teaspoon salt

1 teaspoon lemon zest

4 tablespoons butter, room temperature and cubed
Directions
Roll pie crust into a 20-inch circle on parchment paper. Preheat the oven to 400°F.

In a bowl, combine butter, 3 tablespoons sugar, 1 tablespoon cinnamon 1 teaspoon nutmeg, nutmeg, salt, and lemon zest. Whisk together until fluffy.

In another bowl, combine the remaining sugar and spices. Add drained peach slices and combine, coating each slice.

Use a spatula or back of a spoon to spread the butter mixture evenly across the pastry.

Lay peach slices in the center of the pastry, leaving 3 inches of crust around it.

Fold the pastry inwards, creating a protective crust.

Brush the beaten egg over the crust.

Bake for 30-40 minutes, or until golden brown.

Let cool and enjoy!