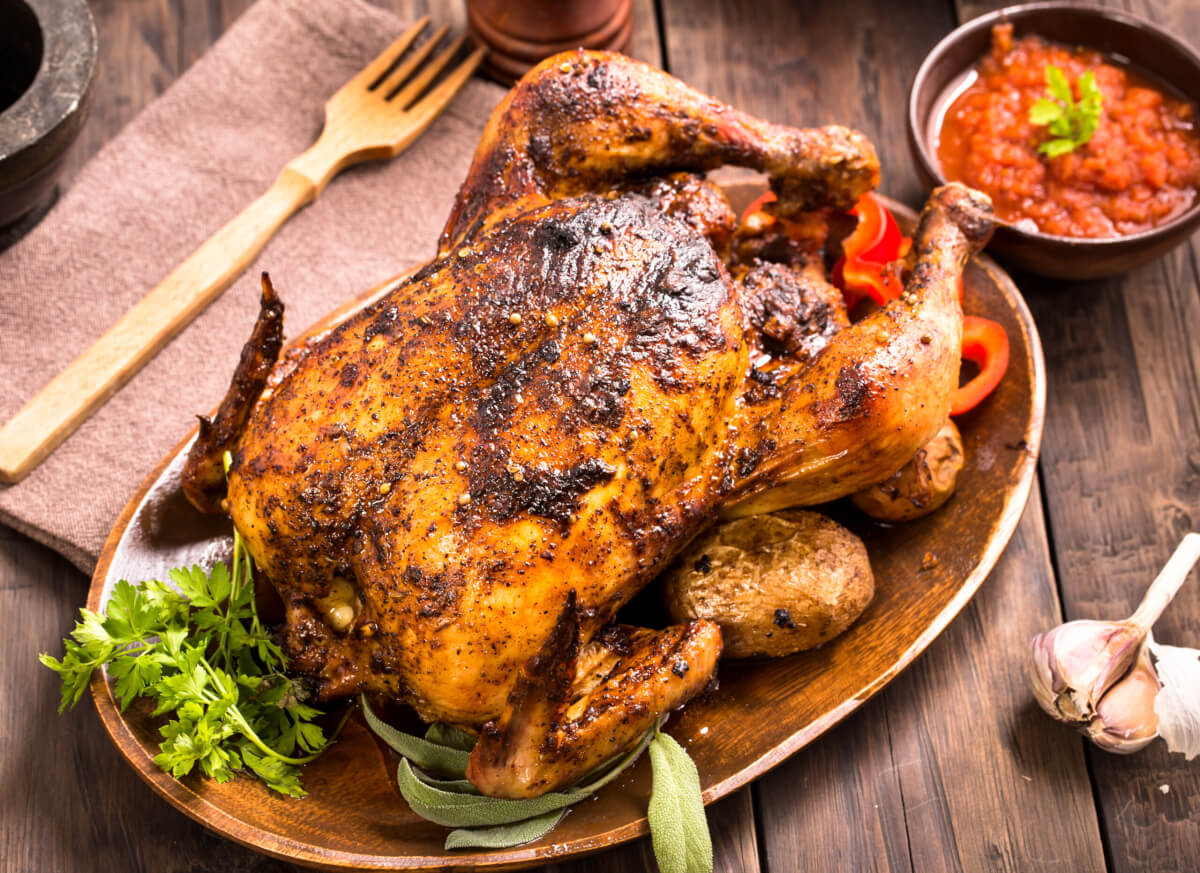 Say hello to your new favorite spice. Bright, tart, and lemony, sumac is the secret to countless Middle Eastern and Mediterranean classics.
Although the name originates from the Arabic summaq — meaning "dark red" — sumac trees are grown all across the globe. After its round, robust berries are dried, they're coarsely ground into the spice that we all know and love.
Sumac shines in everything from desserts, to lemonade-like drinks, to savory entrées. Start with our go-to roasted chicken recipe and you'll agree — it's simply the zest!
Ingredients
1 whole chicken (3-4 lbs)

4 tablespoons olive oil

2 tablespoons sumac

1 lemon, quartered

1 tablespoon kosher salt

2 teaspoons black pepper

1 bunch parsley

6 cloves (2 minced, 4 whole)

1/4 white onion, skinned
Directions
Preheat the oven to 420°F.

In a bowl, combine sumac, olive oil, minced garlic, salt, and black pepper. Massage the mixture into the skin of the bird. Brush into the inside cavity.

Stuff the cavity with quartered lemon, garlic, parsley, and white onion. Place chicken in a roasting pan. Truss the bird, tying the legs together and close to the body of the chicken.

Roast for 1 – 1 1.5 hours, or until it reaches an internal temperature of 165°F at the thigh.

Let rest for at least 10 minutes before carving.