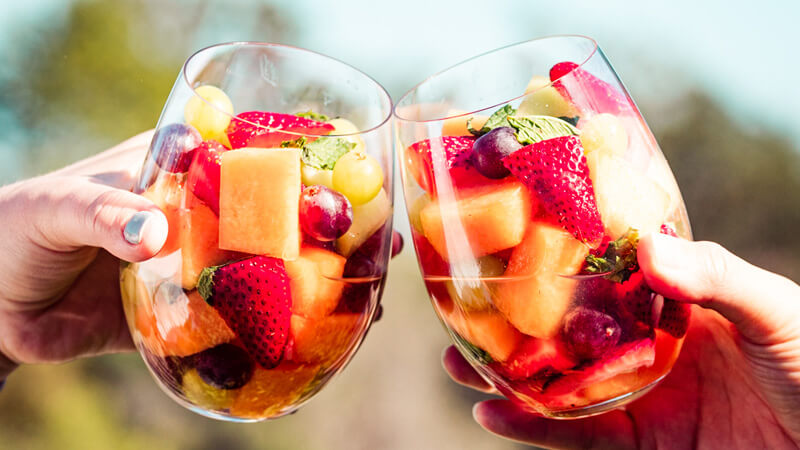 Fruit salad has never been this good (or this boozy!). The recipe is simple: six cups of fresh fruit to roughly 1/3 cup of your favorite liquor. You can even make single cups for a refreshing adult dessert or use to garnish those poolside drinks. Combos like pineapple and rum, watermelon with vodka, and blueberries with gin are a great place to start!
Once you're stocked up, get slicing and dicing with this simple infused fruit salad.
Ingredients
2 cups watermelon cubed

1 cup strawberries quartered

1 cup melon of choice cubed

1 cup oranges cubed

1 cup blueberries

1 cup grapes halved

1/3 cup alcohol of choice (vodka, tequila, etc.)

3 tablespoons lemon juice

2 tablespoons agave syrup or honey

pinch of kosher salt
Directions
In a small bowl, combine alcohol, lemon juice, agave or honey, and optional salt. Stir well.

In a larger bowl, combine fruit. Stir well. Pour liquid mixture over and stir again.

Enjoy!