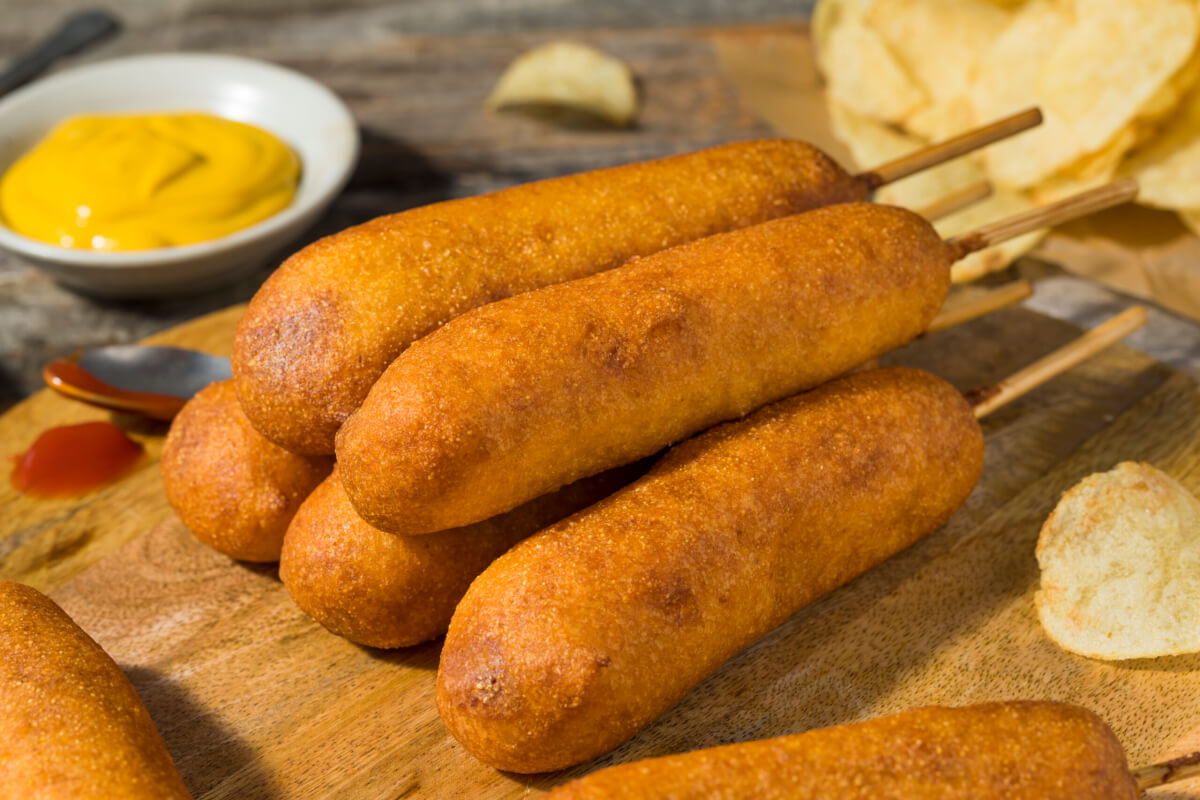 Ingredients
1 cornmeal

1 all-purpose flour

2 sugar

1 buttermilk

1 egg

2 baking powder

1/2 salt

2 vegetable oil, more for frying
Hot Dogs
Directions
Fill a medium pot a quarter of the way, about 2 inches longer than the hot dogs. Heat over medium heat to 350°F.

As oil is heating, combine sugar, salt, cornmeal, baking powder, and flour.

Add buttermilk, two tablespoons of vegetable oil, and an egg to the dry mixture, whisking until a batter forms.

Insert skewers into the hot dogs, leaving about 3-4 inches of skewer as a handle.

Fill a tall glass with the batter. Dip each hot dog, twisting to fully coat.

Place directly into the oil and fry until golden brown, around 5-6 minutes.

Drain on paper towels and enjoy!

Not sure what to pair it with? Try Bristol Farms Original Recipe Cocktail Sauce. Made with ripe tomatoes and zingy horseradish, it's the perfect bright acidic pop to pair with your favorite fried foods!