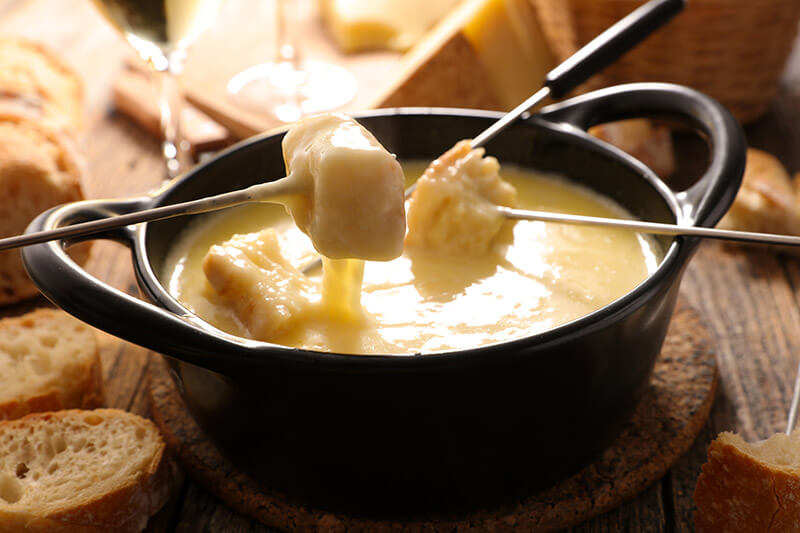 Ready to fall in love with fondue? The Swiss-originated delicacy is just as interactive as it is irresistible. After getting your chosen cheeses, wine, and spices cooked to a creamy blend, the fun begins! From a soft baguette to crisp green apples, you can dip and dunk anything your heart desires.
Ingredients
1 clove of garlic peeled

3 1/2 cups of grated Le Gruyère AOP

1 1/4 cup of white wine

4 teaspoons cornstarch

1 teaspoon lemon juice

2 teaspoons kirsch

1 pinch pepper and grated nutmeg ground
Directions
Start by rubbing your fondue pot with the peeled and sliced garlic.

As your pot heats up, coat your grated Gruyère with corn starch. This prevents your cheese from clumping and ensures a smooth and creamy texture.

Add the white wine and lemon juice to your fondue pot and bring them to a low boil before slowly adding the cheese. Be sure to stir constantly.

Add the kirsch.

Finish off with pepper and nutmeg for extra flavor.

Use a fondue fork to dip your favorite delights and…voila!