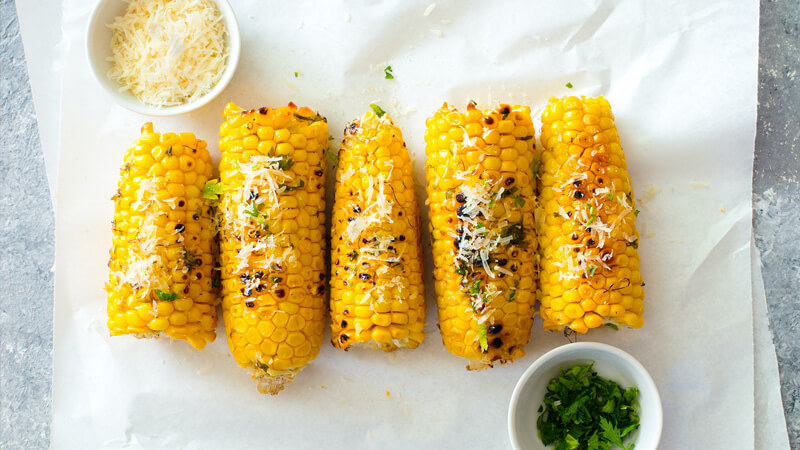 Corn is a summer favorite, and it's especially tasty when charred over an open flame. A guaranteed hit at your backyard cookout, grilled corn lends itself to a fantastic range of recipes, as well as complementary, mouth-watering sauces.
Ingredients
8 corn

Kosher salt

4 garlic

1/2 salt

1/2 parmesan cheese

1/2 Italian seasoning

1/4 paprika

1/4 pepper

1 unsalted butter
Directions
Add garlic, salt, cheese, Italian seasoning, paprika, and pepper to your food processor and finely chop.

Whisk in butter then beat for 4 minutes. Refrigerate.

Pull the outer husks down the ear to the base and strip away the silk. Fold husks back to their original position. Place in a large bowl of cold water with 1 tablespoon of salt for 10 minutes.

Remove corn from water, and shake off excess. Heat grill to medium. Place corn on the grill, and close the cover for 15 to 20 minutes. Turn every 5 minutes.

Add parmesan butter to grilled corn, and serve.