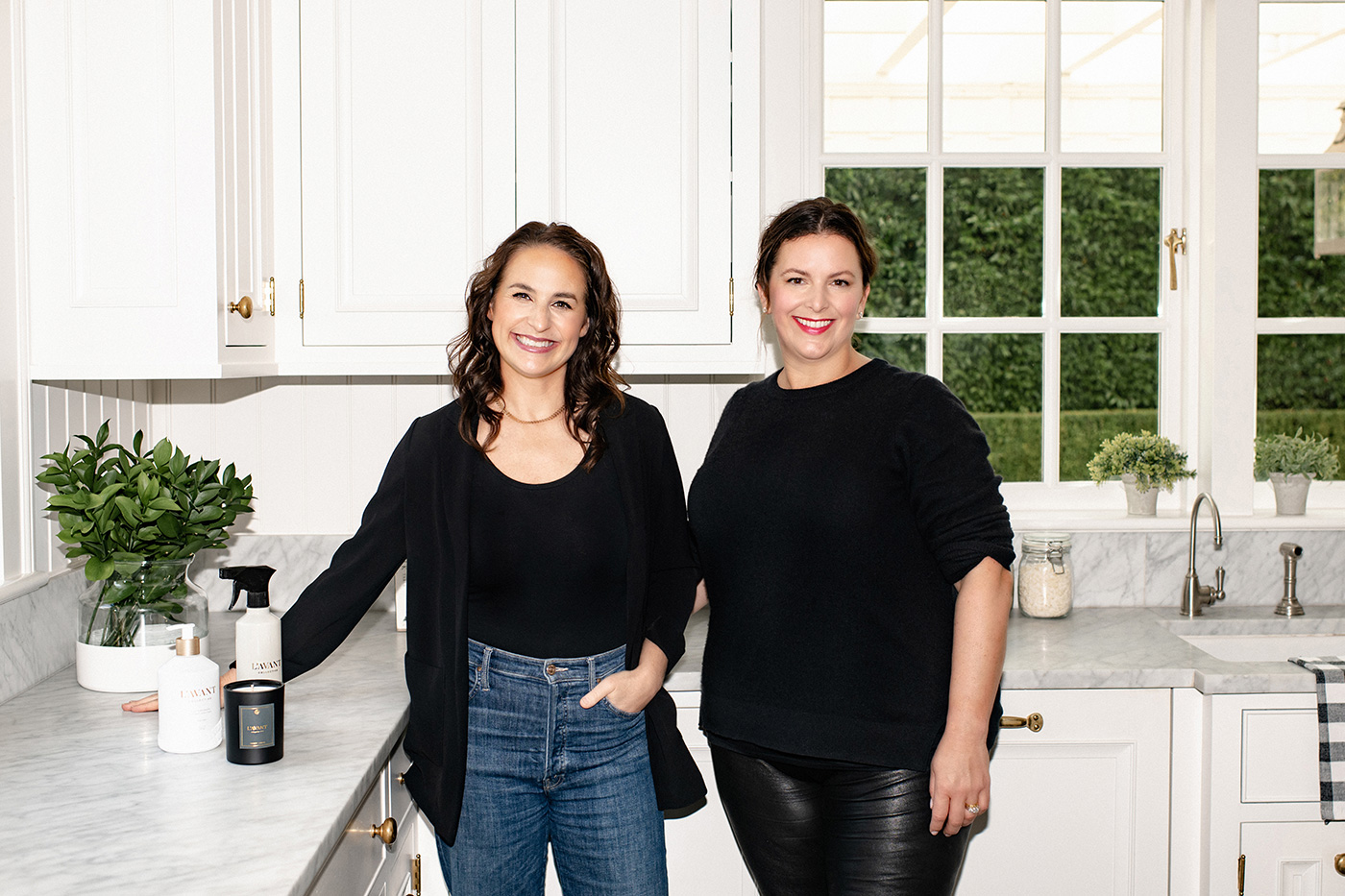 Lindsay Droz and Kristi Lord couldn't find plant-based cleaning products that worked as well as their traditional counterparts. Together, the new moms created their own line of high-performing cleaners that are safe for kids, pets, and the planet.
L'AVANT Collective elevates everyday chores with a non-toxic, eco-luxe experience. Made with natural ingredients and fragrant essential oils, their products are designed to provide both a powerful clean and peace of mind.
Recently, we caught up with Lindsay and Kristi to learn more about their journey and hear their advice for fellow entrepreneurs.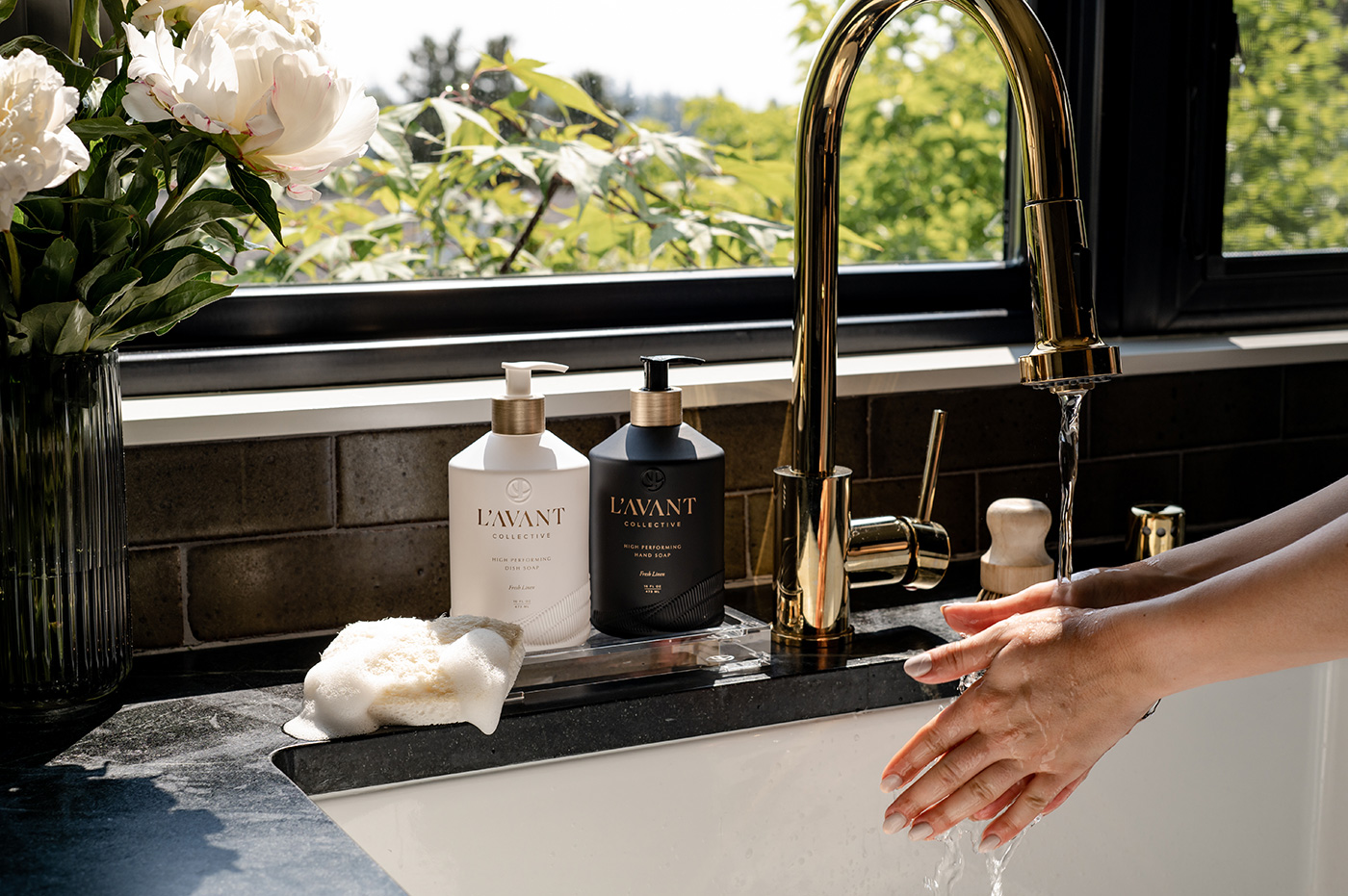 1. Why did you start L'AVANT Collective?
We started to become more aware of the products we were bringing into our homes when we became new moms. Lindsay's eye-opening moment was when she was pregnant with her first son and mopping the floor. She had a dog at the time and the warning label on the cleaning product said not to use around pets as they could get sick if they licked it or if it seeped into their paws. Meanwhile, there was no warning for a crawling baby on the floor!
Kristi's eye-opening moment was learning that her 6-month-old son's skin sensitivies were being impacted by everything — from cleaning products to laundry detergent to the shampoo and lotion used on his skin.
These realizations led us to using plant-based cleaning products, but the ones on the market at the time just didn't work. In addition, with the explosion of Instagram and Pinterest worthy home content, we questioned why something we used daily to care for our homes and family, did not fit the aesthetic of today's home.
With that, L'AVANT Collective was born. Now, we're merging home design and style with the ultimate efficacy to deliver an unforgettable, non-toxic, eco-luxe cleaning experience.
2. What obstacles did you face along the way?
So many! But it has been worth the ride. In 2018, we were both 40 years old with 20-year backgrounds in finance and medical device sales. All we had was an idea — without investors, we had to bootstrap our own company and fill in the rest. This meant finding a green formulation chemist, a product packaging designer, packaging manufacturers, and contract manufacturers all willing to do small order runs. After two years of fleshing out the details, COVID hit. We were suddenly pushed to the back of the line. But we continued to persevere and finally got to launch in December 2020.
We launched exclusively online. The silver lining was that COVID allowed us to build the business through customer relationships developed over DMs, emails, and phone calls. This was our foundation. We slowly were able to grow the wholesale business as the world started to reopen. Most of our early wholesale relationships were from our customers calling on our behalf or recommending retailers for us to contact. It has been the most rewarding way to grow.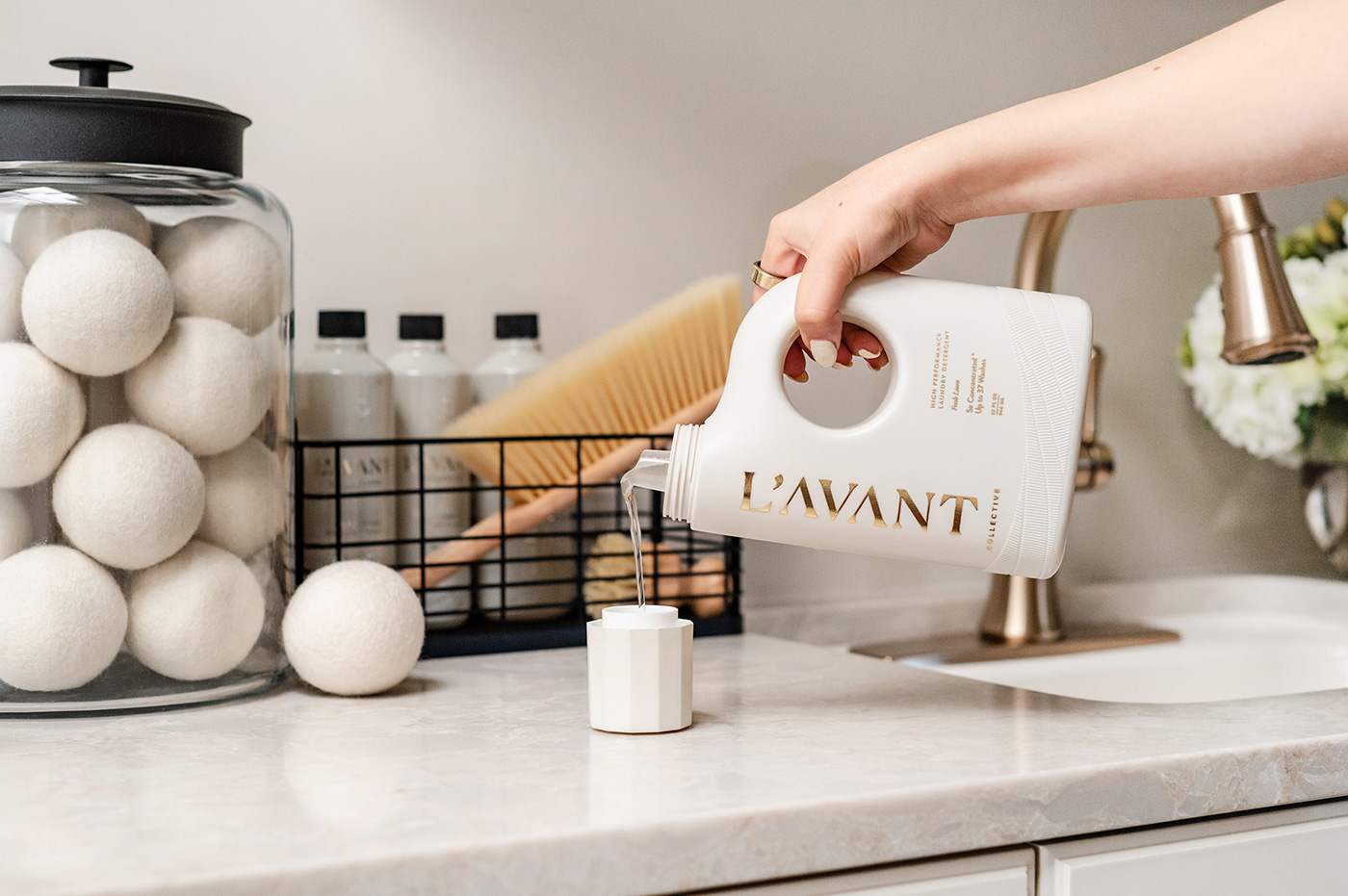 3. What lessons do you have for other entrepreneurs?
Growth has always followed our most uncomfortable periods. Stay open to learning. Reach out to your communities — both local and online — and seek advice. We have found that investors, bankers, and fellow founders are willing to offer their advice or opinions. We have never shied away from asking questions or being curious.
4. What's on the horizon for L'AVANT Collective?
We have many fun things in the hopper! Expanding our product offering will always be a priority but we have some other opportunities in hospitality and international markets that we are exploring. Stay tuned!
5. How do you keep work/life balance? What drives/inspires you?
We each have three children under the age of 12, so work/life balance is defined a little differently as we run a fast-growing business in this stage of life! We do prioritize our family and our health, which takes a lot of pre-planning and support from our husbands who share the home workload.
We are inspired and driven by the most amazing customer community we built over the past three years. Their comments, DMs, feedback, referrals, and gifting have allowed us to continue to grow and expand. We wanted L'AVANT to be a safer alternative that looked beautiful and worked just as well as conventional products. We knew we could create that. What we didn't know was that L'AVANT was also going to be an experience that invoked positive — even joyful — feelings. Caring for your home does not need to be a mundane task! That continues to drive the products we bring to market and how we communicate our message.
Tags