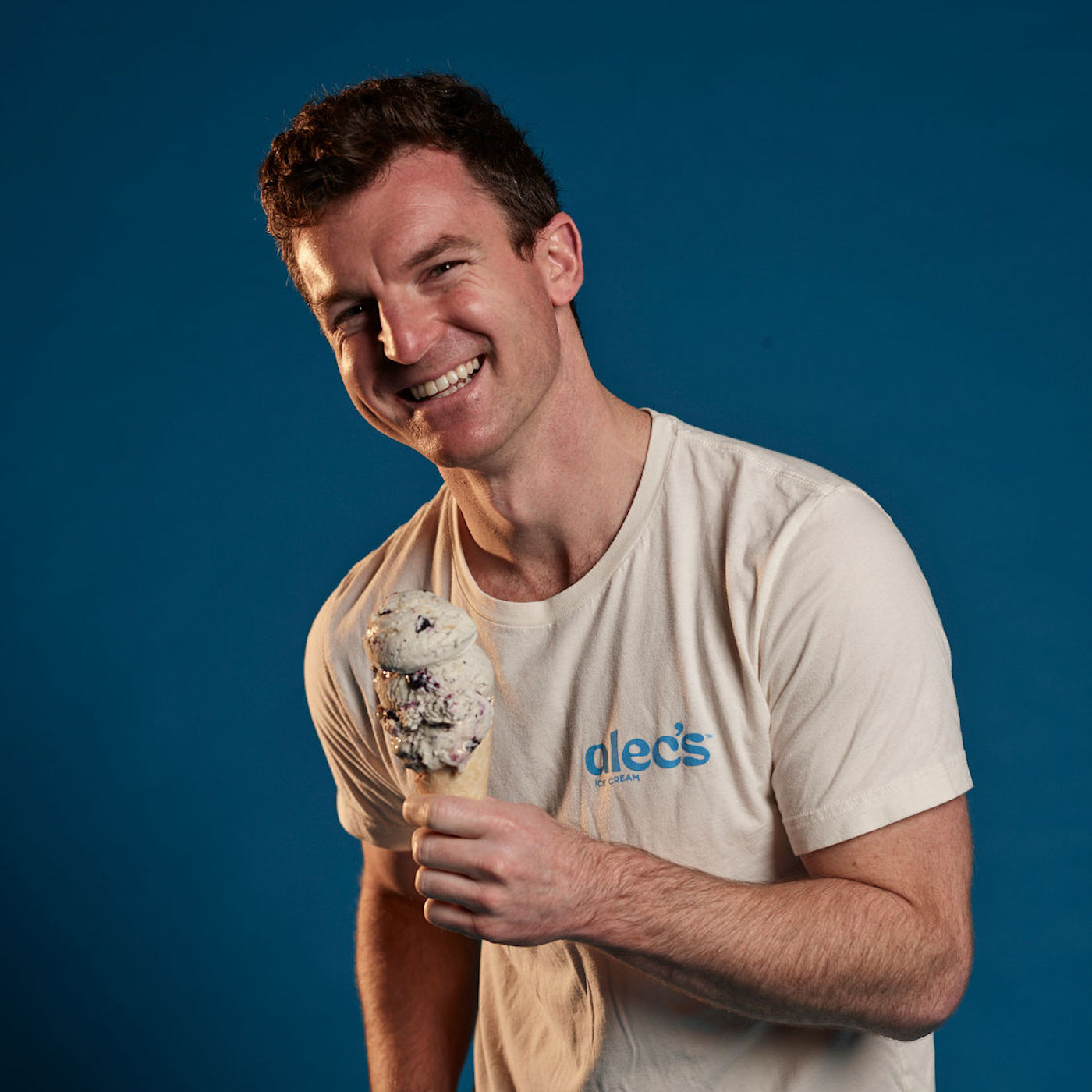 Alec Jaffe's entrepreneurial journey started with child's play. After making ice cream for his classmates, he's delighting dessert lovers with regenerative organic goodness for all ages.
Alec's Ice Cream is made with A2/A2 organic milk and carbon-neutral regenerative cane sugar to support healthy digestion and a healthy planet. Beyond that, every flavor is impossibly creamy with perfectly balanced sweetness for the ultimate treat.
Recently, we caught up with Alec to learn more about his journey and hear his advice for fellow entrepreneurs.
1. Why did you start Alec's Ice Cream?
It all started with an elementary school assignment — make something at home and present to the class on how to make it. Being the ice cream loving kid I was (and still am), I decided to teach myself how to make ice cream. I had a great time doing the project and continued to make ice cream as a hobby.
Little did I know, this project would lay the foundation for something much bigger. Growing up, I was also surrounded by family members who were involved in sustainable farming and mindful food systems. Their commitment to the environment left an indelible mark on my journey. Fast forward many years later, I realized there weren't any ice cream brands focused on both amazing tasting premium ice cream and sustainability. So I set out to make the best tasting ice cream with ingredients that do better too. Now, we are the world's first and only certified regenerative organic ice cream. And, we use A2/A2 milk that allows many to enjoy dairy again.
2. What obstacles did you face along the way?
We faced so many obstacles along the way. At first, we couldn't find anyone to make the product for us. Ice cream co-manufacturers didn't want to handle small batches of organic ice cream. That led us to finding a defunct ice cream factory in Sonoma County, CA where we still make our ice cream today. We moved into the factory in January 2020, just before the global pandemic.
After that, we had to deal with inflation, losing our original dairy supplier, and supply chain disruptions — just to name a few of the obstacles we've encountered. Still, we persevered and we have used those obstacles to find ways to make ourselves even better than before!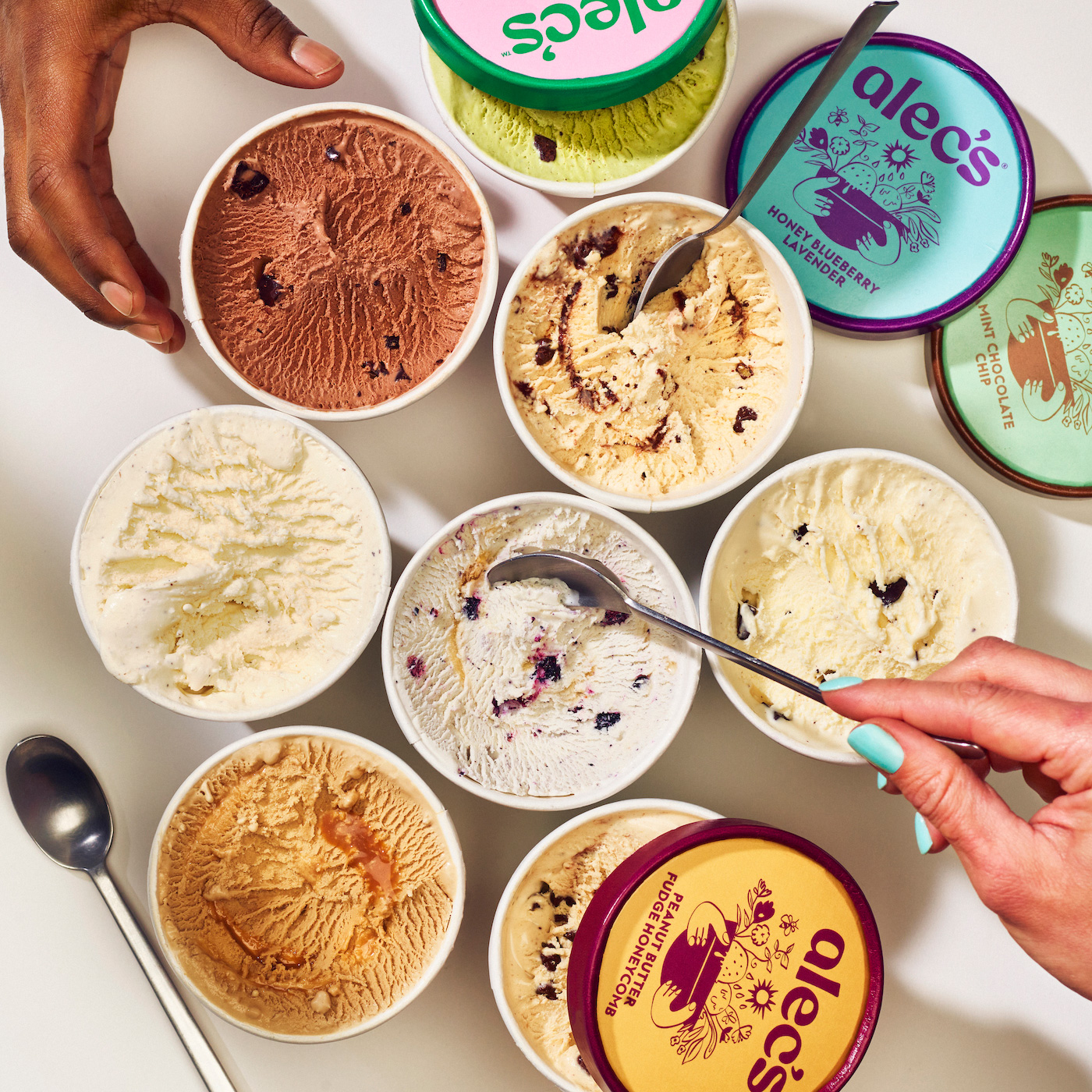 3. What lessons do you have for other entrepreneurs?
As an entrepreneur it can be hard to stay patient and remain focused. We're so eager to make progress, but sometimes things just take time to develop.
Also, it's easy to get distracted by the shiny object that can take you away from your core focus. When faced with a tough decision, I've always found it helpful to come back to our plan and evaluate whether this fits or not. Staying grounded in your core mission, evaluating every choice against the backdrop of your plan, is the compass that steers you towards a (delicious) triumph.
4. What's on the horizon for Alec's Ice Cream?
I'm so excited about what's ahead for our company. We have some delicious new flavors in the works that I can't wait for you all to enjoy.
We're also looking at new opportunities to expand our regenerative organic supply chain beyond our regenerative organic dairy and cane sugar with additional regeneratively grown ingredients.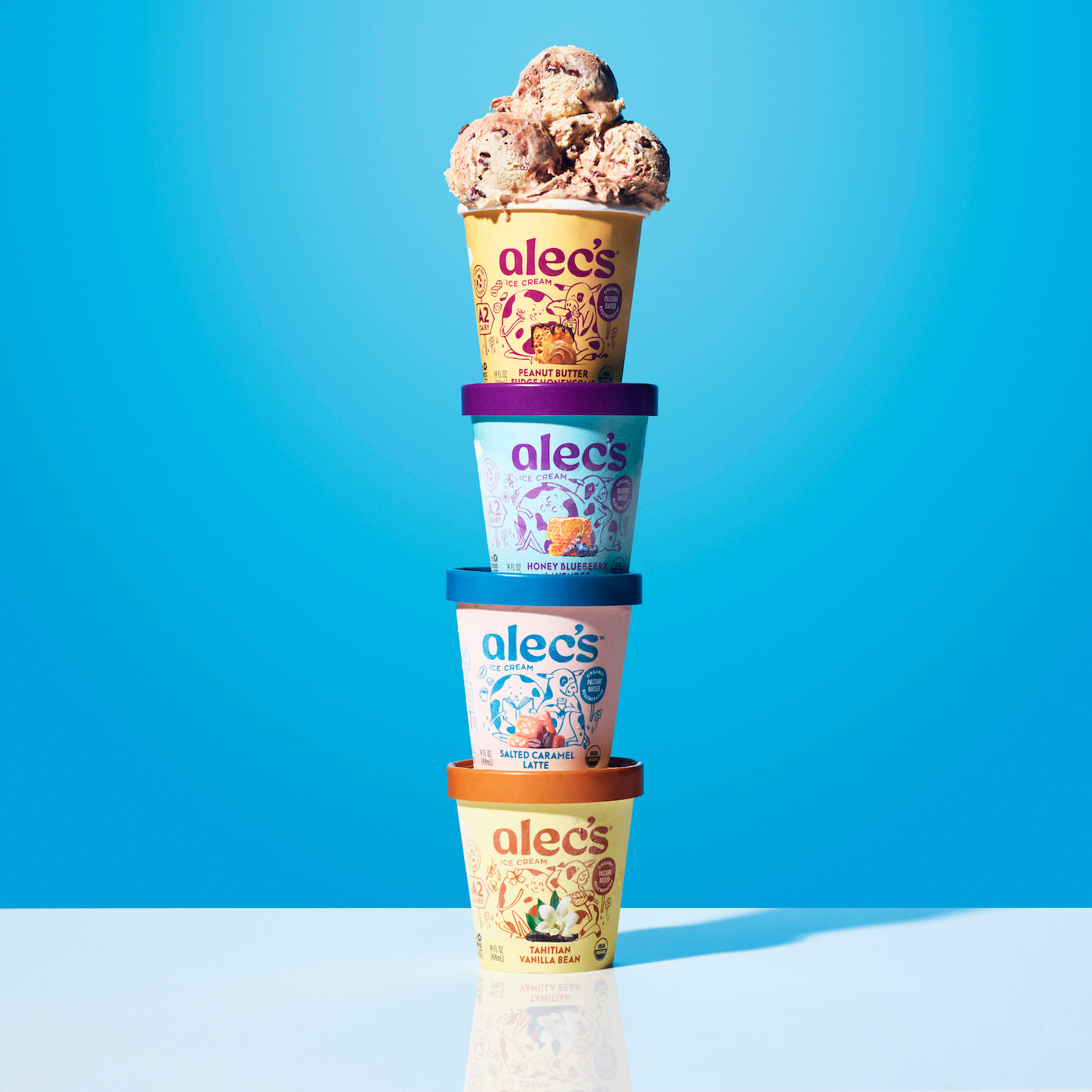 5. How do you keep work/life balance? What drives/inspires you?
As a former college athlete, maintaining a healthy lifestyle is very important to me. I like to exercise regularly and eat healthy. Ice cream was always my cheat meal! On weekends, I love to explore the amazing hiking trails around the Bay Area.
I'm inspired by the incredible opportunity we have to make an impact through a fun and delicious product like ice cream. Transitioning to a regenerative agricultural system is critical to repairing our planet. We get to support regenerative farms directly through the ingredients we use to make our ice cream.
Our A2/A2 dairy helps many people enjoy ice cream who may have not been able to with more conventional dairy. And seeing someone's face light up after trying our ice cream for the first time is an awesome feeling that energizes me to keep going.
Tags