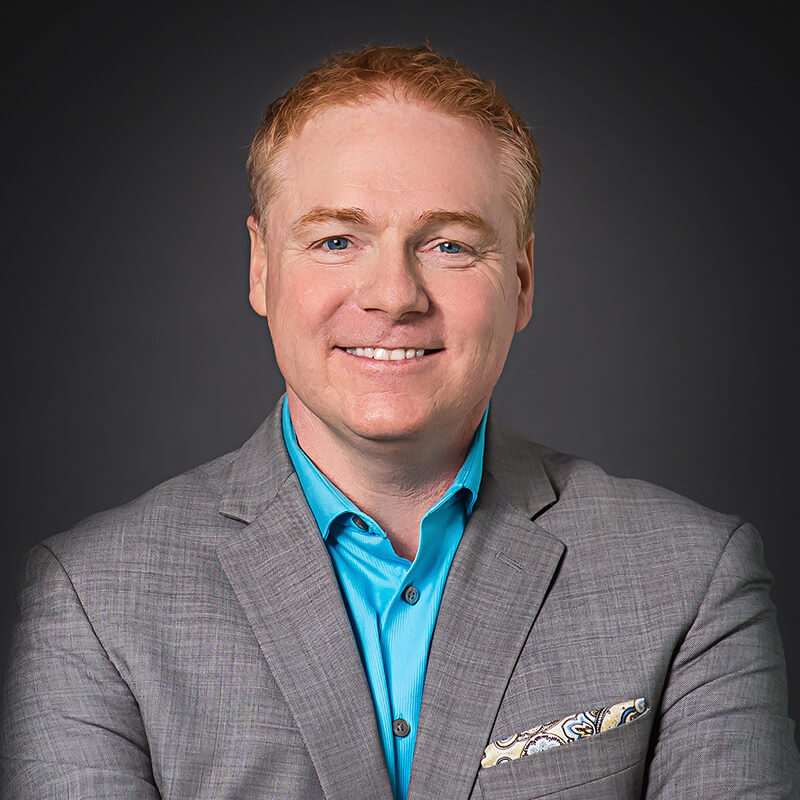 Sometimes a founder isn't the actual founder, but someone who sees the potential in a product and helps to bring it to market. This is the case with Brad Liski, Ryan McKenzie, and Kevin Hinton – the driving force behind Tru Earth. Their eco-friendly laundry detergent packs ultra-concentrated, hypoallergenic cleaning power into small strips that you just toss in the wash. The low-sudsing formula works in all types of washing machines, including high-efficiency (HE). To date, they have kept more than 6.2M plastic jugs from entering the landfill!
When Brad, Ryan, and Kevin heard the pitch for Tru Earth, their journalism background made them dig a little deeper. They weren't sure a tiny piece of paper could replace conventional laundry detergents. But everything changed once they gave it a spin — the strip worked and, best of all, it didn't have to be housed in harmful plastic packaging. Once they were on board, Tru Earth was ready for takeoff. Today, they're revolutionizing laundry as we know it with their effective, eco-friendly technology.
Recently, we caught up with co-founder Brad to learn more about the Tru Earth journey and hear his advice for fellow entrepreneurs.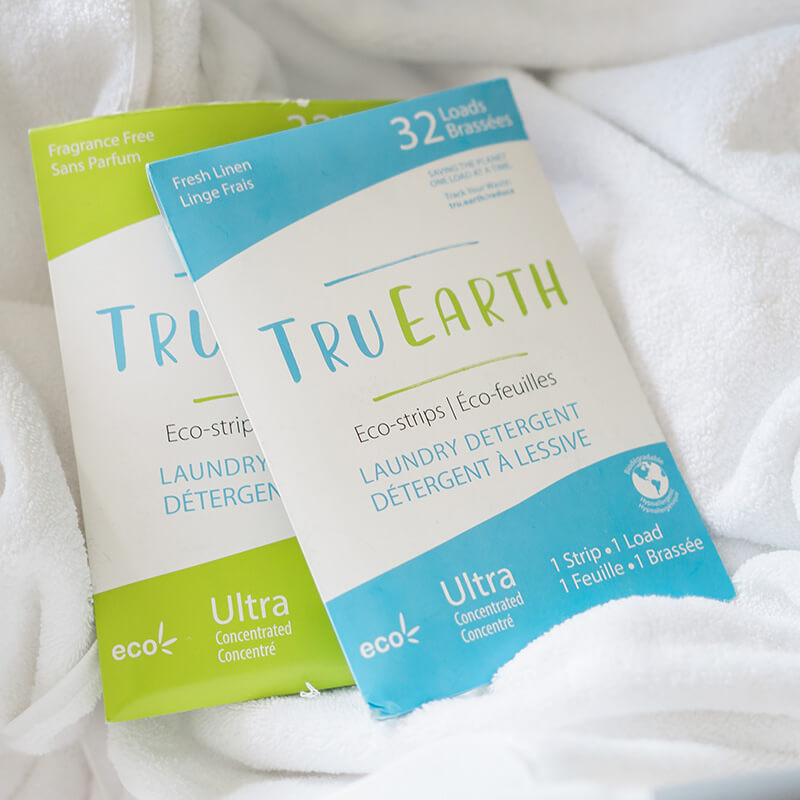 01 Why did you start Tru Earth?
An extended family member invested in the company that owned the patent. He sent me a sample hoping that I would get involved, but I didn't really "get it." If it's so eco-friendly, how the heck is it going to get my clothes clean?
I grew up in an eco-conscious household but I couldn't understand how an entire laundry detergent jug could be replaced by an iPhone-shaped paper slab. Then, we actually tried the product and came to the same conclusion — this stuff works!
We agreed that we would only bring it to market if we could sell it to 150 strangers in 30 days. We wound up with 1,500! At that point, we knew we had something special on our hands.
02 What obstacles did you face along the way?
None of us had packaging expertise. Our only qualifications were as shoppers and laundry-doers. Originally, the eco-strip was designed to be packed in a slim, plastic sleeve. It was inexpensive and easy to automate, but it wasn't environmentally friendly. We felt like it flew in the face of everything else we were trying to accomplish.
We tried several variations, including a pull-tab that made a total mess. Not good. But, we knew we were on the right track. Ultimately, we developed a solid, easy-open sleeve with an easy-open, zipper-like tab made of 100% compostable cardboard.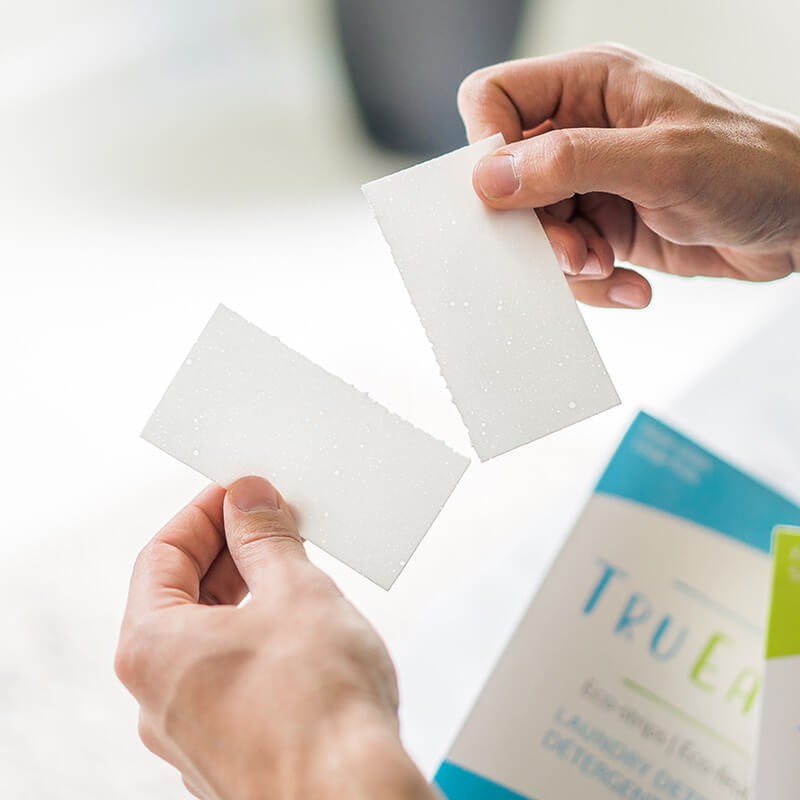 03 What lessons do you have for other entrepreneurs?
The pandemic taught us the importance of diversification and your chains of command. At Tru Earth, we now accept that having only one single channel of revenue or supply is dangerous. There always needs to be a contingency plan and an understanding that it may take years or decades for things to settle in certain markets. Now, we have eight revenue channels so we're no longer dependent on any single source.
We also introduced several new products so that customers can come to Tru Earth for all sorts of household goods. We're even diversifying our operations with facilities throughout North America. Instead of one facility, we'll soon have six.
04 What's on the horizon for Tru Earth?
All of our upcoming launches will carry the same pledge as our current suite of products. Everything we do is rooted in providing #TruChangeMakers with the laundry, bathroom, and kitchen supplies they need to make a substantial impact on our planet's health.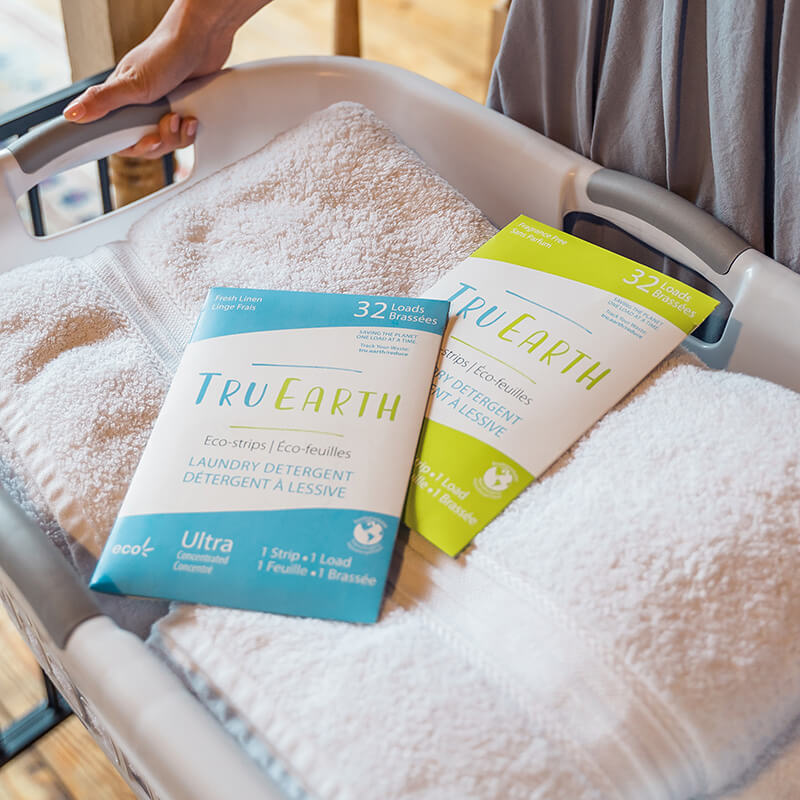 05 How do you keep work/life balance? What drives/inspires you?
Work/life balance is extremely important. It's easy to lose sight of that sometimes in the startup world where everything moves at 100 miles per minute. Mediation helps keep me grounded to what is truly important.
Tags