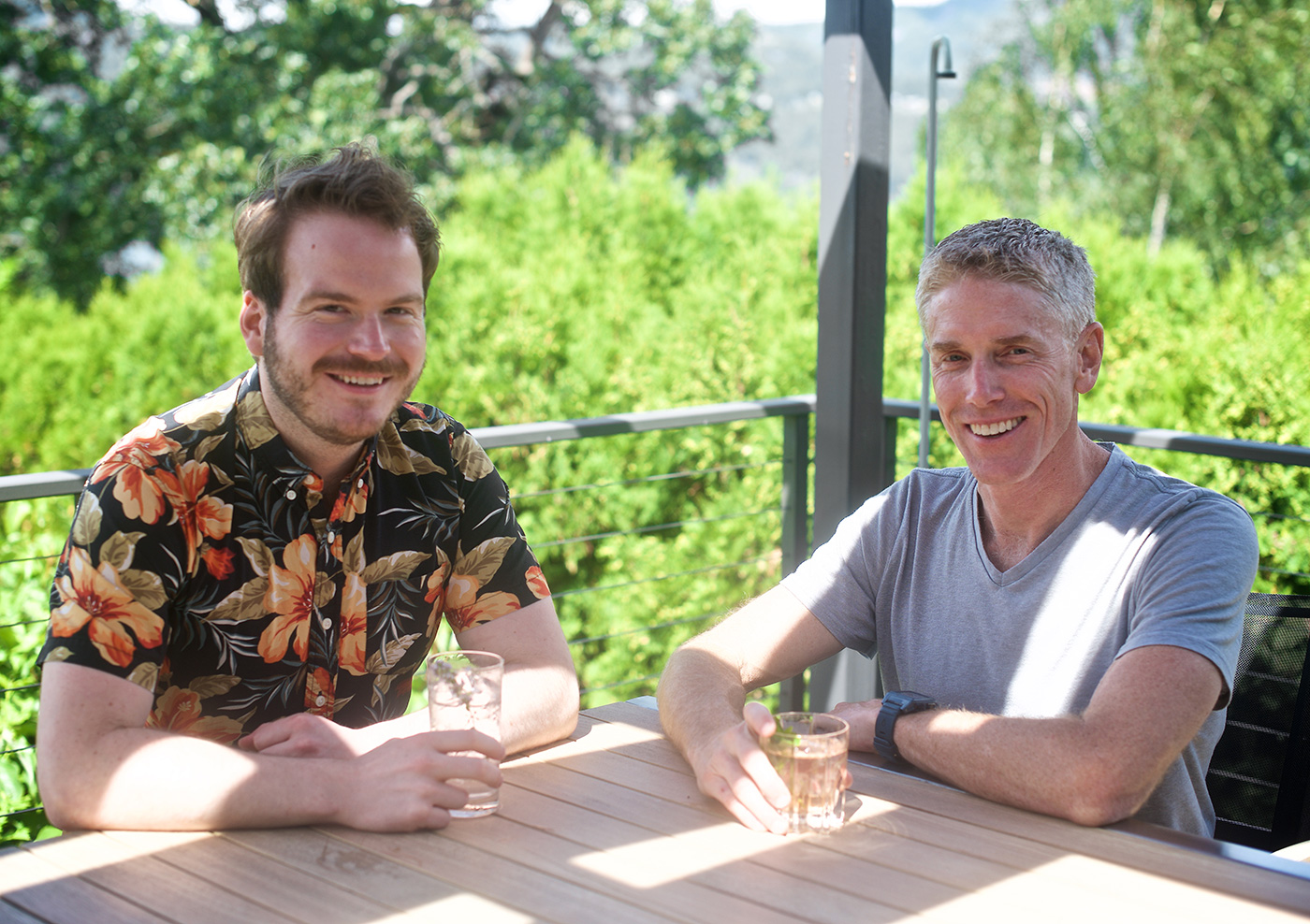 Brad Whiting and Seth O'Malley both made their names in the alcohol industry. Now, with Wilderton, they're keeping their innovative spirit while skipping the booze.
Seth was a master distiller who wanted to explore new ingredients and flavor profiles. Brad, a liquor industry veteran, longed for a spirit that would mix better with his active lifestyle. Together, they made the perfect pairing.
Wilderton draws from traditional distillation methods to turn raw botanicals into boldly delicious expressions. Remarkably complex with pleasantly unexpected notes, these unique blends can help you create the perfect zero-proof cocktail.
Recently, we caught up with Brad and Seth to learn more about their journey and hear their advice for fellow entrepreneurs.
01 Why did you start Wilderton?
Brad Whiting: I worked in the traditional distilled spirits industry for 14 years. During that time, I had the great fortune of visiting distilleries around the world and managing two of the Pacific Northwest's finest microdistilleries. I was really inspired by the uniqueness of their process and product.
I knew that I wanted to start my own brand when I left that business in 2018. Initially, that was going to be a whiskey brand, but the market opportunity and my personal desire to moderate alcohol consumption led me to found Wilderton. Now, we're bringing the passion, craftsmanship, and creativity of traditional spirits to the non-alcoholic category.
Seth O'Malley: I approached Wilderton with the conviction that anyone who orders from a cocktail menu deserves a beautiful experience, whether or not they're looking for alcohol. I believed non-alcoholic spirits could be intense, flavorful, and intriguing without being alcoholic spirit copycats. With a deep background in tea and botanical spirits distillation, I knew that I could prove out my conviction using botanicals and a traditional (yet updated) craft production process.
02 What obstacles did you face along the way?
Brad: What obstacles didn't we face? Brand new categories without roadmaps for production or distribution are the best — yet most difficult — paths. One constant force of positivity has been my family. We wouldn't be here today without their support.
Seth: Taking a new approach to a new category means countless challenges, starting with messaging. How do you talk about something nobody has ever heard of? We've also encountered thorny technical issues that we never anticipated. The process has been frustrating and exasperating but also fun and energizing.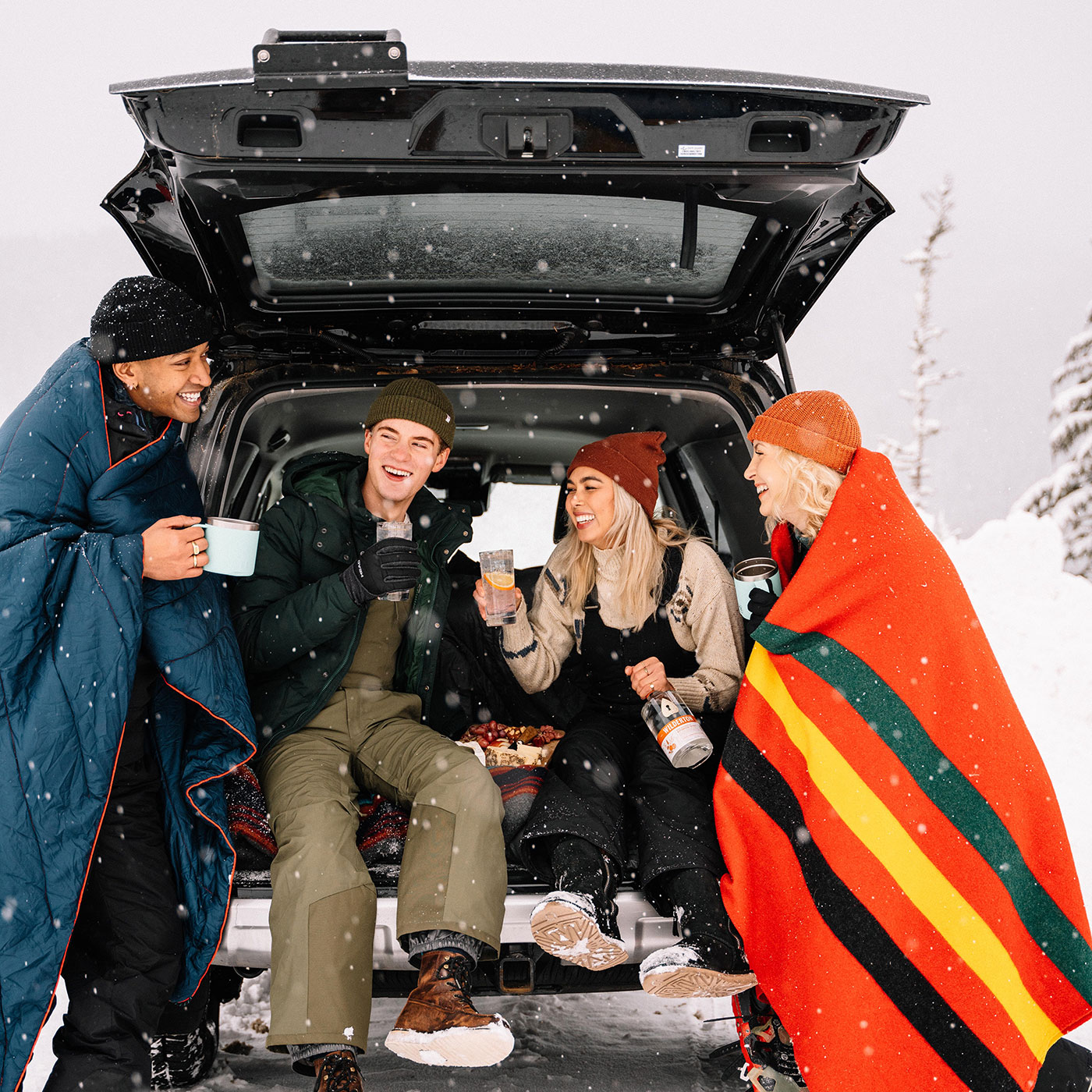 03 What lessons do you have for other entrepreneurs?
Brad: The path is going to take twice as long and cost three times more than planned. You'll sleep much better if you keep that in mind, allowing yourself and your team the grace of this reality. It's a marathon, not a sprint.
Also, know that the very first product or service you come up with will likely not be your best. There's a fine balance between staying true to your convictions and listening to the market.
Seth: Love the category you're working in. Your passion and enthusiasm will be evident in the product itself and it will sustain you through the inevitable challenges of starting a brand.
Also, familiarize yourself with all the technical and regulatory matters well before your launch. That's rarely top-of-mind for entrepreneurs with exciting product ideas, but digging into this tedium is crucial to success.
04 What's on the horizon for Wilderton?
Brad: We want to see Wilderton bottles on every bar and cocktail menu, whether it's at your friend's house or your favorite restaurant. Wilderton is unparalleled in its breadth of applicability for modern cocktails, bringing unique botanical character to non-alc, low-alc, and full alc cocktails.
Seth: And stay tuned for more delicious, unusual, and beautiful non-alcoholic spirits!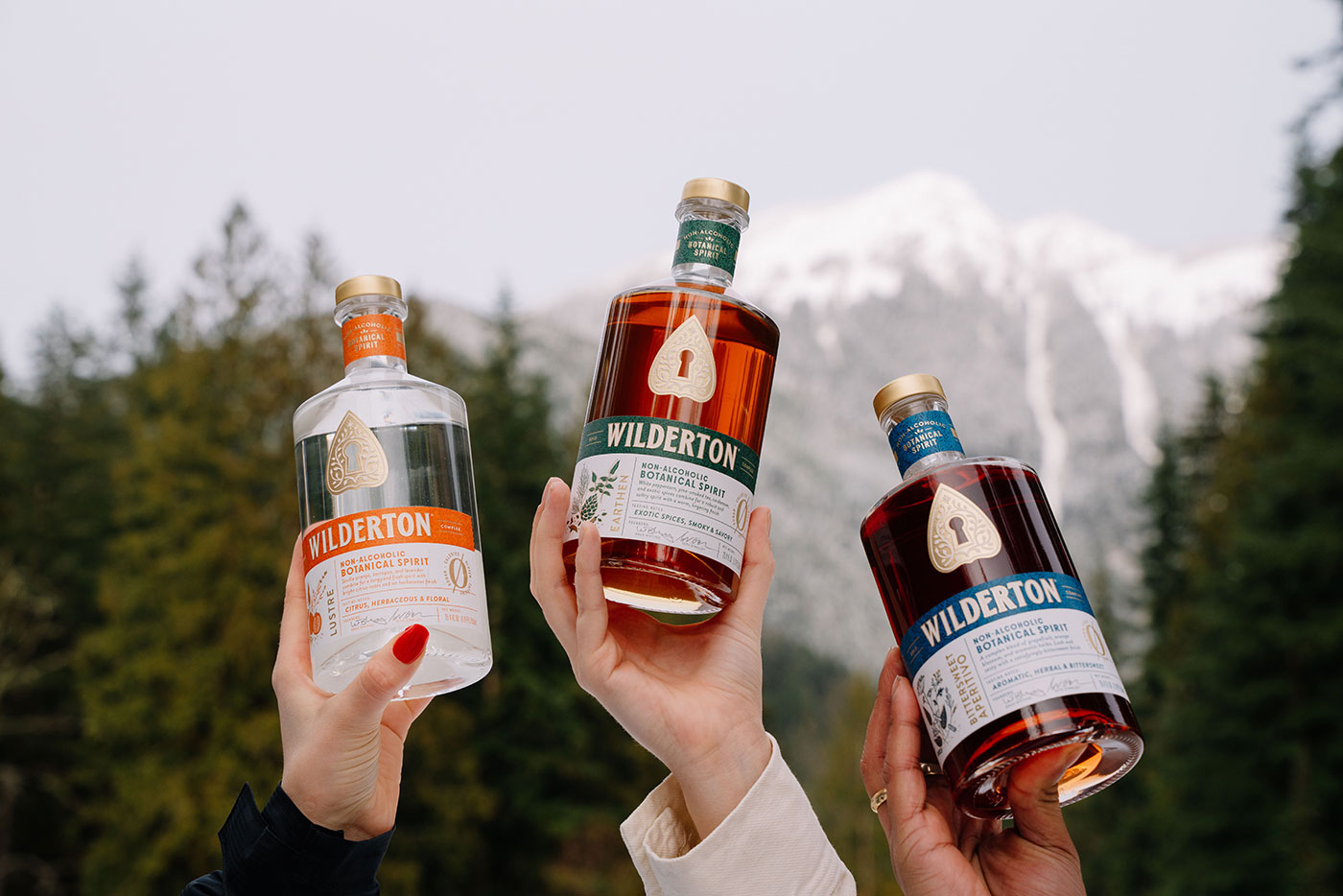 05 How do you keep work/life balance? What drives/inspires you?
Brad: I have the amazing fortune of living in Hood River, Oregon. I have an unending list of recreational opportunities right outside my door. Wild trails, rivers and oceans allow me to do my best "work" thinking while resetting emotionally and physically. Everyone is different though — try to respect the activities that give your team, your family and your friends their unique mojo.
Seth: Modern technology enables work at all times and in all places, so disconnecting has become a practice of blunt insistence. I try to turn on the vacation responder and turn off notifications, even though the timing never feels "right." Brad and I work to cultivate a culture that respects and reciprocates this practice, understanding that we all require balance to flourish.