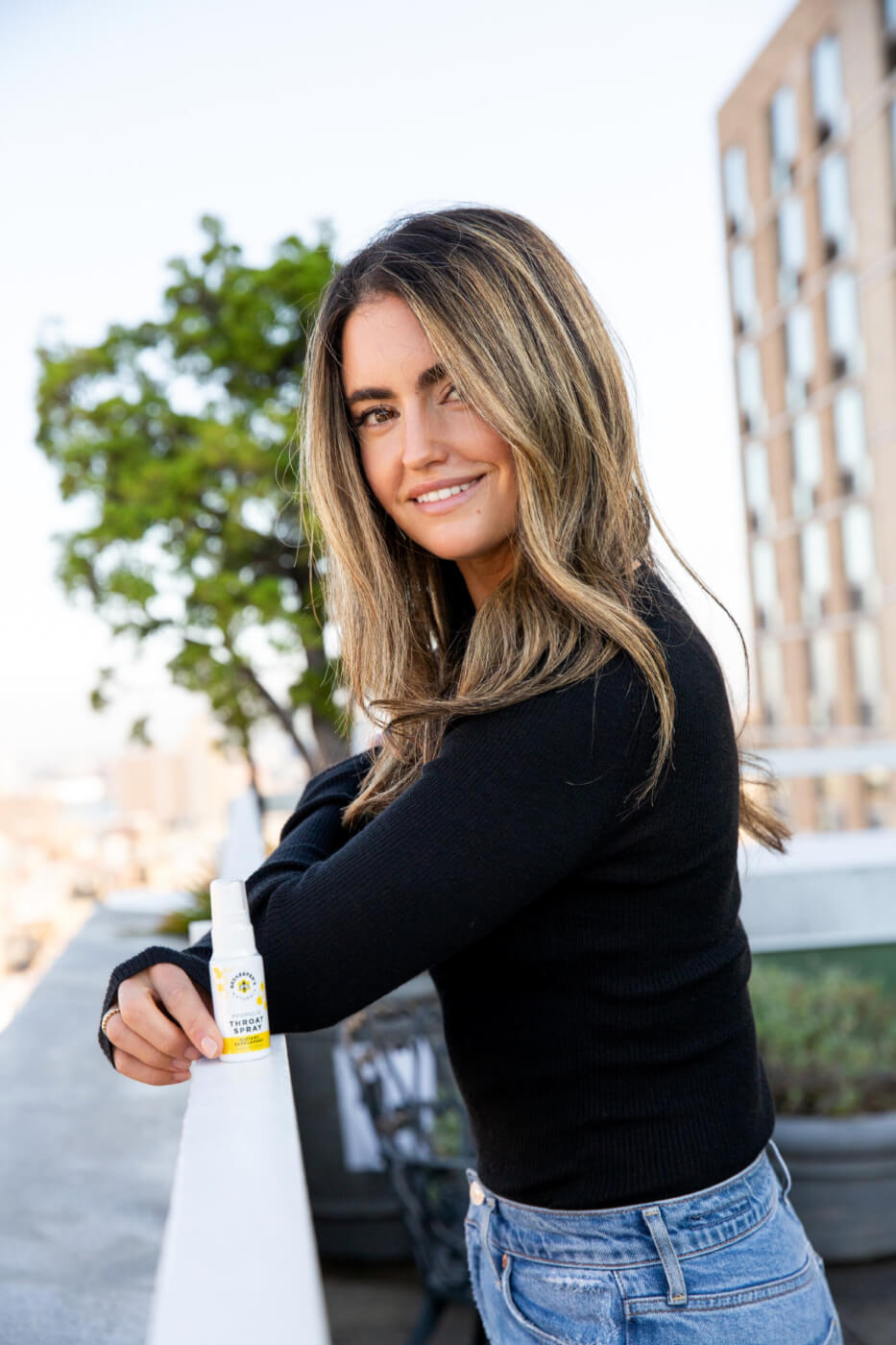 Carly Stein is on a mission to improve the health of both humans and bees. Beekeeper's Naturals harnesses the power of the hive to improve energy, mental clarity, scratchy throats, and more. Meanwhile, their sustainable harvesting and environmental initiatives provide pollinators with an equal dose of TLC.
It all started as a personal quest to improve a chronic condition. Today, Carly's products — including her revolutionary propolis throat spray — are the buzz of the natural healing world. Recently, we caught up with Carly to learn more about her unique journey and hear her advice for fellow entrepreneurs.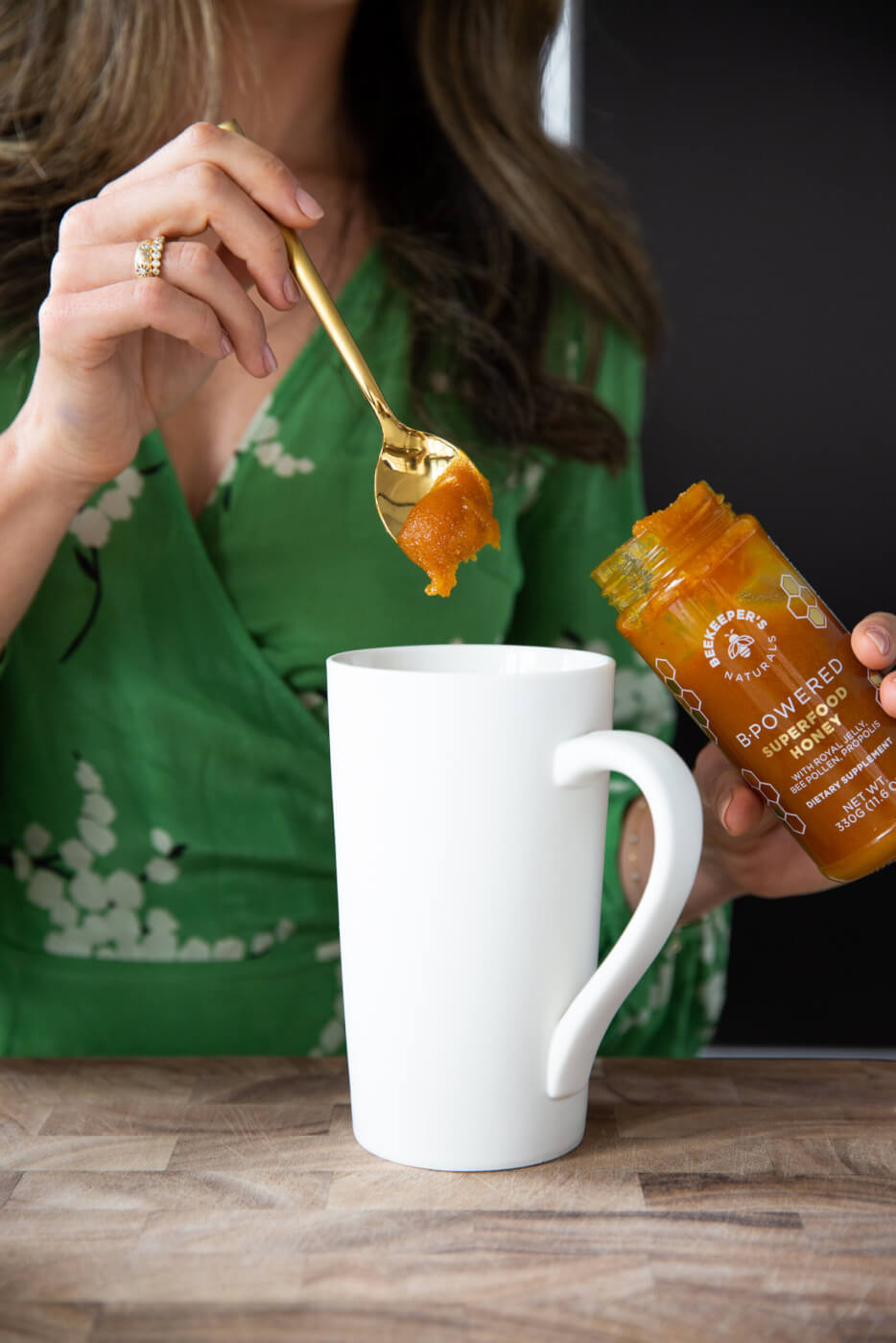 01 Why did you start Beekeeper's Naturals?
My own health problems were the genesis of Beekeeper's Naturals. Growing up, I struggled with recurring tonsillitis that was worsened by the fact that my body doesn't tolerate antibiotics. Everything changed when I came down with a severe case while studying abroad in Italy. Desperate to avoid flying home for surgery, I wandered into an Italian pharmacy and found this stuff called propolis. After barely a week of taking the bee product (a combination of tree and plant resins), my tonsils had almost returned to normal. It was the first time in my life that something had worked for me.
When I returned home, I discovered that I couldn't find propolis anywhere. I knew that I couldn't go back to living without it, so I began apprenticing with a local beekeeper to learn how to sustainably harvest propolis for myself. Using some basic chemistry knowledge, I formulated the first iteration of our Propolis Throat Spray.
My friends and family loved it as much as I did, and word traveled fast. Soon, I could barely keep up with demand, but I didn't really think I could make a business out of making clean, nature-sourced medicine. I graduated from school and got a stable job on Wall Street, leaving my passion for bees and formulating products behind.
After a couple of years, I was the textbook definition of "successful", but I was also deeply unhappy. So, I sat down and thought about how I could make a meaningful impact in my career. On a gut feeling, I decided to run with my wild dream of creating clean, hive-powered remedies. Beekeeper's Naturals was born.
02 What obstacles did you face along the way?
We have always been a company that heavily invests in science and ingredient quality, which means we've had very little left for a proper marketing budget. I was proud of our products, but I didn't have a megaphone to get the message out. I had to get really creative when it came to how to get my product in front of people.
Thankfully, my instinct to focus on formulation ended up being right. If you make products made of premium ingredients, customers will take notice. Although our competitors and peers in the space had big marketing budgets and flashy endorsements, we were able to gain traction in a big way through the strength of our products.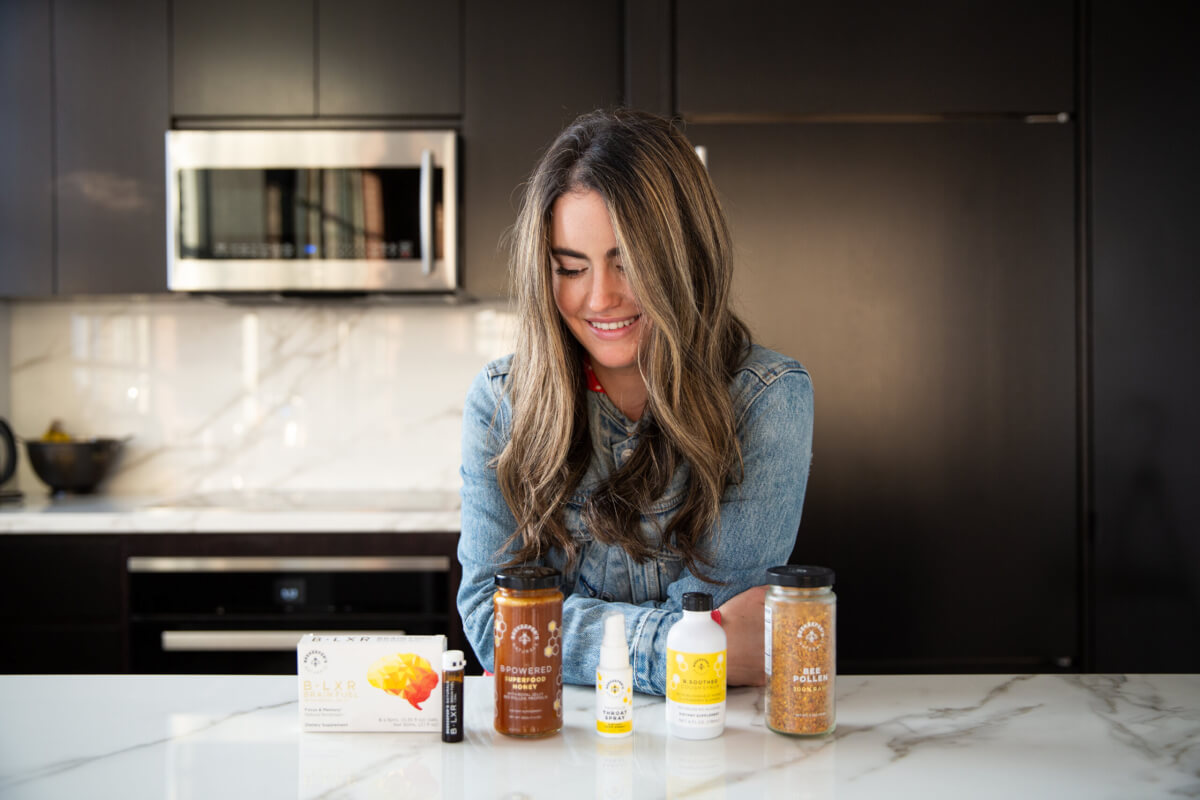 03 What lessons do you have for other entrepreneurs?
Learn to be a flexible thinker and get comfortable with not being an expert on every single thing. You have to learn to change your job at every growth cycle, take on new positions, and be able to connect with people who are doing things that are foreign to you.
Fall in love with being a beginner—and work on not being discouraged when something you literally know nothing about lands on your plate.
04 What's on the horizon for Beekeeper's Naturals?
I can't tell you specifically what we have coming up, but stay tuned for something big at the end of March. We're a company that grows based on consumer feedback. Our customers ask and we listen.
05 How do you keep work/life balance? What drives/inspires you?
It's a constant struggle! Practicing gratitude, making lists, journaling, and meditating help me maintain balance. Sometimes in the chaos of running a business, it can be hard to stick to them. (Ironic because they are what ground me during the chaotic times!)
In the beginning, I was driven by my personal need to solve my own tonsillitis and autoimmune problems. Now, I'm also very motivated to create solutions so other people can bypass the struggles so many others have endured. When people reach out to share a story about how propolis has changed their healing experience, it fuels my fire. I feel very privileged to be able to challenge the consensus on what it means to be "healthy" and "well", and to continue working on solving the problems I care most about.
Tags