Ground Up's nut butters are made with nothing but clean ingredients for pure snacking deliciousness. You won't find peanuts, refined sugar, or palm oil in any of their products. You also won't find many business owners like Carolyn and Julie.
Through their job training program, they partner with local nonprofits to staff women overcoming adversity who have the motivation to work, but lack opportunity for employment.
Recently, we caught up with Carolyn and Julie to learn more about their journey and hear their advice for fellow entrepreneurs.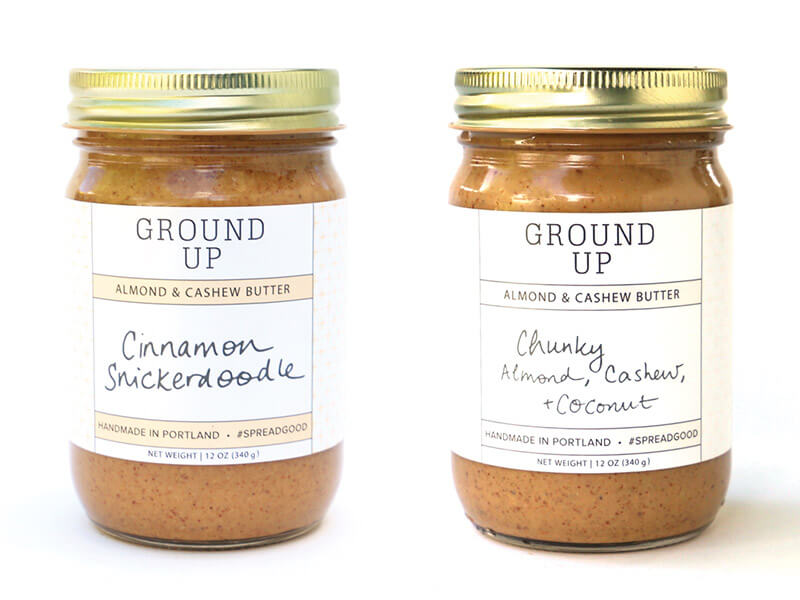 01 Why did you start Ground Up?
Julie: We wanted to give women an opportunity to thrive, creating a powerful trickle-down effect to transform families and communities. It's about more than just healthy and delicious nut butters — we're a not-just-for-profit business that provides job training to womxn overcoming adversity. In turn, we empower womxn with the confidence and skills they need to get back on their feet.
It all started in 2016, after I returned from an employment program for disadvantaged women in Uganda. I recognized the need for a similar program here in Portland, but I needed a product. Fortunately, that's when I met Carolyn!
Carolyn's dietary constraints led her to create — and perfect — her own sugar-free, peanut-free nut butters. Once we realized that we could combine our passions and create a social impact, Ground Up was born!
We partner with local nonprofits to staff women overcoming adversity who have the motivation to work, but lack opportunity for employment. Every situation is different, so our open hiring model takes an individualized approach to meet womxn where they are, regardless of their background and job history. With our inclusive work environment, on-the-job training and mentorship, we cultivate a space for womxn to grow. Ultimately, the experience serves as a stepping stone to their next phase of employment and hopefully one step closer to their personal dreams and goals.
02 What obstacles did you face along the way?
Carolyn: We joke that we really started two businesses — our training and manufacturing programs often feel like separate entities. It takes different types of energy and resources to keep both of them running smoothly, so we've faced our fair share of challenges along the way!
On the product side, it's hard to grow a CPG food business without outside funding. Grocery buyers are inundated with product requests so it can be tough to even get in contact with them, let alone getting on their shelves. Sometimes, that process takes years. As entirely bootstrapped female entrepreneurs, we feel like we have to constantly prove ourselves, our product, and our business model to be taken seriously.
Meanwhile, our training program presents staffing obstacles. High turnover is inherent to our business model — we employ folks for 6-9 months by design to help them get back on their feet. Ultimately, each person is transitioning to the next step of their own personal journey. In between, we're training, re-training, and helping with interpersonal issues in ways that other businesses may not be.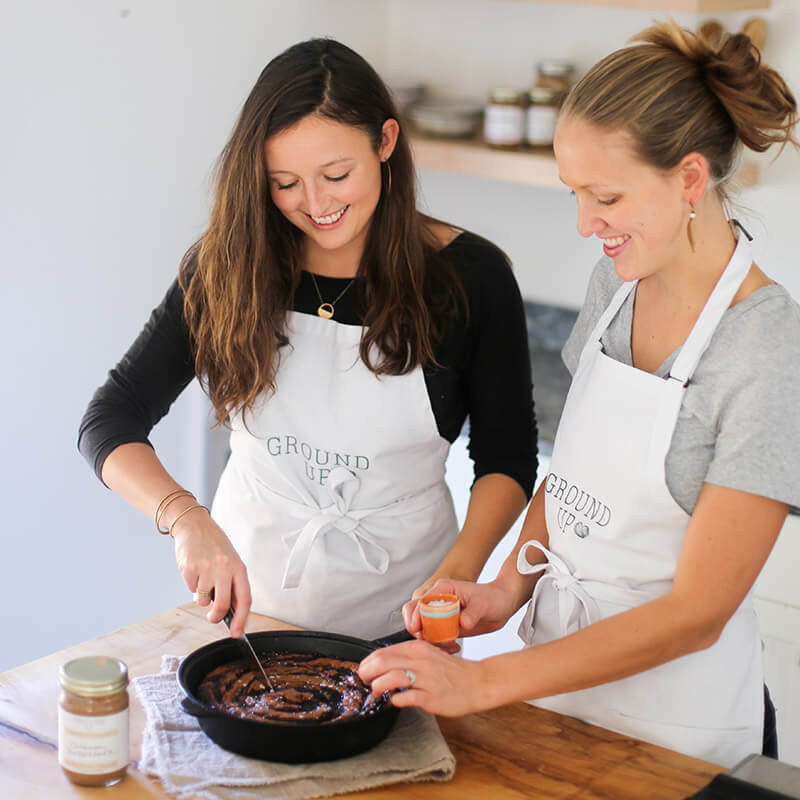 03 What lessons do you have for other entrepreneurs?
We tell our fellow dreamers to…
Be persistent. Never take "no" for an answer, especially when it comes to sales. Always follow up with new leads and don't be discouraged by closed doors — just keep knocking. The right partners are out there, but you might have to knock 20+ times for the perfect opportunity.
Reach out to others for support. You don't have to take this journey alone and you can't be an expert in everything! Don't be afraid to ask for help or advice from people who inspire you. You'd be surprised how many people are willing to give 15-30 minutes of their time!
Be gracious with yourself.
04 What's on the horizon for Ground Up?
Julie: Now that we have our own production and warehouse space, we finally have the capacity to expand! We are working hard to grow our business and, in turn, further expand our training program. As it stands, we roster 10-12 part-time employees. We'd love to offer even more opportunities. The impact model is simple — the more jars of nut butter we sell, the more job opportunities we can offer to womxn overcoming adversity.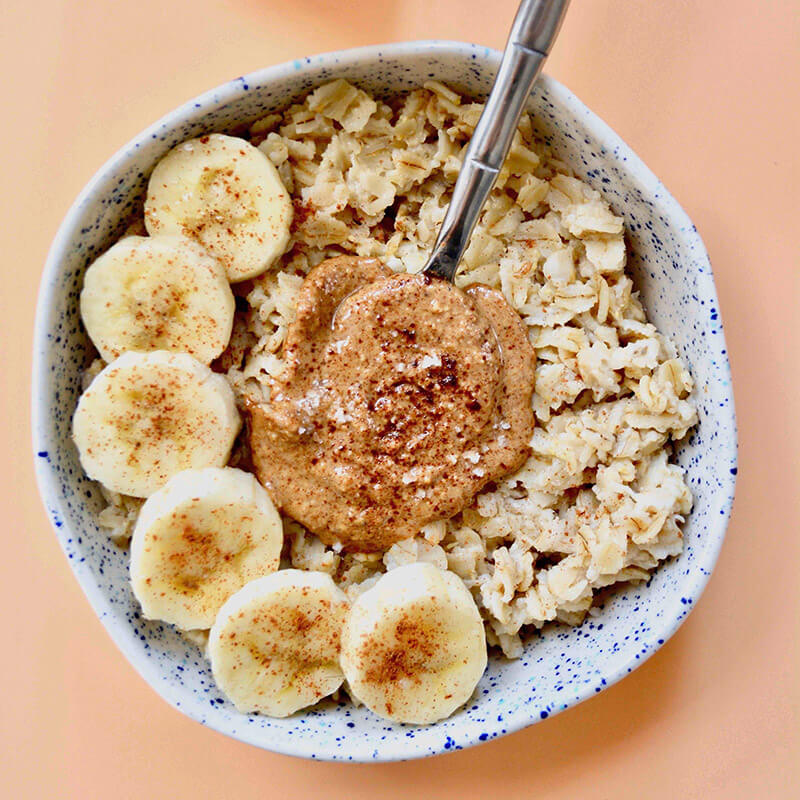 05 How do you keep work/life balance? What drives/inspires you?
Carolyn: It's really challenging to maintain healthy work boundaries as a small business owner! But it's so important to allow for space, both during the work week and via vacation breaks.
We love to get outside and unplus as much as possible through backpacking, biking, and other outdoor adventures here in the Pacific Northwest. That allows us to separate from our phones and assorted business challenges, which is good for our souls! Plus, every day, we block out time for meditation and stillness.
We are inspired and motivated by the resilience and grit of our employees. Despite their adversities, they show up and work towards their goals every single day. That's why we're driven to grow our impact business even further and set an example for other not-just-for-profit businesses.