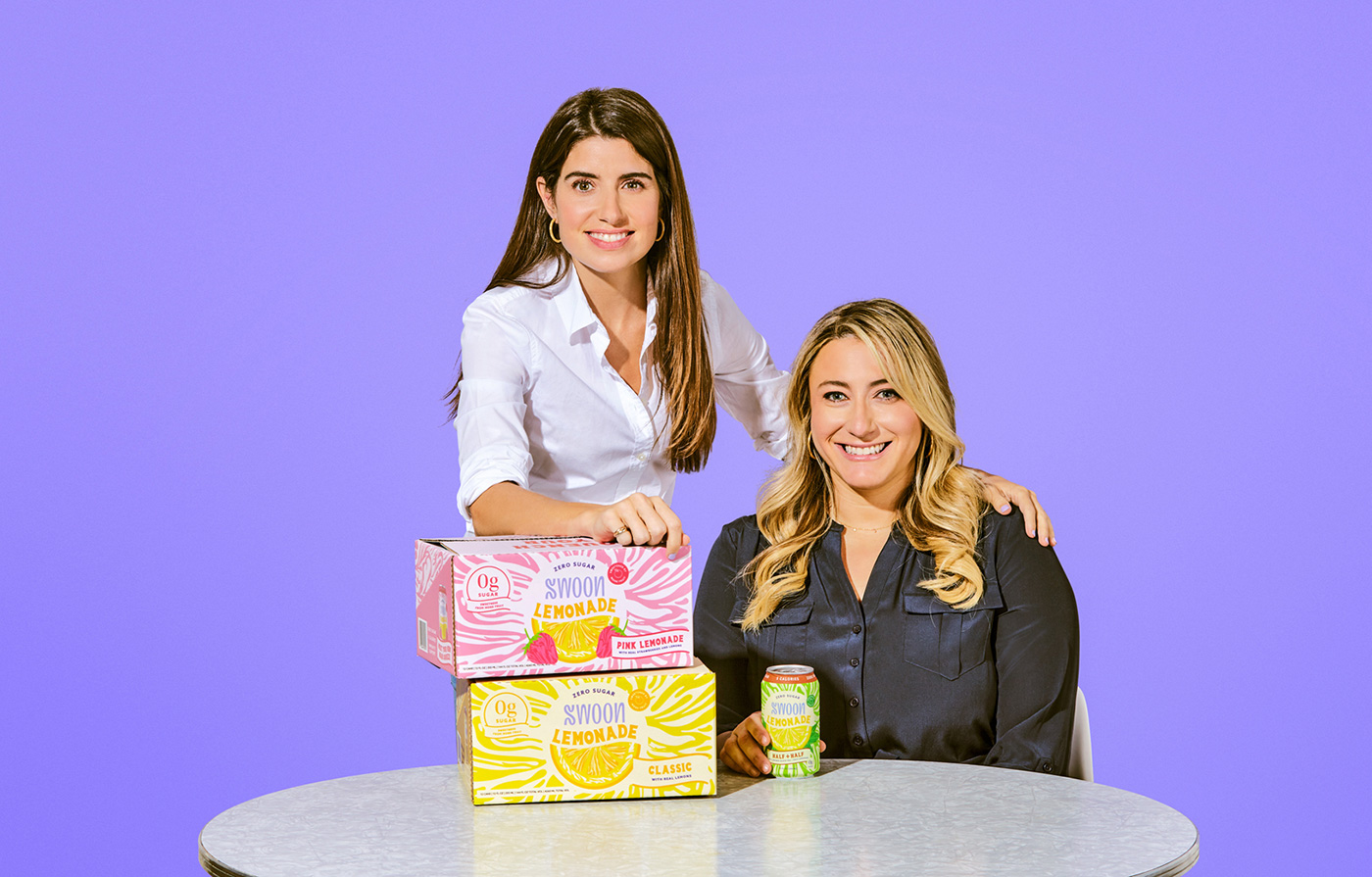 Cristina Ros Blankfein and Jen Ross started with a simple idea: Zero-sugar drinks shouldn't be flavorless. Now, after years of tireless work, they're creating naturally sweet drinks that live up to their name.
Swoon leverages the natural sweetness of monk fruit to craft refreshing drinks that everyone can enjoy. From Peach Iced Tea to Pink Lemonade, every flavor is sugar-free, low-calorie, and — above all — delicious.
Recently, we caught up with Cristina and Jen to learn more about their journey and hear their advice for fellow entrepreneurs.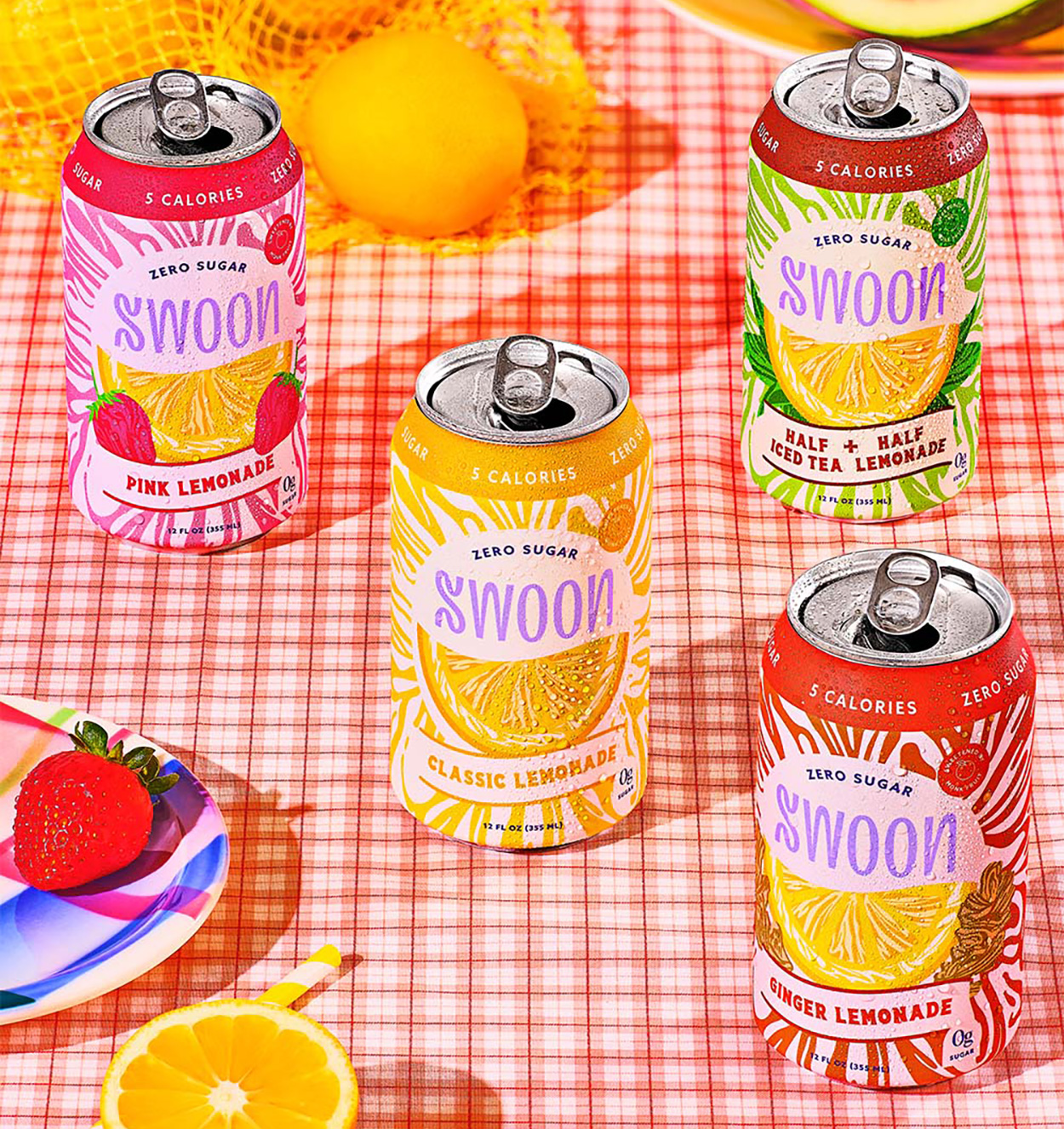 1. Why did you start Swoon?
Swoon is a new take on your old favorites. A tasty, deliciously healthier alternative to the lemonades and iced teas you grew up with. But, at our core, we're so much more than a line of naturally zero-sugar beverages. For us, it's personal.
Jen was diagnosed with Type 1 diabetes at a young age and spent years searching for delicious, zero-sugar drink alternatives. Cristina could relate — as a youngster, she would sneak pink lemonade into her school lunch. Now, as a mom of three, she doesn't want to give her kids a candy bar's worth of sugar in a single drink.
Jen and Cristina wanted to change the idea that zero-sugar means zero flavor. And they didn't want people living a healthy lifestyle to miss out on tasty beverages. At Swoon, our mission is to make people happier and healthier, one drink at a time.
2. What obstacles did you face along the way?
Many! For starters, we've had to balance our openness to feedback with our determination to execute on our plan.
We've learned so much from our customers. Our in-store demos are extremely valuable — they help us really understand who is drinking Swoon, as well as the why and when! And it's so important for us to be open to adjust based on this feedback.
However, it's equally important to stay focused and stick to our plan in order to deliver a consistent product and message to customers. For us, being naturally zero sugar is our true north, and that will never change. Innovation comes from offering customers something that doesn't exist so being contrarian is also how we differentiate!
Knowing when to bend on other elements and when to stick to a plan is one of the hardest challenges that we encounter daily. That's why we listen to customers and pay attention when we hear a lot of the same feedback over a long enough period of time. Then, we take a pause and dive into it.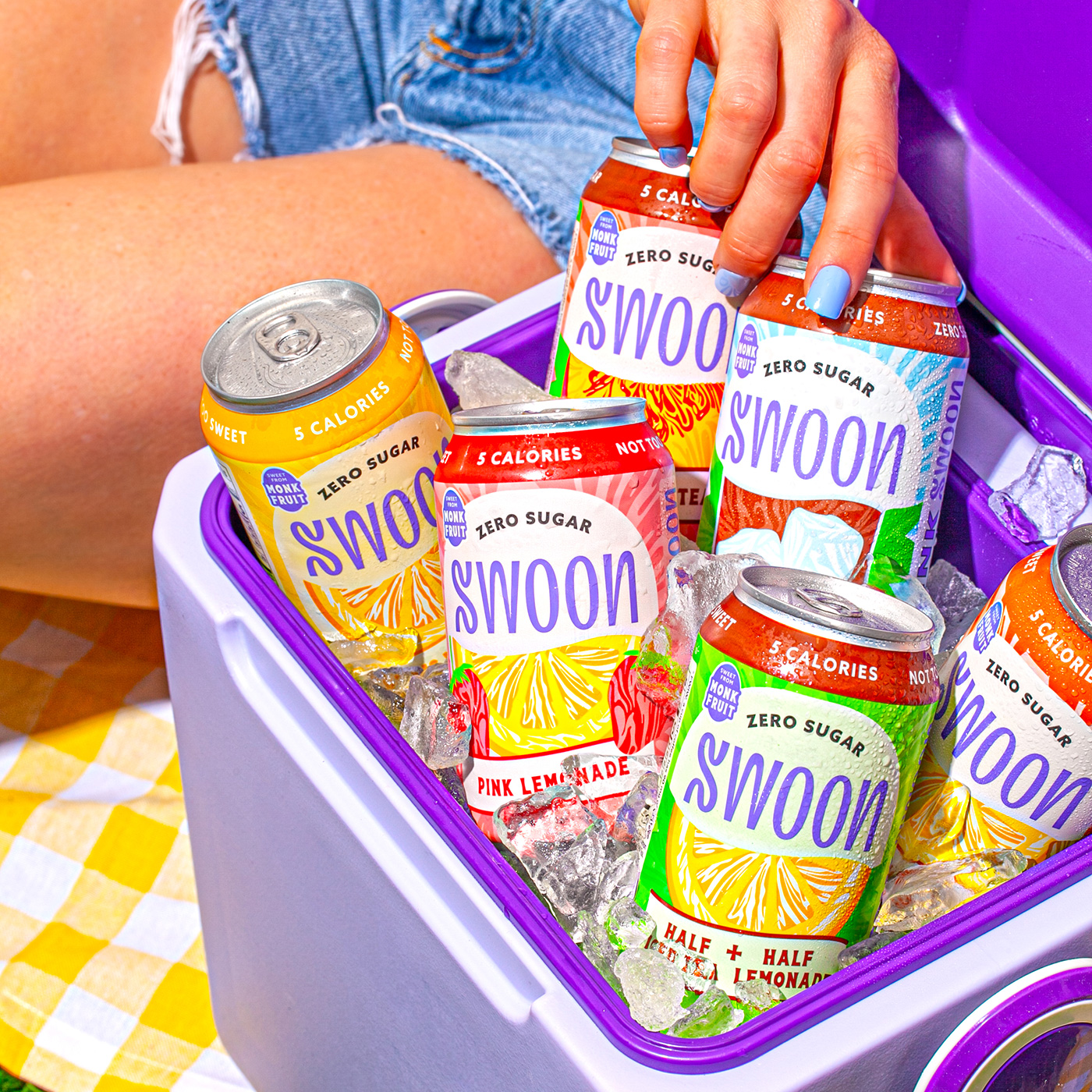 3. What lessons do you have for other entrepreneurs?
Celebrate all the wins! Swoon is all about making people healthier and happier by adding an exclamation point of joy to your day in a drink. So, as a company, we make celebration part of our daily practice.
Entrepreneurship is a rollercoaster with the highest of highs and the lowest of lows because everything feels consequential and personal. Be sure to appreciate the moment every time you achieve the goal. And get excited for the next set of opportunities and challenges.
Remembering to pause and celebrate as a team is so valuable for motivation, goal-setting, and endurance!
4. What's on the horizon for Swoon?
It's been a breakout year for Swoon, but we have a lot on the horizon — we can't wait to roll out all that we have planned for next year!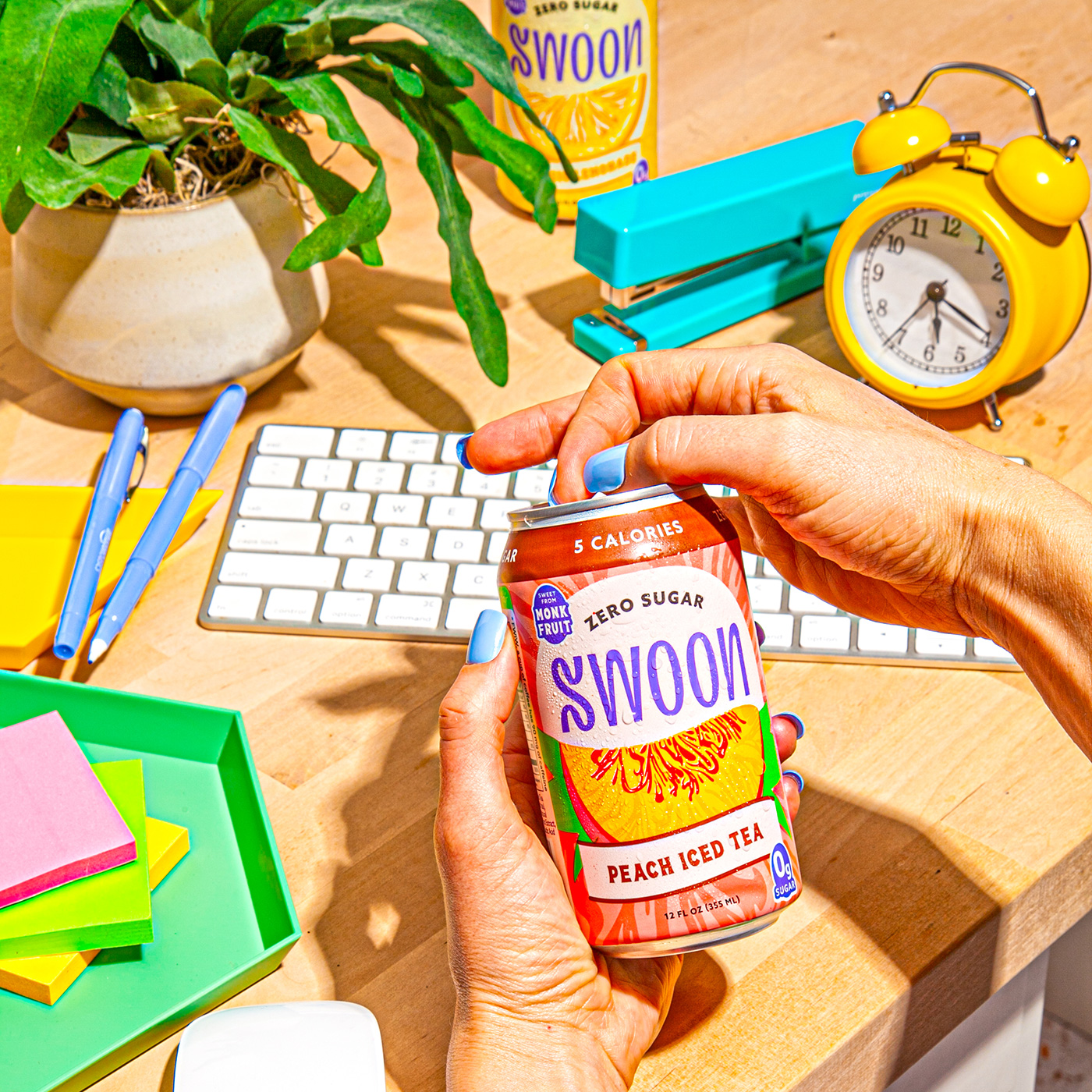 5. How do you keep work/life balance? What drives/inspires you?
We live in NYC, so we try to walk as much as possible to experience our rad city. Jen especially loves her daily walks with her dog on the edge of the Hudson River. Cristina also prioritizes quality time with her kids, whether it's playing Rummikub, watching Taylor Swift clips, or cuddling over bedtime stories.
We're constantly inspired by our interactions with teammates and customers. And, overall, we believe that cutting down sugar will have a huge, positive impact on human health. That's what energizes us on the hardest of days, no matter how many roadblocks we encounter.