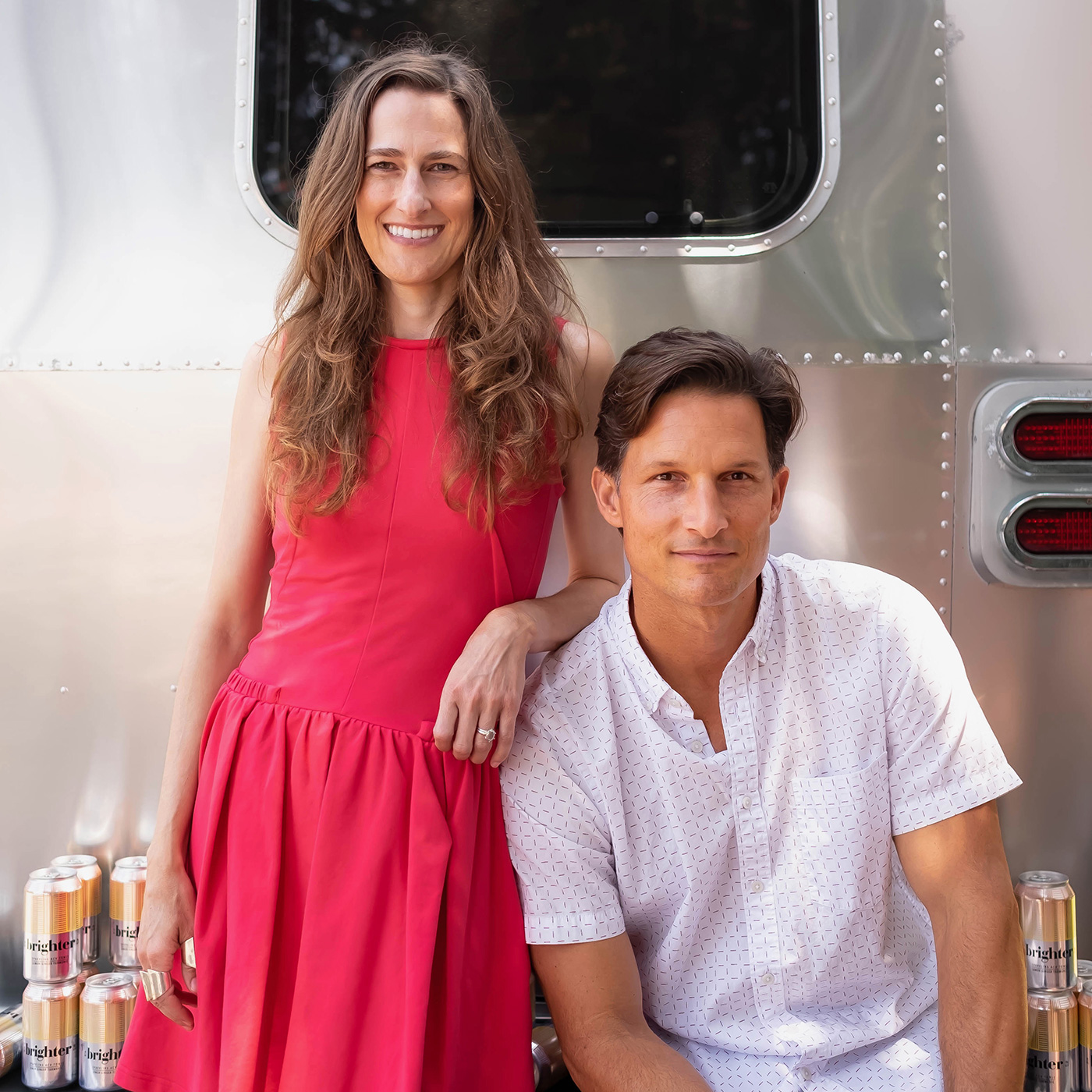 Danny spent his career working with specialty grocers to expand California's farm-to-table movement. Elizabeth was a health-focused journalist who evangelized apple cider vinegar to readers everywhere. Together they made the perfect mix, both personally and professionally.
Brighter Tonic shook up the wellness space with delicious drinks made from pure, organic ACV. Stir them in cocktails or serve them straight — they pair perfectly with gin or the gym.
Recently, we caught up with Danny and Elizabeth to learn more about their journey and hear their advice for fellow entrepreneurs.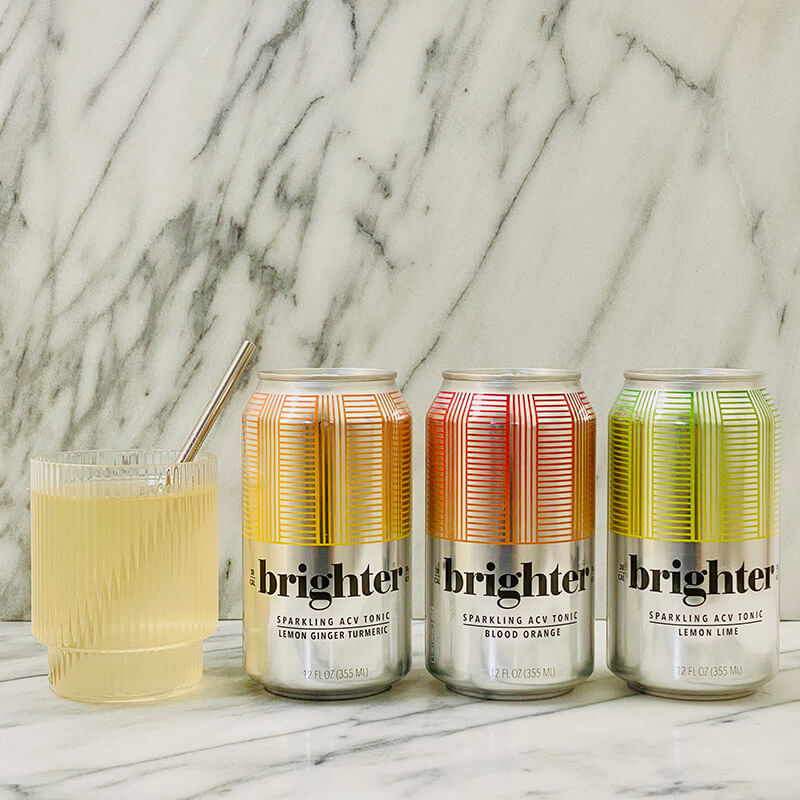 01 Why did you start Brighter Tonic?
We wanted a refreshing and functional sparkling drink that was low in sugar and made with clean ingredients. The options we found were too sweet and artificial, so we made our own lighter and brighter tonic!
We began tinkering with organic apple cider vinegar in our Santa Monica kitchen, dabbling with drinking shrubs before perfecting our vibrant, ready-to-drink ACV. The end result was bold in flavor with no refined sugar, sugar alcohols, or unspecified "natural" additives, thanks to micro amounts of low glycemic maple syrup.
Since then, we've launched with three refreshing plant-based flavors: Blood Orange, Lemon Ginger Turmeric, and Lemon Lime. Each can — modern in design and inspired by our beloved travel trailer — has 30 calories and a daily dose (30 grams) of organic ACV.
02 What obstacles did you face along the way?
Before we launched, ACV was mostly sold in drab glass bottles at corner health food shops. So, in order to get the benefits of prebiotics and gut-boosting acetic acid, people had to muscle down sour ACV shots or mix it in water. Still, we refused to mask the vinegar with fake flavors or concentrates, so it took a while to perfect our recipe. We also wanted our ACV to be pre-measured, pre-blended, and easily accessible, so we had to be extra meticulous.
The pandemic lockdowns complicated things further, because we couldn't offer Brighter Tonic samples to new customers. That didn't deter us though — we're out to change hearts and minds, one drink at a time.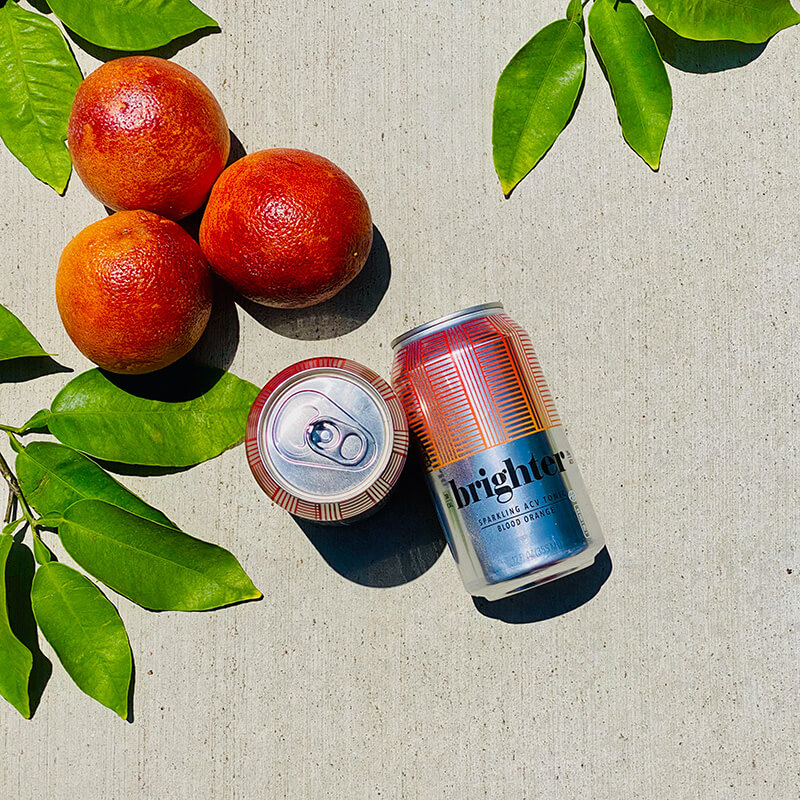 03 What lessons do you have for other entrepreneurs?
When you embrace the learning process, every day puts you one step closer to success. For us, that means connecting with customers on a daily basis to understand what they like and dislike. We've also learned a great deal about distribution, what it takes to get on shelves, and different approaches to health. Your business education never stops as an entrepreneur and it's vital for continued growth.
We also learned that you have to order tops when you order cans for production!
04 What's on the horizon for Brighter Tonic?
Our drinks initially came in 8 oz. cans, but we people wanted more tonic. That's why we've launched our new 12 oz. cans!
Beyond that, we're constantly innovating to share the benefits of organic ACV with as many people as possible. Whether you need an afternoon refresher, post-workout thirst quencher, cocktail mixer, alcohol alternative, or detox jump-start, Brighter Tonic has you covered.
We also have another great new flavor in the works — we can't wait to share it with you!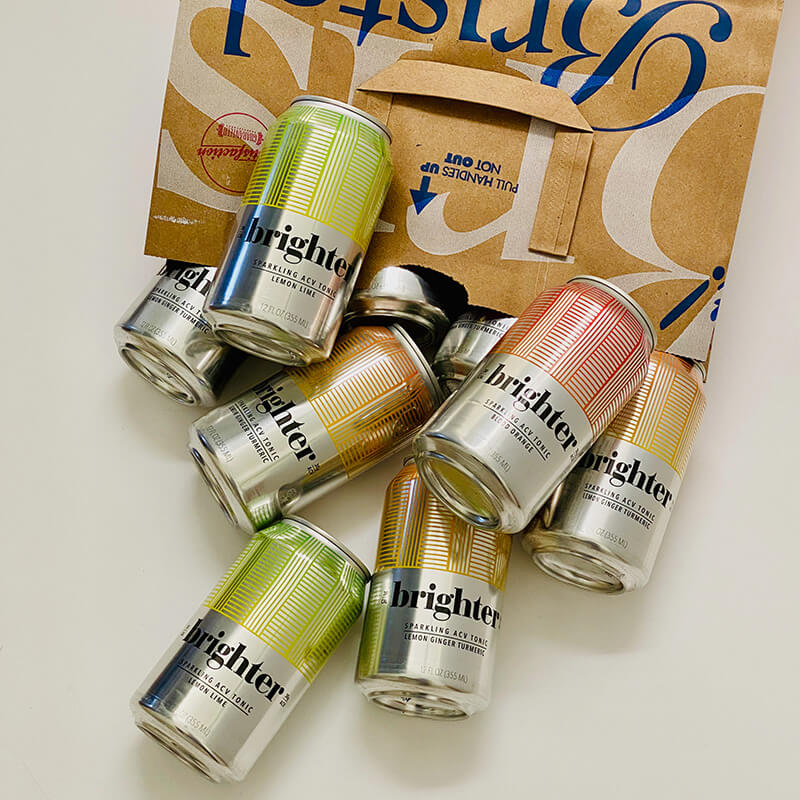 05 How do you keep work/life balance? What drives/inspires you?
We balance out the long work weeks (and work-weekends) with high-intensity workouts, running along PCH, and surfing in Malibu. We also close our laptops occasionally to enjoy a tonic drink or mocktail together…does that count as a break?
We're inspired by the potential of functional foods and drinks. They have the potential to be more impactful than ever, particularly since they're displacing sugar-laden sodas and snacks. In the larger picture, we see a connection between fundamental health and privilege. We have an opportunity to improve the wellbeing of people everywhere and that continuously drives us to work even harder.
Tags