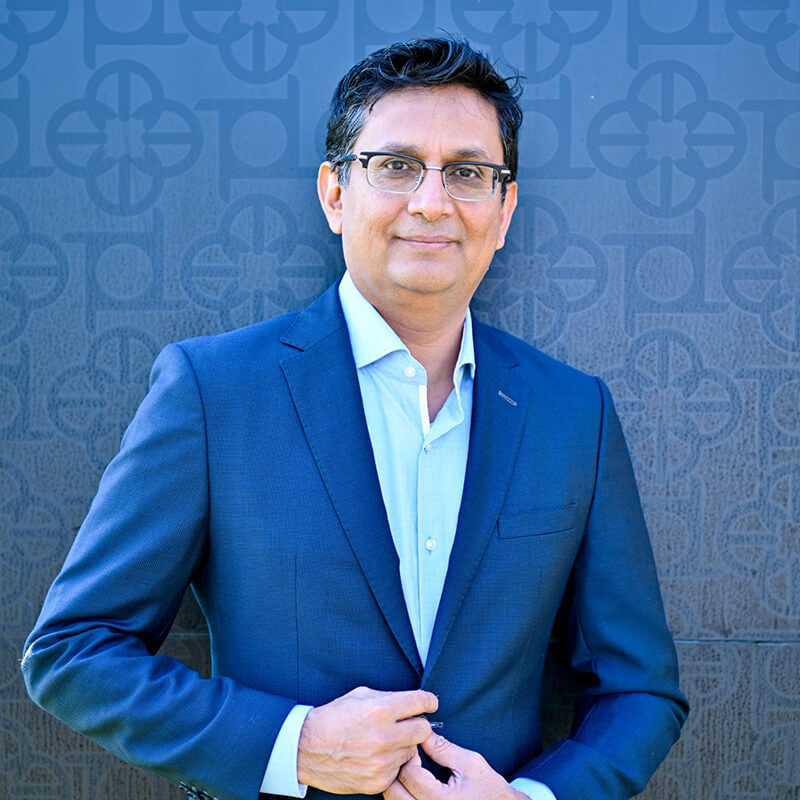 This "big family with big flavor" wanted to share their favorite Indian dishes with people from all walks of life. Decades later, they can proudly say they've achieved their goal, all while staying true to their time-honored recipes.
Can't take the 20-hour flight to New Delhi? Deep Indian Kitchen's scratch-made samosas can bring authentic flavor to your table in mere minutes. Meanwhile, every meal gives back to their homeland by supporting rural India's underprivileged children.
Recently, we caught up with CEO/second-generation leader Deepak Amin to learn more about his journey and hear his advice for fellow entrepreneurs.
01 Why did you start Deep Indian Kitchen?
It all started over 40 years ago in my family's garage. Our dream was to provide Indian Americans with truly authentic Indian food. Before long, our products were offered in Indian stores nationwide. Inspired by our rapid growth, I believed that we could bring our cuisine to all types of stores across the U.S.
There was a growing demand for Indian food, thanks in large part to Millennials and Gen Z consumers. They wanted to know everything about their food — where it comes from, what's in it, and whether the flavors are authentic. And, when they went beyond the standard Italian, Mexican, and Chinese fare, we saw dishes like Chicken Tikka Masala on more and more restaurant menus.
Clearly, people were ready to explore Indian food at home. So, in 2019, we brought our entrées, samosas, and naans to adventurous foodies everywhere. Deep Indian Kitchen makes our cuisine accessible to everyone while staying true to our family's authentic recipes.
02 What obstacles did you face along the way?
We wanted our new brand to showcase the very best in Indian flavor, but it's hard to choose from so many delicious dishes! Our Potato & Pea Samosa — one of my personal favorites — is made by hand in India. That way, we're able to use a finer pastry dough for a perfectly crisp, golden shell. It took a lot of planning, but we managed to bring them stateside and preserve that unrivaled eating experience.
Of course, COVID also impacted our business and our employees. Our people are incredibly important to us. And, since we make everything from scratch, we had to be diligent about our production process. That meant new cleaning procedures, social distancing protocols, and air filtration systems in all of our kitchens.
By protecting our people, we were able to keep our facilities open and the supply chain moving, even as demand spiked significantly. I'm proud to say that we were able to look out for our employees and our customers throughout the pandemic.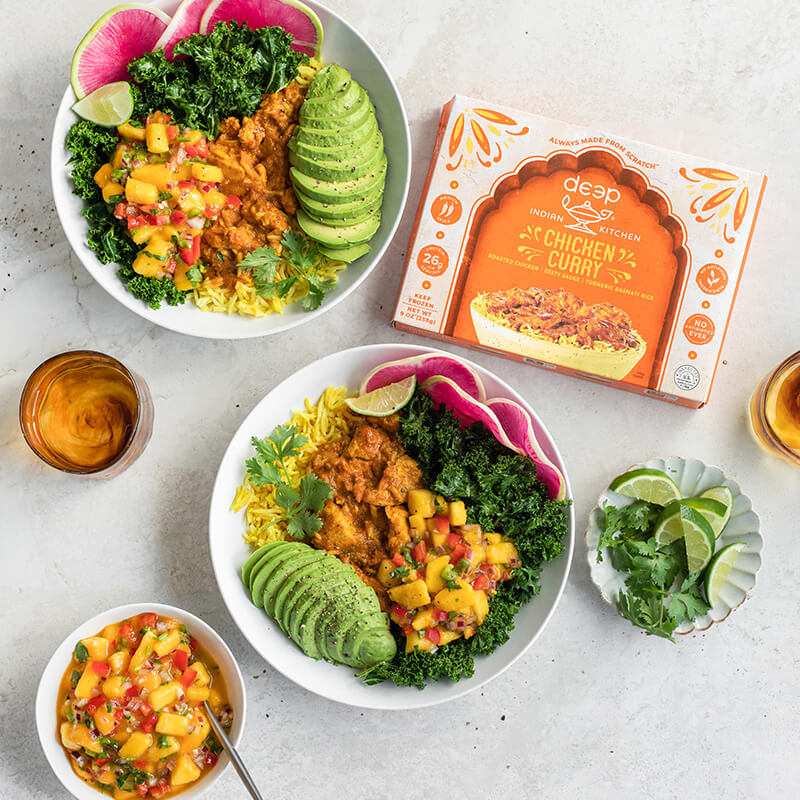 03 What lessons do you have for other entrepreneurs?
Start with products that people need. When we examined the broader marketplace, we found a serious lack of Indian options in stores. The few existing offerings were usually overly simplified or Americanized — nothing like the experience we enjoyed at home or at authentic restaurants.
It's also important to educate your consumers on what makes your products special. For example, our Chicken Tikka Masala takes ten hours to prepare! We share details like that on our packaging to share the experience of dining in our own kitchen.
04 What's on the horizon for Deep Indian Kitchen?
Our Potato and Pea Samosas just landed at Bristol Farms, so we're incredibly excited to share this handmade gem with your customers! It's one of the first items I recommend to people, because it gives you the heat and sweetness of our chutney, all wrapped up in the lightest, flakiest pastry shell possible. They're great as a snack or as an appetizer for a full-on Indian feast at home.
That's why we're developing even more dishes to help you create a "full" plate. We're also developing even hotter flavors, because our customers say they're craving even more heat! We can't wait to share all of these new items with you.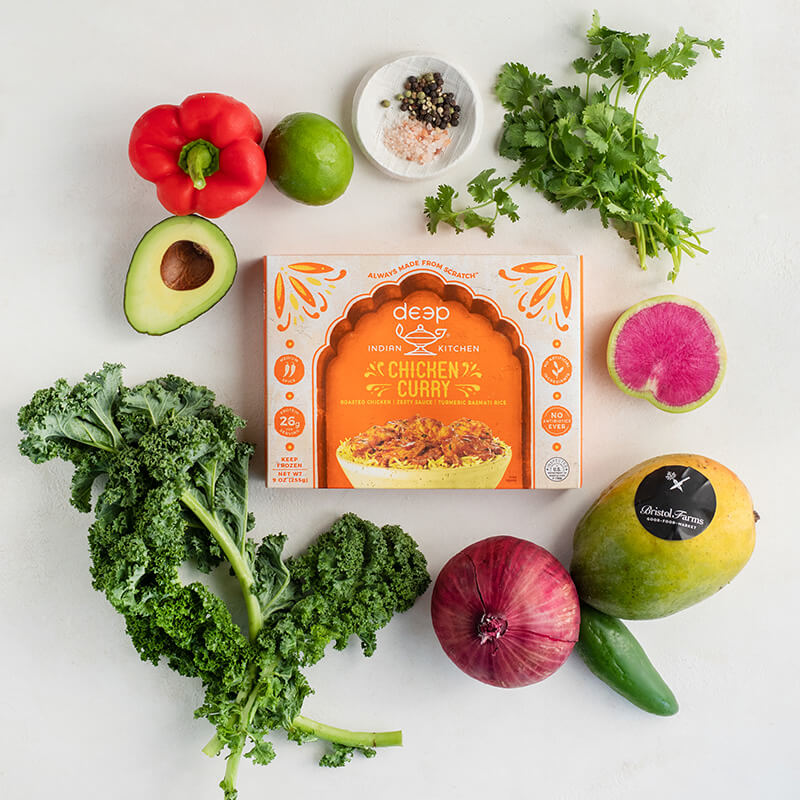 05 How do you keep work/life balance? What drives/inspires you?
I have my wife, kids, parents, and many more family members actively involved in everything we do. That includes our daily operations, recipe development, and our charitable foundation. It's all pretty intertwined, but I'm so lucky to be with my family all the time. Don't get me wrong — our days are really busy, but we are always laughing and having fun along the way!
I'm a trained food scientist, so I'm always inspired by the incredible flavors that emerge from our test kitchen. From there, it's my job to produce it on a mass scale with the same exceptional quality.
I'll never get tired of seeing someone try my family's recipes for the first time, especially when they've never had Indian food before! I'm excited to share the best of India with even more people across America.