Beyond Meat combines expert innovation with simple, GMO-free ingredients to change the way we eat. From burgers to crumbles, these plant-based alternatives satisfy every craving. Meanwhile, they're positively packed with protein — sometimes, even more than their animal counterparts.
Los Angeles-based founder Ethan Brown is on a mission to put better food on our plates and ensure a healthier planet for generations to come. Recently, we caught up with Ethan to learn more about his journey and hear his advice for fellow entrepreneurs.
01 Why did you start Beyond Meat?
I have always been driven by the urgency of issues around me: climate change, human health, constraints on natural resources and animal welfare. I began to realize that with one small change – shifting the protein at the center of the plate to plant-based meat – we could positively impact all four of these issues, which drove me to start Beyond Meat.
02 What obstacles did you face along the way?
While it makes our team's job more difficult, I believe our commitment to using only simple, plant-based ingredients without GMOs or bioengineered ingredients is the right one as it's rooted in delivering what consumers expect from the category: healthier meat options for themselves and their families. We believe that just because you can add something, doesn't mean you should. Our most popular product is the Beyond Burger, a plant-based burger that's designed to deliver the delicious taste and texture of a beef burger but comes with the added benefits of plant-based meat: more protein and iron than 80/20 beef, but with 35% less saturated fat and no cholesterol.
03 What lessons do you have for other entrepreneurs?
One piece of advice I have for those trying to solve big issues is to really marinate in the problem, try to figure out exactly what you're trying to solve and how you uniquely can help solve it. Stick to a problem that you feel strongly about on a personal level because then you'll work hardest to solve it.
04 What's on the horizon for Beyond Meat?
We want to ensure that people everywhere have access to the nutritional and environmental benefits of plant-based meat. We have three core platforms for innovation, beef, poultry and pork, and we will continue to innovate across these platforms towards our ultimate goal of building meat from plants that is completely indistinguishable from its animal protein equivalent.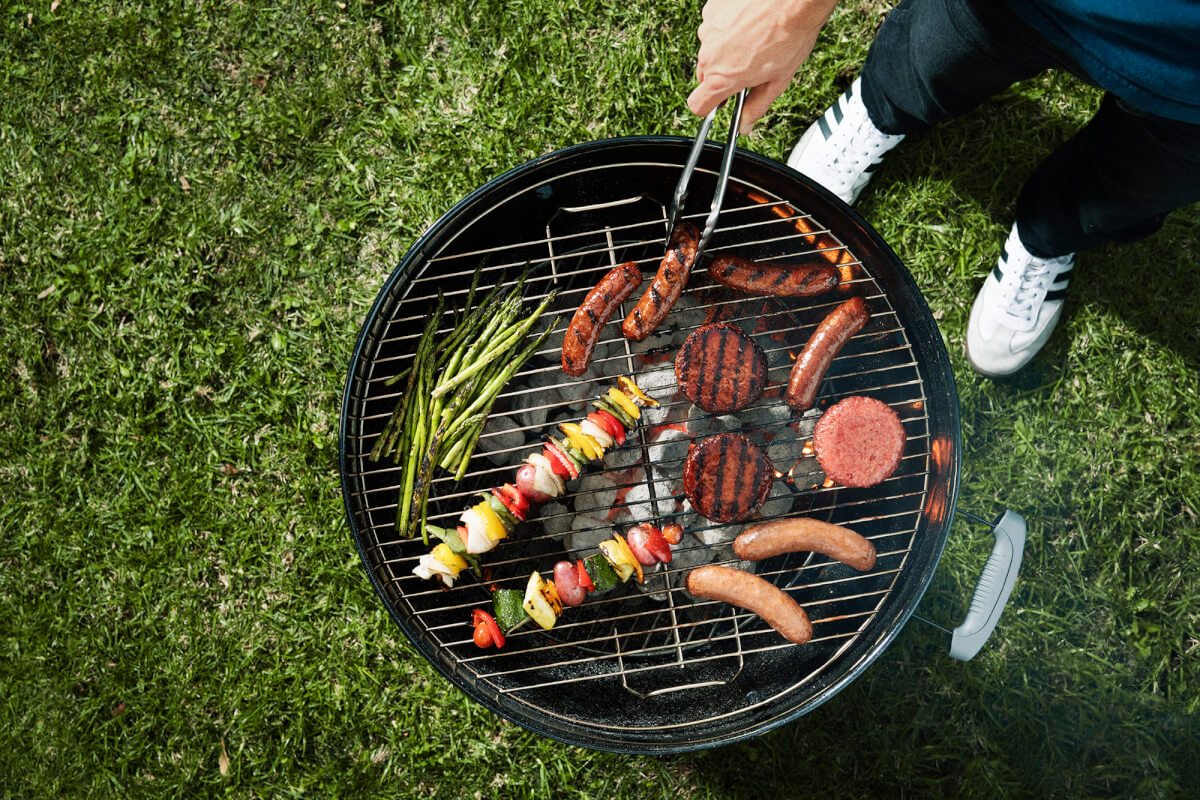 05 How do you keep work/life balance? What drives/inspires you?
To keep myself mentally sharp and focused, I've found that daily exercise is critical, whether it be doing the rowing machine or playing a game of basketball with my son. After switching to a vegan diet, I noticed I had less swelling and wasn't sore which made me realize that the best approach to fighting inflammation is to avoid it in the first place. This realization mirrors the trend we're seeing among professional athletes who are turning to plant-based diets at a quickening pace for the performance benefits. Our ability to enable people to continue eating what they love while doing so in a way that's better for themselves and the planet, is what drives us at Beyond Meat.
Tags