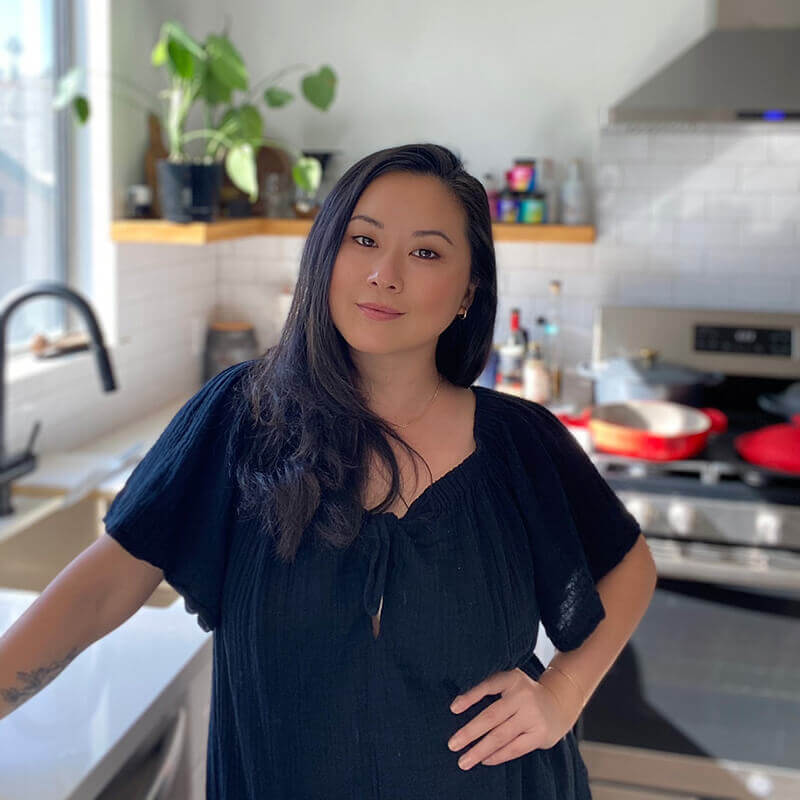 There's a purpose and a reason behind everything Jing Gao does, down to the name of her brand. Fly pays tribute to her hometown of Chengdu, where delicious hole-in-the-wall restaurants attract people like flies. Jing, meanwhile, is the birth name that she recently reclaimed after going by Jenny for decades.
Jing founded her company after she found inspiration in Chengdu's bold Sichuan cuisine. However, Fly By Jing is "not traditional, but personal." While Jing's Sichuan Chili Crisp hits all the beloved spicy, crispy, and tingly notes, it also stands as the first ever 100% all-natural chili sauce.
If you're a heat-seeker or an umami-lover, you'll want this Sichuan Chili Crisp on top of every savory dish. Or, if you're as adventurous as Jing herself, you can even swirl it into Ice Cream Sandwiches for a decidedly not-vanilla treat.
Recently, we caught up with Jing to learn more about her journey and hear her advice for fellow entrepreneurs.
01 Why did you start Fly By Jing?
Fly By Jing started as an underground supperclub, where I'd travel all around the world with a suitcase full of Sichuan ingredients. My all-natural Sichuan Chili Crisp was often the base of my dishes and people's eyes would light up when they tried it. Even if people weren't familiar with the flavors, they had an instant connection to it. I knew I was on to something, so I had the idea to launch my own packaged food brand.
Turns out my hunch was right. I launched with the chili crisp and had the most successful Kickstarter campaign of any food brand to date. That really set Fly By Jing off on its journey.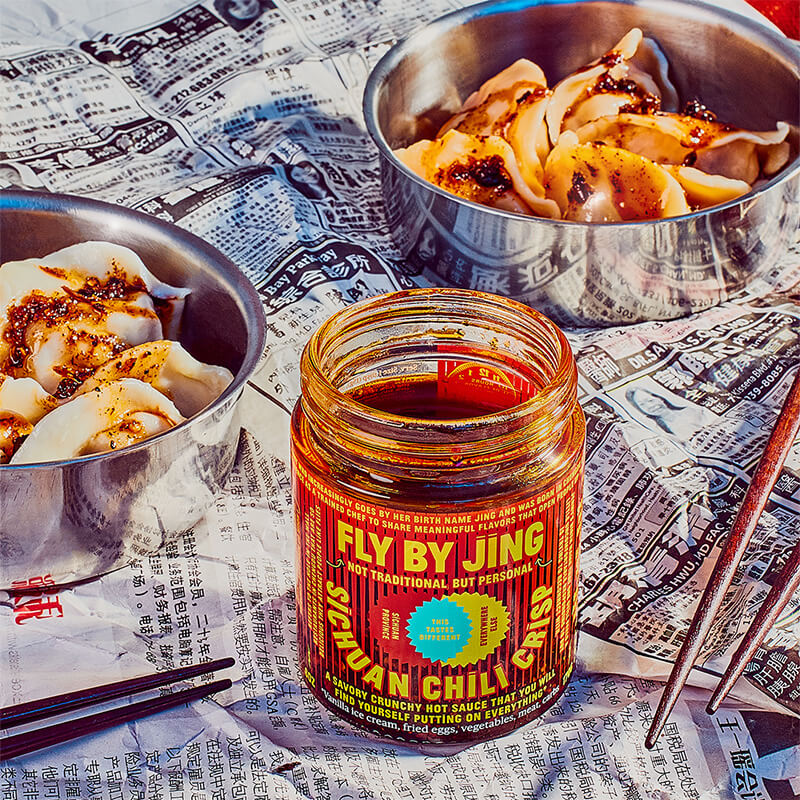 02 What obstacles did you face along the way?
I've faced plenty of obstacles, from investors telling me they didn't believe that our products would be successful, to COVID supply chain issues. Still, we stayed true to our mission of elevating the conversation around and perception of Chinese food in the West. That helped me to stay the course and push through, despite the doubters out there.
03 What lessons do you have for other entrepreneurs?
First, find good mentors. There's always someone else that has gone through exactly what you're going through and they can offer solutions to help. I also tell other entrepreneurs to slow down and enjoy the process — I wish I'd done that a little bit more during the first couple of years of Fly By Jing!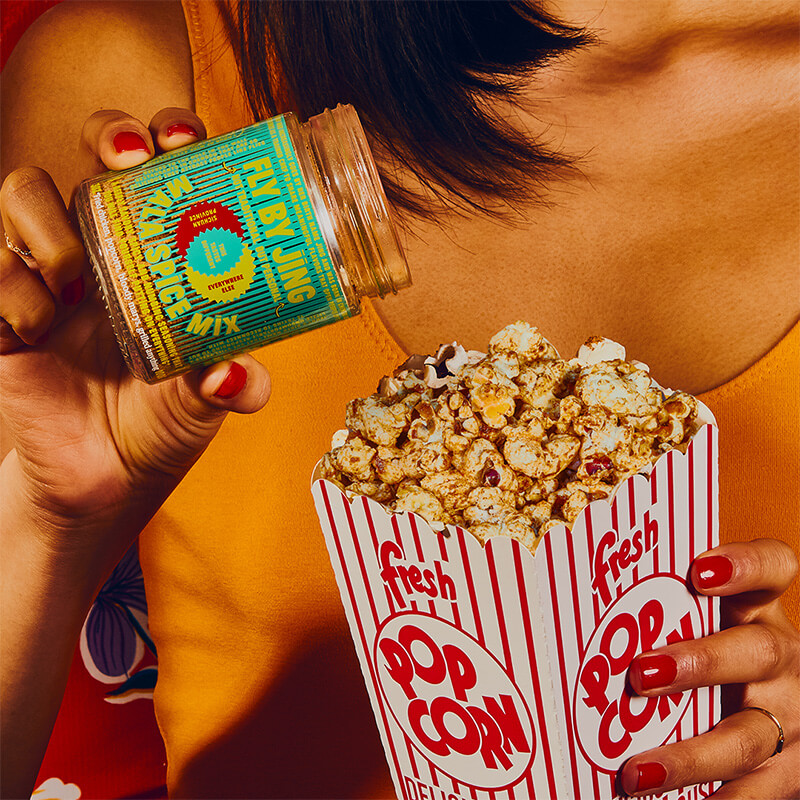 04 What's on the horizon for Fly By Jing?
We're so excited to continue our retail expansion with the partners we love like Bristol Farms. We also have some really delicious new products in the pipeline for 2022 — stay tuned!
05 How do you keep work/life balance? What drives/inspires you?
I try to take little getaways whenever I can, whether it's a weekend in Mexico or a trip to the desert. Getting away helps me reset and refresh after some of the crazy busy weeks/months/years I've had. It also helps to recenter my thinking on how we're going to get these incredible Chinese flavors onto grocery store shelves and into every kitchen. That's the goal that keeps me going.