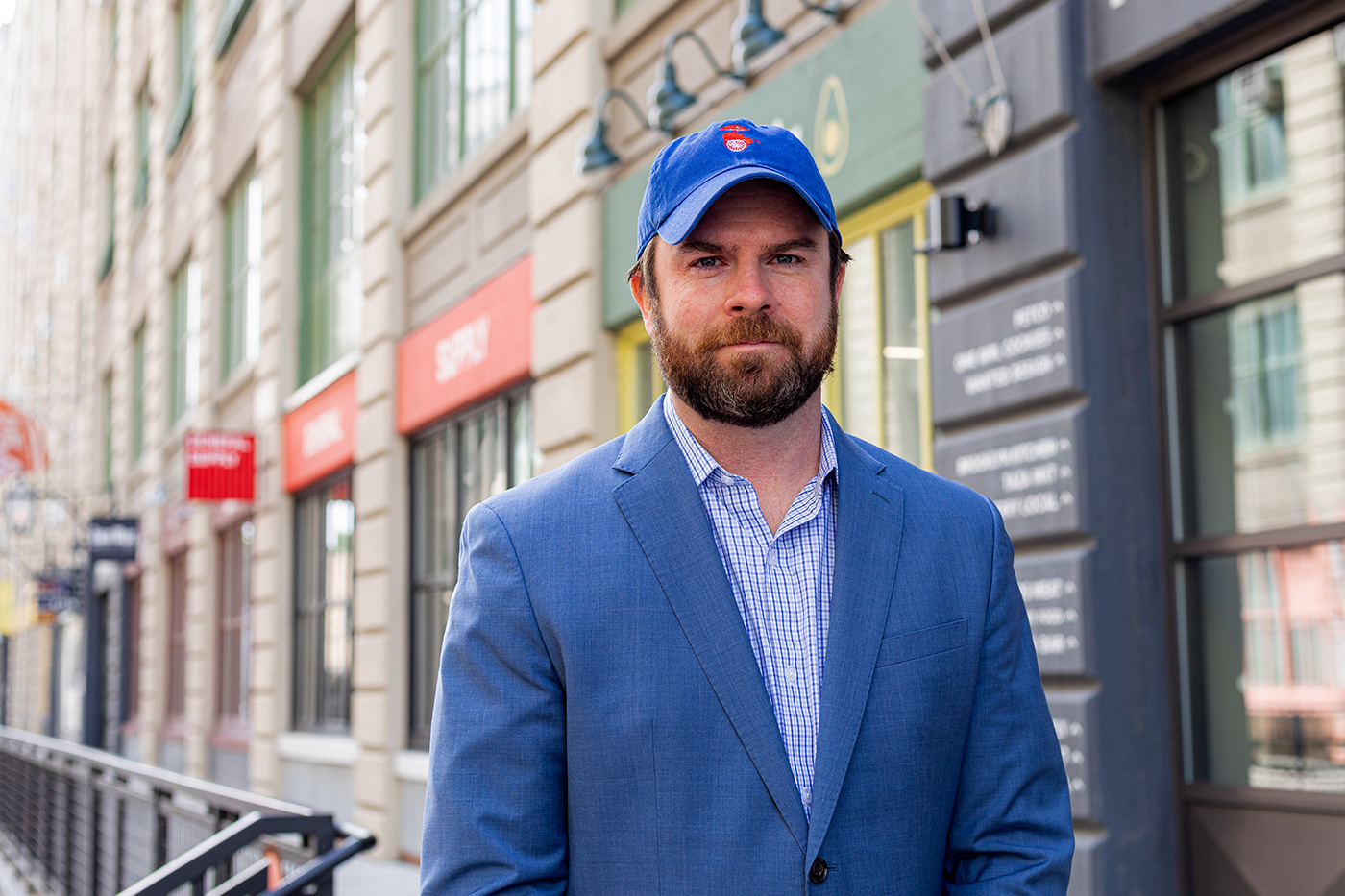 In 1867, German immigrant Charles Feltman invented hot dogs to give beachgoers a convenient way to snack, sans silverware. Then, in 1916, Feltman's employee Nathan Handwerker quit to open up his own shop nearby. While Nathan's frankfurters became famous, Charles' original Coney Island stand shuttered in 1954.
As historians and hot dog lovers, the Quinn Brothers vowed to set the record straight. Today, Joe and Michael's natural all-beef hot dogs honor the Feltman's legacy while paying tribute to their late brother Jimmy.
Recently, we caught up with Joe to learn more about his journey and hear his advice for fellow entrepreneurs.
01 Why did you start Feltman's of Coney Island?
Growing up in Southern Brooklyn, we heard all the stories about Charles Feltman, the man who invented the hot dog and went from a simple Coney Island cart to the world's largest restaurant. Then, a Feltman's bun slicer named Nathan Handwerker opened a competing stand across the street. After the Great Depression, Feltman's would eventually close while Nathan's went on to become Nathan's Famous.
As young boys, my brothers and I dreamed of bringing the Feltman's brand back, but that dream came crashing down on 9/11 when Jimmy was killed in the World Trade Center. In 2015, after I finished Army tours in Iraq and Afghanistan, Michael and I shook hands on committing to bring Feltman's back in honor of our brother Jimmy.
As fathers of young kids, we firmly believe that food — and hot dogs, in particular — can be all-natural and taste great. Our mission is to inspire families to eat natural food, one hot dog at a time.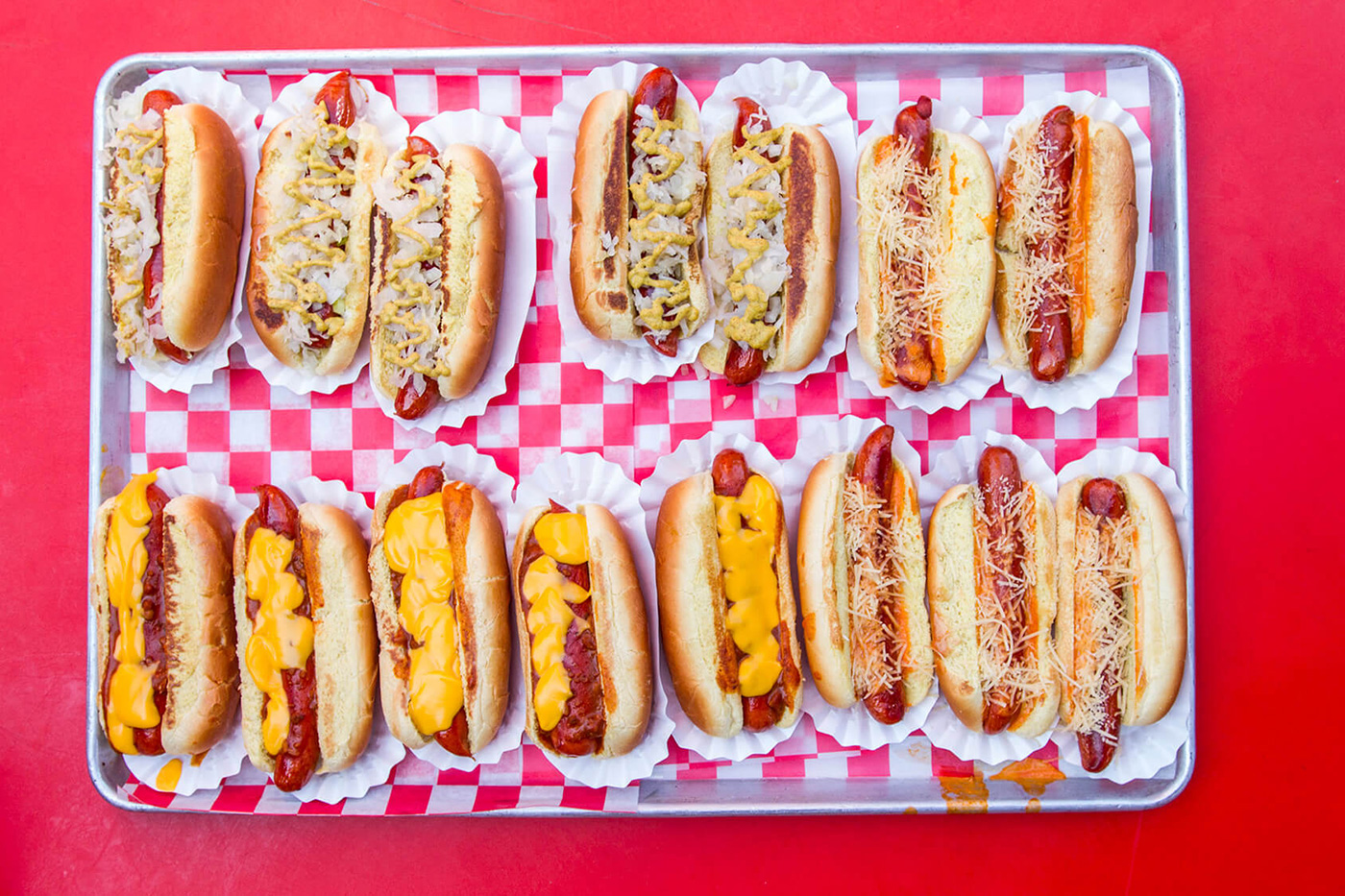 02 What obstacles did you face along the way?
What obstacles didn't we face along the way? Starting a company is always hard, but natural food (meat) is especially challenging, because it has a short shelf life and requires refrigeration.
Our main obstacles were distribution and brand awareness. These are common problems for most founders, and they're still challenges we face to this day. However, we knew we had a great product. As Scott Lynch of Gothamist declared early on, "It's most likely the best hot dog you'll ever eat in your life." So, marketing our product and getting it on the shelves continues to be a challenge. Still, we've made great strides. Eventually, everyone will know that Feltman's is the best damn hot dog.
03 What lessons do you have for other entrepreneurs?
Start with an e-commerce platform to get the product in people's hands. Receiving hot dogs in the mail was not really an attractive thing for people back in 2015-2016, but we did it anyway — Michael shipped hot dogs from his 300 sq. ft. apartment. That allowed us to build word of mouth buzz before the product actually hit shelves in great retailers like Bristol Farms.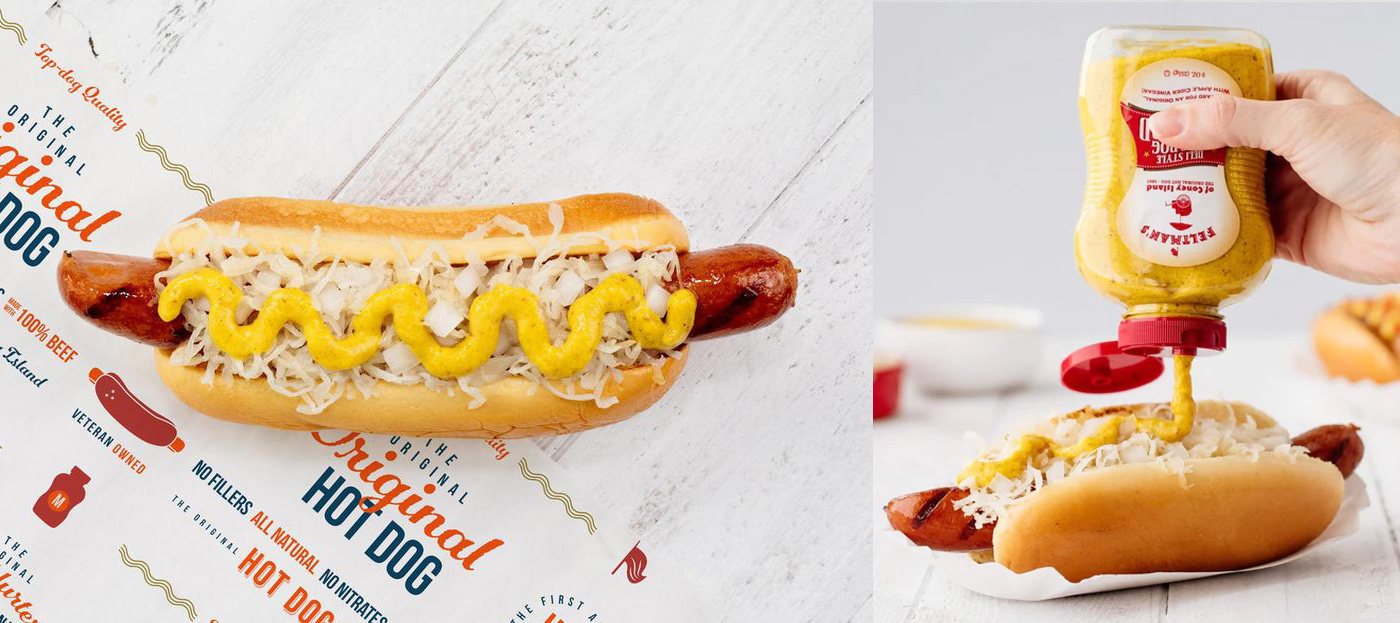 04 What's on the horizon for Feltman's of Coney Island?
Feltman's has so many great things happening right now. Still, we want to create new products and sports partnerships. We have the greatest mustard you'll ever taste — it pairs perfectly with our hot dog and it's finally getting the attention it deserves.
Recently, Feltman's became the official hot dog of the NHL's Florida Panthers. It's been an exciting partnership — they made the playoffs this year and it's obviously because of our hot dogs. I think more sports partnerships are in the works, so stay tuned!
05 How do you keep work/life balance? What drives/inspires you?
My brother Jimmy. He gives me perspective in life and drives Michael and I to fight on when things get difficult. He was only 23 years old when he was killed on 9/11. So, whenever things get hard, I think of him and ask myself, "How hard is it, really?"
My wife and I also have three kids under the age of four, with my son being named after our brothers. I try like hell to tuck them in bed every night and it really centers me.
As far as the hot dog company is concerned, Michael and I made a pact to do this in honor of our brother. Other companies have greater reach and resources, but because of that pact — because of Jimmy — we'll never stop. Jimmy drives us. He's our competitive advantage.
Tags