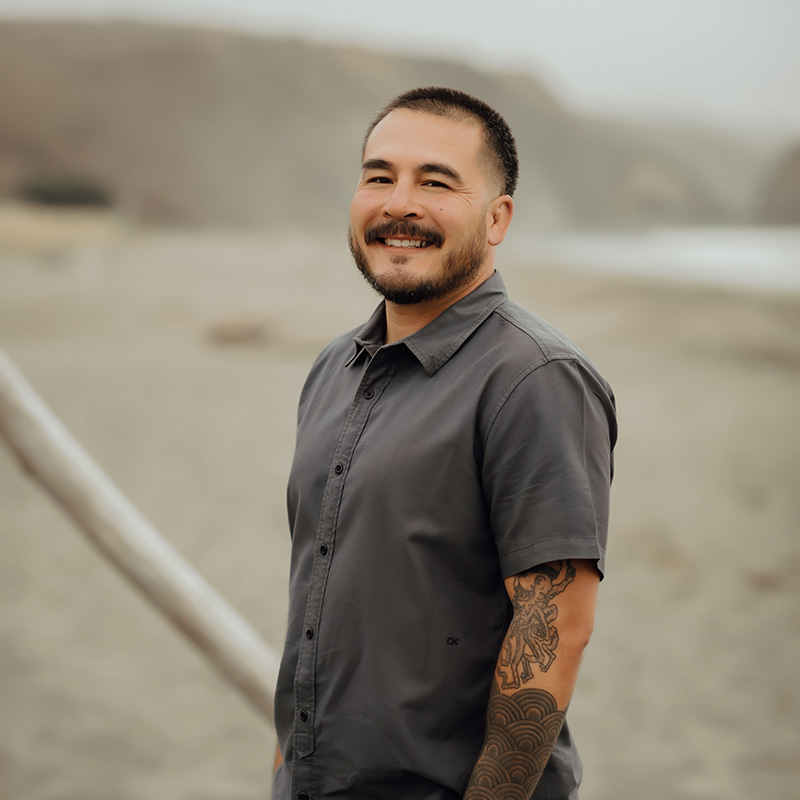 Justin Gill started the business but he readily admits that his Bachan (grandmother) laid the foundation. For starters, she's responsible for the uniquely sweet and savory recipe that has delighted families everywhere. She's also the source of the company's core pillars — better known as Bachanisms.
Because "family comes first," Justin kept true to tradition with clean ingredients and zero preservatives. He didn't listen to the doubters who said it couldn't be done on a large scale. Instead, he chose to follow Bachan's advice. "You be the good one," she said. "And don't worry about them!"
Recently, we caught up with Justin to learn more about his journey and hear his advice for fellow entrepreneurs.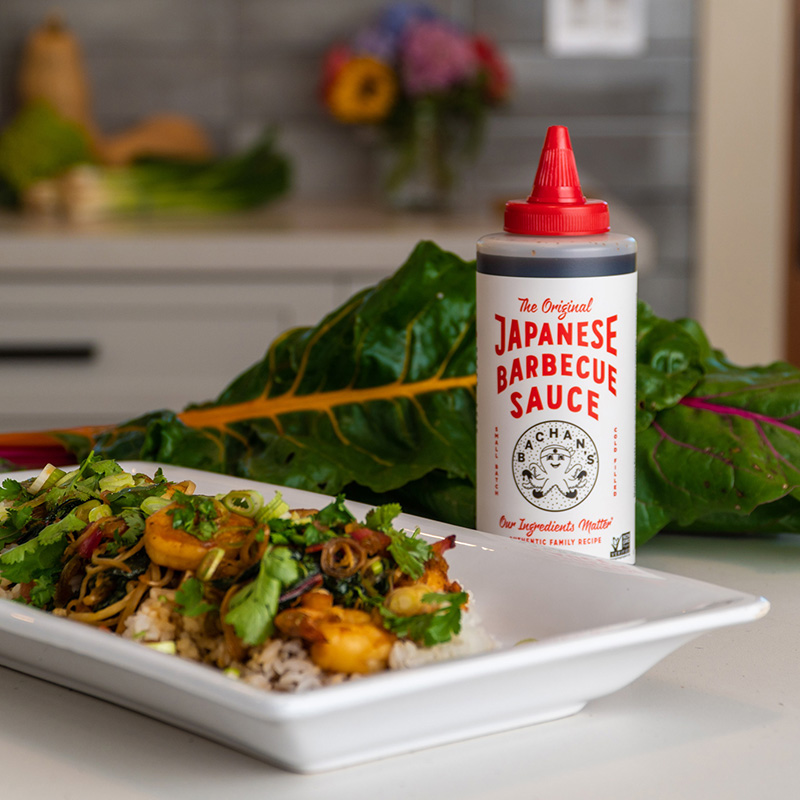 01 Why did you start Bachan's Japanese Barbecue Sauce?
I started Bachan's because we had this multi-generational family recipe that people absolutely loved. It was unlike anything else in stores. I saw our sauce as an opportunity to honor my family, set an example for my children, and share a product that brings families together around the dinner table, so I went all in.
02 What obstacles did you face along the way?
What obstacles didn't we face along the way? We encountered issues all day, every day, but that just comes with the entrepreneurial journey. You have to be comfortable with solving hard problems; otherwise you won't succeed.
Our greatest challenges came during the formulation of our flagship product, The Original Japanese Barbecue Sauce. It took six years from start to finish before I finally launched the product and our brand. I refused to settle for anything less than a true representation of the sauce that I grew up with.
Meanwhile, co-packers and formulators told me I had to pasteurize and water down our sauce to lower the cost. I tried doing it their way, but that completely changed the flavor and ruined the sauce. That's when I took the formulation into my own hands — 49 iterations later, I had a cold-filled, shelf-stable version of my family recipe. All of that hard work paid off because our sauce stands out in the crowded condiment category and people truly love it.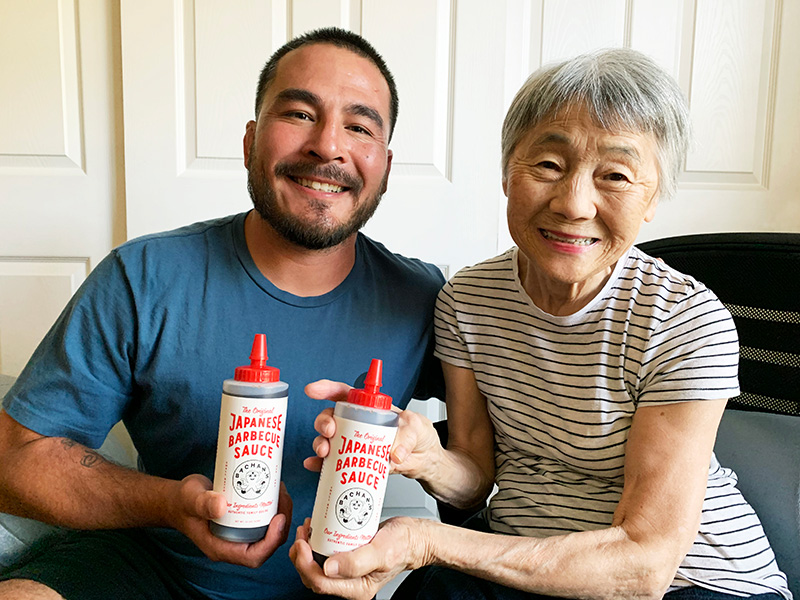 03 What lessons do you have for other entrepreneurs?
At the risk of sounding cliché, you have to love what you do. Otherwise, you will burn out, because entrepreneurship takes a ton of work. You also have to have the perseverance to keep going when you run into obstacles or naysayers. Of course, in order to endure all of those challenges, you have to be passionate about what you are doing. That may be pretty general advice, but it's crucial.
It's also critical to be yourself and ensure that your product expresses who you are. Keep your blinders on as much as you can when you have a vision. Sure, you can pop your head up to see what others are doing. Just don't overdo it, because that's how you end up with a copycat, unauthentic brand.
04 What's on the horizon for Bachan's Japanese Barbecue Sauce?
We are deeply inspired by the Kaizen philosophy, which is rooted in the relentless pursuit of incremental improvement. We're always working towards creating a better experience for our customers.
Specifically, we're working on some new additions to our family of sauces. We aren't a brand that will ever have a giant product line, but customers can trust that everything we offer will meet our high standards.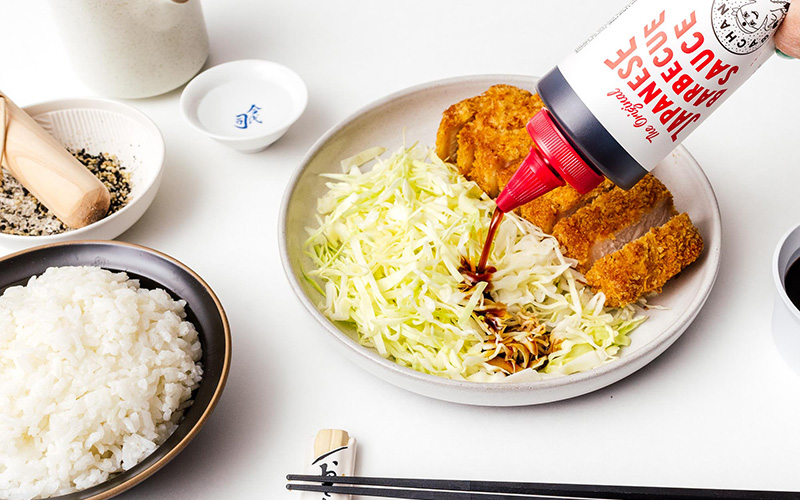 05 How do you keep work/life balance? What drives/inspires you?
Work/life balance is something I have to consciously focus on. When I don't, things quickly get out of balance on the work side. I rarely achieve perfect balance, but I try to make up for it by being as present as possible when I am with my family. And, when we take trips together, I make sure they really count.
My family always inspires me — I want to be a role model for my daughters and be the best father and husband possible. I also want to be the best leader I can be for my team. Beyond that, I also want Bachan's to be the greatest sauce brand on the planet. I'm driven by all of those goals on a daily basis as I work to make each day even better than the last.