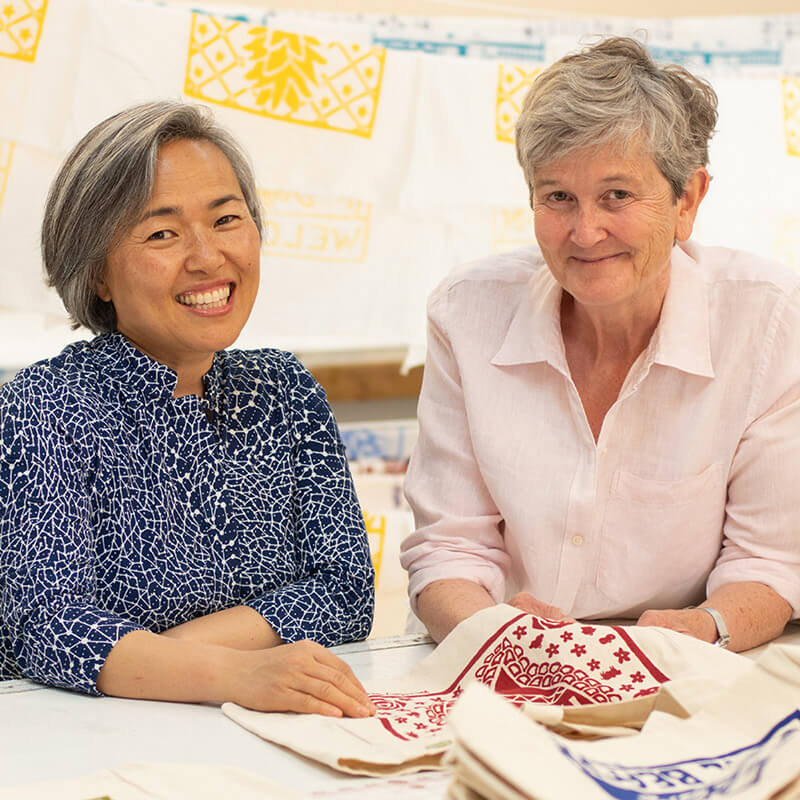 The founders of Kei & Molly don't just make incredible home goods. Kei Tsuzuki and Molly Luethi are social entrepreneurs on a quest to improve the lives of immigrants and refugees in their community.
Kei and Molly first opened their doors in 2010, welcoming locals to learn as a team and blossom into textile artisans. Together, they screen-print gorgeous designs by hand with both personal and professional support. At Kei & Molly, the benefits go far beyond healthcare — every employee has access to education, leadership roles, and daily opportunities to learn from different cultures.
Together, they create sustainably stunning products on 100% natural fibers with eco-friendly inks. Kei & Molly's commitment even extends to the machines, which draw clean solar energy from the strong New Mexico sun.
Recently, we caught up with Kei and Molly to learn more about their journey and hear their advice for fellow entrepreneurs.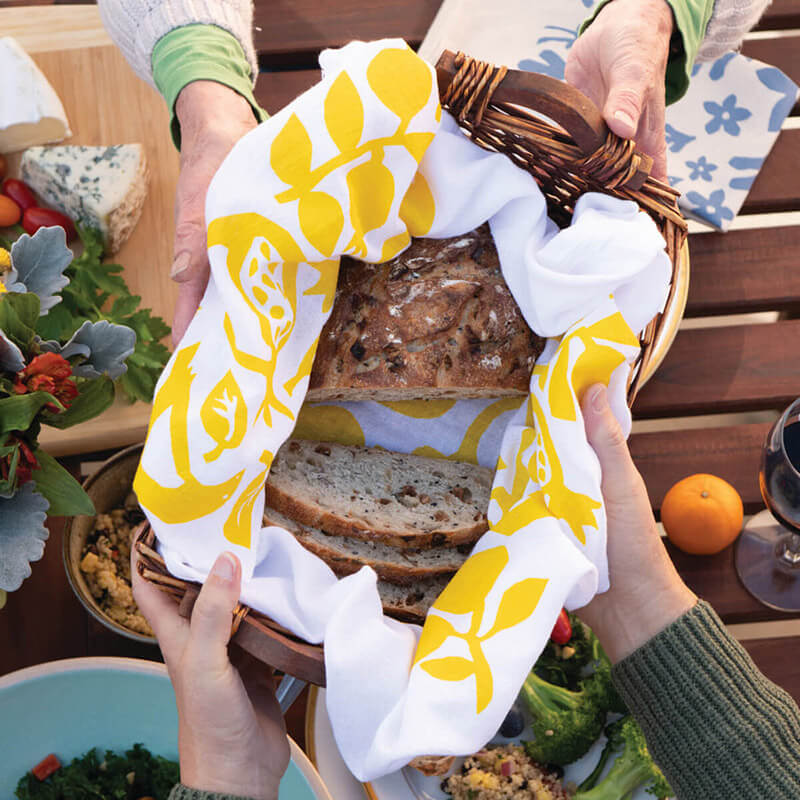 01 Why did you start Kei & Molly?
In 2010, we came together to build a business with a cause. We wanted to create artisan quality products and provide good jobs for immigrants and refugees in our community.
Our neighborhood, Albuquerque's International District, is one of the city's most culturally vibrant but also a pocket of poverty. We created our social enterprise to be an economic engine in this area, offering good jobs with fair wages, leadership development, and social support for recent immigrants looking to build a better life for themselves and their families.
Today, we have over a dozen employees — hailing from eight different countries and speaking 13 different languages — working together to manufacture our line of colorful, folk-inspired home goods.
02 What obstacles did you face along the way?
Our employees often come to us with little spoken English, low literacy skills, and limited working experience. Our biggest investment has been in building a team culture that respects everyone's backgrounds, regardless of race, religion, educational background, and English ability.
In terms of obstacles, Covid was by far the biggest blow to our team culture. Without being able to eat together, enjoy staff outings, and simply speak unencumbered, our ability to create interpersonal connections was that much harder.
However, it's been heartwarming to reconnect after this difficult time. It's a reminder that real connections are possible, despite our diverse backgrounds. Our staff remind us daily how we are all connected in our humanity.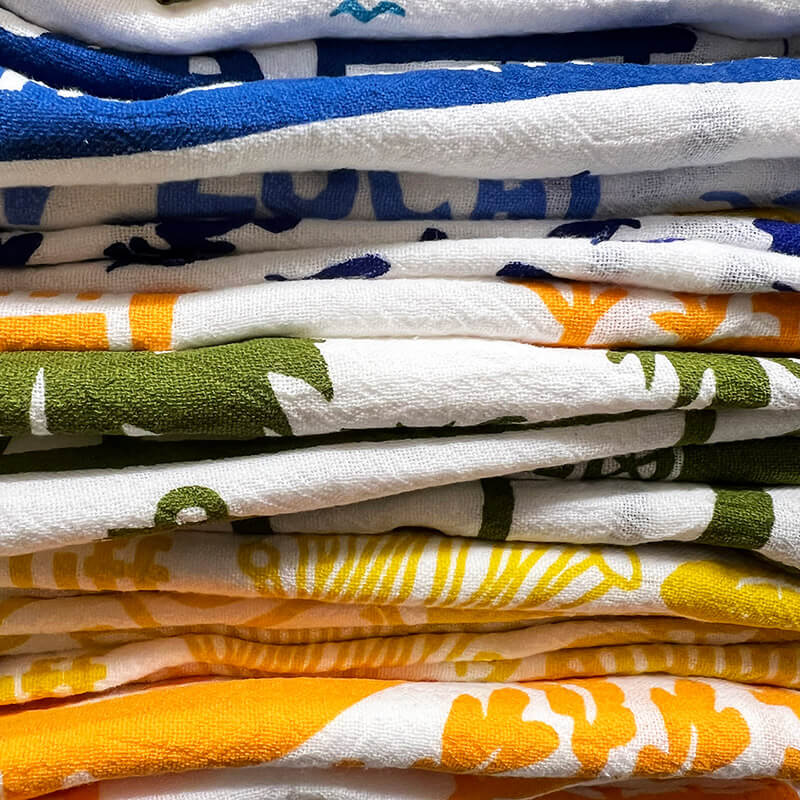 03 What lessons do you have for other entrepreneurs?
If you are guided by your values and invest in your staff, you'll achieve a level of success that's so much greater than mere profits!
04 What's on the horizon for Kei & Molly?
We're excited to build our network of retail stores from coast-to-coast with lovely new vendors like Bristol Farms!
We're also preparing to launch some exciting new products — all hand-printed on natural fibers using eco-friendly inks. We love being a part of the retail landscape that is offering more thoughtful, sustainable, value-based gifts.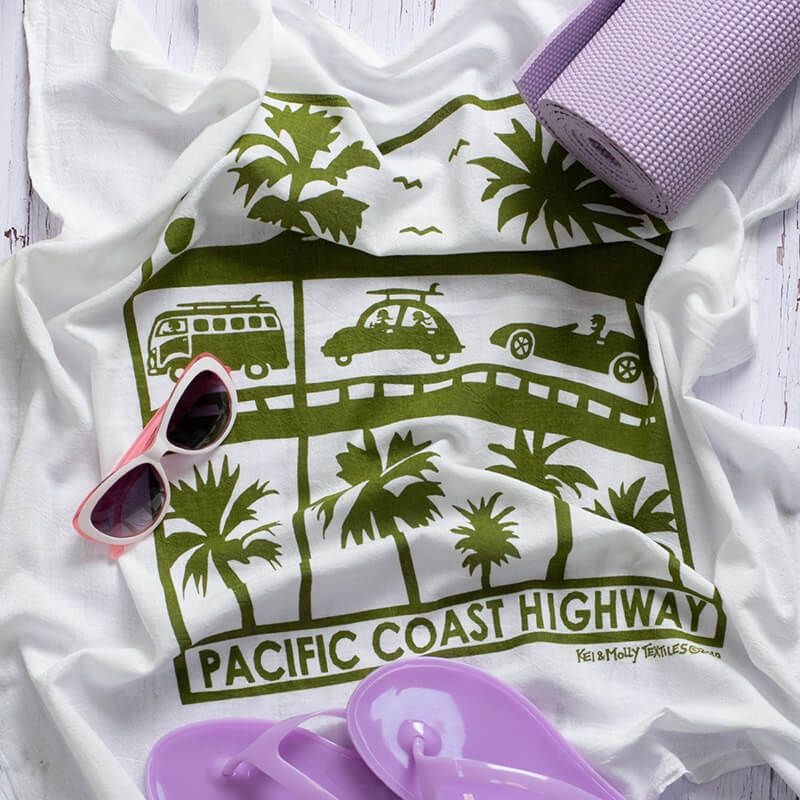 05 How do you keep work/life balance? What drives/inspires you?
One of our guiding principles is to work with kindness. When the expectation is to treat others with respect and dignity, then coming to work is uplifting. This makes for the best work/life balance!