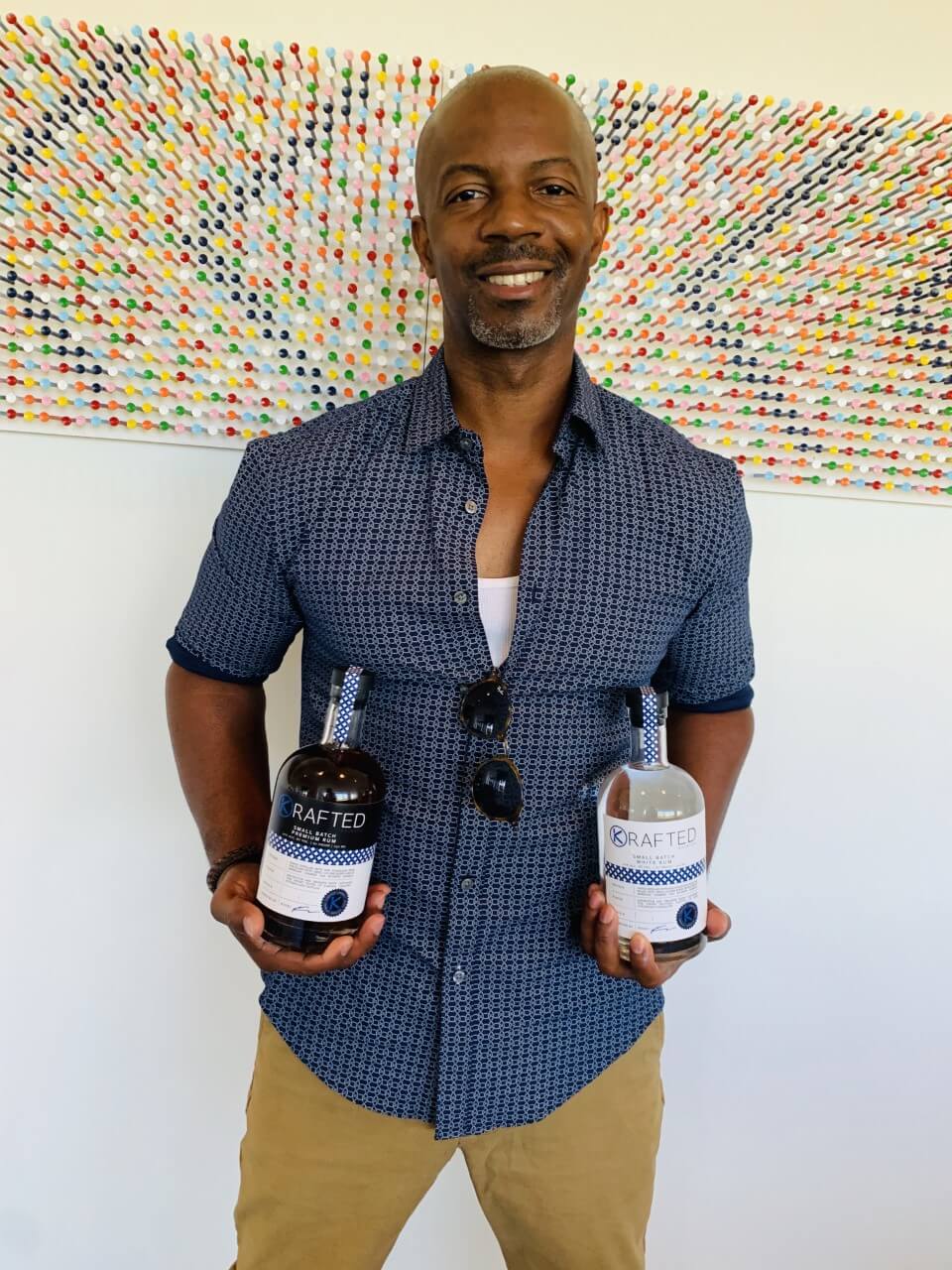 As one of Los Angeles' rare rum producers, Krafted Spirits reflects the eclectic essence and diversity of the city. Founder Kendrick Jackson considers his company part of the community, which is why he sponsors impactful nonprofits, including AbilityFirst and the El Nido Family Centers for child abuse treatment.
Krafted's rum is made in small batches to capture the full, unparalleled flavor of its natural tropical ingredients. While most rums are made with molasses, Krafted draws from natural Caribbean sugarcane. Then, after it's carefully distilled, the rum is aged in charred American oak barrels to fortify its complex, yet smooth, flavor. The extra time and care has clearly paid off, as shown by their medals at the 2019 Los Angeles International Spirits Competition.
Recently, we caught up with Kendrick to learn more about his journey and hear his advice for fellow entrepreneurs.
01 Why did you start Krafted Spirits?
I started this brand to deliver a better-quality spirit. That's why I make our rums with natural Caribbean ingredients and no artificial colors or preservatives, so nothing gets in the way of your experience. But I also started Krafted to create a better spirits company — one that embraces diversity and inclusion from the ground up, gives back to the community, and inspires people from all walks of life to follow their dreams.
02 What obstacles did you face along the way?
I would say the main obstacle I've faced over the past year has definitely been raising capital. Breaking into a field that has brands dating back to the 1800s has its challenges. However, it has been a great feeling to gain some momentum whenever the opportunity arises.
03 What lessons do you have for other entrepreneurs?
My advice to entrepreneurs is to not be afraid to fail or face rejection! Every business owner has been there. Even the world's most successful people have a failure or two on their resumé.
If they can flourish, despite seemingly insurmountable challenges, you can too! Stay patient, no matter what comes your way. Block out the noise and negativity, focus on the task at hand, and never lose confidence in what you're trying to accomplish. In time, all of your hard work and sacrifices will pay off.
04 What's on the horizon for Krafted Spirits?
At this time, I'm solely focused on developing long lasting connections within the California spirits community. Our main goal is to become a staple of the local rum scene before we expand to other regions. Things are only going to get bigger and better from here. I wake up every day excited about the future of Krafted Spirits. Still, I refuse to rush anything — I love how we're growing organically at a steady pace.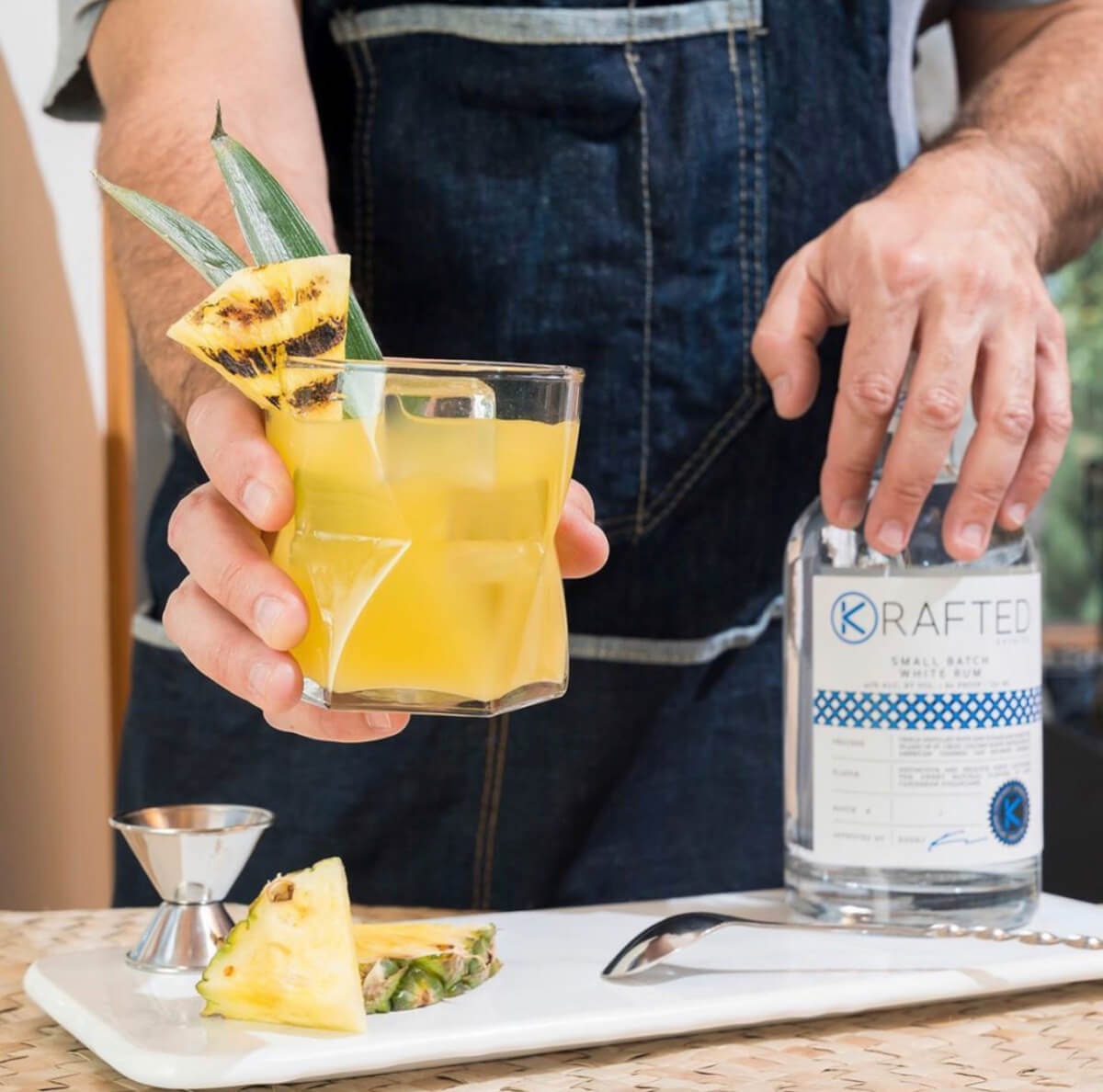 05 How do you keep work/life balance? What drives/inspires you?
Maintaining a balanced lifestyle is difficult, but extremely important. I workout five or six times per week with a mixed routine that includes boxing, weights, and cycling. That blend seems to keep my stress levels in check. I also have two daughters, so they keep me pretty busy as well. I love watching my youngest daughter play club soccer and my oldest daughter is an amazing artist.
In terms of work, I'm continually inspired by the potential of Krafted Spirits. We've already achieved so much in a short span of time, and I see endless opportunities for the brand. Our growth has been remarkable over the past year, and I can't wait to see what's on the horizon.