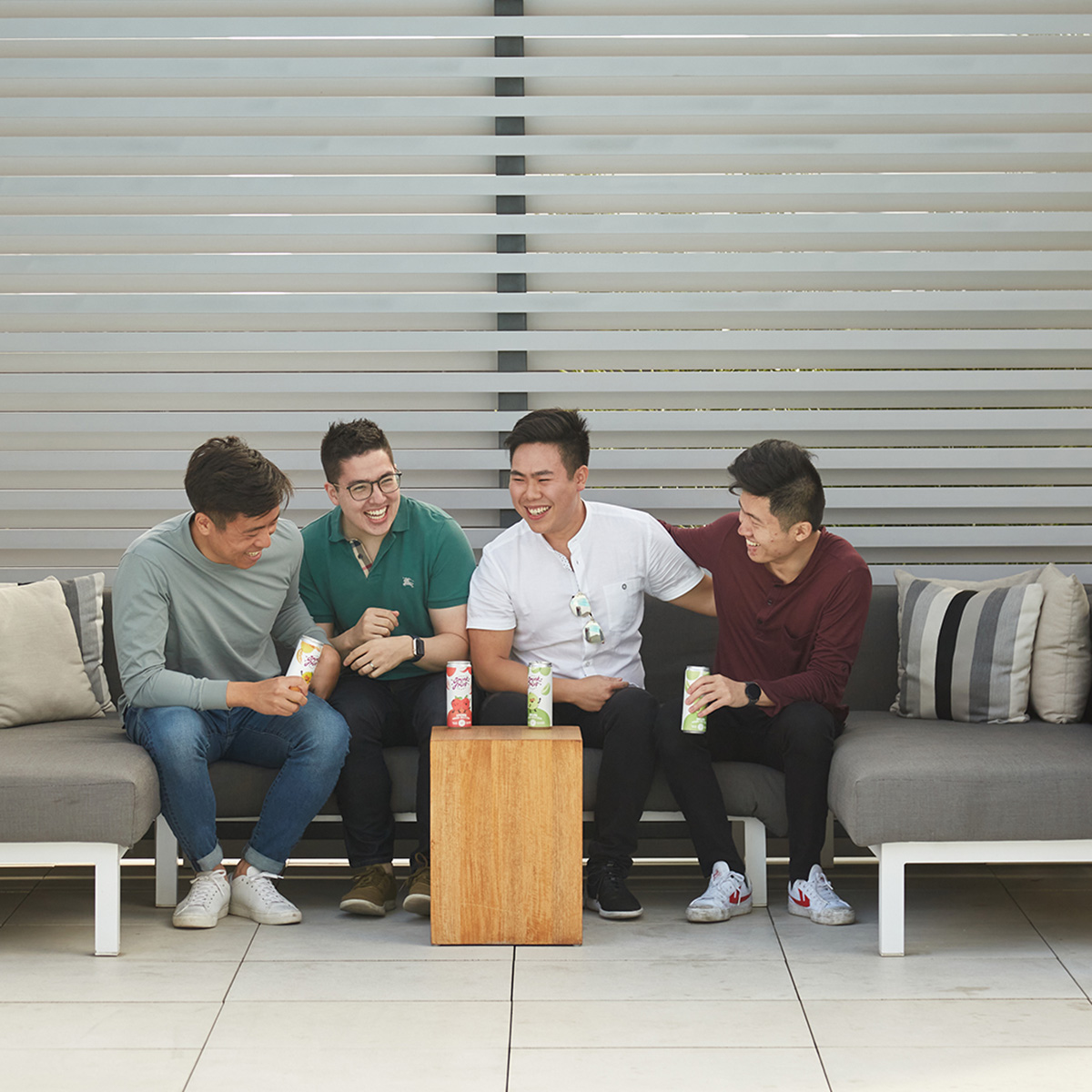 Kenn and Steven grew up enjoying fruits like lychee and yuzu. Now, with their unique take on hard seltzer, the longtime friends are sharing their Asian American inspiration with the world.
Drunk Fruit has zero sugar, 100 calories, and 4.5-5% ABV. Light, crisp and refreshing, their hard seltzers are as fun on the inside as they are on the outside.
Recently, we caught up with Kenn and Steven to learn more about their journey and hear their advice for fellow entrepreneurs.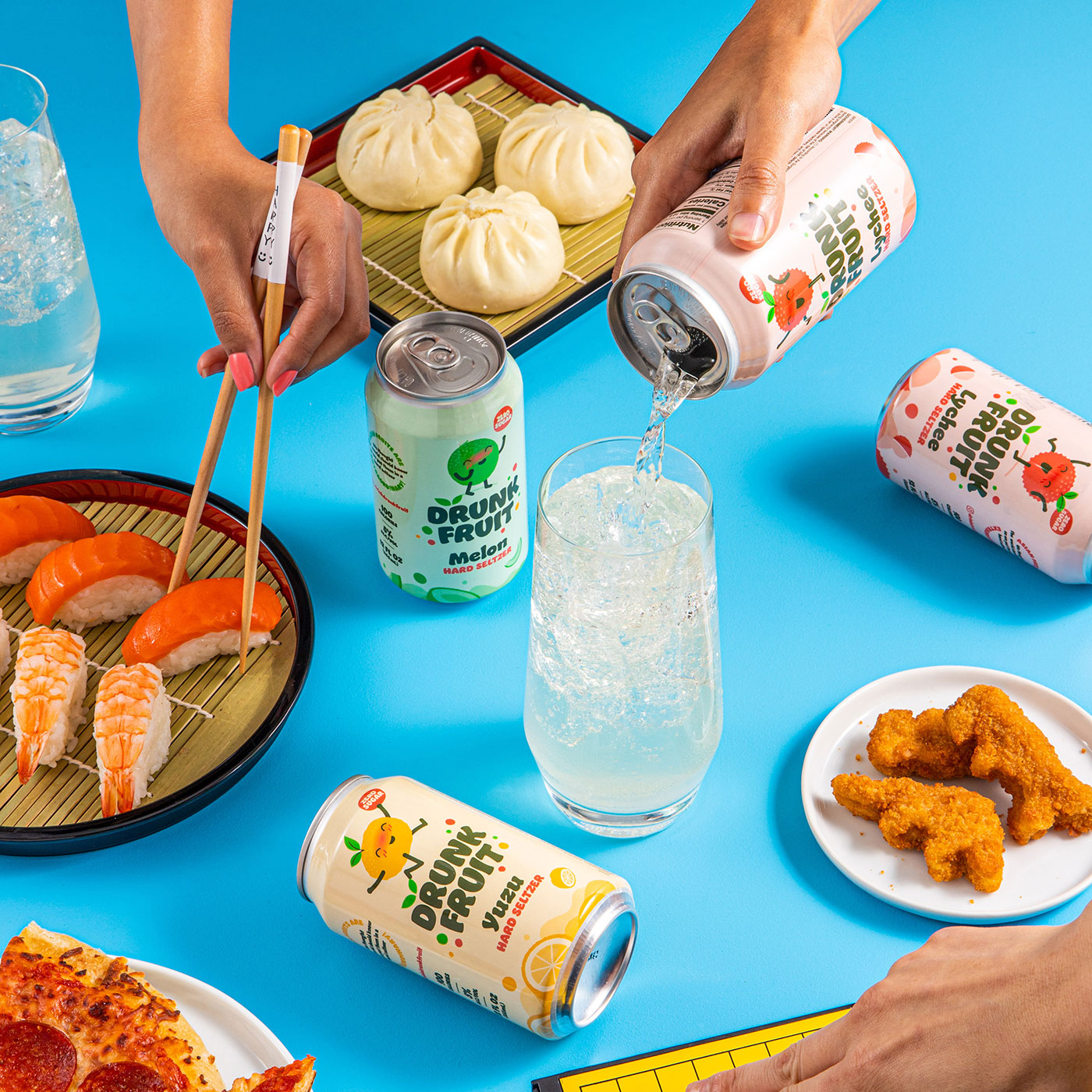 01 Why did you start Drunk Fruit?
We're longtime friends who have always shared a love for food and beverage. As we saw new brands enter the market with the exact same flavor profiles and branding, we lamented that none featured the Asian fruits that we dearly loved. Why make another black cherry product when lychee would be so much more delicious?
We realized the lack of Asian representation was an endemic problem in the American beverage industry and we wanted to fix that. Now, with Drunk Fruit, we're building a brand that's fun and approachable with the hope that we can share more of our culture along the way!
02 What obstacles did you face along the way?
Our team didn't have previous experience in making beverage products so we made a ton of mistakes along the way. It took us a while to figure out how to make our homebrew setup work at a commercial scale. We also had to get rid of many pallets of our product that didn't meet our high quality standards.
On top of that, we started right at the beginning of the pandemic in 2020. The first brewer we partnered with had to shut their doors right before we were set to brew our first batch — they elected to make hand sanitizer instead.
Once we got to market, we had to spend a lot of time educating retailers and distributors about flavors that were often unfamiliar to them. But, once they tried them, they wondered why no one had brought these flavors to the alcohol market before.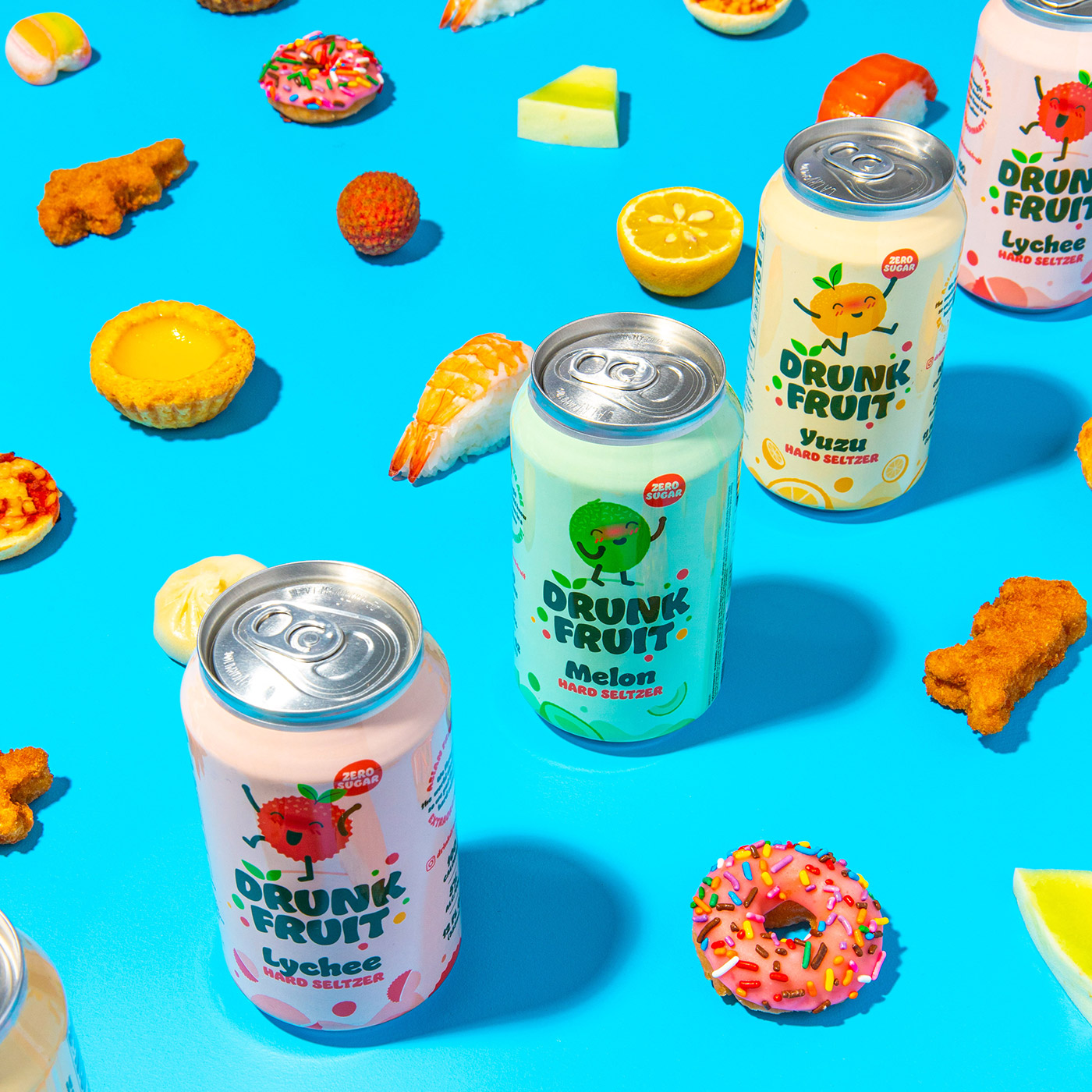 03 What lessons do you have for other entrepreneurs?
Hard work and luck are both important factors in success, but it's your job to put yourself in a position to make the most of lucky breaks when they come.
One big break for our business came when the Washington Post wrote a feature article about our seltzers. The writer only discovered us serendipitously because we hustled to get into every tastemaker bar and event we could find. The article led to a spike in demand and we were able to capitalize because we had already prepared our supply chain to flex up.
04 What's on the horizon for Drunk Fruit?
We're developing new flavors for Drunk Fruit that reach even deeper into our Asian heritage. We're playing around with spirits like soju and baijiu that are super popular in Asia but have limited availability on American shelves today. Stay tuned for more from Drunk Fruit!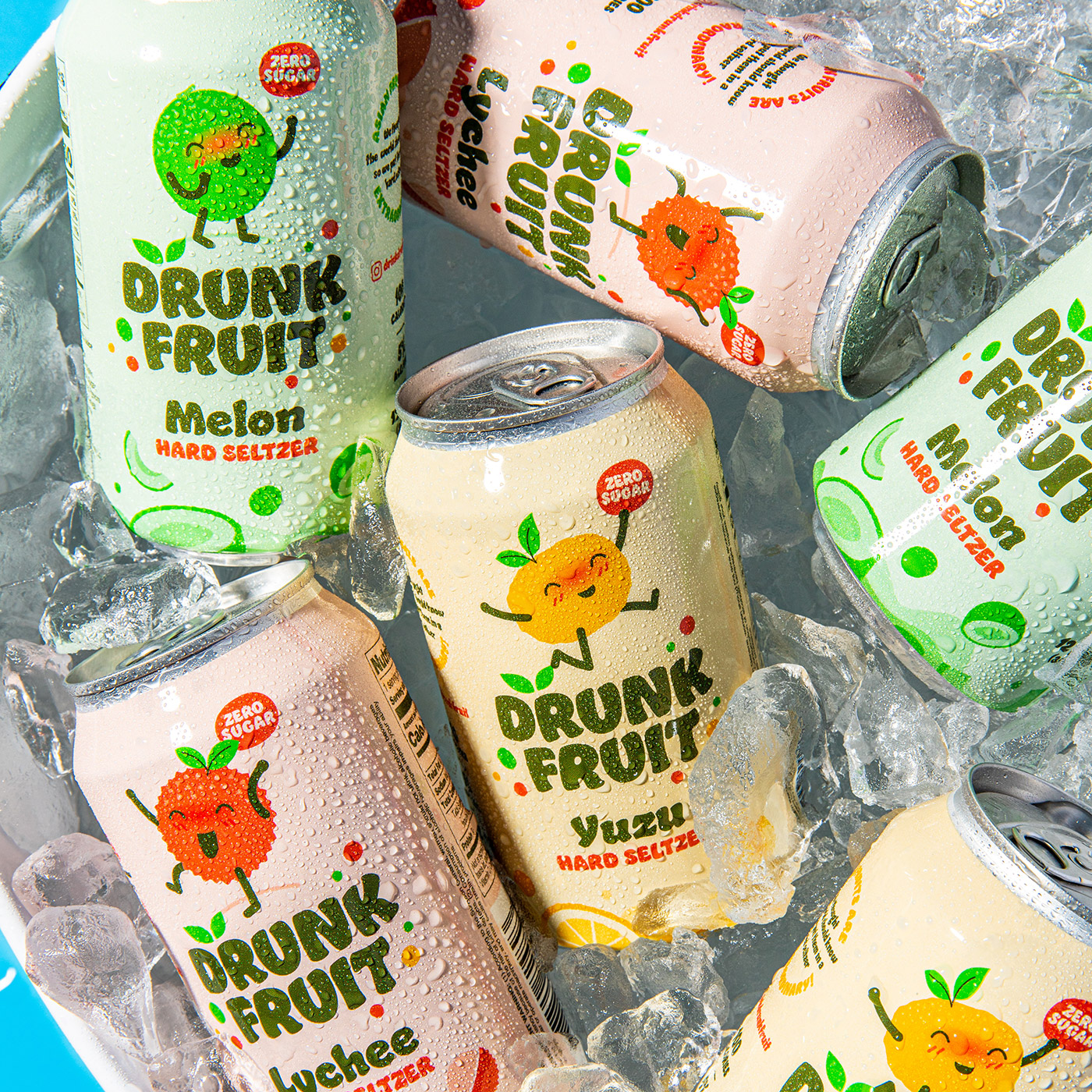 05 How do you keep work/life balance? What drives/inspires you?
We have a genuine passion for Asian food and beverage culture, so our work always feels like play! As an entrepreneur, the lines between work and life can get blurry. That's why I consciously set time aside for friends and events that completely take me out of the zone.
I'm motivated every day by the genuine reaction of people trying our products for the first time. Asian beverage flavors are new to most consumers — I love to see people get as much joy out of them as I do. We're also super inspired by the growing tide of Asian food and beverage entrepreneurs bringing the flavors of our childhoods to the forefront.