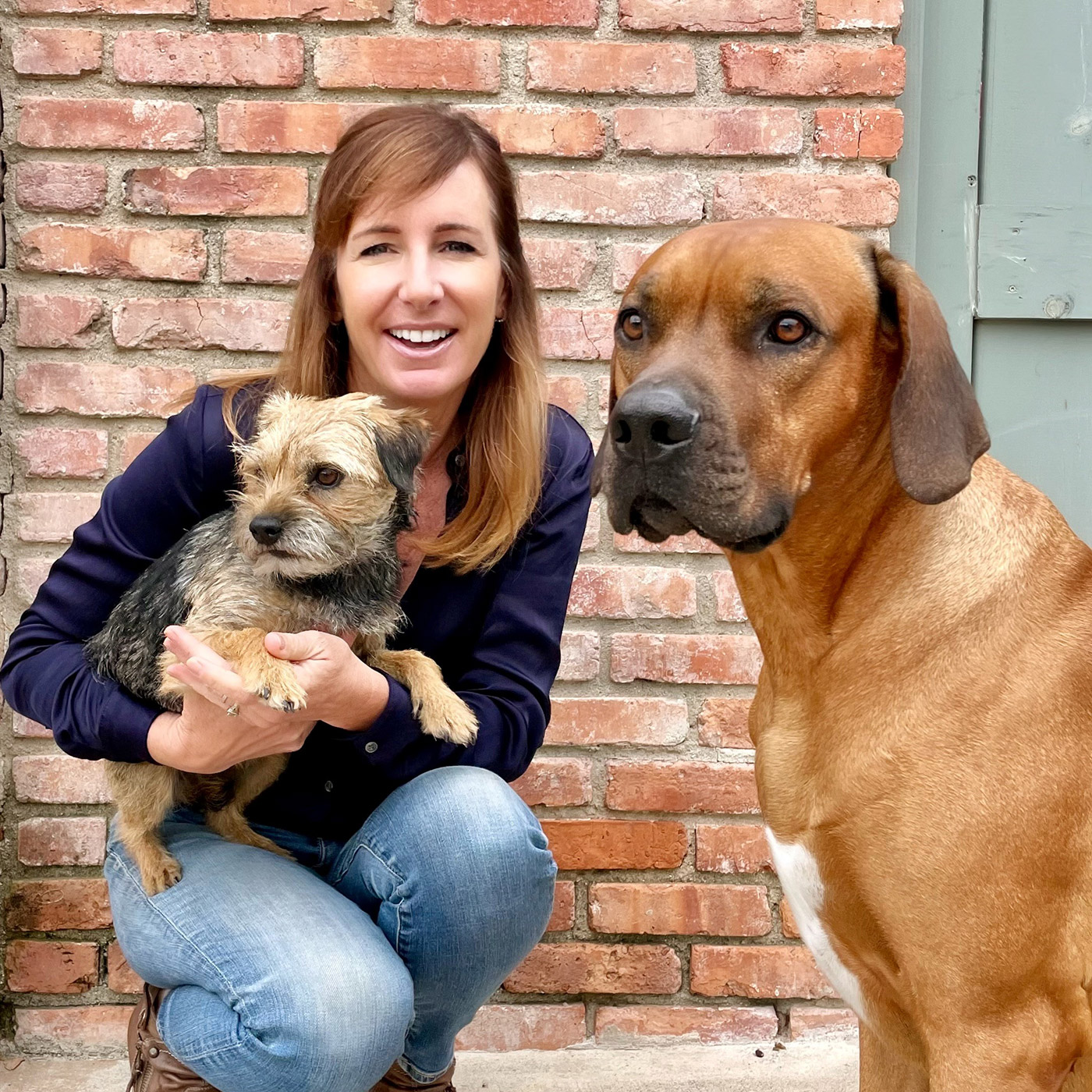 The Honest Kitchen started out with just two employees — founder Lucy Postins and her Chief Tasting Officer/Rhodesian Ridgeback, Mosi. Now her healthy, human-grade food is revolutionizing the way people feed their pets.
Lucy believed that Mosi's chronic infections were being caused by his diet of poor-quality dog food. Inspired by the power of real, raw ingredients, she made a custom blend that improved Mosi's condition in a matter of weeks. After her successful pet project, Lucy knew she had to share her recipes with the world.
Based in SoCal and recently B Corp certified, the company lives up to its name by sourcing high-quality proteins like wild-caught fish and cage-free turkey for its recipes. From dehydrated dog food to savory Câté, every product is crafted to keep pets happy, healthy, and lovingly pampered.
Recently, we caught up with Lucy to learn more about her journey and hear her advice for fellow entrepreneurs.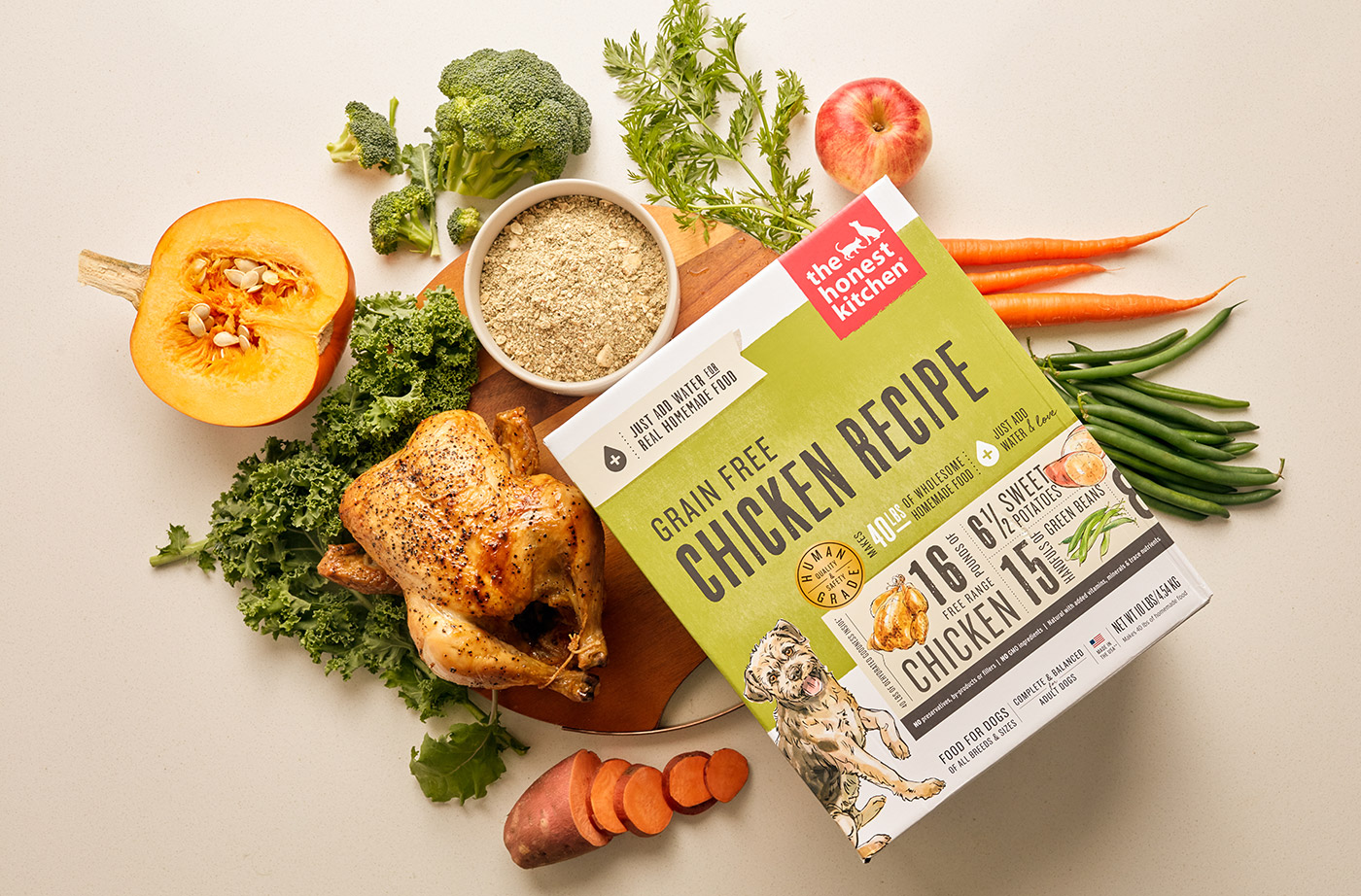 01 Why did you start The Honest Kitchen?
I started The Honest Kitchen from my own San Diego kitchen in 2002. My dog, Mosi, was suffering from long-term ear infections and skin issues that never seemed to fully clear up with vet-prescribed treatments. I began thinking that his diet could be the culprit and that food could also be his medicine.
The raw food diet was just starting to gain traction and I had a background in the more traditional side of the pet food industry, so I started making meals for him with raw meat, veggies, and fruits. His health issues miraculously cleared up in a matter of weeks, but the preparation was super messy and time-consuming.
I came up with the idea of dehydration as a way to continue feeding Mosi a healthy, colorful, whole food diet in a more convenient way — literally just removing the moisture and leaving all the goodness intact! After that, I decided to turn my dog food into a business.
From day one, I really wanted The Honest Kitchen to be meaningfully differentiated from the traditional pet food industry, which can be lacking in quality and standards for ingredients, safety, and production methods. So, I decided to make my pet food 100% human grade. Everything we produce is made with ingredients sourced solely from the human food supply chain and produced in facilities that make people food.
Originally, The Honest Kitchen was just an online direct-to-consumer company, but retailers and distributors soon began asking to carry our products. Now, we're in more than 4,000 retail locations throughout North America, including Bristol Farms and Lazy Acres!
02 What obstacles did you face along the way?
One of the biggest obstacles was actually getting approval to say "human grade" on my packaging! We added a distributor in New Mexico, which required a feed license. I was dismayed to learn that they wouldn't approve my application unless I removed "human grade" from our labels! I pushed back, because I knew that every ingredient I was using truly was 100% human grade and blended in a human food production facility. They told me the only way they'd allow the registration to go through was if I got FDA approval.
That set the wheels in motion for a very lengthy back and forth with FDA's Center for Veterinary Medicine, in which I had to document my entire supply chain, production, storage, shipping and have every square inch of the product labels scrutinized. Eventually, the FDA issued a formal statement of no objection, which I was incredibly proud to receive. I was then able to use that as proof for subsequent state registrations as we added new distributors!
A similar issue also cropped up in Ohio several years later. Ohio's Department of Agriculture refused to accept the FDA's statement, stating shoppers might be confused as to whether the products were for humans or dogs. We had to take the matter to court where the judge ruled that The Honest Kitchen had a right to truthful, commercial free speech. Ultimately, we got our feed license from the state of Ohio!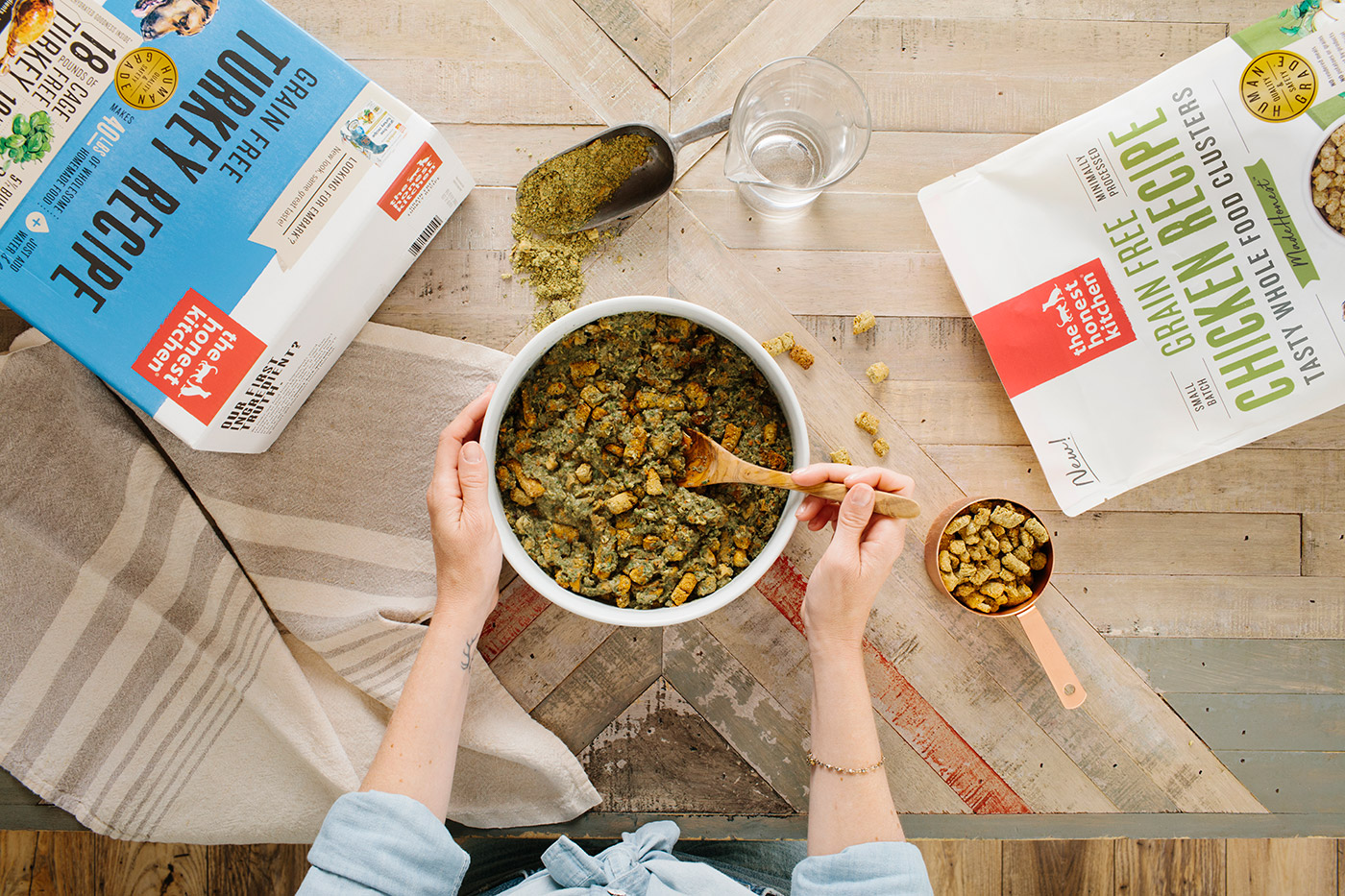 03 What lessons do you have for other entrepreneurs?
It's all about people. I often joke that The Honest Kitchen was simpler to run when it was just me and the dog! It takes a lot of thought, mindfulness, and effort to create a good culture and develop a cohesive, integrated team. It's a constant work in progress, but despite our growth and our move to a hybrid work model, we're always finding ways to bring our employees together.
In addition to finding the right person for the right job, you have to recognize when you have the wrong person for the job. I learned this early on, back when I was operating the business out of my home. Sometimes, I felt like I was part-hostess and part-boss — I wasn't brave enough to actually go through with firing bad employees. Fortunately, I was able to shift out of that mindset.
Now, when someone isn't right for the job — and can't be coached into the job — I let them go sooner, rather than later. Otherwise, it's not fair. The rest of the team shouldn't have to work harder when someone isn't carrying their weight.
I'm fortunate to have an amazingly passionate and dedicated team at The Honest Kitchen. Without their great minds and unwavering work ethic, we wouldn't be where we are today.
04 What's on the horizon for The Honest Kitchen?
We recently became a Certified B Corp last year, an accomplishment I'm super proud of! The certifications give us an incredibly cool and robust framework for company-wide decision-making. As a B-Corp and a Public Benefit Corporation, we're able to prioritize social and environmental goals right alongside financial performance, enabling our organization to remain mission-driven and true to our values as we grow.
I'm excited to achieve even more social and environmental objectives, such as making more ingredient purchases from woman/minority-owned suppliers, increasing employee volunteer time, reducing plastics usage, and finding ways to be even more efficient with our transportation and logistics to reduce our carbon footprint. We're also working on some very exciting (but currently top secret) innovation concepts for the not-too-distant future!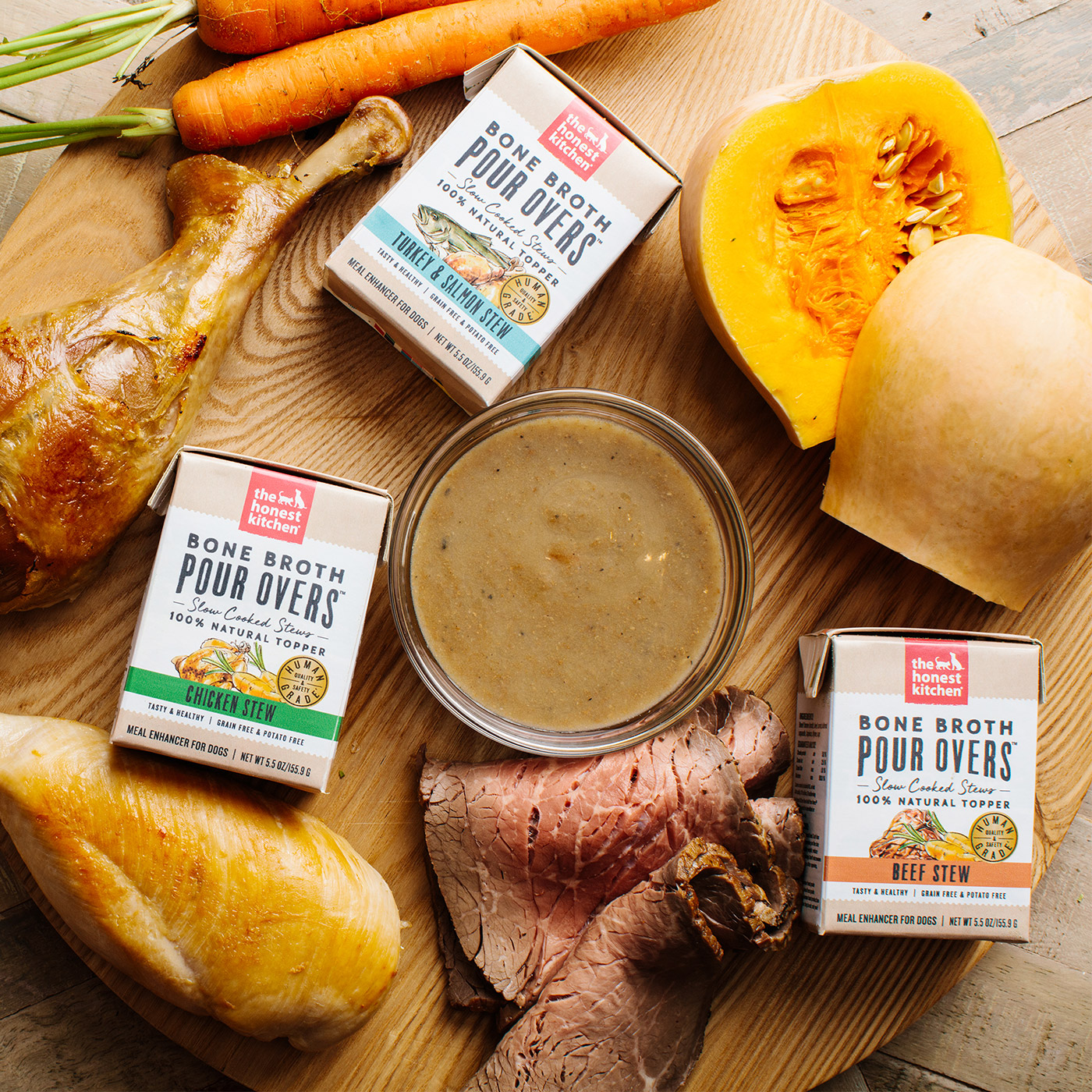 05 How do you keep work/life balance? What drives/inspires you?
I actually feel like I have a pretty great work life balance nowadays — a stark contrast from the early years. Back then, The Honest Kitchen was consuming all of my time and mindshare. I had two young kids at home, so that just wasn't sustainable. Now, I have more time for meditation, yoga, hiking with my dogs, focusing on my daughters, spending quality time with friends, and cooking healthy meals.
I'm driven by our ability to create positive social and environmental change. In addition to being our company's founder and primary spokesperson, my role as Chief Integrity Officer allows me to focus on the areas of the business I'm most passionate about. As CIO, I ensure that we stay true to our roots and follow our true north.
Our customers always inspire me with their positive feedback. We get the most incredible emails and letters from people — they can't believe the difference our products have made in their pet's health and wellbeing! With top-notch ingredients and minimal processing, our products provide their pets with colorful phytonutrients, which can have a positive effect on many of the body's systems.
We've had people approach us at events with tears in their eyes, thanking us for the food that has saved or dramatically prolonged their pet's life. That kind of feedback drives our team to continuously raise the bar for pet food quality and integrity.