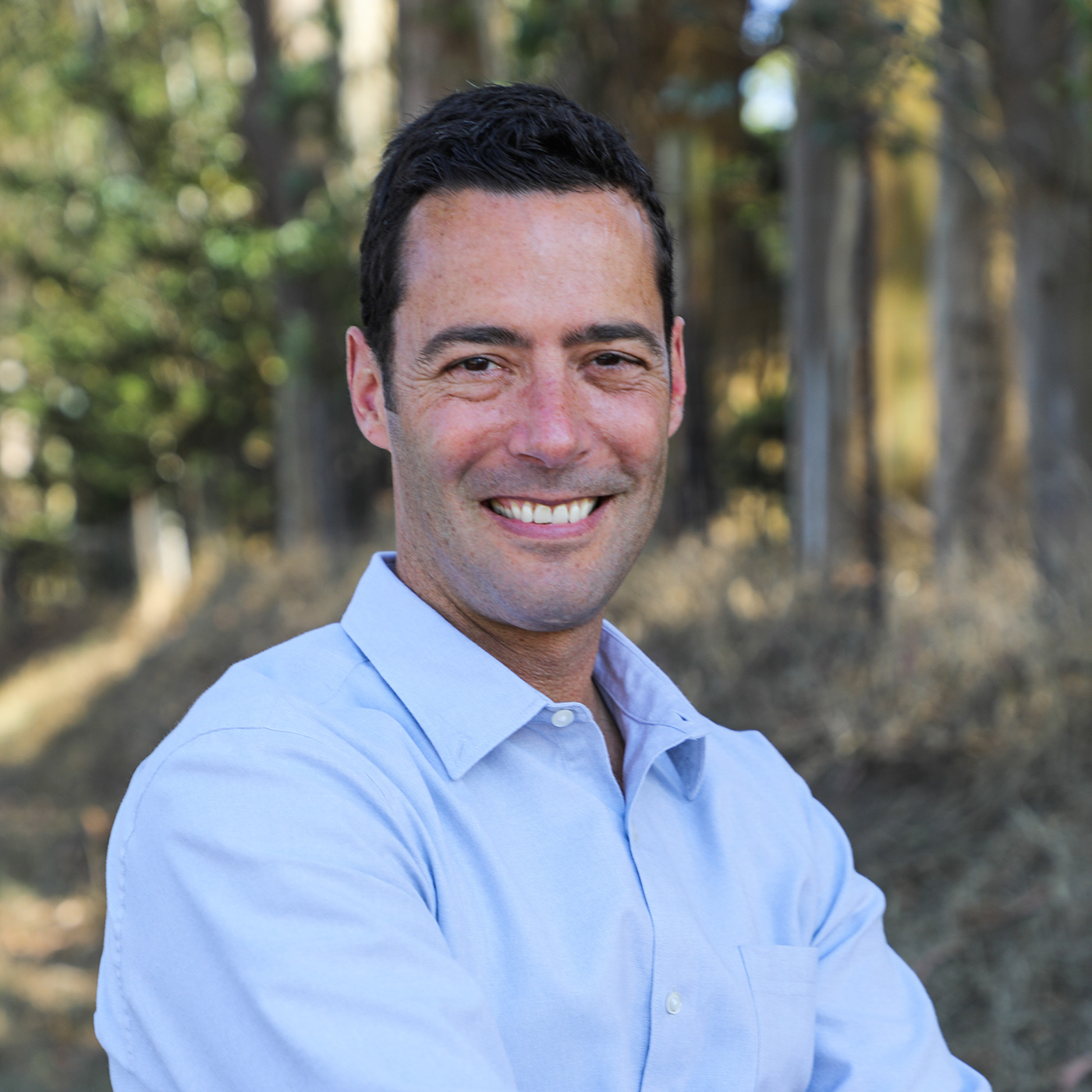 The Clover brand and the Benedetti family have been making history in the dairy industry for more than three generations. First, when the Petaluma Cooperative Creamery was destroyed by fire, Gene Benedetti founded Clover Stonetta Farms. The reins were then passed to son Dan; and today, Dan's son Marcus runs Clover Sonoma.
More than 20 years ago, they became the first U.S. dairy to earn the American Humane seal of approval. But long before the certification, their independent family farms raised cows with love, respect, and ample time to roam on open pastures. Their commitment to the planet has never wavered, but it's continuously evolving. This B Corp Certified dairy company recently achieved another industry first with their 100% plant-based, renewable carton!
The end result? Purely delicious California milk, all-around organic goodness, and a brighter future for our planet.
Recently, we caught up with third-generation owner Marcus Benedetti to learn more about his journey and hear his advice for fellow entrepreneurs.
01 Why did you start Clover Sonoma?
The Clover brand dates back to 1916 when fresh, delicious milk was first bottled and distributed by a small creamery in our hometown of Petaluma, California. In 1977, my family took over the Clover brand and we've been at the helm ever since, producing delicious, wholesome products to elevate the dairy industry. We've made a few tweaks along the way though, including our 2016 brand refresh to become Clover Sonoma.
Our third-generation business is dedicated to making choices that are good for the land, the cows in our beloved Clover Country, and our fellow family farms.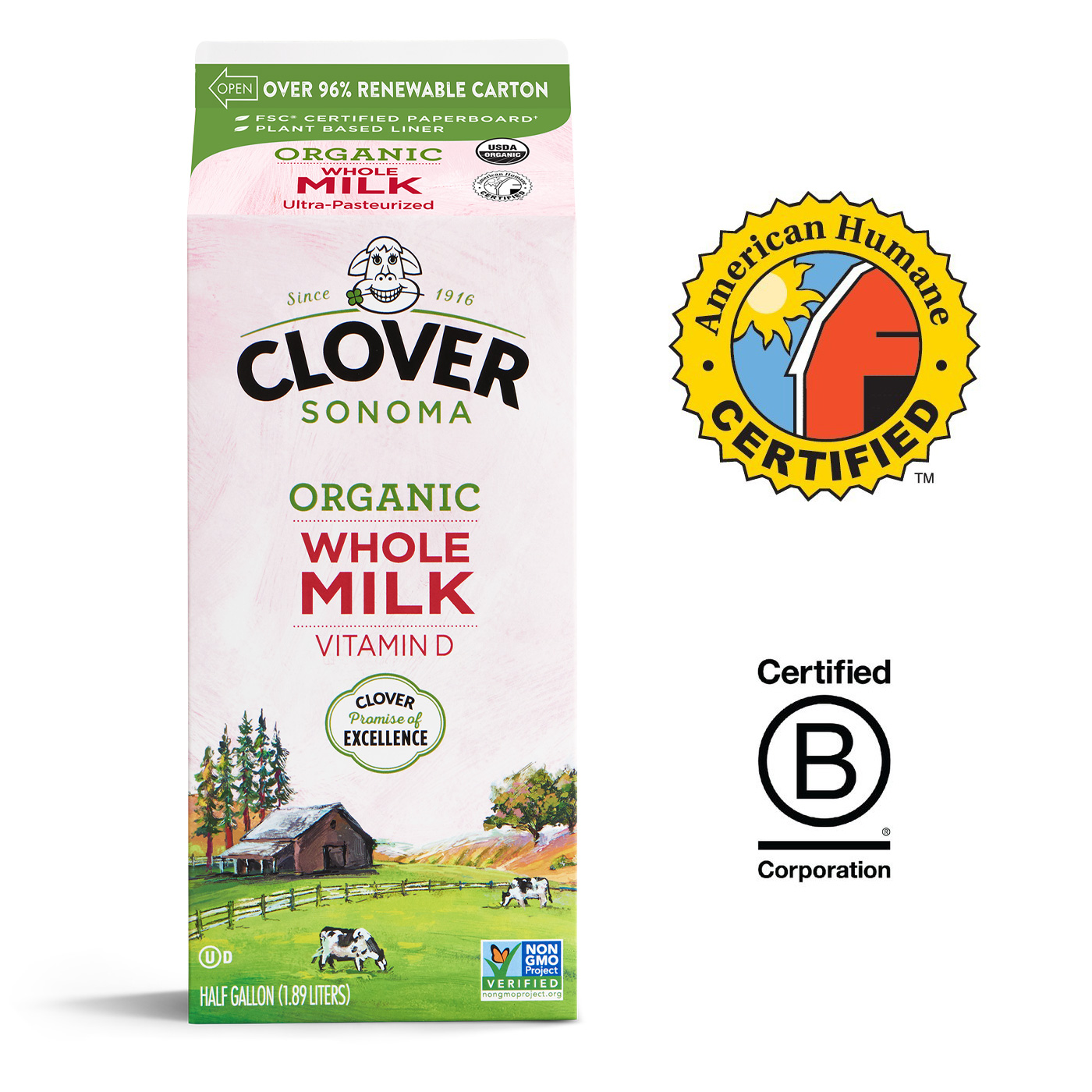 02 What obstacles did you face along the way?
I was always taught to see obstacles as opportunities. Being a trailblazer means converting challenges into opportunities and taking risks to overcome them. Navigating change is a constant obstacle. Sometimes, you don't know which way to turn. That's where risk comes into play. For example:
In the 1970s, Monsanto pitched my dad on their new rSBT growth hormone for cows to enhance milk production. We were one of the first dairies in the U.S. to say NO to keep our cows safe and give consumers a choice.
When consumers demanded USDA Organic milk, we were one of the first dairies to support organics with our Clover Organic Farms brand of products.
When state and federal quality standards didn't set the bar high enough, we created our own Clover Promise of Excellence certification program to ensure the dairy farms we work with meet our standards for quality (bacteria, coliform, and somatic cell counts), animal welfare, and environmental stewardship.
Over 20 years ago, we were the first dairy in the U.S. to become American Humane Certified for the treatment of our cows.
03 What lessons do you have for other entrepreneurs?
Success is predicated on setting goals, responding to market conditions, overcoming obstacles, and holding firm to a vision. I learned these lessons by watching my father and grandfather build this company. To achieve any goal, you have to face your fears, challenge your reality, and remain open to growth opportunities.
If you dwell on the magnitude of a goal, you won't get there. But, if you prepare, you can condition your approach. In turn, you'll have the confidence you need to realize that goal.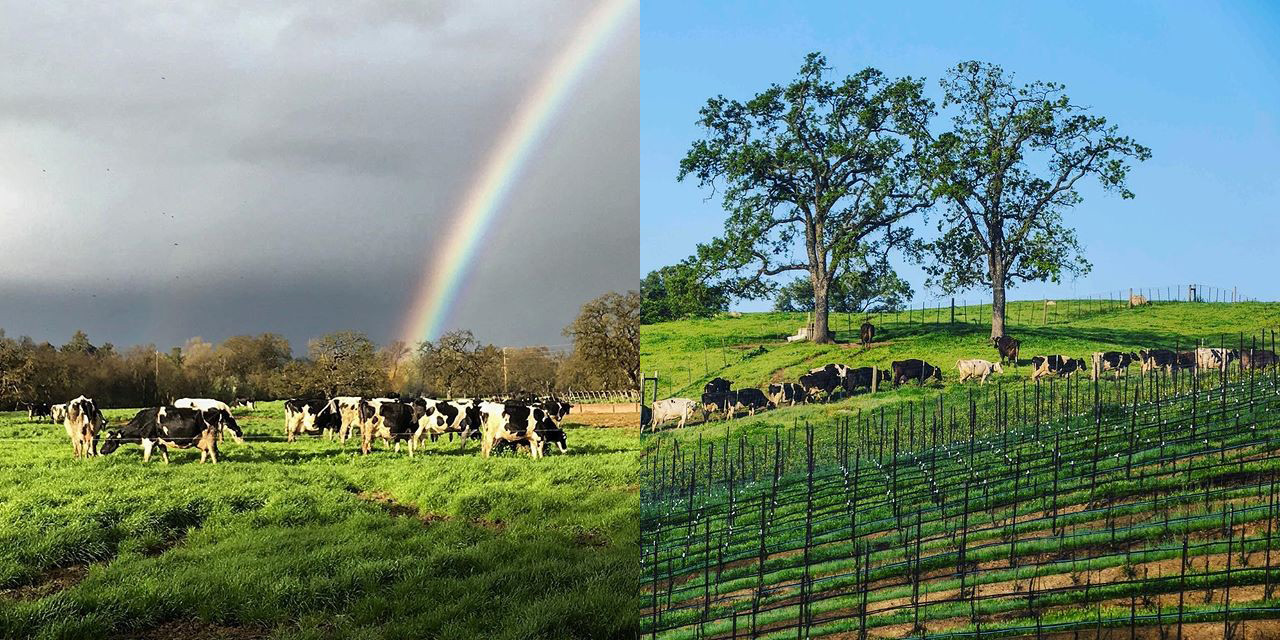 04 What's on the horizon for Clover Sonoma?
As a B Corporation, we'll continue to operate as a power for good. We strive to lead the evolution that needs to happen within our industry and food system, setting the example for "Dairy with Integrity." For instance, we became the first U.S. dairy to switch to a fully renewable milk carton and we'll be expanding that to our entire retail line by 2023.
We are also looking forward to launching our first product line for kids in the fall.
05 How do you keep work/life balance? What drives/inspires you?
My family inspires me every day. The pandemic has allowed us to focus on being present and together — we've used this time to explore new experiences outdoors. As a former wilderness guide, I find balance in the outdoors and love sharing the experience with my family.
Tags