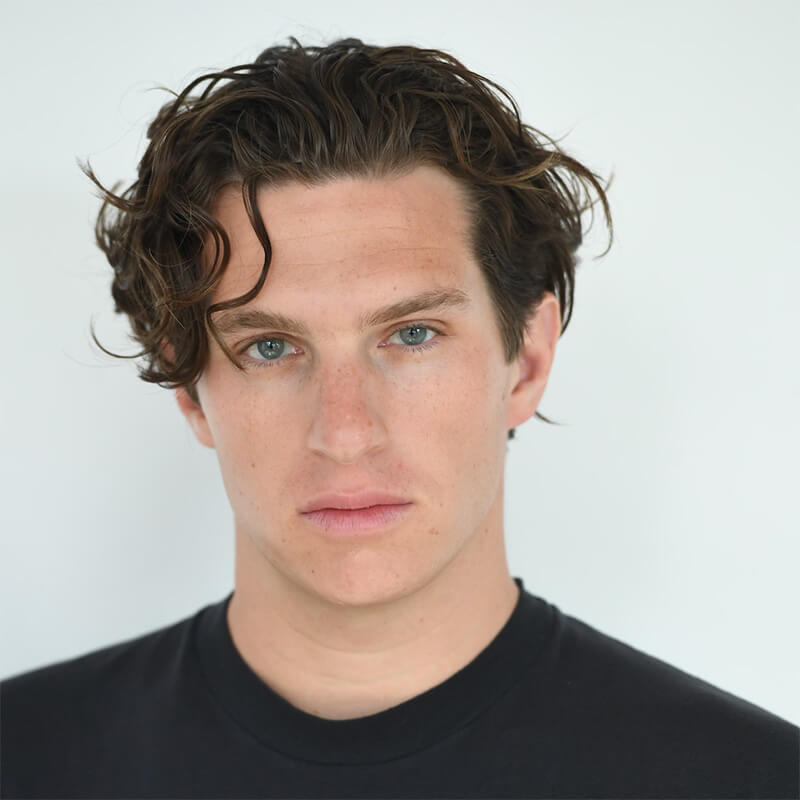 Sure, it's five o'clock somewhere, but Matthew Morton has his own take on adult beverages. According to the WeHo-based entrepreneur, "Every hour deserves to be happy."
Because there's no reason to limit happiness, Happy Hour Seltzer is crafted to seize the day with only the finest ingredients. Every effervescent can is made with real fruit juice and authentic tequila, sourced from a craft distillery in Jalisco, Mexico.
With Margarita, Sharp Lime, Passionfruit, and Grapefruit in one tasty variety pack, it's easy to find your favorite flavor. Beyond that, Matthew wants you to share good times with loved ones wherever and wherever possible.
Recently, we caught up with Matthew to learn more about his journey and hear his advice for fellow entrepreneurs.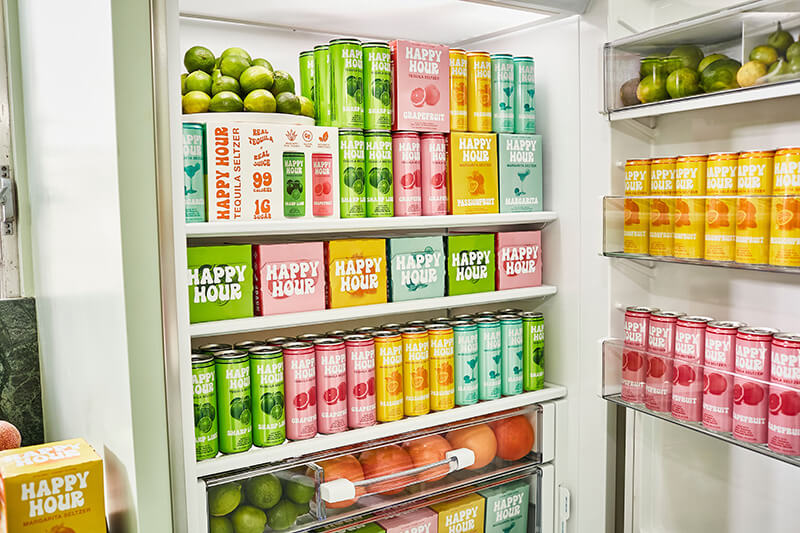 01 Why did you start Happy Hour Seltzer?
We started Happy Hour as a way to encourage people to get out and find happiness in the everyday moments of their lives. As a company we truly believe that every hour deserves to be a happy one, starting with what you put into your body.
From the distillery we source our tequila from to its better-for-you properties, Happy Hour is a seltzer with intention behind it. Beyond that, we believe that taking time to enjoy life— seizing the sunset and creating memories with friends — is the surest way to find happiness and balance.
02 What obstacles did you face along the way?
I'm lucky to have had previous success in the food and beverage space. That provided me with a great roadmap for what to do and what not to do. The RTD (Ready To Drink) beverage category is hyper competitive at the moment — for us, the biggest obstacle has been helping people understand what sets us apart. That's always top of mind for us as we hone our brand, build our community, and create a long-lasting relationship with our customers. We want to be the go-to drink for people any time they reach in the fridge (after 5PM, of course).
03 What lessons do you have for other entrepreneurs?
You have to dive in and be prepared to get wet. If you never take the jump, you'll never learn how to swim.
Being an entrepreneur means getting it wrong some of the time (okay, a lot of the time) and assessing how you can do it better going forward. Be prepared to fail and find a strong community of people in similar positions and industries. That's what has helped me the most — learning from those who have done this before or are preparing to venture into this space next.
04 What's on the horizon for Happy Hour Seltzer?
We're just getting started at Happy Hour, so it's an exciting horizon for the brand! We've got a lot of really dynamic activations and integration points for Happy Hour rolling out nationwide this summer. We're also aligning with people who believe in us and what we stand for. Meanwhile, we're always seeking out ways to have a good time while spreading our message of happiness to as many people as possible.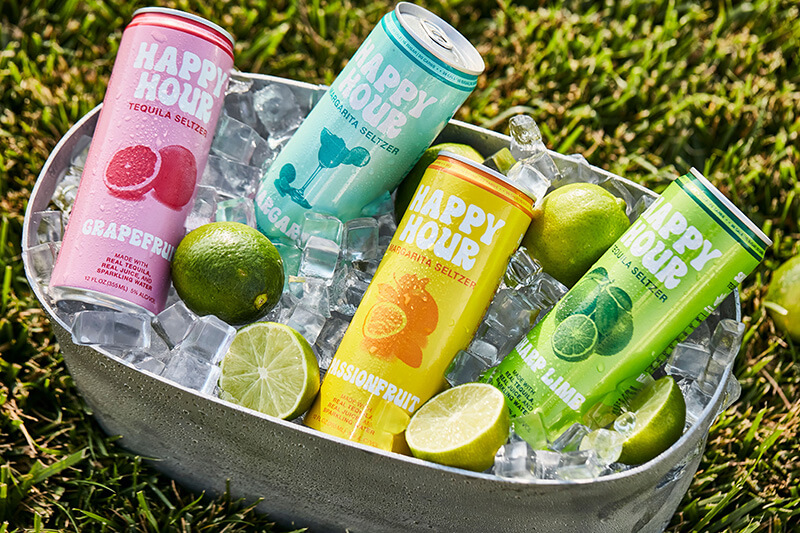 05 How do you keep work/life balance? What drives/inspires you?
Honestly, I work a lot but because I'm passionate about what Happy Hour is today and what it can become. I grew up with a family of people driven to create brands that can withstand time and I'm excited to be doing the same.
Still, I do my best to turn off when I can, enjoy my friends, and find happy moments with those around me.
Tags