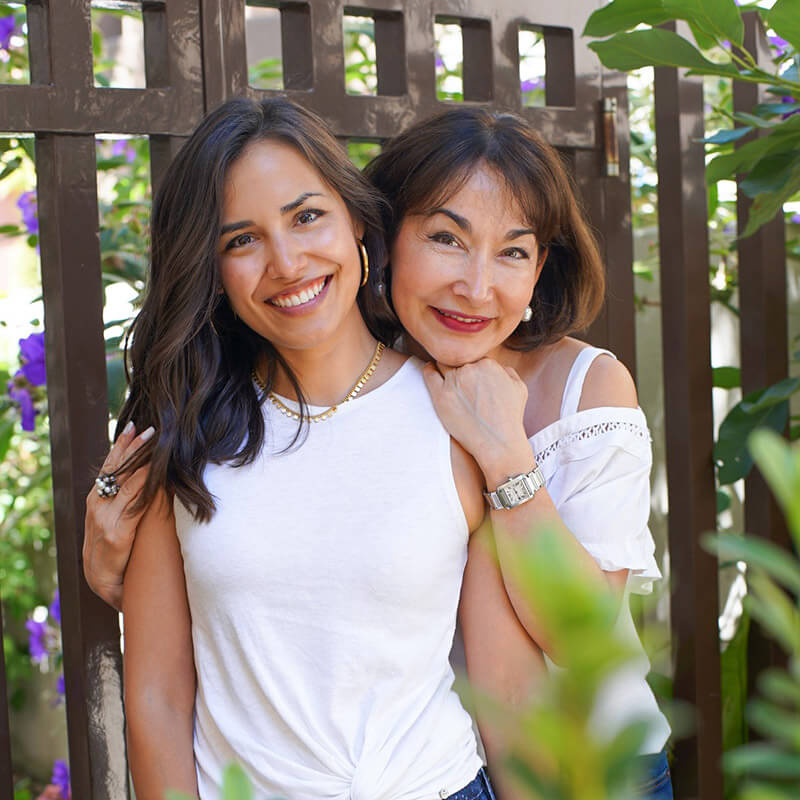 Family roots run deep for Mayra Velazquez de León. In the 1970s, her father was the first commercial grower to bring organic bananas to the United States. Now, with Organics Unlimited and the GROW program, the legacy has blossomed exponentially. Today, Organics Unlimited is the No. 1 organic banana company in the global marketplace.
And now with her daughter Daniella, Organics Unlimited launched GROW (Giving Resources and Opportunities to Workers) – a program that has provided $2.7 million in aid to the farmers who need it most.
GROW donates $0.60 of every box sold to support scholarships, clean water, disaster relief, medical clinics, and so much more. As it turns out, two quarters and one dime add up to a whole lot of positive change.
Recently, we caught up with Mayra to learn more about her journey and hear her advice for fellow entrepreneurs.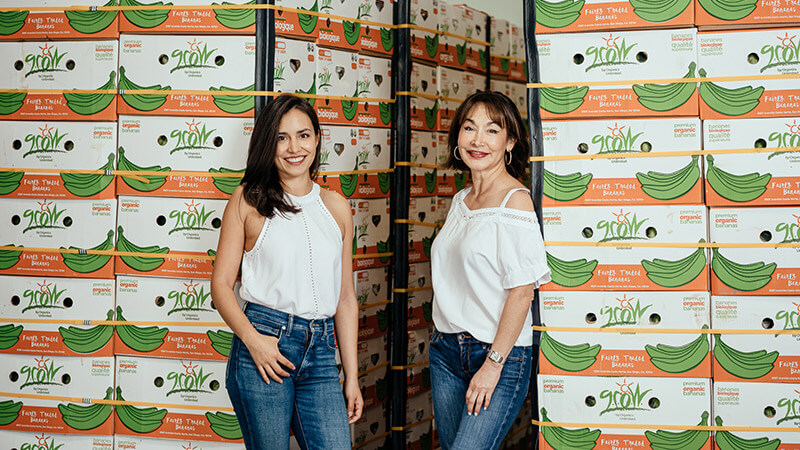 01 Why did you start Organics Unlimited?
My father was a pioneer in the organic movement. In 1974, he was the first to market organic bananas in the States, before organic certifications even existed! When I was a teenager, my brother and sisters and I would spend our summers in San Diego helping my father peel bananas and make deliveries to local retailers. In 2000, when my father retired, I wasn't sure what to do next. My father advised me to "do what I know best," and that was organic bananas! That moment birthed Organics Unlimited. We already had the trust of the organic community that worked with our family and growers for decades. By this point, the movement really started picking up.
Organics Unlimited had my father's legacy at its core but also reflected our evolution and new vision. With that came the GROW program to further our mission of giving back to growing communities. Thanks to contributions of $0.60 per case, and the support of like-minded partners like Bristol Farms, we've been able to donate over $2.7 million! In turn, GROW has funded countless scholarships, dental and vision clinics, disaster relief efforts, and clean water projects for our banana growing communities.
Today Organics Unlimited is led by my daughter Daniella and me.
02 What obstacles did you face along the way?
We've faced (and continue to face) many obstacles including:
Operating in a largely male-dominated industry. When I first got started, people would often ask to deal with my husband rather than me. Or, they simply wouldn't give me a seat at the table. This has improved tremendously as we work to champion the women in our industry. Today, we're proud to have a full team of women leaders, including our farm manager, operations manager, and general manager.
Conventional produce aesthetics. While we've worked to create a better-looking organic banana, we've also had to remind consumers that minor aesthetic differences do not impact the taste of our food. Our bananas are not manufactured, which means they look a little different while making a significant impact on food waste reduction.
The increasing monopolization of the organic market. It's the biggest challenge we face today, because it's brought an expectation of unsustainably low prices. Ultimately, that hurts our farmers the most. As pioneers in the Organic Movement — which was created by dreamers and visionaries — we're committed to its original values. That means fair prices for the people who grow our food and proper protection for our environment.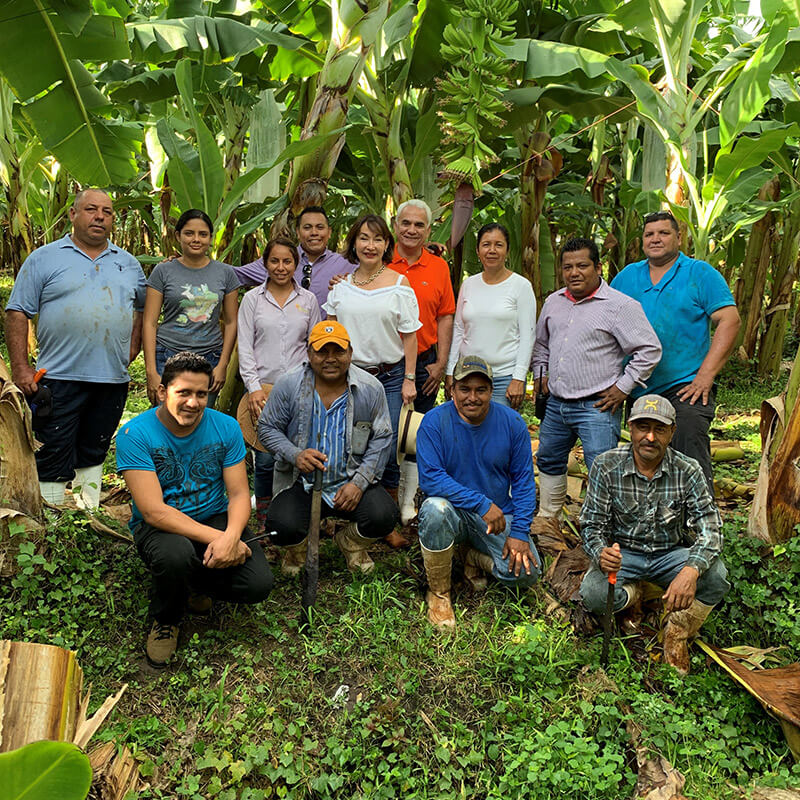 03 What lessons do you have for other entrepreneurs?
Whatever your calling is, do it with passion. Have the courage to follow your intuition while trusting yourself and the process! Being an entrepreneur means long hours and lots of ups and downs, but the reward of seeing your vision come to life is well worth it.
04 What's on the horizon for Organics Unlimited?
Sixteen years ago, we sold our first few boxes under the GROW label. Today, our GROW label makes up over 90% of our sales with over $2.7 million committed to our growing communities. Our goal is to continue to grow the national footprint for fair trade produce.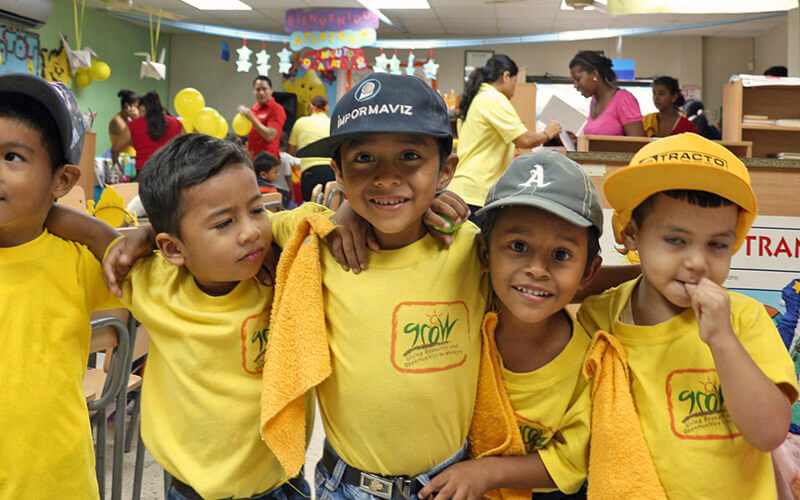 05 How do you keep work/life balance? What drives/inspires you?
It's hard to keep work/life balance when you run your own business, but you learn to focus on what you enjoy doing. For me, that means reading, working out, writing, and spending time with my loved ones.
When you believe in your mission and maintain your passion, you have all the drive and inspiration you need. That's why we continue to advocate for organic farming, which gives back to our soil and our growing communities. When GROW Program scholarship recipients write us to share their accomplishments, that makes all the hard work worthwhile.