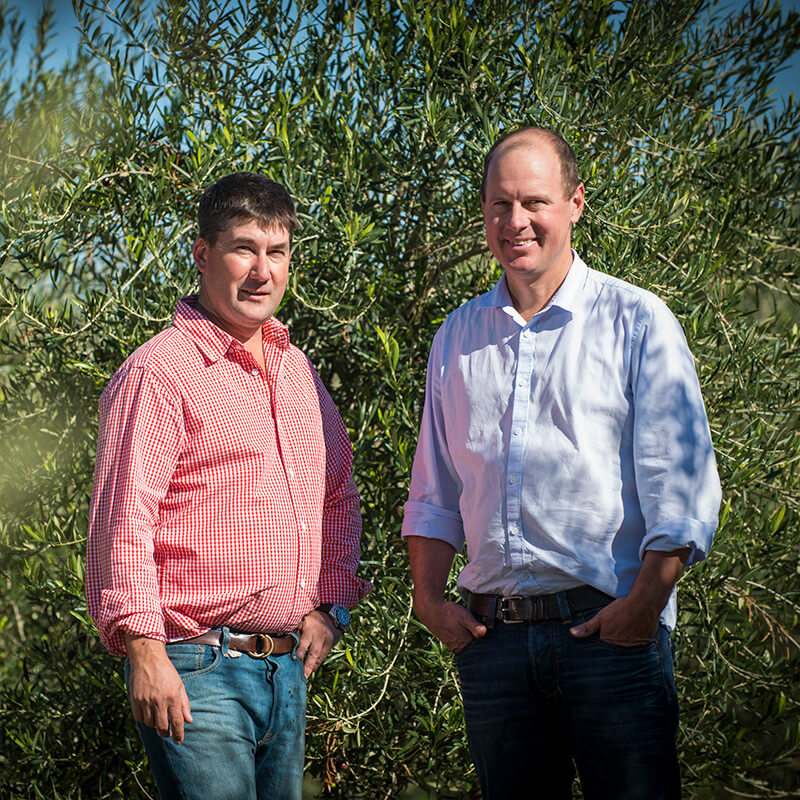 Some college pals dream of starting a band together. Paul Riordann and Rob McGavin went in a different direction. While studying horticulture in Australia they were struck by the untapped potential in their own backyard. After the seed was planted, they established their own grove and became the country's No. 1 producer of extra virgin olive oil.
Their love of olive oil and local farming knew no bounds. In 2014, they expanded to Woodland, teamed with NorCal's leading growers, and created the world's most-awarded EVOO. Rich, aromatic, and astonishingly low in acid, Cobram Estate delivers pure olive flavor with every drop.
Meanwhile, their state-of-the-art sustainability practices are protecting our ecosystem for generations to come. While industrial farms lean on tilling, Cobram Estate uses cover crops and drip irrigation to prevent soil erosion and water wasting.
Recently, we caught up with Paul to learn more about the Cobram Estate journey and hear his advice for fellow entrepreneurs.
01 Why did you start Cobram Estate?
Cobram really started during my agricultural college days. One day, my professor said something that really stuck with me: "There isn't anything grown in the world that can't be grown in Australia." After he said that, I couldn't stop thinking about our wide variety of microclimates and the olive oil industry as a whole.
This was back in the 1990s, when Australia was importing more than 95% of its olive oil. My friend Rob McGavin — who co-founded the business with me — was also blown away by this. This was a huge opportunity and we were determined to capitalize on it.
After we traveled to the world's most successful olive groves, we had the confidence to plant our first grove and nursery in Boundary Bend, Australia. We also had the help of our family and friends, which helped tremendously. Back then, if you told me that Cobram Estate would become a top producer of Australian and Californian extra virgin olive oil, I never would have believed you!
02 What obstacles did you face along the way?
The first big obstacle was sourcing the specific olive trees we wanted to plant, because no one in Australia was certifying or guaranteeing varietals at the time. We wound up planting a hodgepodge of different types. It was like planting cabernet grapes at a vineyard, only to discover that we actually had cabernet, merlot, and other types all mixed together. After we realized this, we started importing trees from Israel and European countries that could certify the varietals for us.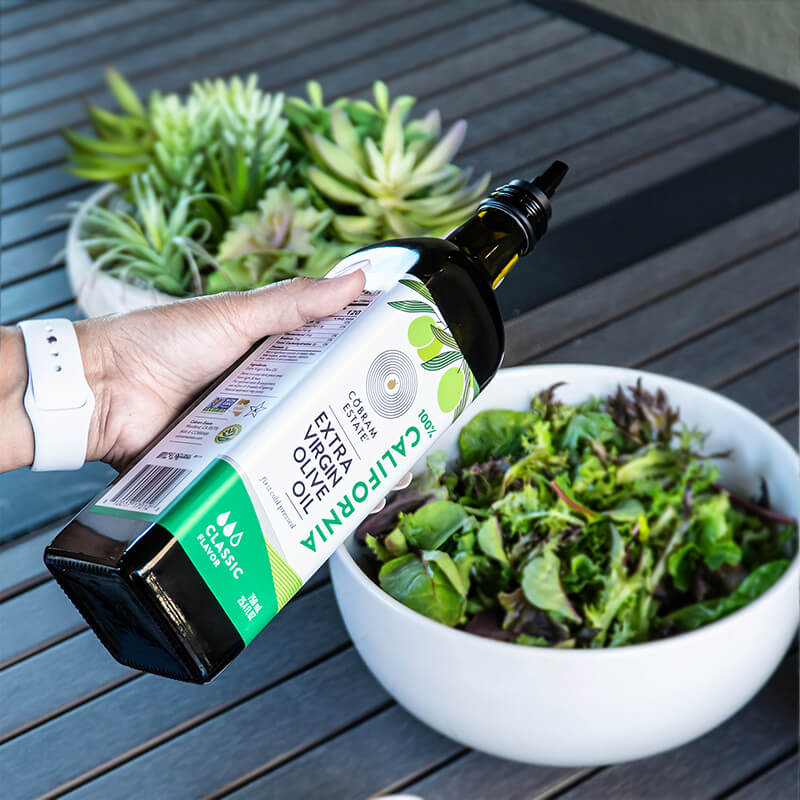 03 What lessons do you have for other entrepreneurs?
We are not an overnight success story. It took us more than 20 years to reach this point and we took a lot of hits along the way. There were times where it might have been easier to give up. But, if you really believe in what you're doing, you have to stay true to your beliefs and surround yourself with excellent people — people who are smarter than you.
I also believe that if you're going to do something, you have to do it to the best of your ability. Make a real go of it and give it your all. Don't quit at the first little hurdle. Be patient, because you've got time to grow.
04 What's on the horizon for Cobram Estate?
We are very focused on expanding the acreage of our California olive groves, increasing our production of 100% CA-grown EVOO. We've already planted the two largest medium-density olive groves in the state, but we've got our eyes set on even more down the line.
05 How do you keep work/life balance? What drives/inspires you?
I maintain work/life balance by keeping a great team around me. Instead of micromanaging, I allow our staff to make decisions, and that affords me the time I need to recharge outside of work. It took me a while to figure that out.
It all comes back to hiring good people who are smarter than me. I can't stress this enough — you have to surround yourself with bright, dedicated individuals and trust them to do what's best for your business.
Tags